If you teach multiple classes, I know that can make classroom management that much more tricky. It opens up a whole new world to strategies that may or may not work. I put together some classroom management tips below if you teach multiple classes!
desk area expectations
Having desk or table expectations is crucial to any classroom, but especially with switching classes. Make sure your expectations are clear and modeled at the beginning of the year, and that you refer to them often.
use velcro to easily remove and take name tags with their supplies
have expectations posted
make sure each class leaves the area tidy for the next group
Post the class schedule
Posting your class schedule for your students to see is an easy task but makes a huge difference! You can make it a printable to post near the door, or even use schedule cards so that you can adjust it each day or week for school events. Letting your students always have a place to find the time they switch classes will help minimize questions and confusion.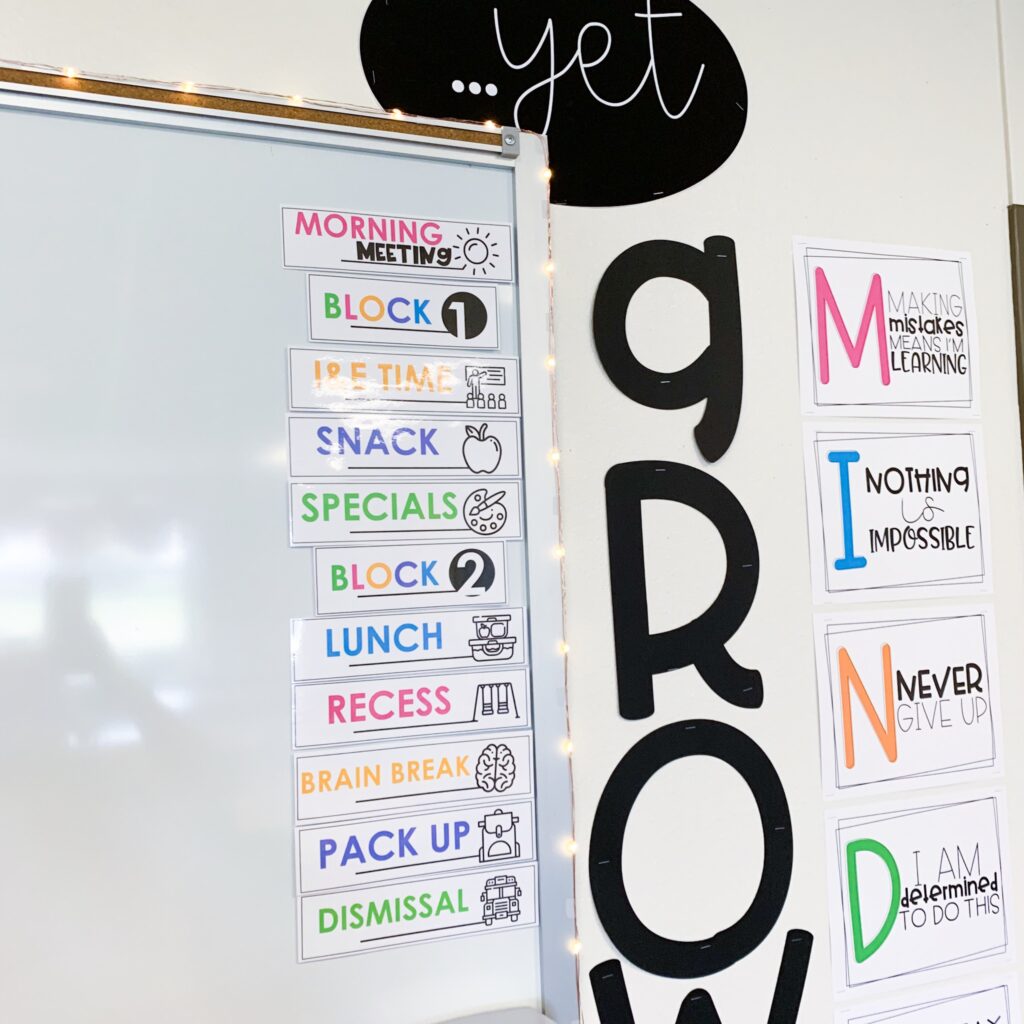 Classroom Management Games
These work perfectly for multiple classes. Here's why:
You can easily change these out for each class. Pop one on the white board and as your students are switching classes, pull it down and put the other game up!
Target specific expectations for that class/period
Have your classes play each other-this is so fun and really promotes a friendly competition. They could be working on the same expectation or different ones!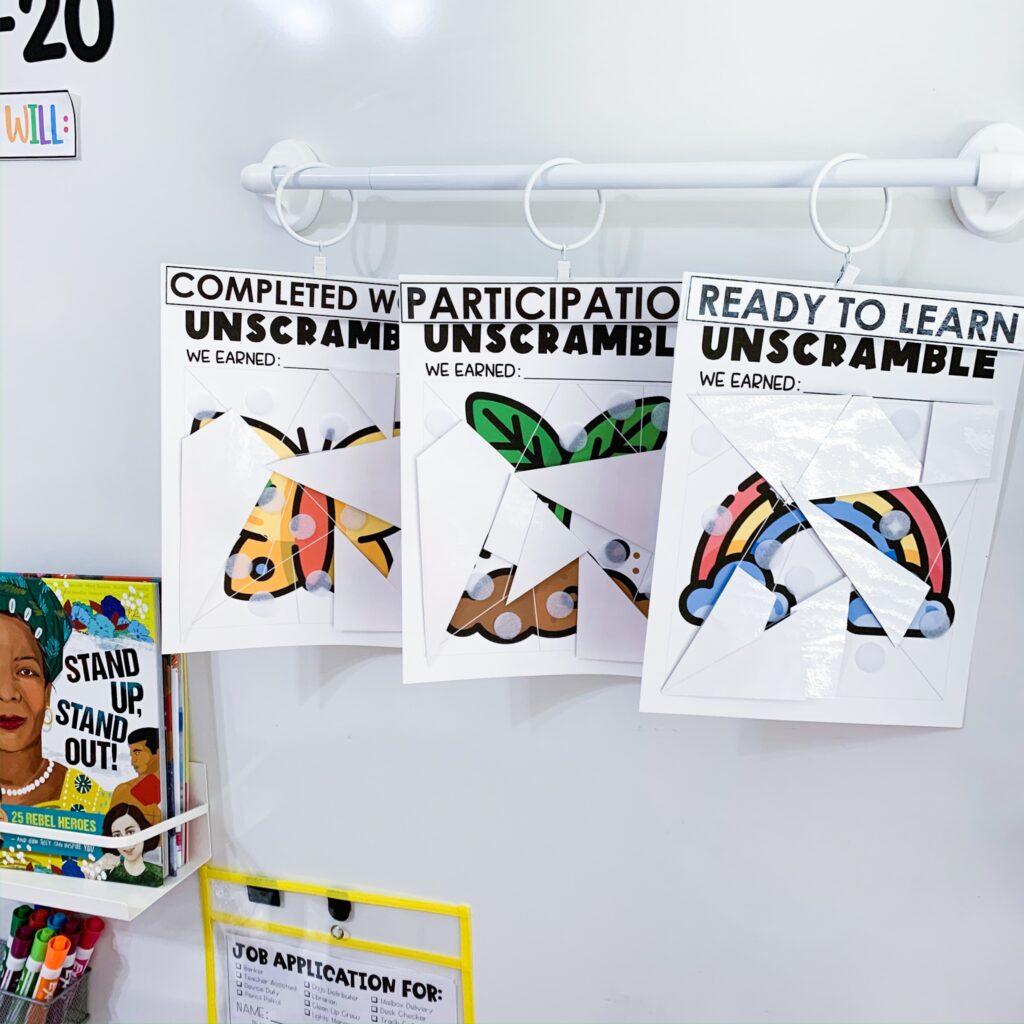 practice and time transitions
Transitions are a crucial part to effective classroom management with multiple classes. Your class time with each class is so valuable, so quick and efficient transitions are important. Also transitioning from class to class or to the next classroom is important to practice to minimize wasted time. Spending time every so often to time and practice transitions will do amazing things for your classroom management with all of your classes!
classroom economy & student jobs
When the students are in charge of almost everything that is required to get your classroom ready for the next day of learning, they appreciate everything much more and even keep it pretty clean and respected throughout the day. The support of each other is also so great to see. They love watching each other shine and sharing the different jobs in the class.
Jobs with multiple classes is 100% doable! Have the same set of jobs for each class and expect their jobs to be done before they switch classes. to keep track of who has what job, keep this posted somewhere. You don't even have to have multiple sets posted, just include different classes on the chart/poster. You can label their name by their class/block or use different colors!
This maximizes your teaching time AND makes your job just a little easier!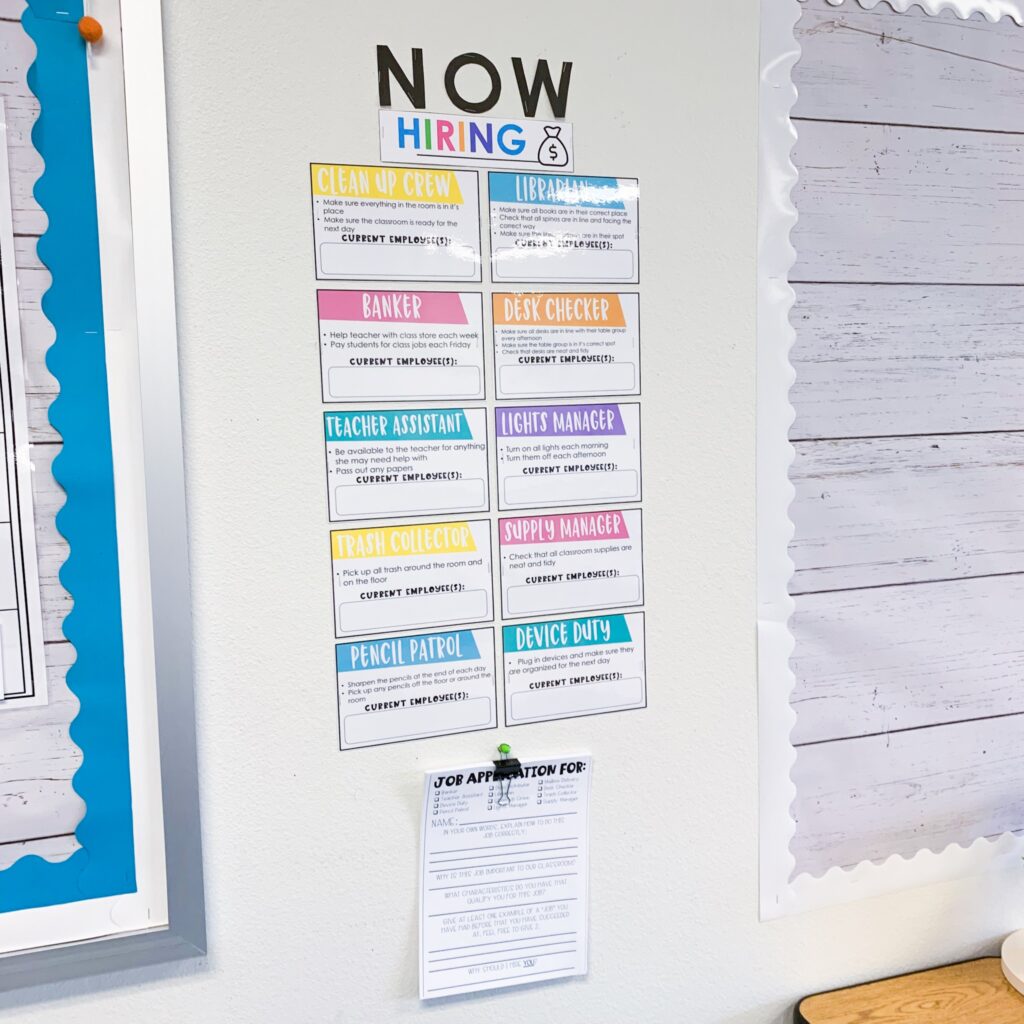 adjust for each class
Remember that not all classes are the same. Not only year to year, but even for multiple classes in the same year. Adjust whatever is needed in your classroom management strategies for each of your classes. It's ok if they don't perfectly align with each other. Do what's best for you and your students!
Are you ready to calm the chaos and transform your classroom management into a calm and student led classroom environment? I have the best news for you! I have been working for over a year to create an online teacher course, Classroom Management Academy, just for YOU!
This is a bingeable, self paced program that will help you learn how to maximize classroom time, foster independent learners, and create a positive learning environment. It includes a complete roadmap of strategies, PDF downloads, weekly live Q & As, and TONS more bonuses to help you and your students.
Classroom Management Academy officially launches in mid July! Get on the waitlist below so you don't miss it!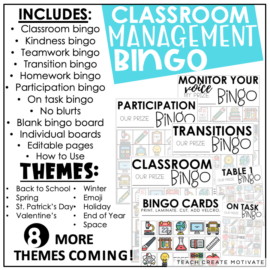 Classroom Management Bingo
Classroom management can be a doozy! I wanted something fun and engaging to help my students stay engaged and focused. I love changing up what I use in my classroom to help my students manage behaviors. These classroom bingo boards are perfect!
You can pin this post to come back to later!