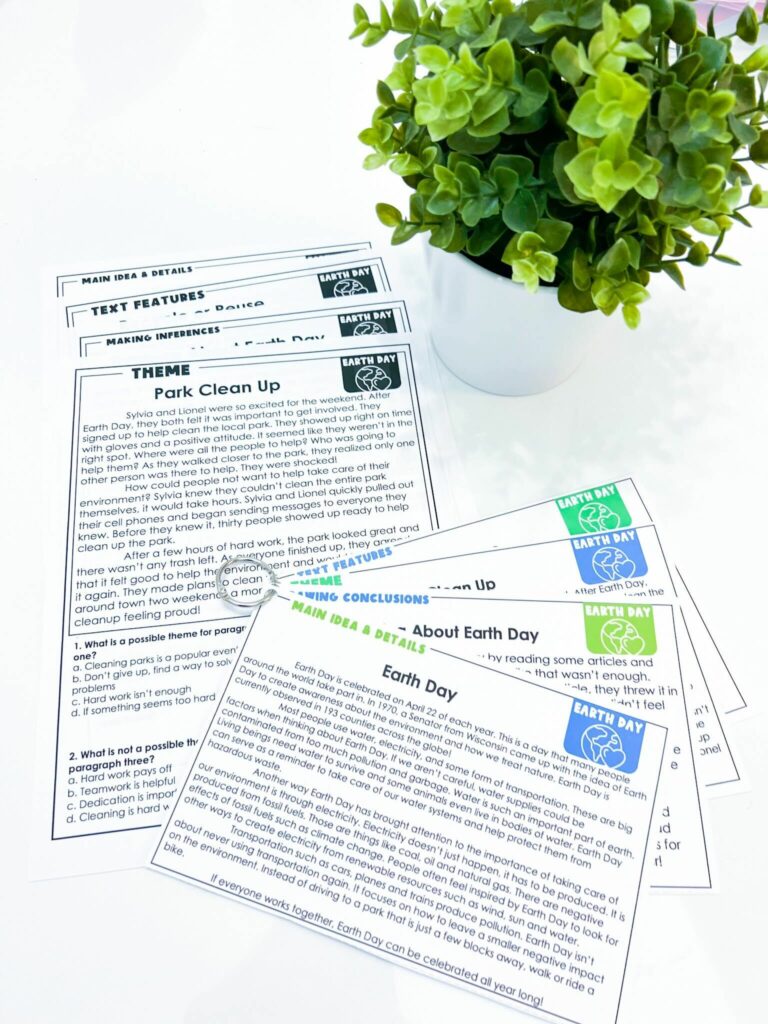 Earth Day is coming up! Practice 4 reading comprehension skills with free reading comprehension passages!
Main Idea & Details
Text Features
Making Inferences/Drawing Conclusions
Theme
This jam-packed Earth Day-themed set of passages comes with printable and digital fictional or informational passage choices. The reading content is geared towards 3rd grade or 4th grade students but can definitely be used in the 2nd-5th grade range, depending on your students.