Keep enthusiasm high during the last days of the school year!
Start your countdown when 10 days remain. Pop a balloon during morning meeting or at the end of the day!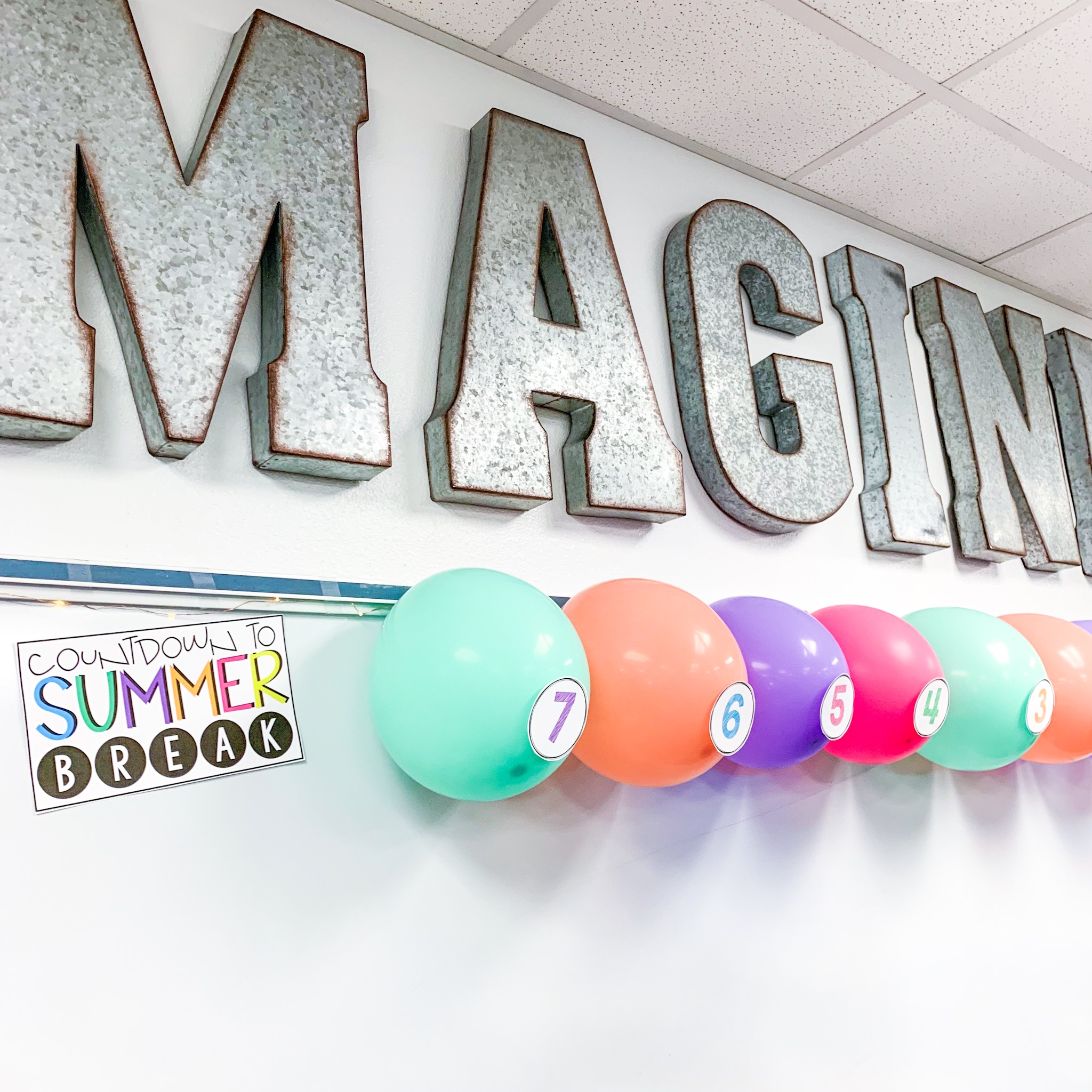 Each popped balloon will reveal a fun activity for your class to do together. It's the perfect way to continue building classroom culture!
The following 11 editable activities are included:
virtual field trip
pajama party
lunch bunch
game time
show and tell
dance party
costume party
talent show
storytime
award ceremony
end-of-the-year party
Grab the Digital & Printable Balloon Countdown for FREE by entering your name and email below.