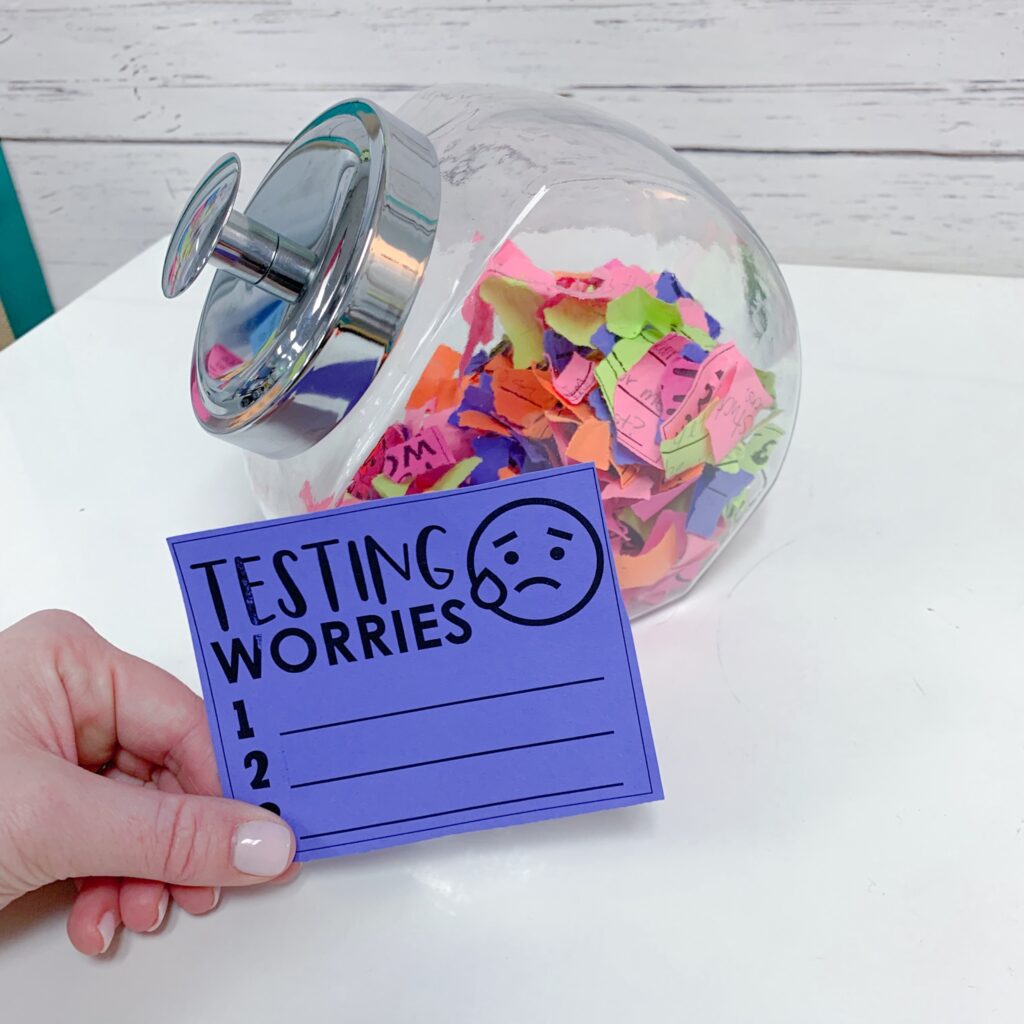 Testing worries, BE GONE! This season can bring up so much stress, anxiety, and worry in our students. Help them say goodbye to those worries with this quick yet effective activity!
Students write their worries on the slip of paper, TEAR IT UP and throw it out! Let them know that they are more than a test score. They have worked hard and are trying their best, and that's ALL that matters.
Four different templates are included in the freebie, so you can use what fits your class best!