Have you heard of Flip Grid? I have always loved using this in the classroom with students, but it is an even more amazing tool now for virtual learning situations. It provides a great way to keep your student engagement high even from a distance.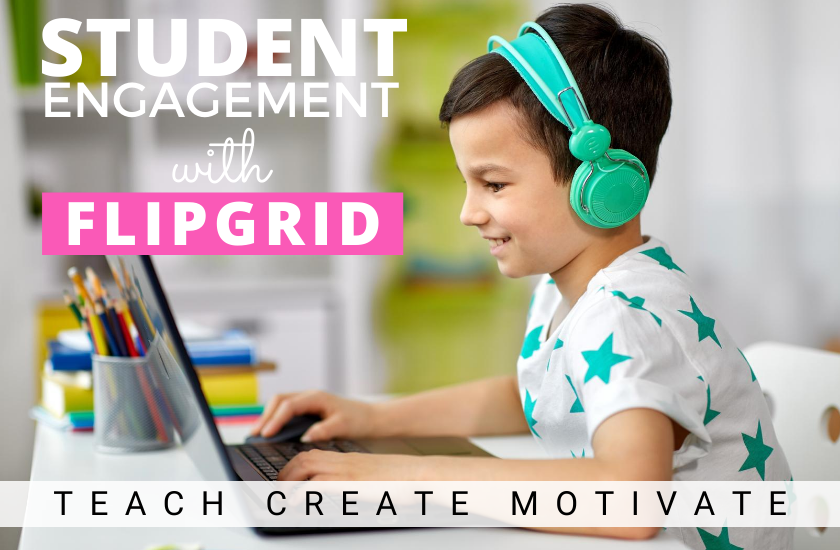 Flipgrid is a free platform where your students can create short videos of themselves as a response to a topic or assignment. They can also view and comment on each other's videos (if you choose).
One thing that is more difficult to achieve with distance learning is fostering a classroom community and student to student relationships. Flipgrid can help bridge this gap.
Students are still able to interact with their videos and comments and build relationships with each other.
To get started:
Create your "Class" and get your flipgrid code to send to your students
Use the topic feature to create different assignments
Change the title, video length, add their instructions, etc
Record or upload your own video as instructions for different topics
Share your Class grid or specific topics by sharing the link, the QR code, or using the Remind or Google Classroom feature
Ideas for using FlipGrid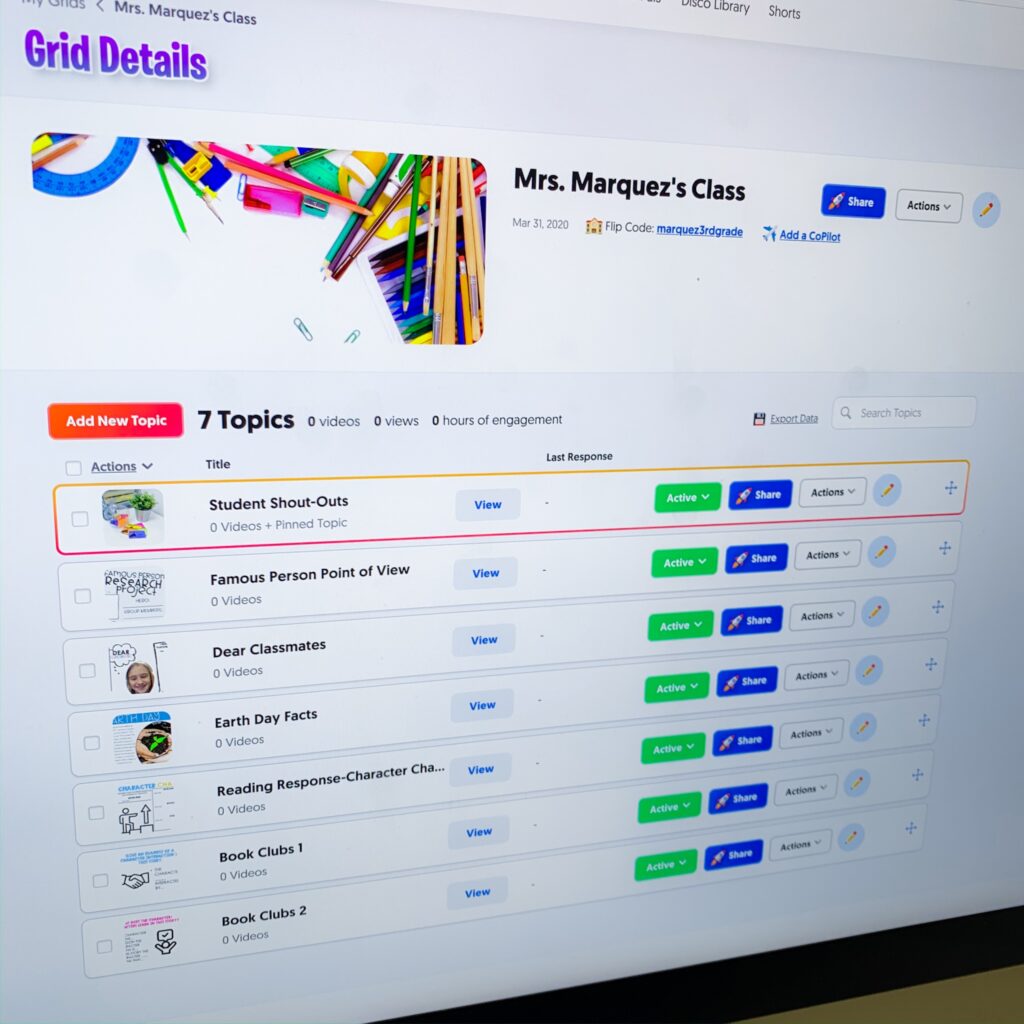 Response Videos about any topics
Share facts or responses about different science or social studies lessons and topics. Example: Give 3 facts you learned about planets.
Research Projects
Share facts from their research projects, share opinions, or record a video in the point of view from a person they have researched.
Reading Response Slides
After students complete a specific reading response slide on a skill (ex: character changes), they can record their responses with them talking through their answers. Students can then go comment on 2 other classmates with their thoughts.
Book Clubs
Create different "topics" for each book club and share that grid topic link with those groups. Attach one of the cards from these Reading Discussion Cards (PDF or screenshot) and then have your students have video discussions about their books with their group. They can also use the comment feature for this too!
Selfie Writing Slides
After students complete any of the selfie writing slides (ex: the Dear Classmates slide) they can go into the topic and then record their responses for other classmates to hear their writing. They can then watch all the videos of their classmates and connect that way.
Student Shoutouts
Create a Flipgrid topic and have students go into the topic once a week to create a video shoutout to a classmate. This is an amazing way to help them get to know each other and begin giving each other compliments.
MORE TIPS:
Duplicate topics that you know you will reuse
Move topics to the top that need to be seen first
Freeze or hide topics
To save this post for later, pin the image below!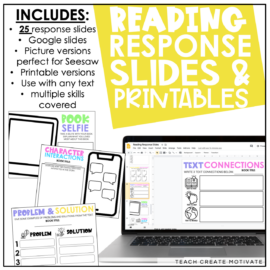 Reading Response Slides
These reading response slides are perfect for any text. Use them in google classroom/google slides, use the picture versions in Seesaw, or use the printable pages!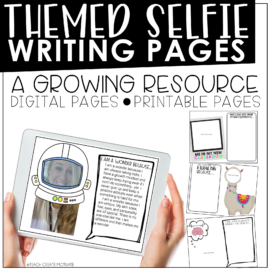 Digital Selfie Writing Slides
You will love these themed and holiday writing pages. These selfie writing prompts pages can be used in print or for digital writing (Google Slides on an iPad or Chromebook, with PIC Collage,). Have your students "take a selfie" with over 100 writing prompts.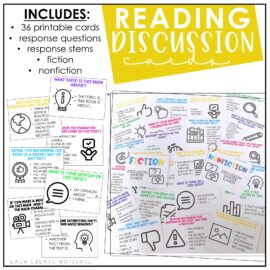 Reading Discussion Cards
These discussion cards are perfect for book clubs, book talks, and guided reading groups, including reading questions for either fiction or nonfiction texts. You will create reading independence and engagement with over 36 reading questions.