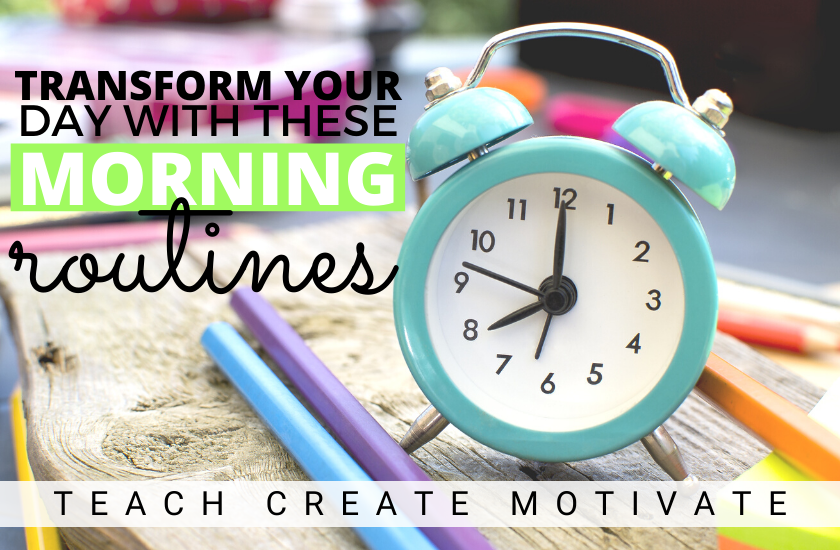 Your morning routines can really set the tone for the rest of your day with your students. Think of your morning routine as the very first opportunity for positive and effective classroom management strategies.
When you solidify a working morning routine in your classroom and stay consistent with it, your entire day will be transformed.
Here are my best tips for morning routines that can transform your day and your classroom management.
Morning Slides
Have some type of slide up with instructions while your students are arriving. Doing this each morning will show teach them to know what to expect for their morning routine and activities. This minimizes questions and behavior issues and starts your day off on the right foot.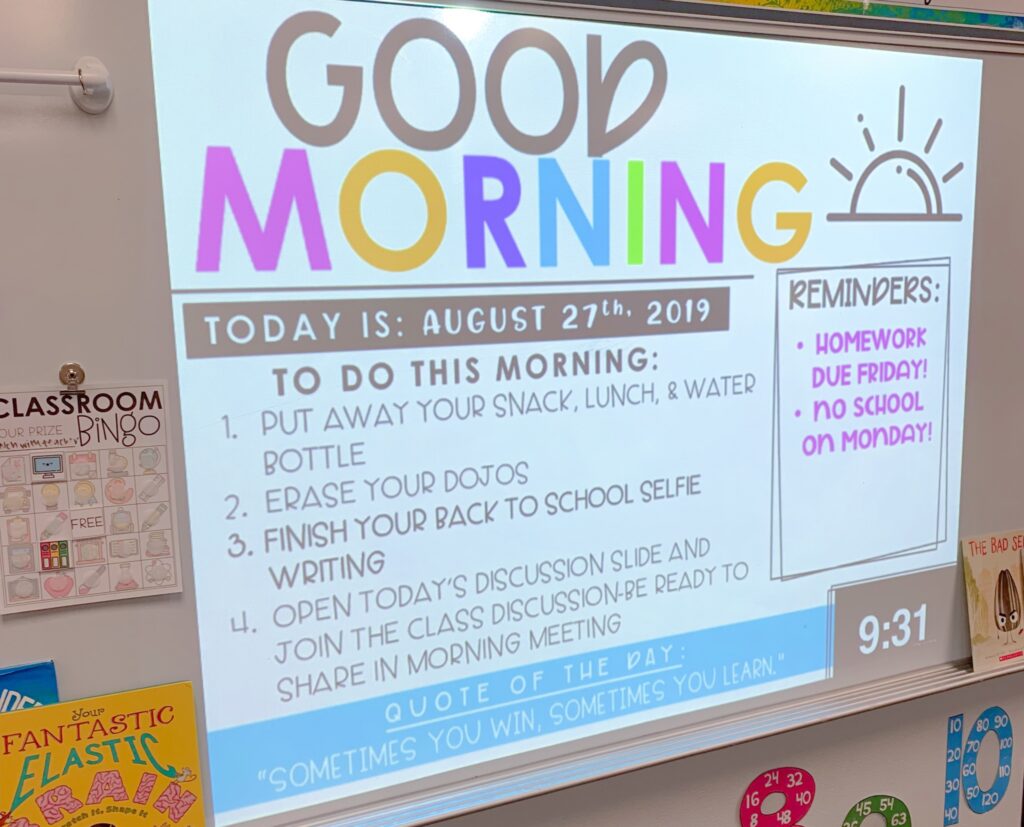 greetings
Greet your students! Whether you stand at your door and greet them all one by one as the come in the classroom or you just simply say, "Good Morning", have some sort of greeting. This makes them feel welcomed and valued which the BASIS of effective classroom management. Relationships come first!
morning work
What do you have your students doing for morning work each morning? It is best to have this planned out and consistent day to day or even week to week. If your students are coming in at staggered times, having instructions in those morning slides about their morning work is crucial. Consistent and clear classroom systems will do wonders for your classroom management.
Daily tasks consistent week to week
I highly recommend that your morning tasks and morning work for your students are consistent week to week. Have them doing the same type of activity each day of the week. Here is and idea of what they can look like:
MONDAY: Agenda slides projected and students copy their weekly agenda down
TUESDAY: Morning Work Book (math problems)
WEDNESDAY: Morning Work Book (writing prompts)
THURSDAY: Discussion Slide morning work to discuss during morning meeting
FRIDAY: Free Friday-explore Wonderopolis and be ready to share in morning meeting
homework turn in expectations
Usually, homework turn in happens in the morning. Whether this is once a week or each day, make sure you have a system. I allow students to turn in homework any morning as long as it is turned it by Friday. We have a homework turn in basked by the door to the classroom. Homework is not on their desk, my desk, or handed directly to me. Give this ownership over to your students with a clear homework turn in expectation.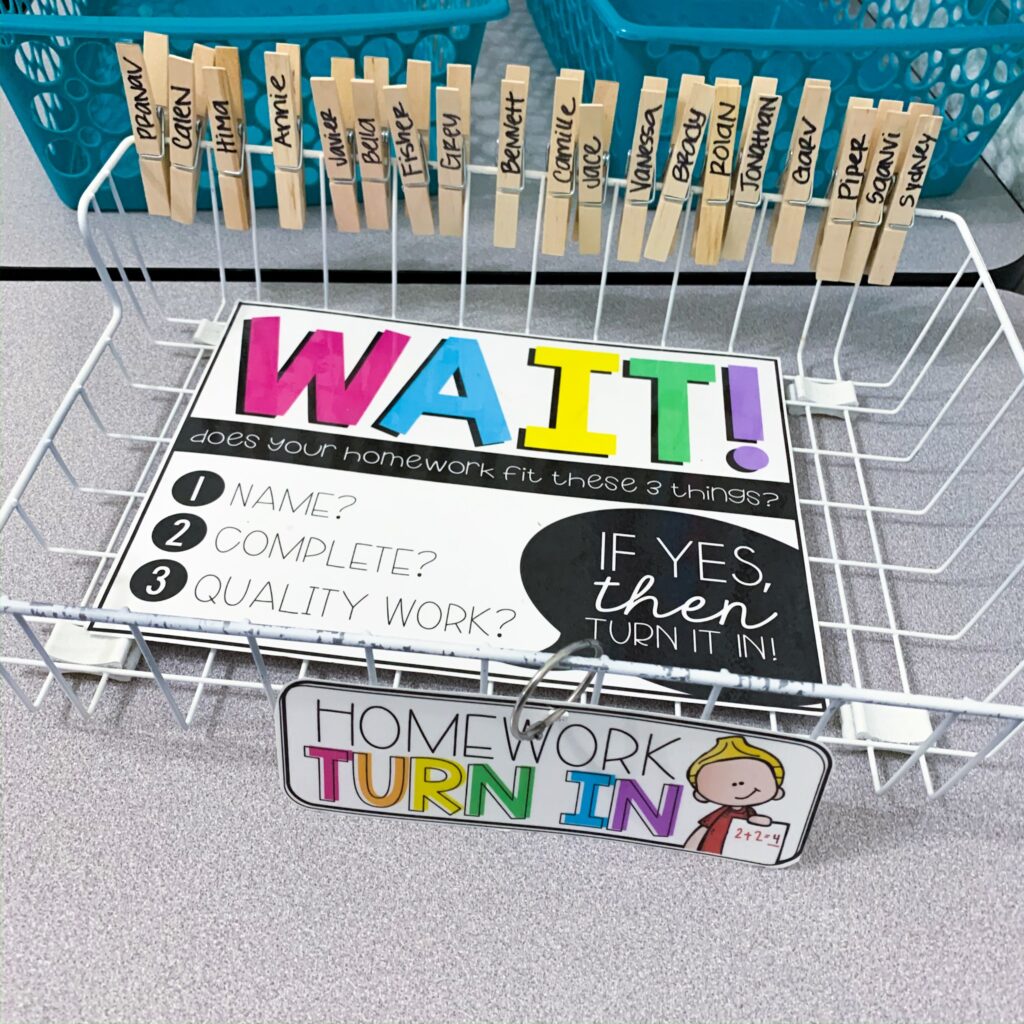 morning meetings
I believe it is very important that morning meetings happen EVERY morning. While this may be difficult and there may be a day or two that this doesn't happen, consistency is key. There's a few reasons for this. First, it creates credibility with your students. If we want our students to believe and buy into the effectiveness and safe space that is morning meeting, we need to be meeting with your class each day. Secondly, this also provides that safe space because over time students learn to associate that morning time together as a place to come together and share about different things and different feelings.
When we take the time to work morning meetings into our morning routines, we build relationships with our students.
Classroom management can NOT be effective without positive and meaningful relationship building.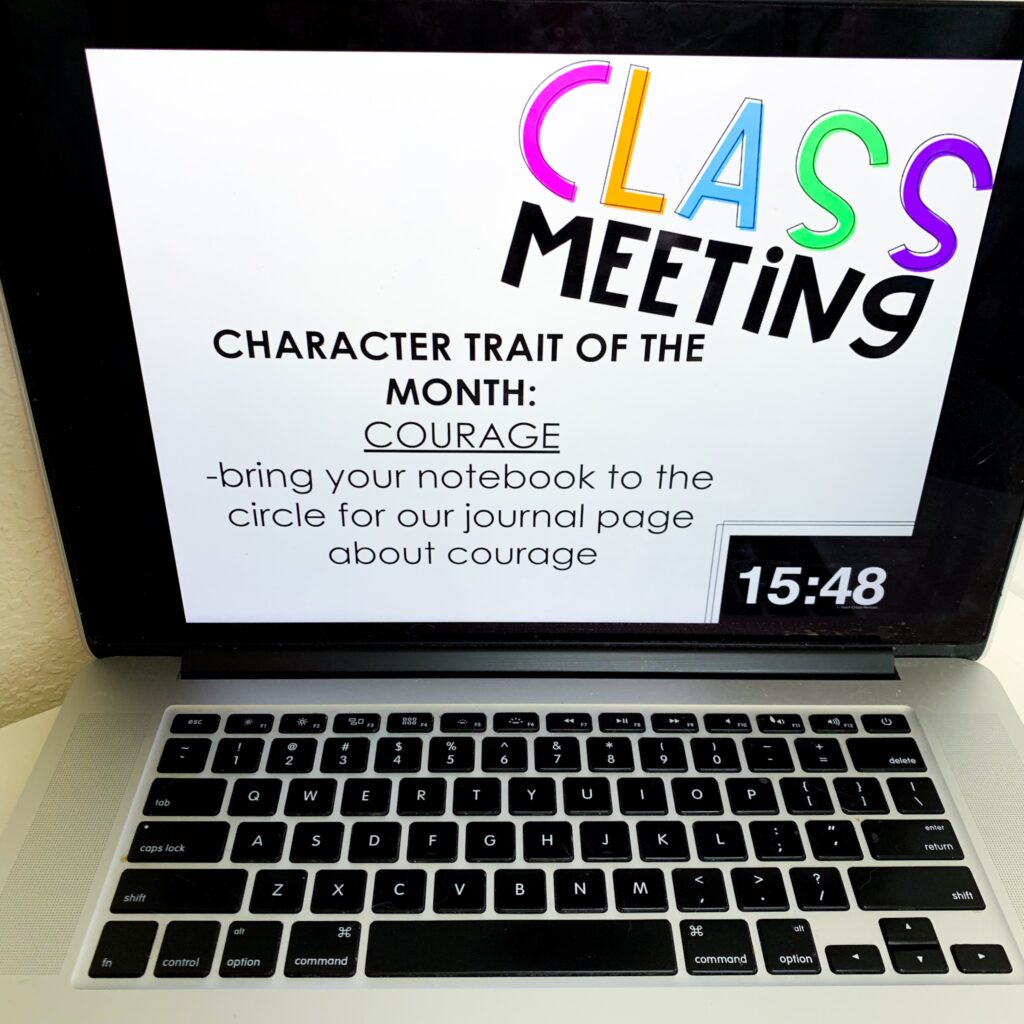 Establishing consistent morning routines that work for you and your students will transform your classroom management. Your mornings together are the very first moments of the rest of the entire day. Use this time to create a calm and welcoming environment with clear expectations so that the rest of the class day runs as smoothly as possible.
Are you ready to calm the chaos and transform your classroom management into a calm and student led classroom environment? I have the best news for you! I have been working for over a year to create an online teacher course, Classroom Management Academy, just for YOU!
This is a bingeable, self paced program that will help you learn how to maximize classroom time, foster independent learners, and create a positive learning environment. It includes a complete roadmap of strategies, PDF downloads, weekly live Q & As, and TONS more bonuses to help you and your students.
Classroom Management Academy officially launches in mid July! Get on the waitlist below so you don't miss it!
Morning Slides
These editable morning slides and templates with timers will help you manage your students' morning work and time. Morning slides and Afternoon slides are included. Editable means you can add your own text to any slide! Project the slides using the PowerPoint file or Google Slides for students to know exactly what their morning work and expectations are as well as how much time is left.
You can pin this post to come back to later!