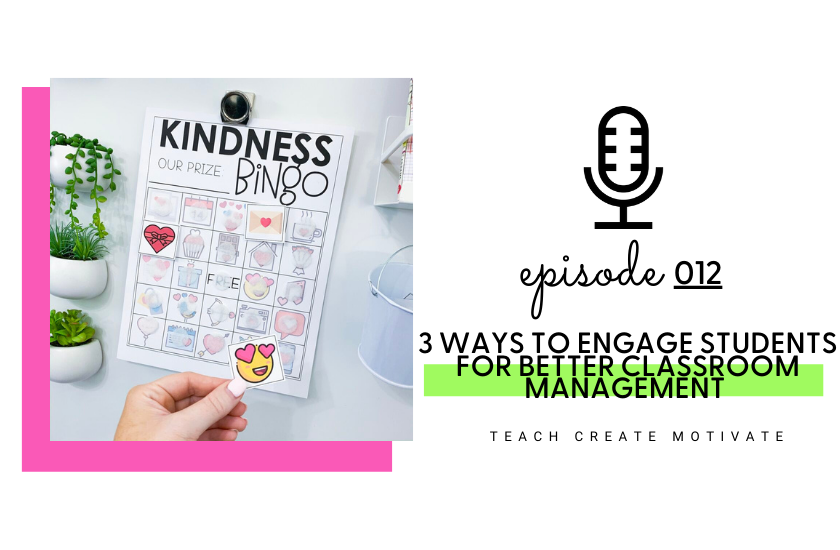 Show Notes
If you know me, you know I love talking about classroom management, so that's what we are diving into today! Classroom management is something that's constantly evolving for all of us. You've probably found that what works for your class one year, doesn't work the next year. You may even have to switch up your management tools throughout the year, and that's okay! 
Each part of the year brings new challenges, and we have to continue to add new tools to our teacher toolbox. The part of the year between winter break and spring break is a great time to try out new systems in your classroom to encourage students to stay engaged, feel successful, and make positive choices. Having effective and fun classroom management routines will make every day so much smoother for you and your kiddos. 
In this episode you'll learn:
3 powerful ways to engage students for better classroom management

Why timers are one of my number one favorite management tools

Tips to help show students how to take ownership of their work and time

How to increase engagement by offering student choice 
Links Mentioned in this Episode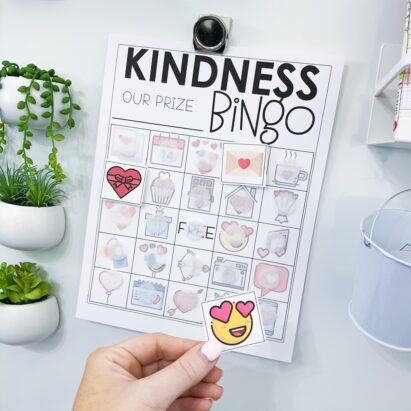 FREE!
Kindness Classroom Management Bingo FREEBIE
Enhance your classroom management fun with this KINDNESS BINGO CHALLENGE! Simply fill out the form to have it sent straight to your inbox!
Listener Spotlight

Subscribe and Review in iTunes
Have you subscribed to the podcast? I don't want you to miss an episode and we have a lot of good topics and guests coming up! Click here to subscribe on iTunes!
If you are feeling extra kind, I would LOVE it if you left us a review on iTunes too! These reviews help other teachers find the podcast and I truly love reading your feedback. You can click here to review and select "Write a Review" and let me know what you love best about the podcast!