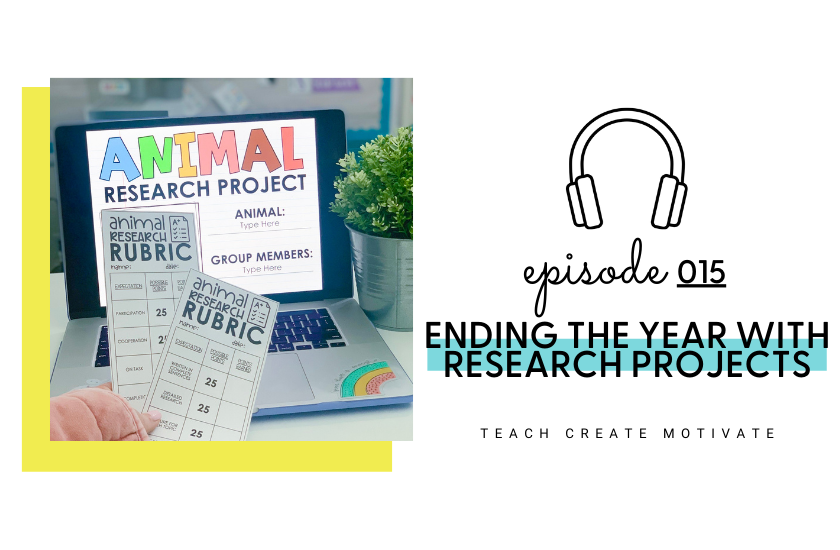 Show Notes
You're almost there teachers! The end of the year is here. If you have completely run out of ways to keep your kiddos engaged, I have the perfect solution for you. Research projects! Research projects are my favorite ways to end the school year but can be used any time of year. 
Assigning research projects is the perfect way to review content learned throughout the year or introduce new topics that are of interest to your students. The best part? You can easily implement research projects in-person or digitally! You can even use them as an assessment. 
In this episode you'll learn:
When and how to use research projects 

How you can use research projects as an assessment

Engaging topic examples

Options for assigning projects to your students

Things to remember when using research projects digitally 
Which research project will you be using first? Be sure to tag me on Instagram @teachcreatemotivate and let me know!
Subscribe and Review in iTunes
Have you subscribed to the podcast? I don't want you to miss an episode and we have a lot of good topics and guests coming up! Click here to subscribe on iTunes!
If you are feeling extra kind, I would LOVE it if you left us a review on iTunes too! These reviews help other teachers find the podcast and I truly love reading your feedback. You can click here to review and select "Write a Review" and let me know what you love best about the podcast!