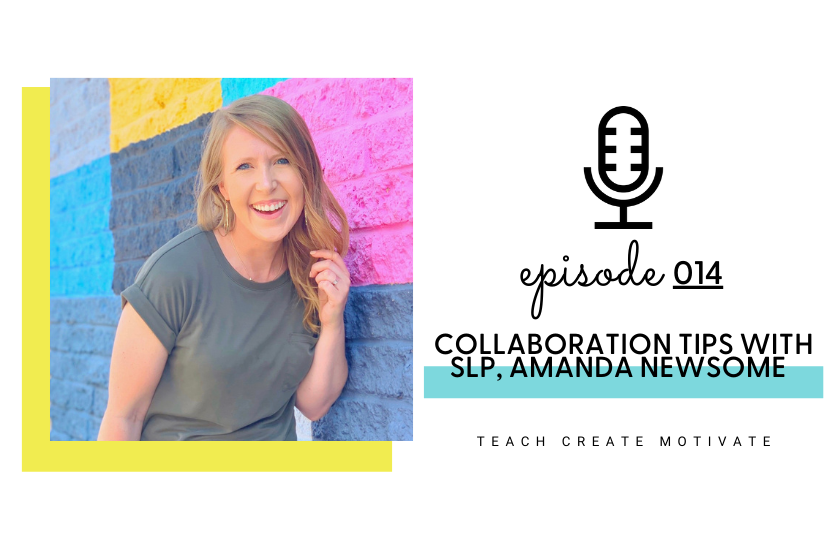 Show Notes
I'm so excited to bring on a guest who is also one of my best friends. Her name is Amanda Newsome, and she is a wife, mom, and speech-language pathologist. She has been in an elementary setting for ten years. She also runs her business, A Perfect Blend, where she creates beautiful fonts as well as digital and printable resources. 
Amanda and I are diving into the disconnect that sometimes happens between GenEd and Special Ed. Amanda has lots of great tips on how to build the relationship between the two teachers in order to best serve our students. We believe that the greatest growth comes when both worlds come together and collaborate throughout the entire school year.
In this episode we discuss:
How SLP's can support GenEd teachers and vice versa 

The importance of keeping communication open between teachers all year long in regards to student goals and progress

Understanding that your special education students are the responsibility of both the GenEd and SPED teacher

Simple ways that teachers can collaborate virtually 
Resources From The Episode:
Listener Spotlight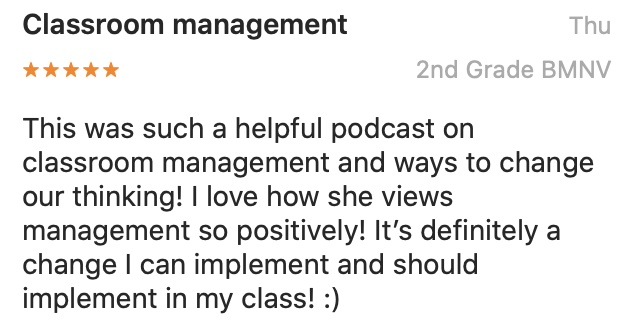 Subscribe and Review in iTunes
Have you subscribed to the podcast? I don't want you to miss an episode and we have a lot of good topics and guests coming up! Click here to subscribe on iTunes!
If you are feeling extra kind, I would LOVE it if you left us a review on iTunes too! These reviews help other teachers find the podcast and I truly love reading your feedback. You can click here to review and select "Write a Review" and let me know what you love best about the podcast!