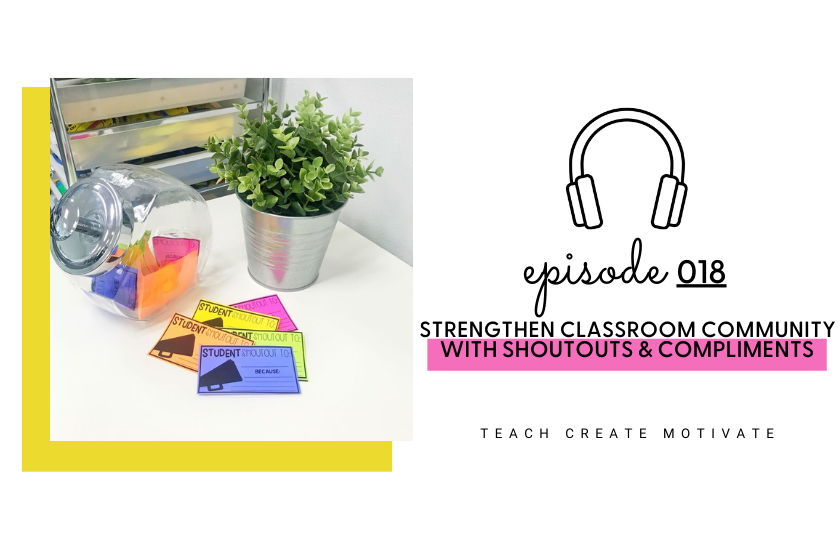 Show Notes
Building a strong classroom community is such an essential part of your classroom management. When your kiddos feel valued and recognized, they will shine in your classroom and during other parts of the school day, such as specials, lunch, and recess.  
Today I'm sharing two of my favorite easy-to-implement classroom management strategies that will give your students buy-in and independence. Student shoutouts and class compliments are quick and effective things that your class will LOVE!  Using these two types of compliments will help to strengthen your classroom community each and every day. 
In this episode, we discuss:
How to use student-led student shoutouts inside the classroom

Using class compliments to hold students accountable no matter where they are in the school

The importance of explaining the "why" and "how" behind compliments

Why these strategies are so beneficial and meaningful for your students
Join the waitlist for Classroom Management Academy at teachcreatemotivate.com/coursewaitlist!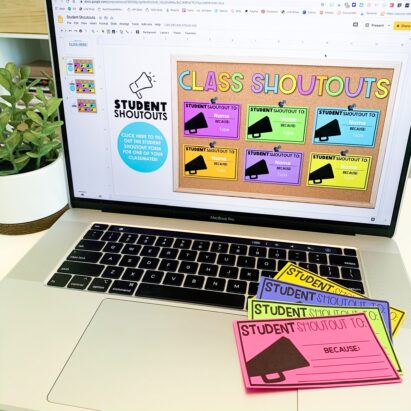 Digital Student Shoutouts
Promote classroom community with these digital student shoutouts! This freebie comes with a Google Slides Digital bulletin board and a Google form for students to fill out to give their classmates a shoutout! You can type in the shoutout slips or have your students do this!
Subscribe and Review in iTunes
Have you subscribed to the podcast? I don't want you to miss an episode and we have a lot of good topics and guests coming up! Click here to subscribe on iTunes!
If you are feeling extra kind, I would LOVE it if you left us a review on iTunes too! These reviews help other teachers find the podcast and I truly love reading your feedback. You can click here to review and select "Write a Review" and let me know what you love best about the podcast!