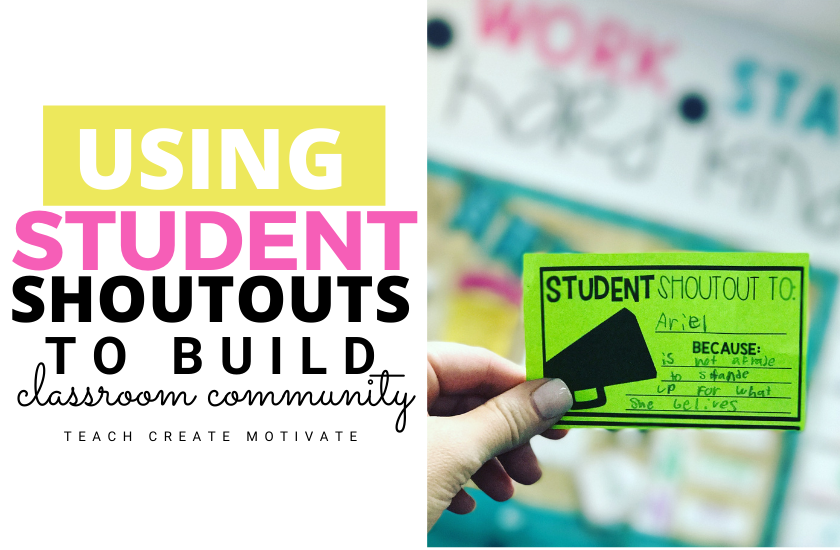 Student shoutouts are an effective and easy way to build your classroom community. I have used student shout outs in my classroom for years, and the ways students shine by lifting each other up is a magical thing!
I personally think shoutouts should be given by students for their classmates.
Using student shoutouts can help create a student-led classroom community environment.
What has always worked for me is allowing students to write a meaningful shoutout to a classmate at any point throughout the week. This can be during morning work, when they finish an assignment while packing up, etc. Then, shoutouts are read by class leaders during the class meeting on Fridays. Students get to keep their shoutouts or you can display them in the room.
I recommend using morning meeting as a time to discuss what a meaningful shoutout is. Instead of it being "I like your hair", students will learn to leave more meaningful compliments to each other. The shoutout below is one a student wrote a few years ago and it blew me away!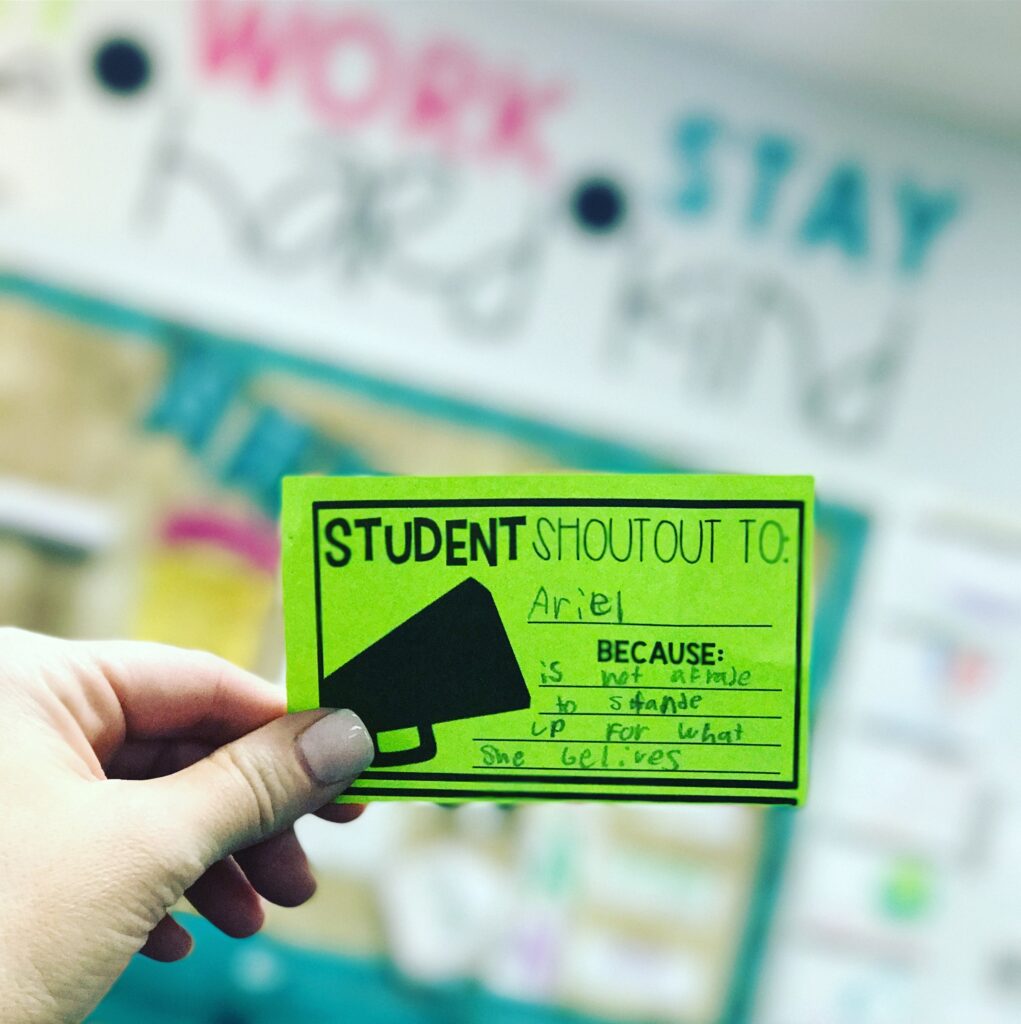 Here are some tips for using shoutouts in your classroom:
have accessible to students at all times
Have a place in the room where shout outs are displayed or let students keep them
Students can complete a shout out at any time throughout the day (besides teaching time)
Encourage students to choose friends other than "besties"
Read shout outs each week during class meeting and let students take them home
I wanted a way to have students be able to give shoutouts even if they are virtually learning right now. Building classroom community can be so hard to do through a computer screen. It is still so important to try and do activities to help your students learn about each other and have that class family experience.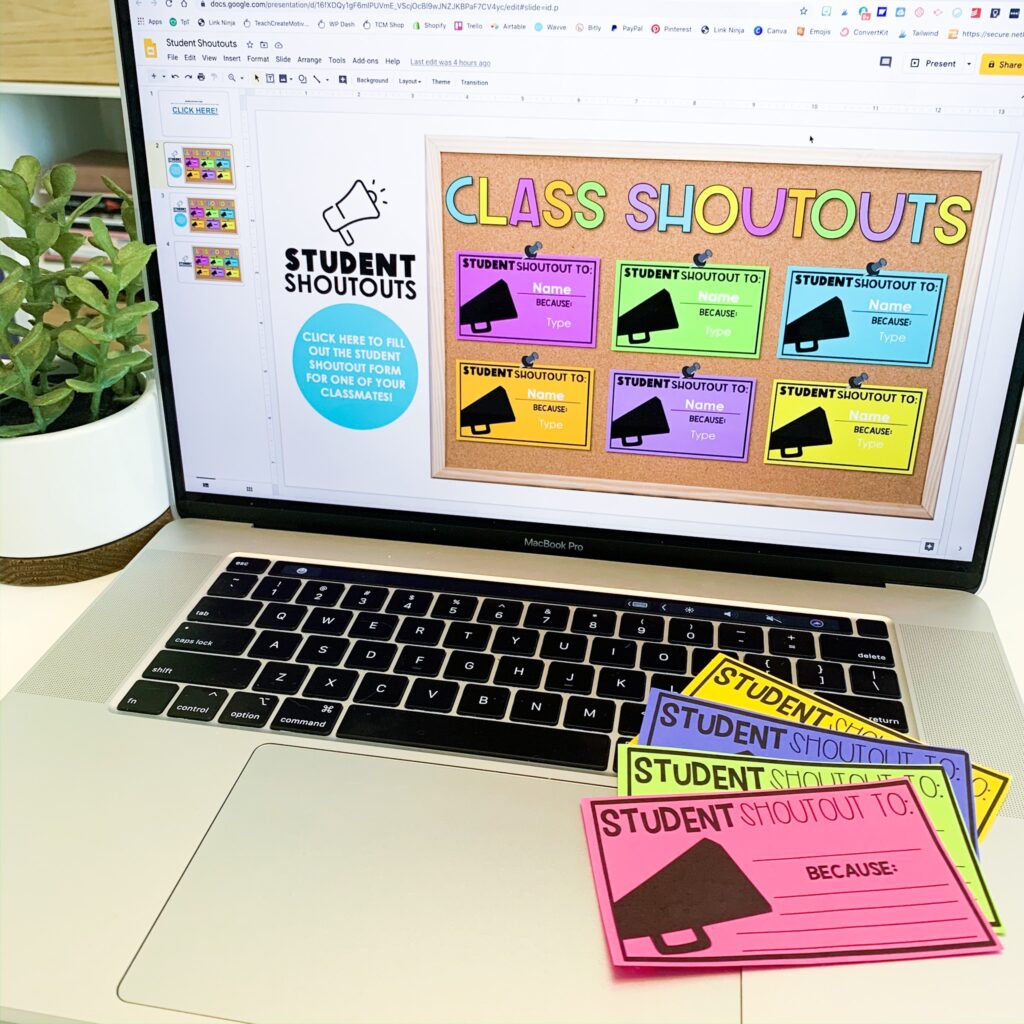 Below is a freebie for using student shoutouts DIGITALLY with your students!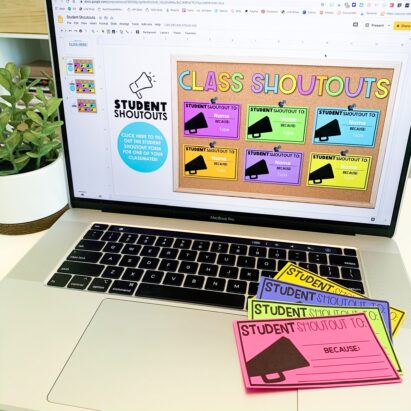 FREE!
Digital Student Shoutouts
Promote classroom community during distance learning with these digital student shoutouts! This freebie comes with a Google Slides Digital bulletin board and a Google form for students to fill out to give their classmates a shoutout! You can type in the shoutout slips or have your students do this!
You can also grab the shoutout printable slips by clicking HERE!