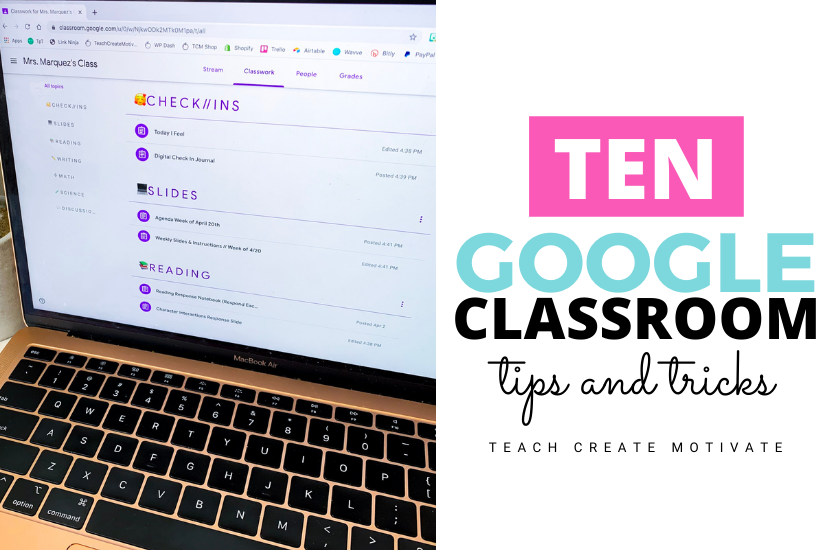 Google Classroom is such an amazing digital platform for students to view and interact with assignments and activities. Here are 10 of my favorite tips to help make your Google Classroom more effective and engaging!
Use Topics
Using topics will help keep your Google Classroom organized and easy to navigate for you and your students. Here are some topic examples:
Virtual Classroom (attach your virtual classroom template with all links!)
Class Slides (assignments and instructions on slides for your students with or without timers)
(The week's agenda and assignments on one slide)
Subjects
Weekly Check ins (Today I Feel slide or Student Check in Notebook)
Discussion Slides (class interactive discussions)
Days of the week (all Monday assignments, all Tuesday, etc..)
Week of (all weekly assignments)
Rearrange the order
This is so simple, but a lot of teachers do not know you can do this! You can arrange the topics to be in any order on the class stream! Have your important and linked up slides and virtual classroom at the top and then the rest in order of importance.
Use Emojis
Adding emojis in front of topic titles or assignments can keep your students engaged, but also provide amazing visuals for important things in your Google Classroom. I personally love using the Google Chrome extension Joypixels to simply copy and paste any in!
Assign things as Materials
If you want your students to view/open something in your Google classroom versus working on it interactively you can assign it a material. This works best for anything without movable pieces. For example a slide saved as a picture or PDF or a PDF page to read over.
View Vs. Edit Vs. Make a Copy
When assigning activities to your students don't forget that drop down of these 3 settings!
View: students can only view the material or slides
Edit: ALL students have access to the same slide or material and can all edit on it by typing and moving any images around. This works PERFECT for interactive class discussion slides to build the classroom community!
Make a Copy: this is the golden setting for getting your students to be able to have their own copy of any activity you are assigning and still allowing them to interact with it and turn it back in!
Reuse Assignments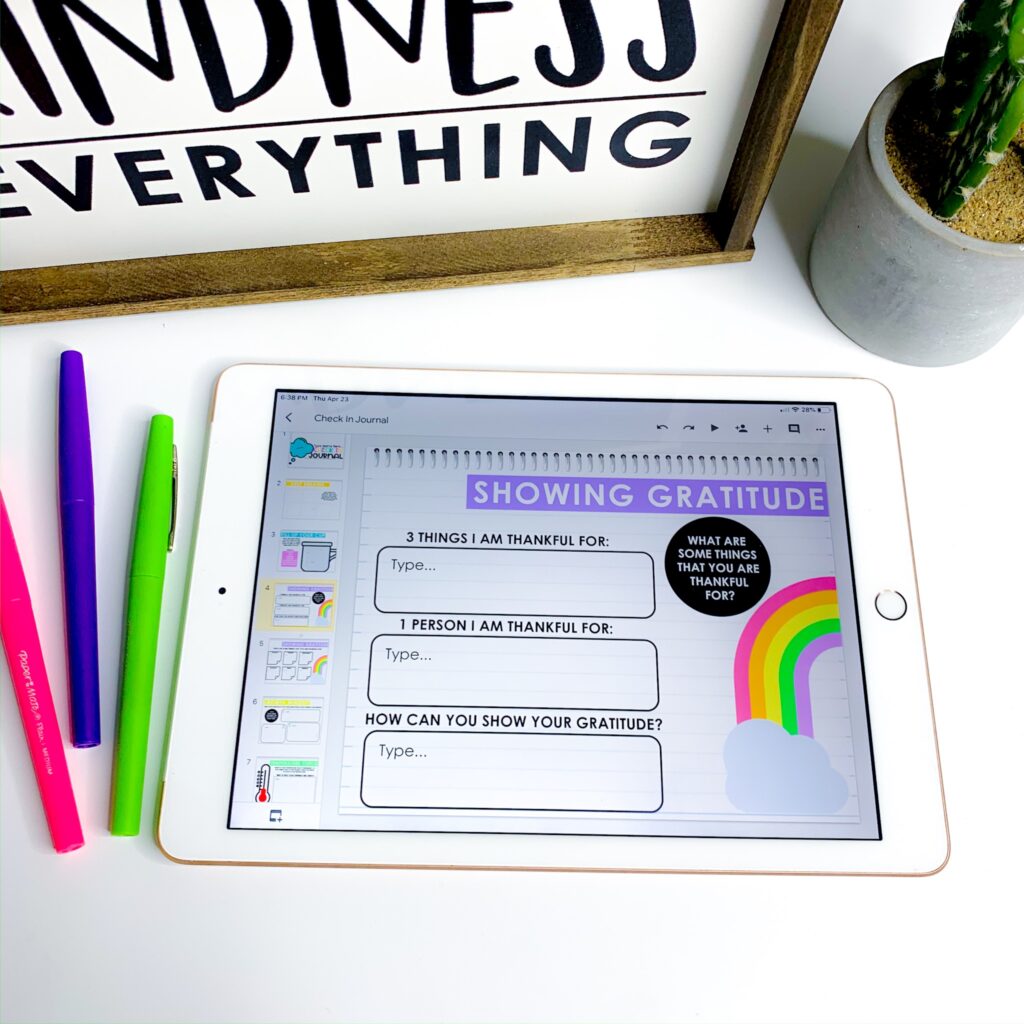 Do you have assignments that get assigned daily or weekly? For example, do you use the student check in notebook or reading response notebooks each week? Save time by reusing an assignment! Simply click the create button and select reuse. Find the assignment you want to reuse and it will save all of your instructions and files to the new assignment! Easy peasy!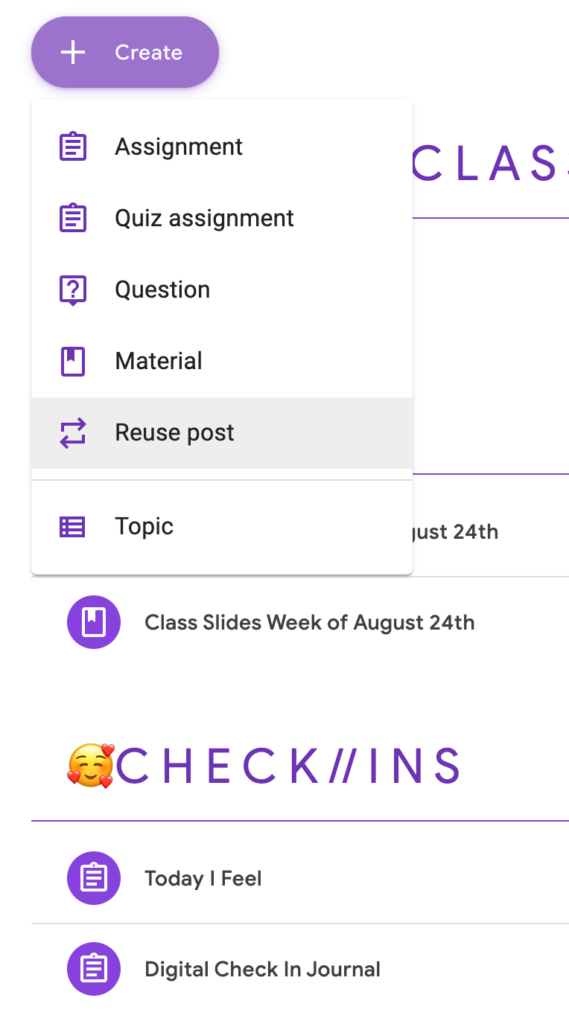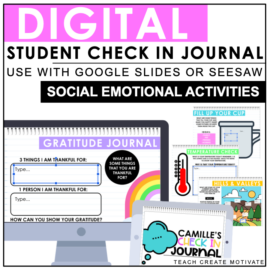 Digital Student Check in Journal
This digital student check in journal is perfect to have your students check in and reflect. It can be used again and again. Assign it daily, weekly, monthly, whatever works best! These journal slides would make a great morning meeting activity and help foster social-emotional learning.
Return ongoing work
If you want students to work on an ongoing assignment like a Reading Response Notebook, but you still want to check it, you can have them turn it in and then return it back to them for another round of assignments.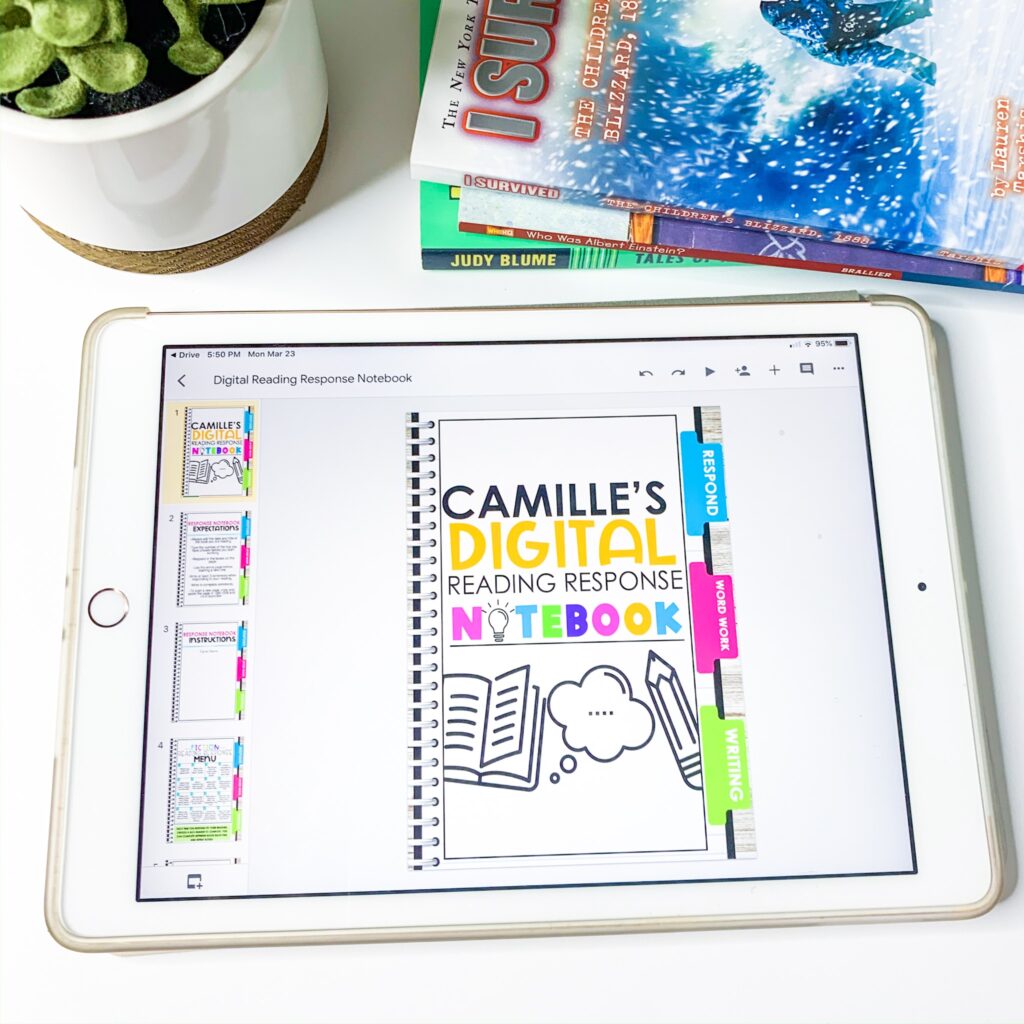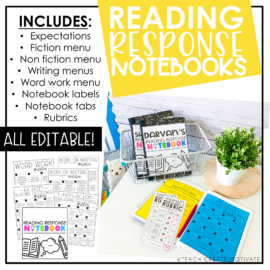 Digital & Printable Reading Response Notebooks
These reading response journals are editable and they include everything you need to set up student reading response notebooks! I have my students use these during stations/guided reading time. Printable and Digital included!
BONUS tip: Use the Bitmoji Chrome Extension to add digital personalized "stickers" to students notebooks and work before sending it back to them!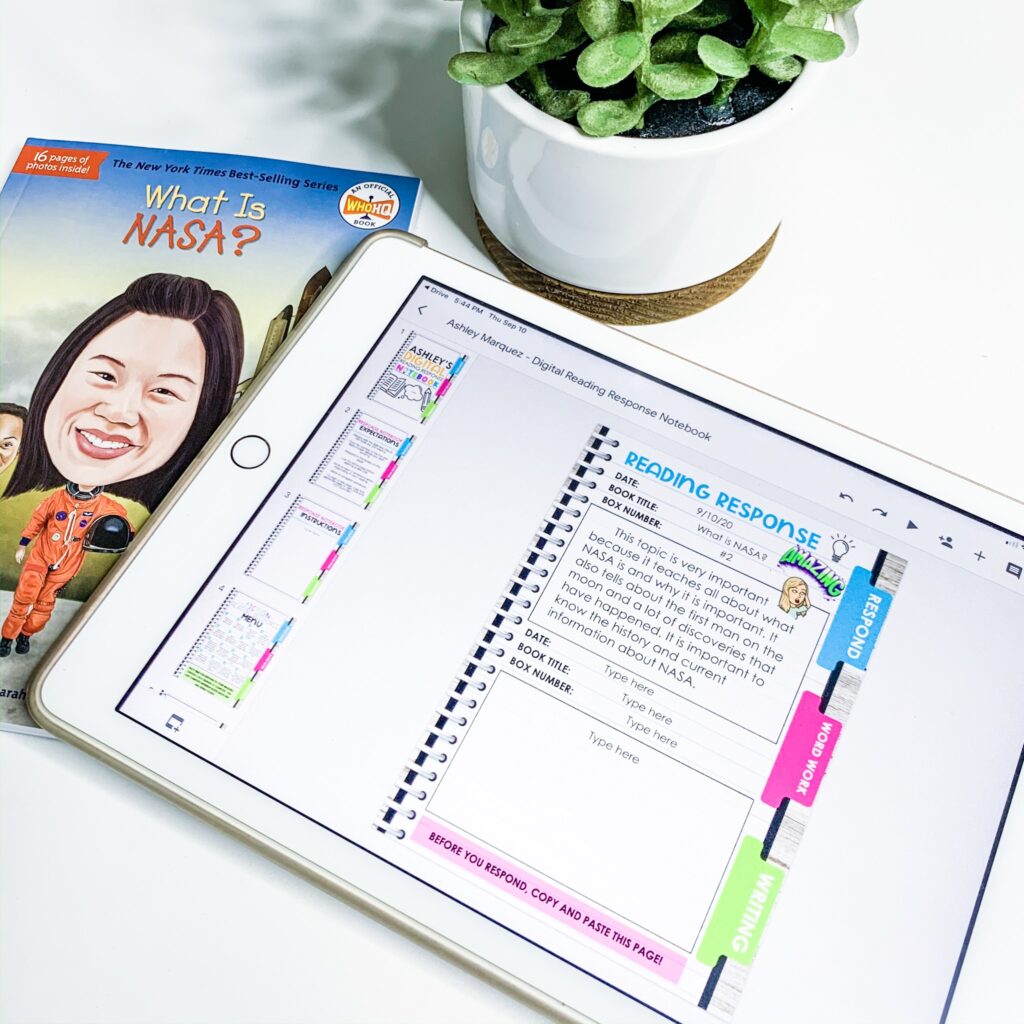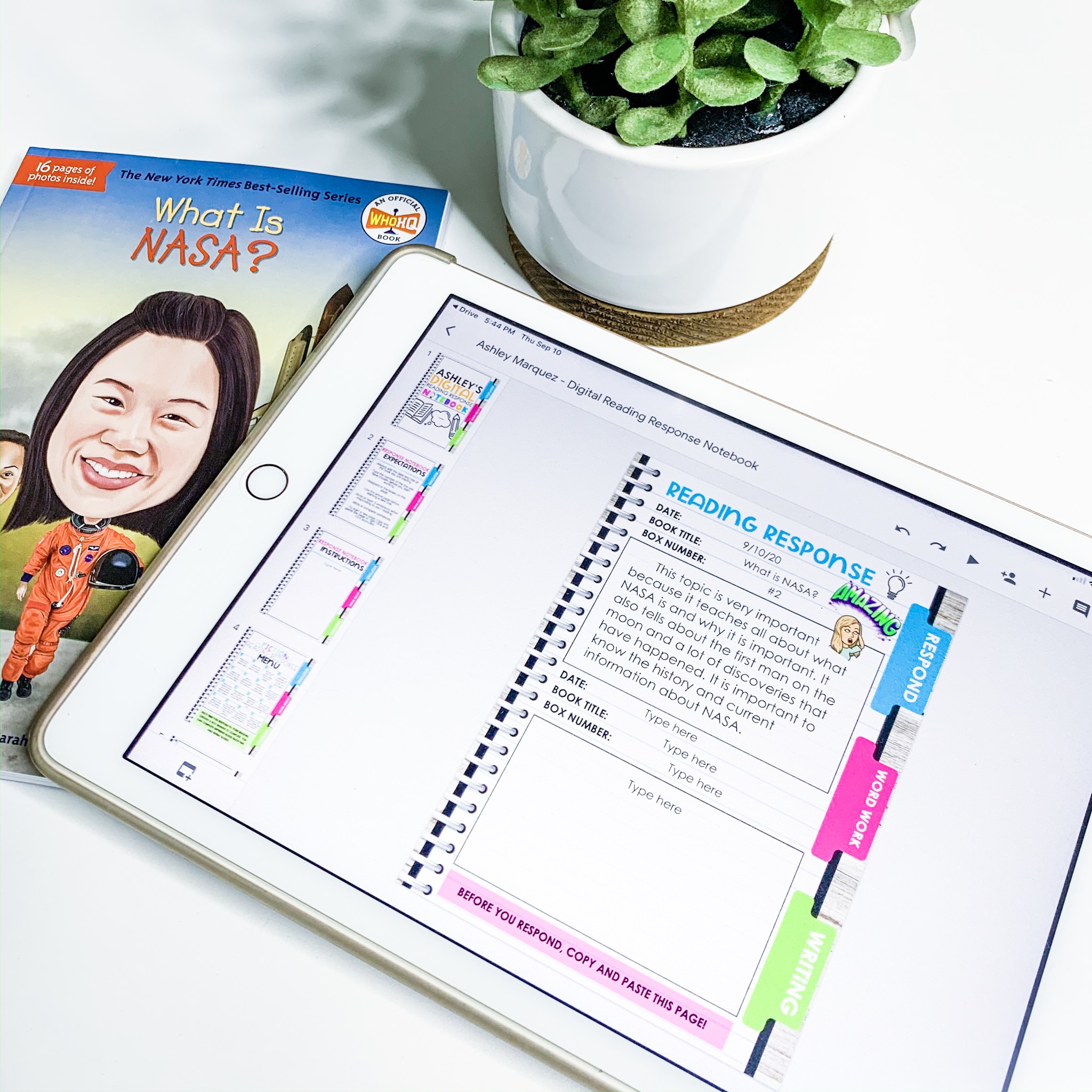 Use Questions for Discussions
A simple way to facilitate class discussions and build classroom community online is to use the question feature in Google Classroom! Simply ask a question and assign it for everyone to answer and discuss.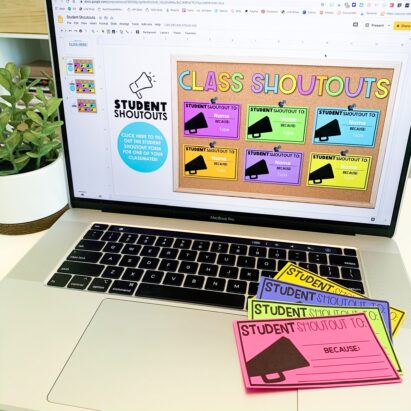 FREE!
Digital Student Shoutouts
Promote classroom community during distance learning with these digital student shoutouts! This freebie comes with a Google Slides Digital bulletin board and a Google form for students to fill out to give their classmates a shoutout! You can type in the shoutout slips or have your students do this!
Assign to multiple classes or specific students
If you have multiple classes that need the same assignments OR you need to differentiate assignments for certain students you can use the tools to the right of the assignment window to help with this! Assign the same activities to more than one class or assign one activity to only a few students. I love to use this feature when assigning group projects. I assign a different version of slides for aa research project for each group to be able to edit.
Check out this amazing bundle of resources that includes tons of digital reading and writing activities that are instantly ready to assign to Google Classroom!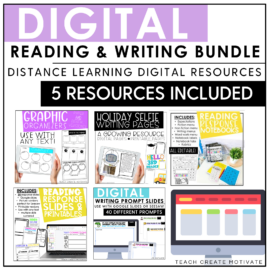 Digital Reading & Writing BUNDLE
This bundle includes reading and writing resources to help you get started with distance learning. All resources are digital and can be reused again and again!
Digital Graphic Organizers
Reading Response Slides
Digital Reading Response Notebooks
Digital Selfie Writing
Writing Prompt Slides
For even more details and information on how to use Google Classroom effectively with your class you can read another post here!
If you want to come back to this post later you can pin the image below!