If you're having trouble adjusting to online teaching, you're not alone! After hearing so many fellow teachers venting about their remote teaching struggles, I created a Virtual Classroom Pack of Resources that includes templates, slides, headers, and buttons to make your Google Classroom cute and functional. I also decided to write this post to further assist with the transition to virtual teaching.
Read on for 6 tips on how to create an appealing and useful online teaching space!
1. Add Images
You can literally add ANY image to your Google Classroom. Simply search for images to add to your template. You can also include screenshots or PNG images of your weekly agenda slides, digital classroom management games, and digital activities for your students to access.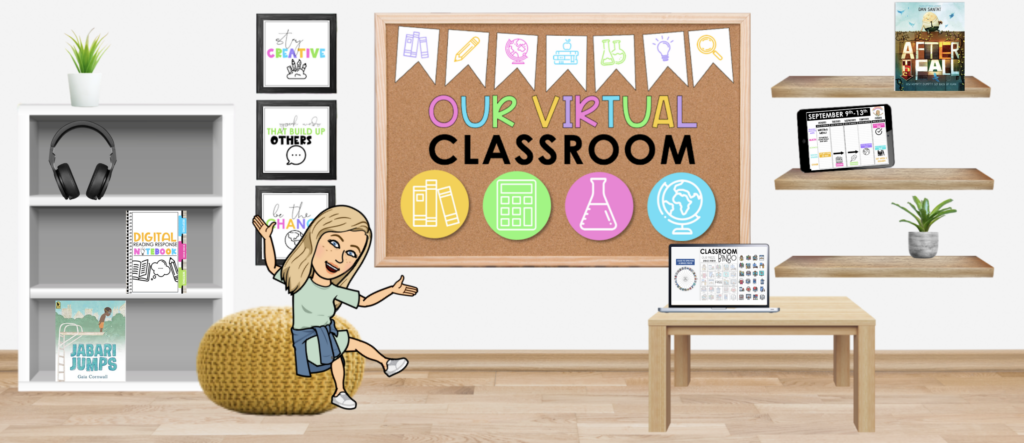 Here are some ideas for images you can add (ones with an asterisk* are included in the image above):
books*
math manipulatives
headphones*
screenshots of digital assignments*
your Bitmoji avatar*
2. Link Items to Assignments or Websites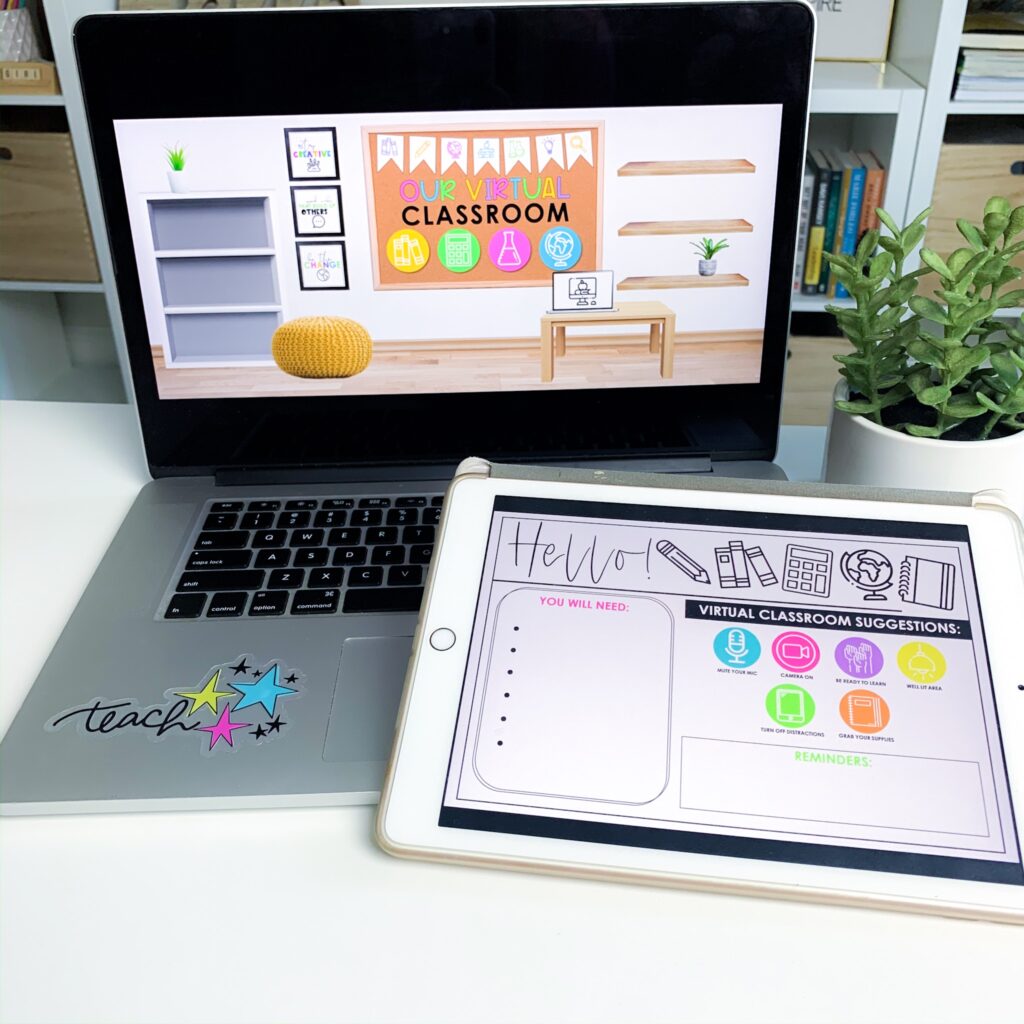 Your Google Classroom will serve as a hub for important files and links such as:
How to link an AREA of your virtual classroom template:
Insert a shape onto the virtual classroom to match an object (e.g. if you wanted to link the laptop in the image below, you'd select a rectangle and position it over the laptop)
Adjust the FILL and LINE on the shape to transparent
Click the shape, then click the link tool in the toolbar
Insert your desired link to a Google slide or external website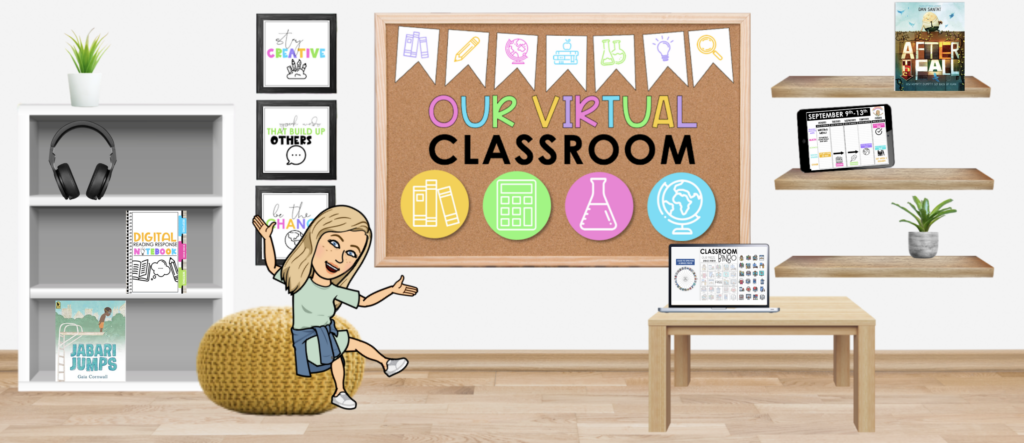 How to link an IMAGE that you insert into your virtual classroom template:
After you have inserted an image or screenshot, click and drag it to where you'd like it in your virtual classroom (on the bookshelf, bulletin board, table, etc.)
Click the image then click the link tool in the toolbar
Insert your selected link to a Google slide or external website
3. Set up Google Sites
I highly recommend setting up a Google Sites page to use as a class webpage. This will provide so much functionality, as it will enable your students' parents to see assignments and updates.
It's incredibly easy to set up your Google Site and customize it with headers, buttons, slides, links, pictures, and so much more! You can get started by typing sites.new into your web browser.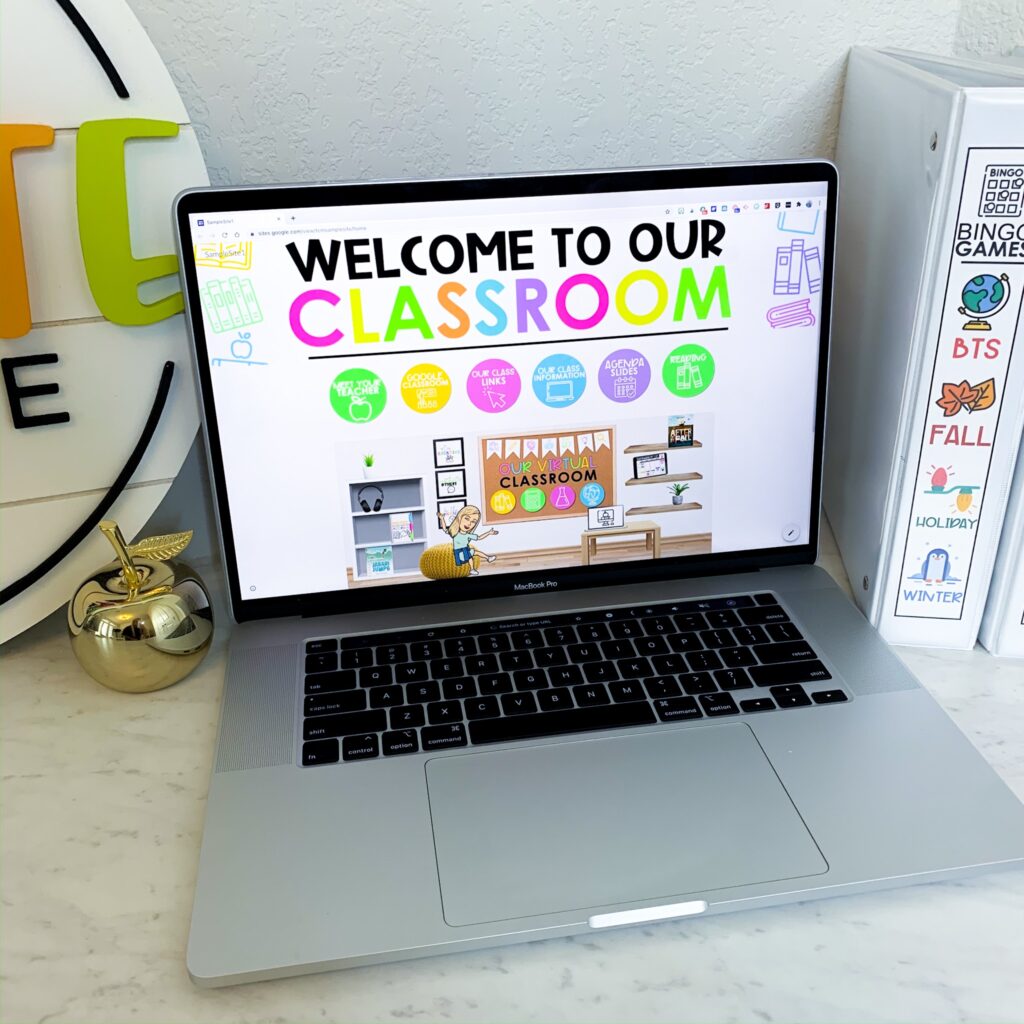 One you've finished setting up your Google Site, simply click Insert > Google Drive to add your virtual classroom template directly from your Drive into your Google Site. You can also click Insert > Images if you'd rather add a screenshot of your classroom template and add manual links. (One thing to note about this option is that the slide will not update automatically on the home page of your site since it's an image.)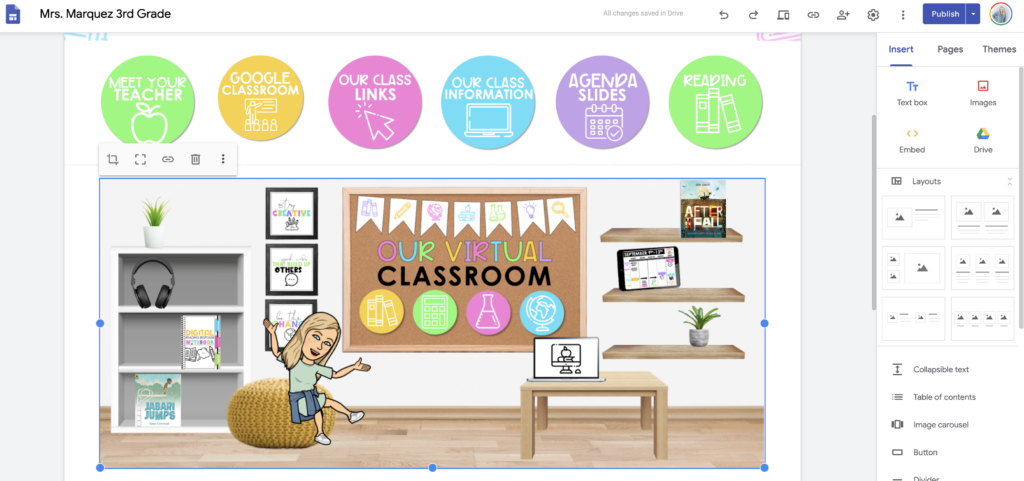 4. Google Classroom Attachment
Make it easy for your students to find your virtual classroom page by creating a Virtual Classroom topic in your Classwork. Then, add your virtual classroom template slide as a material.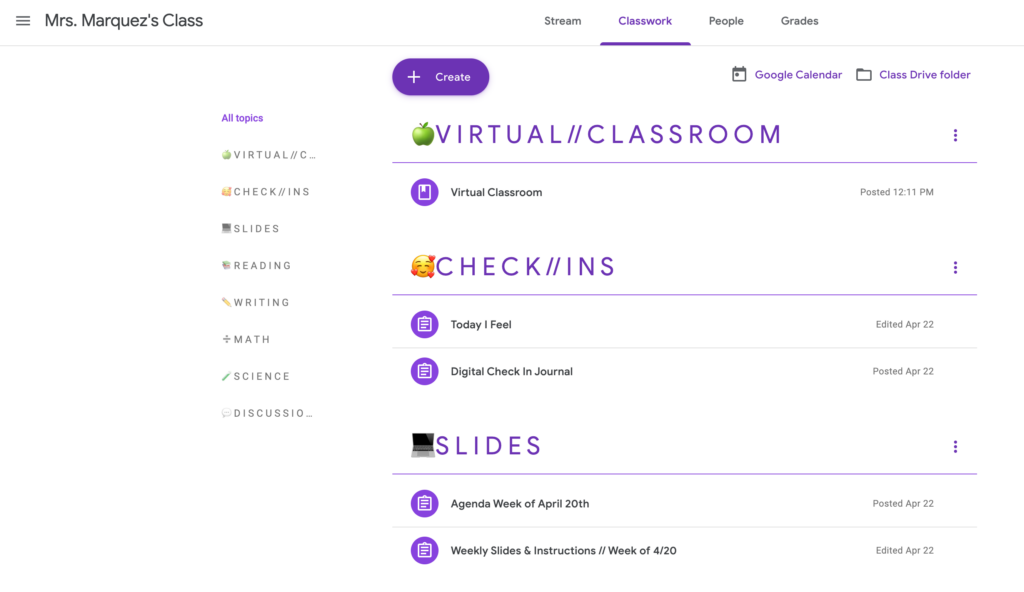 5. Share Link with Students and Families
From your Google Sites page, go to the toolbar at the top of the page and click "Copy published site link". Paste this link into an email or send out in a message via an online platform like Canvas, Remind, or Class Dojo.

You can also share your virtual classroom template by sending out the link from your Google Drive! Just make sure your settings are set to "anyone with the link can view".
TIP: When copying the Google Drive link, replace the word EDIT with PRESENT prior to sharing. This will enable everyone who opens the link to view it in present mode.

6. Change out Links as Needed
Set aside time each week to make sure that your virtual classroom includes up-to-date links. As projects are completed, swap out the links for new assignments and reference tools. Keeping your classroom template updated will ensure that your online teaching space includes relevant, useful materials for students to access. Another perk is that it will encourage self-sufficiency and set your students up for success.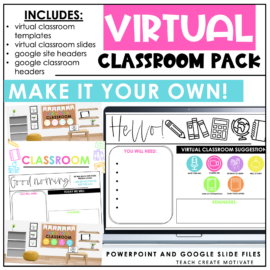 Virtual Classroom Pack
This pack has everything you need to make your virtual classroom bright, cheery, and color coordinating! #yesplease Digital classroom templates, slides, headers, and buttons are included, allowing you to quickly set up your Google Classroom.
Click the image below to pin this post for later reference!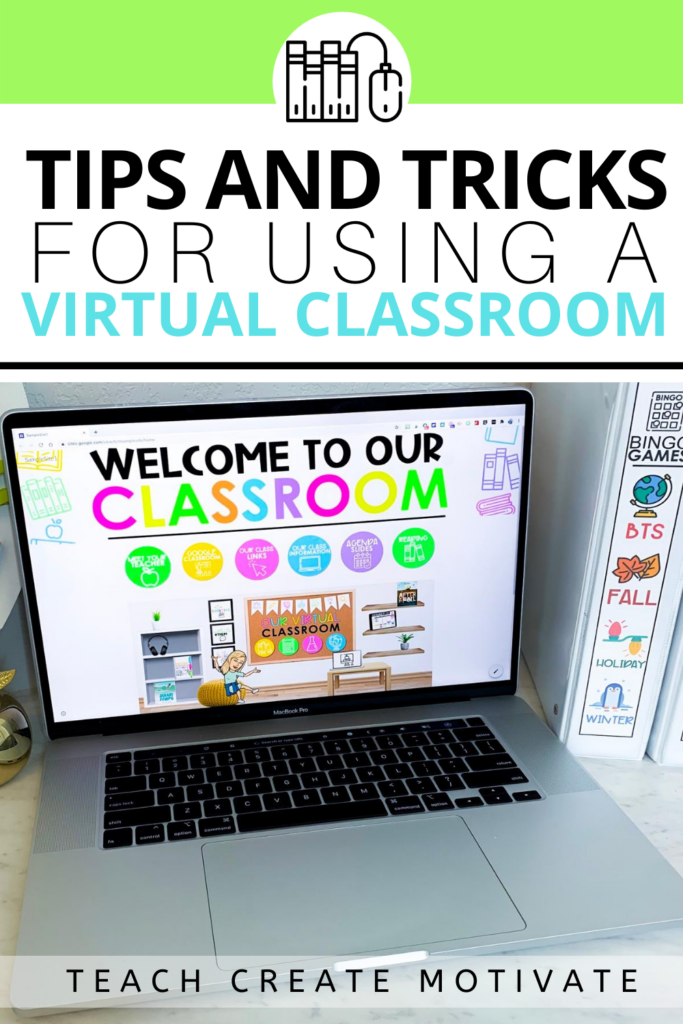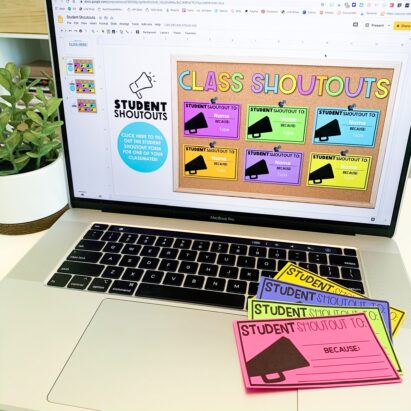 FREE!
Digital Student Shoutouts
Promote classroom community during distance learning with these digital student shoutouts! This freebie comes with a Google Slides Digital bulletin board and a Google form for students to fill out to give their classmates a shoutout! You can type in the shoutout slips or have your students do this!