Flipgrid is an amazing tool that I love using to engage students! While it's great for in-person learning, it's even more useful now that so many of us have transitioned to online teaching.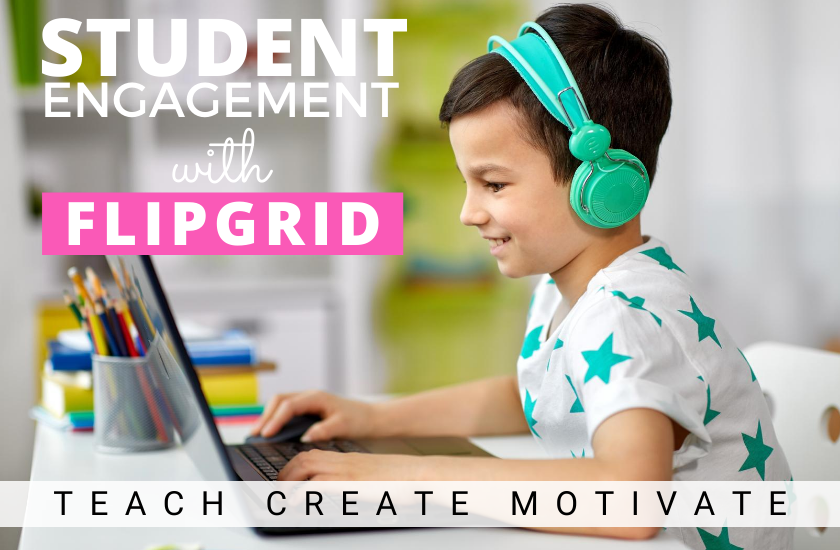 Flipgrid is a free platform where students can create and post short videos of themselves responding to questions or topics. You can also choose to enable (or disable) a feature that allows students to view and comment on their classmates' videos.
While fostering classroom community and student-to-student relationships can be difficult through a screen, Flipgrid helps bridge this gap.
Flipgrid increases student interactions, which encourages relationship building among your students.
To get started:
Create a class to get your Flipgrid code to share with your students
Use the topic feature to create different assignments
Change assignment details such as the title, video length options, and instructions (you can also record a video of yourself explaining the assignment!)
Share your class grid or specific assignments by sharing the link, QR code, or using the Remind or Google Classroom feature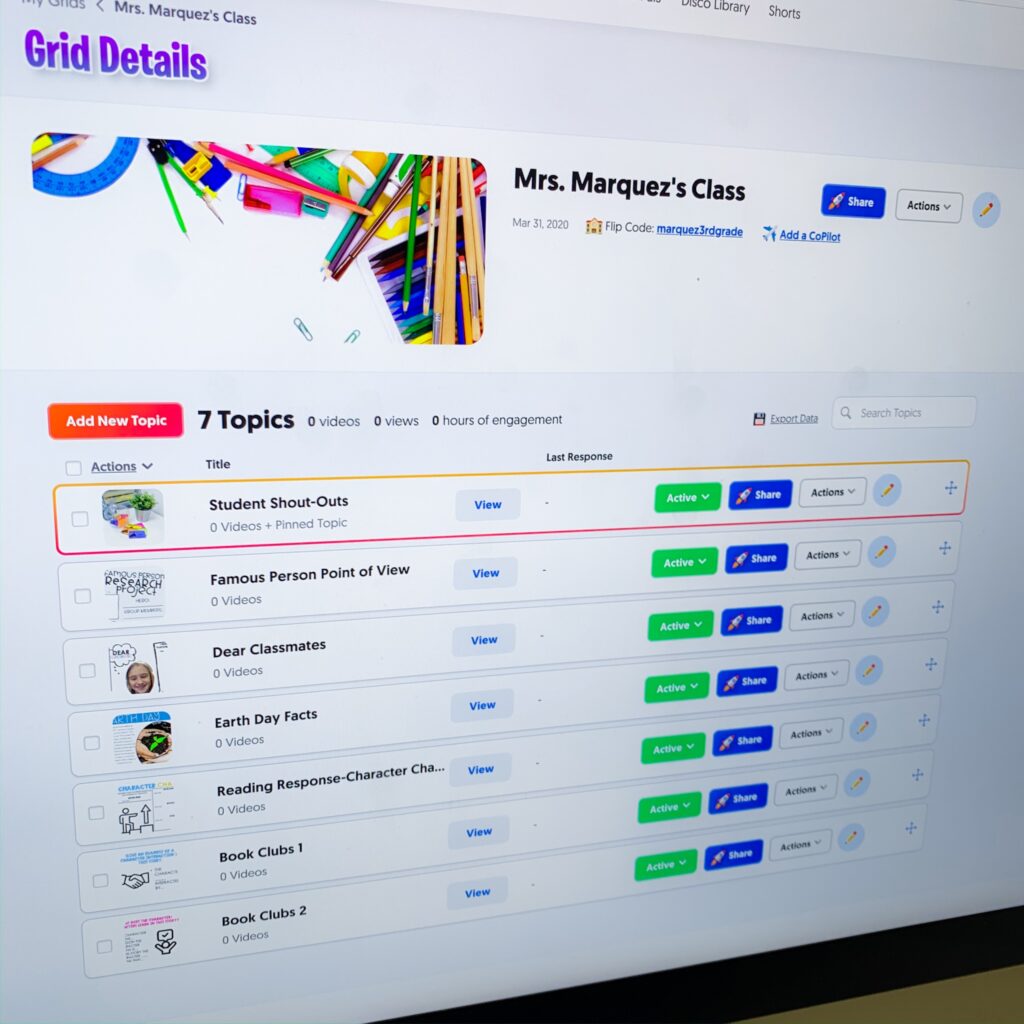 6 Ways to use Flipgrid with your students:
1. Lesson Responses
Students can share facts or respond to a question about a lesson or topic. Example: Describe 3 interesting details about a planet in our solar system.
2. Research Projects
Students share facts and opinions about a research topic. They can also complete a biography project and record a video from the perspective of the person they researched.
3. Reading Responses
After students complete a reading response, they can record a video of their response. This also gives students the opportunity to explain their answer in a different way.
Once their video has been posted, they can comment on classmates' videos and add to the discussion. This is just one way that Flipgrid makes it easy to engage students and increase student comprehension!
4. Digital Book Clubs
Set up digital book clubs by creating topics in your class grid for different books. After sharing the topic link with the students assigned to each book, simply attach a reading discussion card as a PDF or screenshot for each group. Members of each book club can use these as starting points to discuss their books and comment on each other's videos.
This is also a simple, yet effective way to differentiate your ELA instruction since you can pick multiple books to suit a range of reading levels.
5. Selfie Writing
After completing a selfie writing slide, students can create a video to record their response. Students can interact with posted videos by watching them and leaving a comment, which promotes positive relationships among your students.
6. Student Shoutouts
Create a "Shoutout" topic in your class grid, with each student recording a video recognizing a classmate with a meaningful compliment. Recording shoutouts on a weekly basis will get your class in the habit of celebrating each other. (Check out this other post for more details about building classroom community with shoutouts!)
MORE TIPS:
Duplicate topics that you know you will reuse
Arrange topics in your class grid so that current assignments are at the top
Freeze or hide topics as needed
Pin the image below to save this post for later!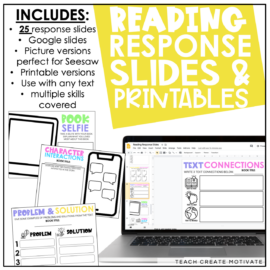 Reading Response Slides
These reading response slides are perfect for any text! A printable version is included, as well as different digital versions that are compatible with Google Classroom and Seesaw.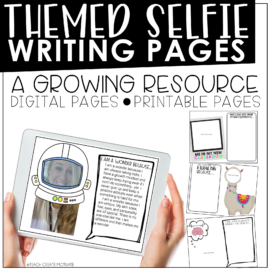 Digital Selfie Writing Slides
Have your students "take a selfie" with these engaging writing prompts! Over 100 themed and holiday topics are included, with both digital and printable pages. Options for students taking digital selfies include Google Slides on an iPad or PicCollage on a Chromebook. Click for more details!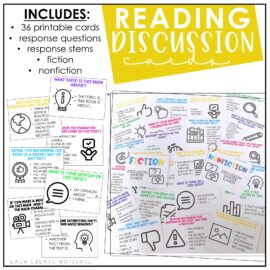 Reading Discussion Cards
Encourage reading independence and engagement with these 36 reading discussion cards! These are perfect for book clubs, book talks, guided reading groups, and class discussions. Questions for fiction and nonfiction text are included.