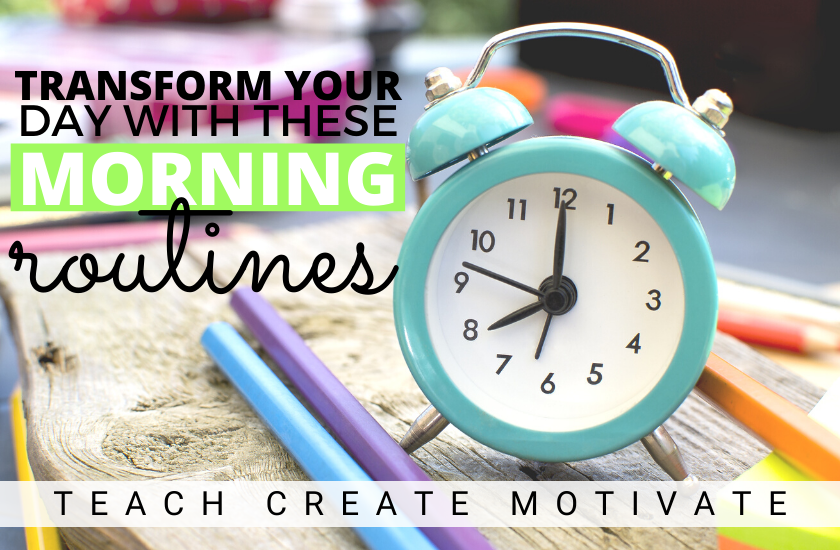 Establishing a classroom morning routine allows you to set the tone for the entire day. Starting each morning on a positive note will help you build strong relationships with your students and foster a positive classroom community.
When you create a consistent classroom morning routine, it will transform your entire day.
Here are 6 tips to help you create effective classroom morning routines with your students!
1. Morning Slides
As soon as students enter the room, they should immediately know what to do. A daily morning slide helps establish expectations right away.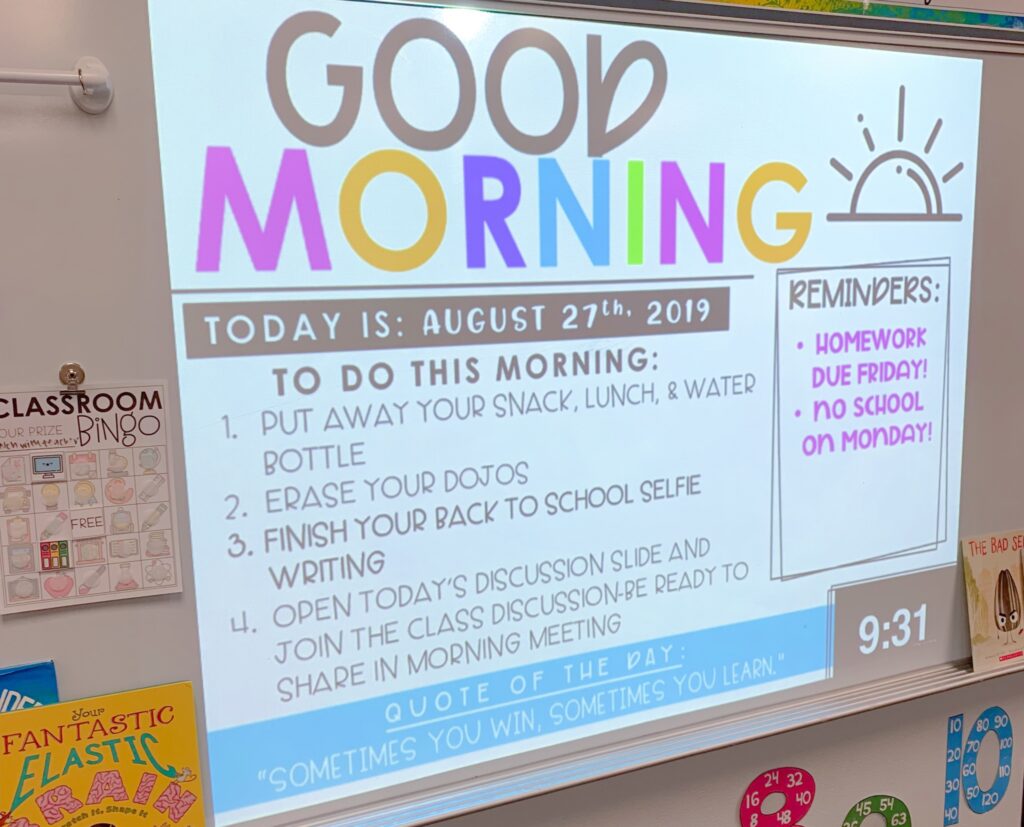 2. Morning Greeting
Whether you greet each student as they walk through the door or the entire class after morning work, it's important to make this a part of your morning routine. Making students feel welcome is the basis for effective classroom management. Remember that relationships always come first!
3. Morning work
Start your students' day off on a productive note with morning work! Having students begin the day by completing a task will allow the mornings to run smoothly by minimizing behavior issues.
4. Consistent Daily tasks
Keeping your morning tasks consistent will help students know what to expect and keep you organized with lesson planning. Pick a different activity for your class to complete each day of the week.
Here's a sample classroom morning routine schedule:
MONDAY: Agenda slides projected, with students copying their weekly agenda down
TUESDAY: Morning Workbook (math review)
WEDNESDAY: Morning Workbook (writing prompts)
THURSDAY: Students complete a discussion slide, which can be discussed during morning meeting
FRIDAY: Free Friday (options can include exploring Wonderopolis)
5. homework turn in System
Collecting homework should help you and your students stay organized. A turn in basket is easy to set up and maintain. It also encourages student responsibility and independence.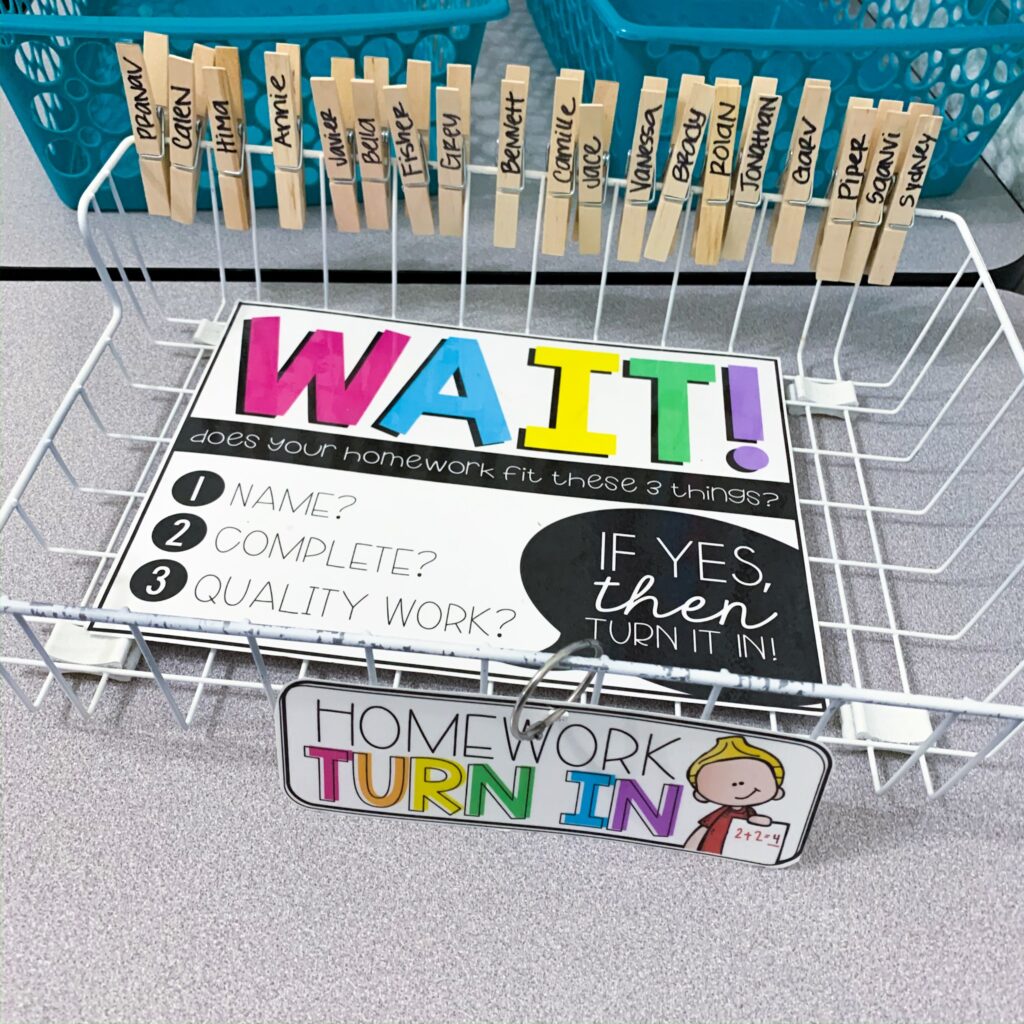 6. Daily morning meetings
While there might be times when you simply don't have time for your daily morning meeting, including it in your schedule is important for a few reasons. First, it helps create a reliable routine. Second, it gives students a consistent opportunity to share their feelings. Most importantly, these daily morning meetings allow you to build strong relationships with your students.
consistency is
Classroom management starts with positive relationship building with your students.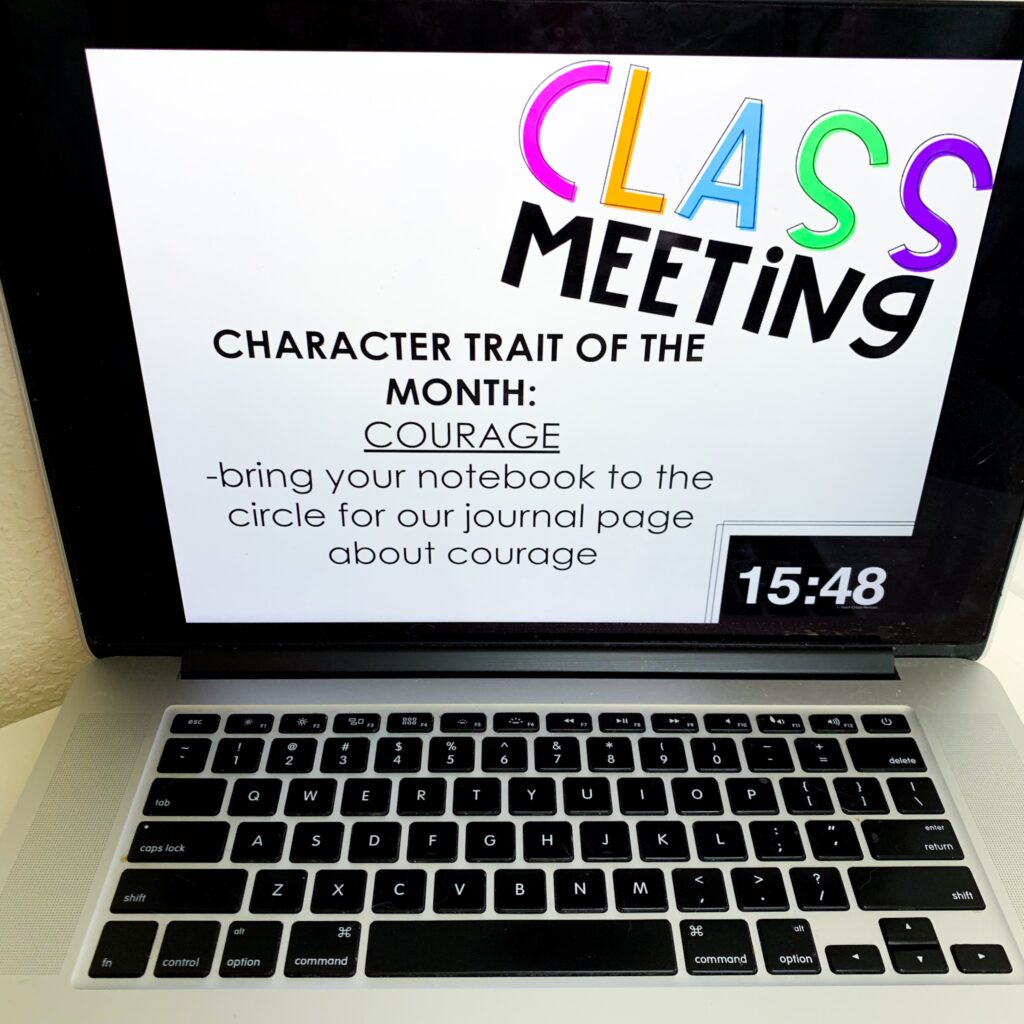 Make the first moments of your day count! Establishing a consistent morning routine with clear expectations will help the rest of the school day run smoothly.
Are you ready to calm the chaos and transform your classroom management? I created an online teacher course, Classroom Management Academy, just for YOU!
This self-paced program that will help you learn how to maximize classroom time, foster independent learners, and create a positive learning environment. It includes a complete roadmap of strategies, PDF downloads, live weekly Q & As, and TONS more bonuses to help you and your students!
Classroom Management Academy will be launching again soon! Get on the waitlist so you don't miss it!
Morning Slides
Streamline the first part of your day with these editable slides and templates!
These slides will help you efficiently manage your students' morning work routine. Multiple options (including slides with timers!) will allow you to start implementing these right away!
Click the image below to pin this post!