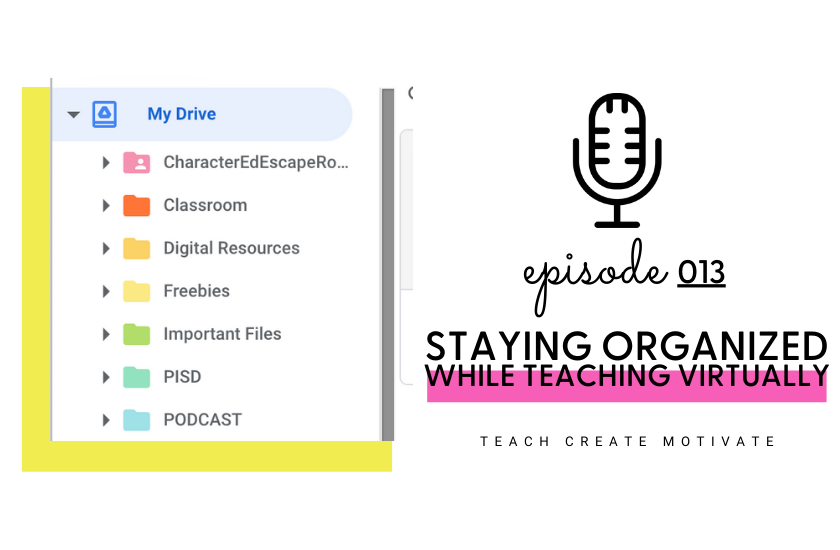 Show Notes
Staying organized is challenging enough, but teaching online calls for next-level organization. Virtual learning comes with endless PDFs, Google Slides, resources links…the list goes on.   Resources such as Google Drive gives you the capability to organize all of your files, but it can get messy very quickly! With all the digital files being used every day, you have to have some sort of system to keep up and lessen overwhelm. 
I'm sharing my favorite organizational tips with you that you can implement right away. These are simple things you can do to tighten up your organization for your digital classroom. Put these strategies in motion and you will end up saving so much time throughout your day! 
In this episode you'll learn:
My top tips on staying organized while teaching virtually 

Free resources you can use to manage your digital files 

Why using Google folders, topics, and lists will save you precious time

Additional reminders of things you can consistently do to declutter your desktop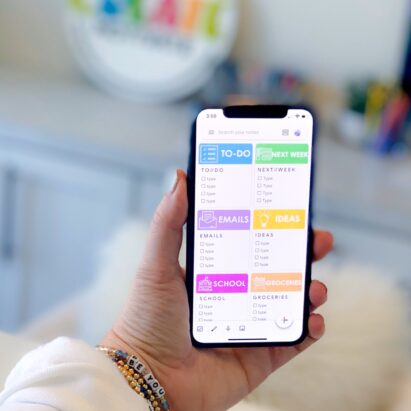 FREE!
Google Keep Headers
Organize your notes and to-dos by category with Google Keep. You can even color code and add your own labels. You can access it from your computer, phone, or even your apple watch! Game Changer! I made these free labels to share with you!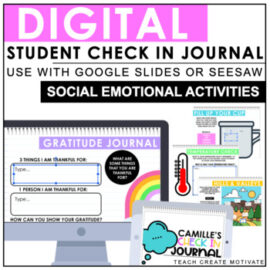 Digital Student Check in Journal
Listener Spotlight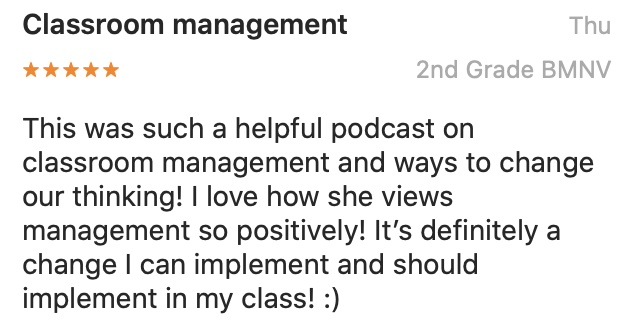 Subscribe and Review in iTunes
Have you subscribed to the podcast? I don't want you to miss an episode and we have a lot of good topics and guests coming up! Click here to subscribe on iTunes!
If you are feeling extra kind, I would LOVE it if you left us a review on iTunes too! These reviews help other teachers find the podcast and I truly love reading your feedback. You can click here to review and select "Write a Review" and let me know what you love best about the podcast!