Hey y'all!!!
Thank you so much for joining me on the launch of my new blog!!! I am so excited for this new adventure and thrilled that you are here to share it with me!!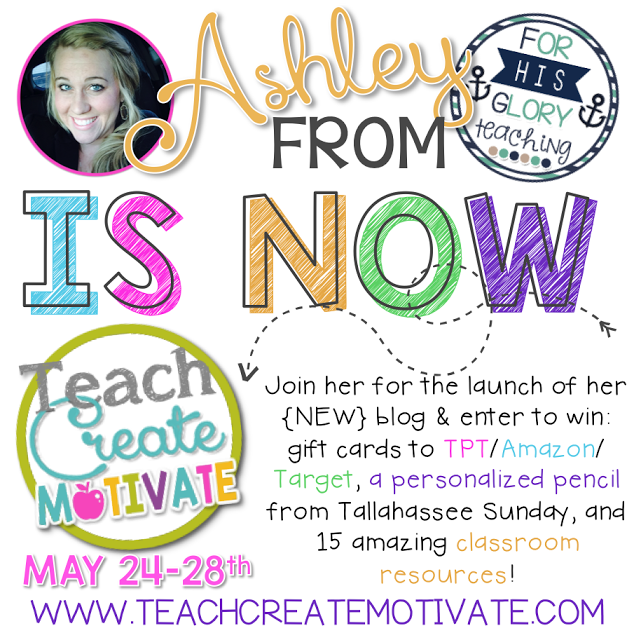 Some of you may recognize me from my old blog, For His Glory Teaching. My dear friend Amanda and I started this blog and TPT journey together a couple of years ago. We have loved every minute of creating, blogging, and making new friends throughout the process! We decided recently that it would be better for both us for to go separate ways in this blogging world! She teaches speech and I am a classroom teacher- It just makes sense for our blog posts, products, and brand! We are still amazing friends and support each other through each step!! 🙂
I can honestly say I believe God has recently opened some doors for me to expand my passion for teaching and creating. It's like my favorite worship song says.."take me deeper than my feet could ever wander, and my faith would be made stronger." Trust without borders! Trusting Him throughout this process has been so rewarding. He is faithful!
I have made some of the BEST friends through blogging and TPT. I am so excited to head to Vegas this summer to meet them all in REAL life and talk clip art, fonts, creating, blogging, and LIFE together!!
If you follow Amanda and I's TPT store, I am transferring out of that as well. My products and feedback are in the process of being transferred over (Thank you TPT!)… so be sure to follow me there to get the latest updates!!!
If you followed me on Instagram: @thirdgradethinking.. I am still there! Just with a new name to match my blog!!
I hope that you enjoy this giveaway and follow me to get some fun resources, ideas, and motivation for your students!! 🙂
Now for the FUN stuff!!!!!! Make sure to enter to win EACH item!! They are amazing prizes!