Have you had your spring break yet? Maybe you are just trying to MAKE it to your break!! We have all been there…we are in this together. I am all about fun and engaging ways to manage my classroom. I am firm believer that no classroom management strategy works forever…in order for it to be effective we need to change it up!!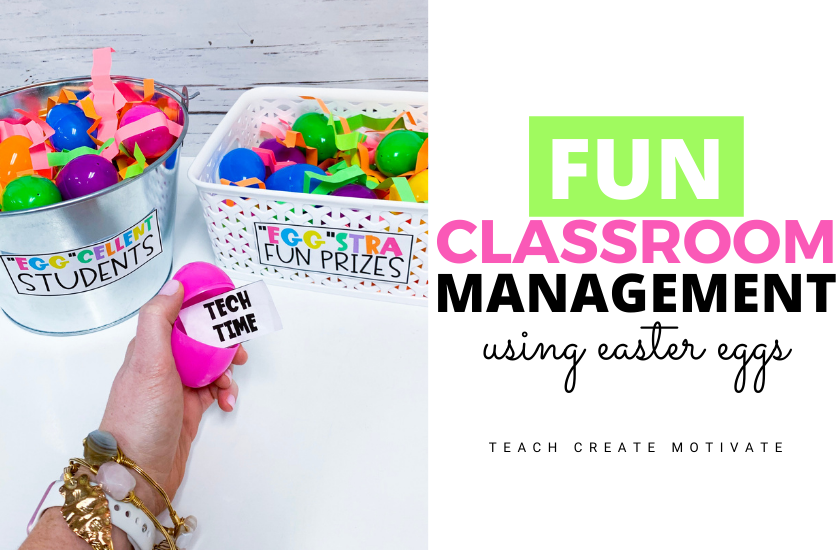 I love this idea of using easter eggs for classroom management. I have been doing this every year since I became a teacher!
This strategy works great for one or two weeks. It's quick and easy to prep too! You need twice as many easter eggs as number of students you have.
One set of eggs will hold the students names.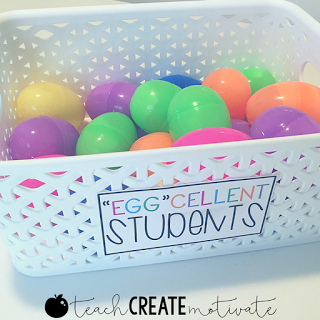 The other set will hold the prizes! I am all about FREE prizes! Here are some ideas:
-sit anywhere
-no shoes
-lunch with the teacher
-tech time
-switch desks
-pen all day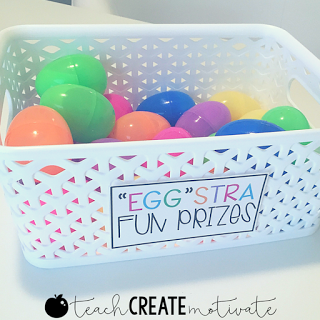 Throughout the day I randomly grab an egg from the student basket (I sometimes even have a student go get me one) and see whose name it is. If that person is on task/following directions/etc I say their name out loud. They then get to pick a RANDOM egg from the prize basket! Whatever is in their basket is what they get. They don't get to put it back. IF the student I pulled is not ready to earn their prize, I don't announce their name. I say something like, "Darn! This person isn't quite ready to earn their prize yet."I then put their egg back in the basket for them to earn it later.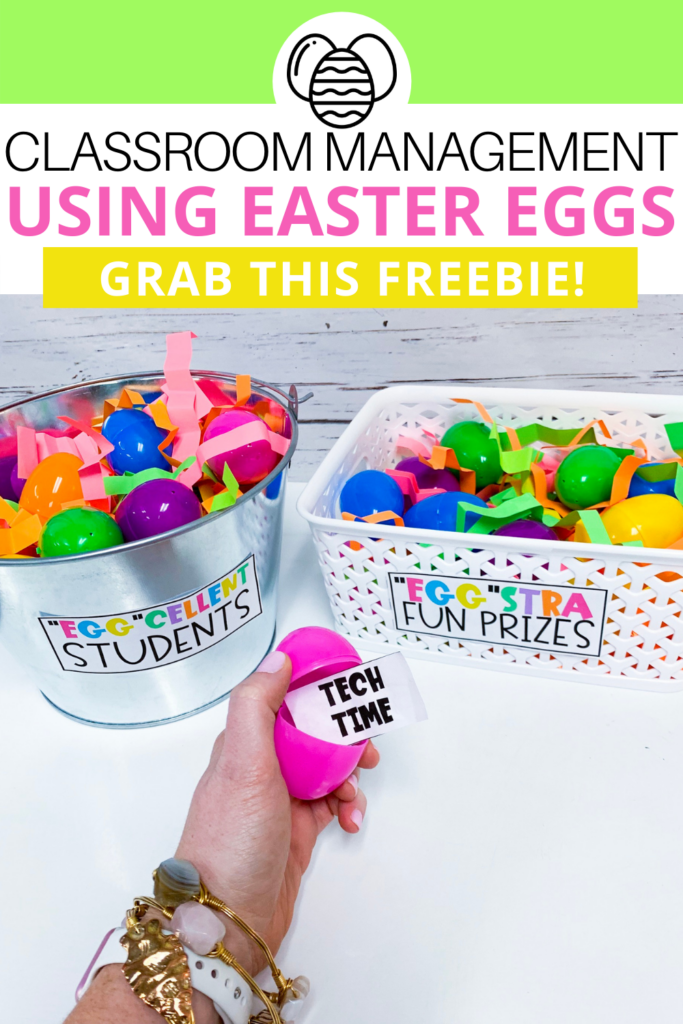 This is a great way to enforce good behavior in all your students, but at the right times and still within your control!
FREEBIE! I have my basket signs, and a template of some prizes below for you for free! I included some free spots for you to add your own prizes that go with your classroom!
I hope you can use this idea in your classroom!
Happy Teaching!