Hello! Happy December 1st! WOW.. I can't believe I am saying that! I am excited to link up with
Focussed on Fifth
today for a fun Holiday themed post!! They have one everyday for the next 12 days so be sure to check back!!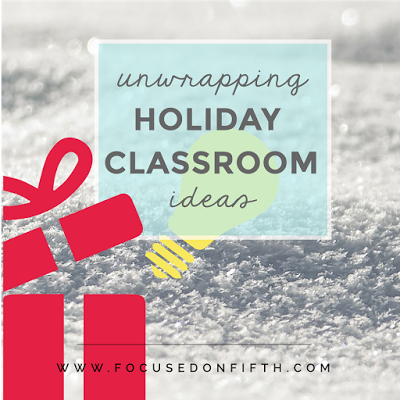 Today is all about HOLIDAY MATH! So fun! Towards the end of December we like to do fun math activities before the winter break. Today I am sharing two of them with you! I hope you will be able to implement them into your classroom! You have plenty of time! 🙂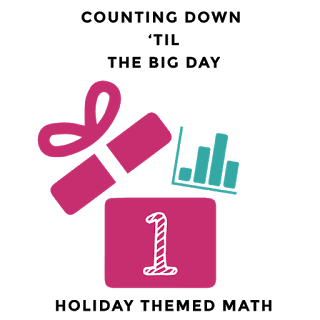 First.. Shop 'Till You Drop, a shopping activity! My students LOVE this! It is easy, fun, and gets them practicing money skills as well as basic math facts!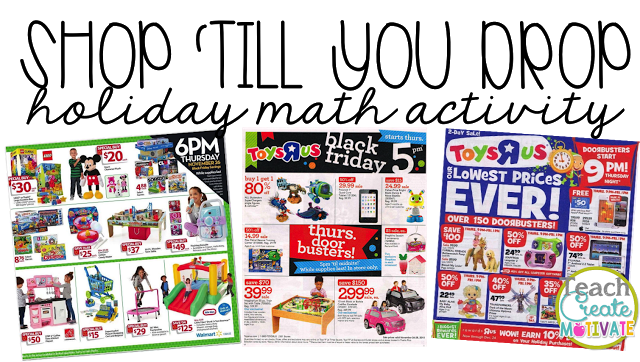 This is pretty much exactly like it sounds! I let my table groups share some shopping ads from black friday and the upcoming holiday season (thank you parents for sending them in!). They then get to go SHOPPING! I give them a dollar amount they can spend. They can not go over that dollar amount and want to spend as close to all of it as possible!

I give them this recording sheet (depending on the dollar amount). They either write down the item, or cut and glue it on. They really like to cut and glue! 😉 They tell me the item's price… and then how much money they have left over after buying it! I don't let them pick just one item that costs their whole budget…that would be no fun!!

You can grab the recording sheets for FREE here! I have included all different values for you to pick and choose!

Another fun math activity that I love to do during the holidays (and all year long!) are math hunts-solve the room-scoot-task cards! I love how verstile this is. I put them in stations, tape them up around the room, use them in small groups, play scoot…the possibilities are endless! Here is the Winter Wonderland math hunt we will be doing this week in my class! These have word problems to help review concepts.

Make sure to check out all the other fantastic holiday math ideas below!! Happy Holidays!