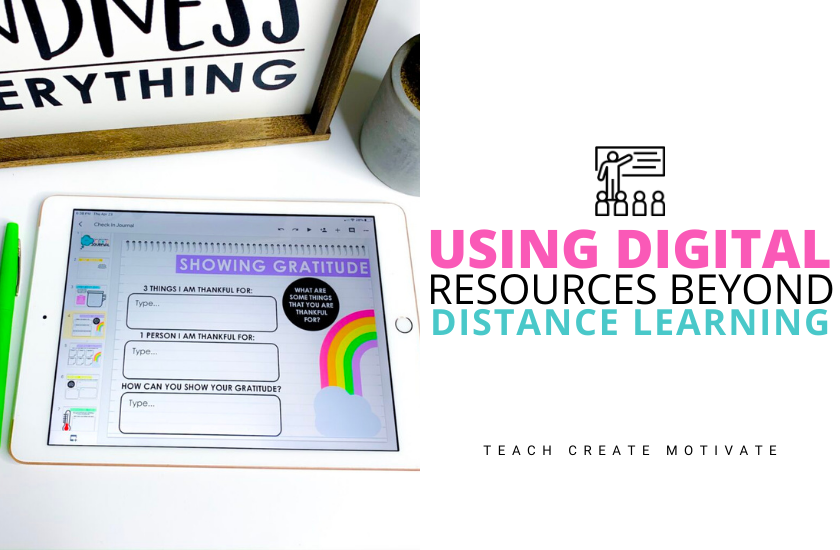 Digital resources don't just have to be for distance learning! One of the best things about digital resources is that they are easy to use and eliminate so much prep work. For years, digital resources have been a must-have in my classroom because they make teaching engaging and save so much time. Here are some ideas on how you can have an engaging and (nearly) prep-free classroom too!
Morning Routine
Morning routines are one of the best parts of the day! I love incorporating morning activities that get students excited to interact and share their thoughts for the day and to communicate how they are feeling.
Interactive Discussion Slides
One thing students really enjoy is Interactive Discussion Slides. As students arrive, they complete their morning jobs, grab their devices, and get started on discussion slides. They love that they can see other student's responses and others typing in real-time. When everyone has arrived, settled, and added their response, it is great to share at the morning meeting to build classroom community!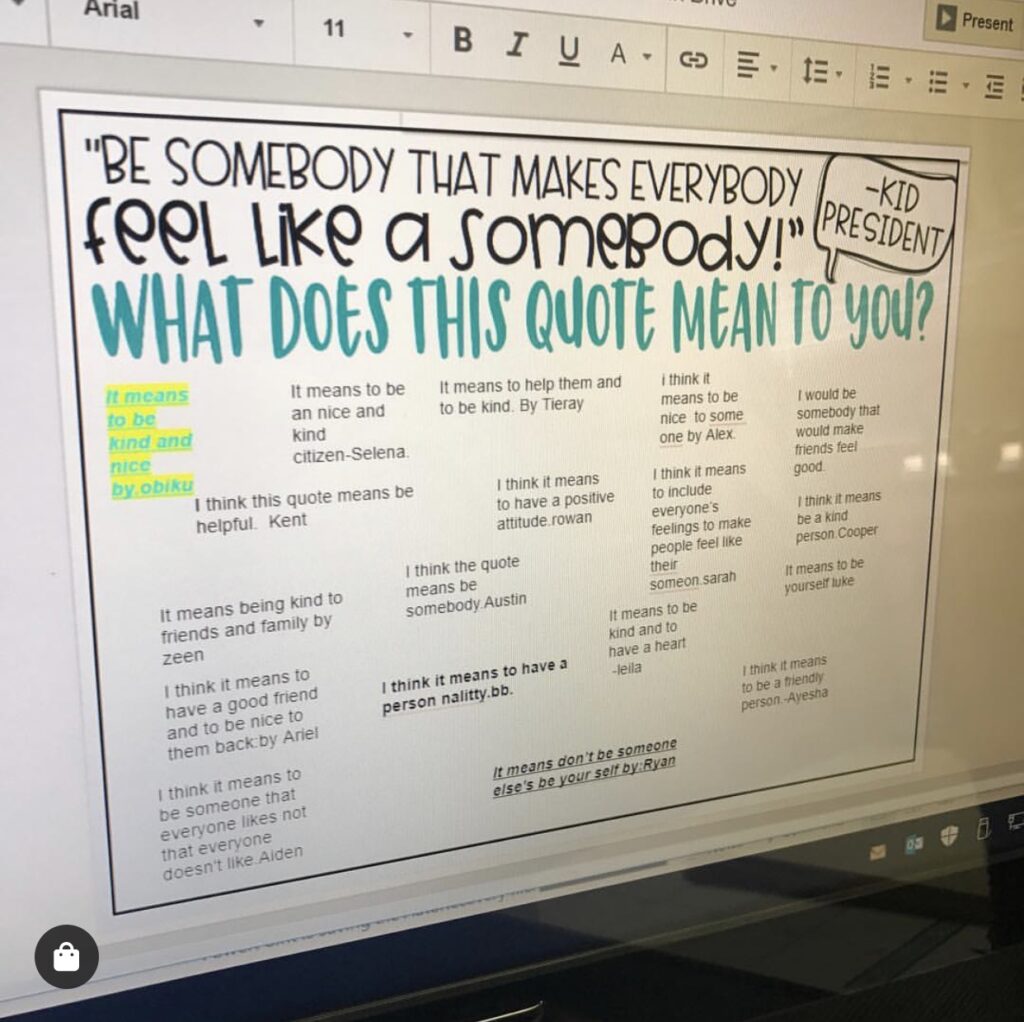 Check In with Students
Another idea to add to your morning routine are student check-ins! Social-emotional learning is such an important part of classroom culture. It can be so hard to have a meaningful conversation with every student in the hustle and bustle of the morning! Digital Student Check-in Journals are the perfect combination of social-emotional learning and checking in on your students. The best part is there is minimal prep involved! Students can access Google Slides and add to it every day.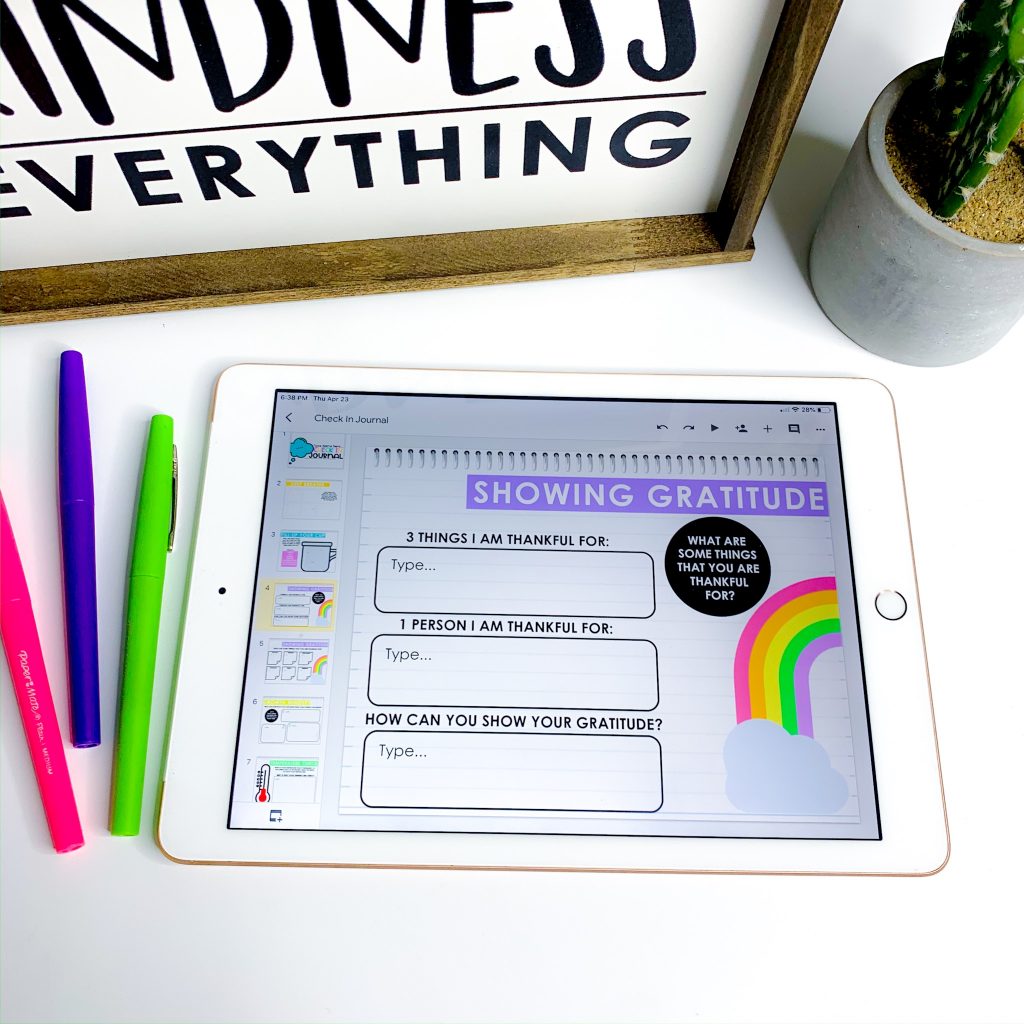 Here are some ways to include Check-in Journals in your morning routine:
Discuss a topic from the journal in the morning meeting & assign students that slide in their journal the next day
Make check-in journals part of your morning routine as students arrive
Use check-in responses to inform your morning meeting topics
Gather ideas on what your students are feeling & address with a read aloud in your morning meeting
Students can fill out a "Today I Feel" slide at the beginning of the day & at the end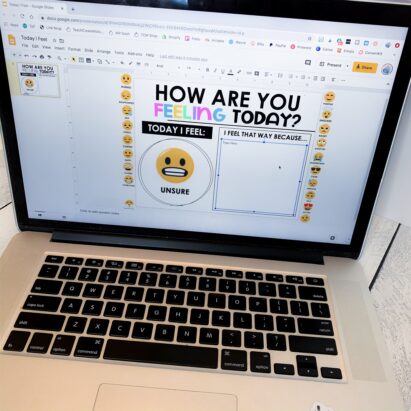 FREE!
Today I Feel Poster & Slide
Sign up below to get the FREE check in digital slide and poster straight to your inbox! The slide is perfect for a digital feelings check in and the poster works great on your whiteboard or in a calm down area!
Classroom Management
Slides with Timers
Slides with timers are the perfect tool to get students back into the swing of things! I have used these for years, even before digital teaching, and they are a must-have in the classroom. Slides with timers help manage your entire day and keep everything on schedule with clear expectations. The biggest perk is that they help students with time management and organization.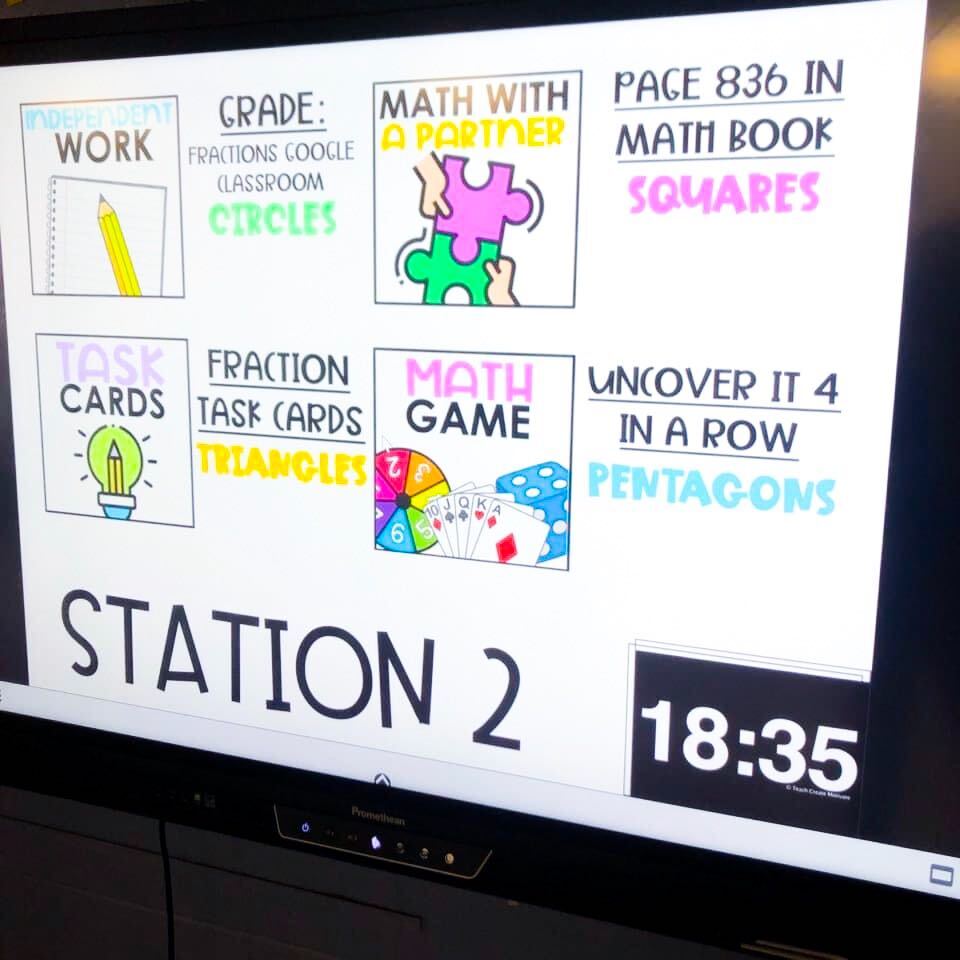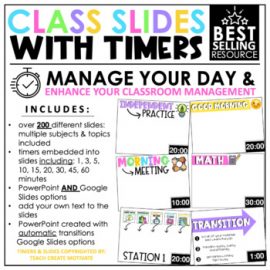 Class Slides with Timers
Using timers in my classroom has always been one of my favorite ways to manage classroom time and my student's engagement while working. These editable slides have built-in timers to fit your needs in your classroom! Help yourself stay on track with teaching and help your students learn time management and take ownership of their learning. This resource is packed full of slides to help you manage your entire day!
Classroom Management Games
Save some time on prep and project the digital version of the classroom management games! Your class will get so excited when it is time to earn a piece of the game. I love to get my students involved in the fun by selecting someone to move the bingo or connect piece. It is a great job for a VIP!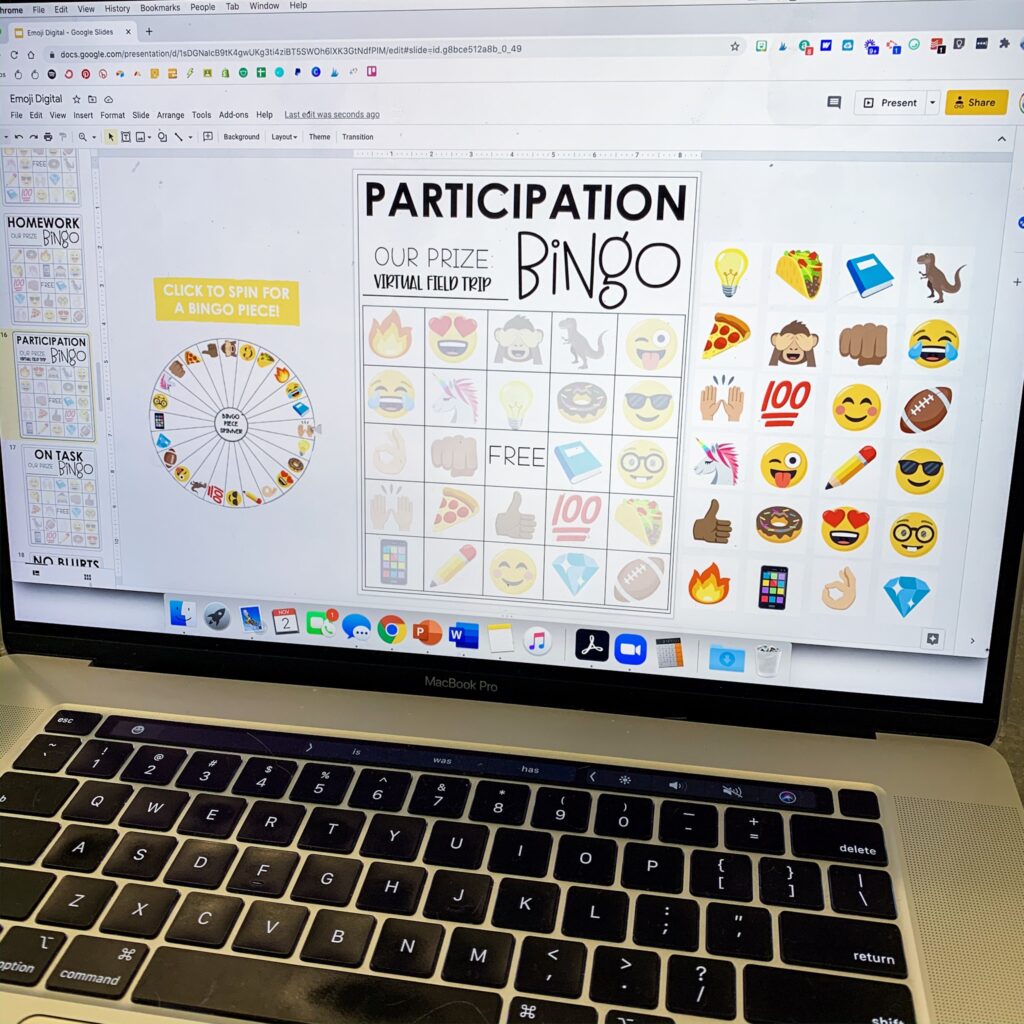 Stations
If you have 1:1 devices or even just some devices, assign things to students in stations. Have them complete the stations throughout the week so they have time or can share laptops/iPads. Assigning work digitally saves so much time and keeps students engaged. Not only does it save you prep time, but it also is one way students can collaborate.
Ideas of stations to assign digitally:
An easy way to have students work on digital graphic organizers or digital reading response slides in stations is to assign them a slide with the skill you are reviewing. Students can have the week to work on them! Assign on Monday, and students can finish by Friday.
Small Groups/Partners
Small groups and partnerships have never been easier! Have students share a device to work together on digital activities like graphic organizers or have students work together on one project but different devices. They can work on different sections of the project at the same time. Digital research projects are great for this! Students will practice their tech and communication skills!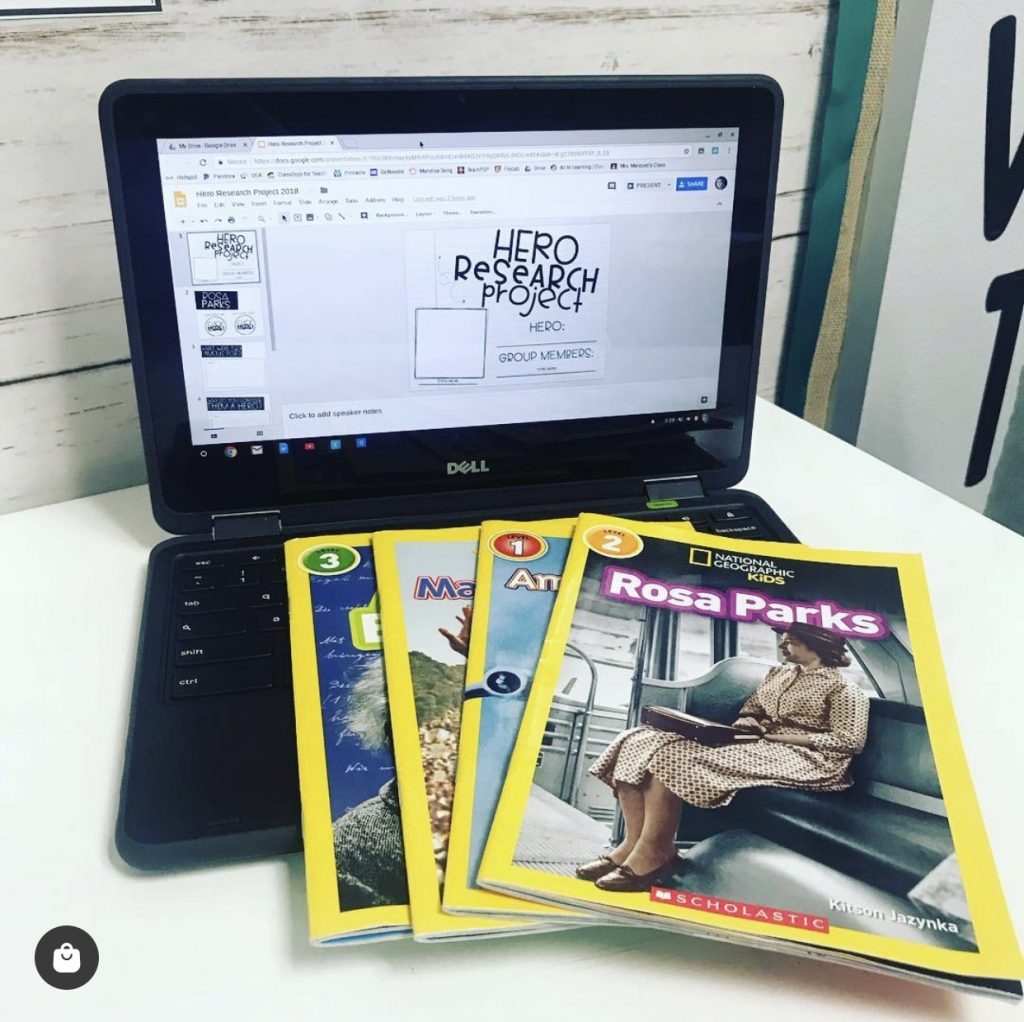 Other Ideas
Use your virtual meet the teacher slideshow to present in person at the back-to-school night-it's already set up from last year. Just tweak and edit, and you're ready to go!
If you assign homework, assign digital homework-no papers or losing assignments!
You and your students are experts on digital resources! All of that expertise doesn't have to end with the virtual experience; put it to use every year! Save time on printing and prep work and engage your students with all things digital.
Pin the image below to save this post for later!