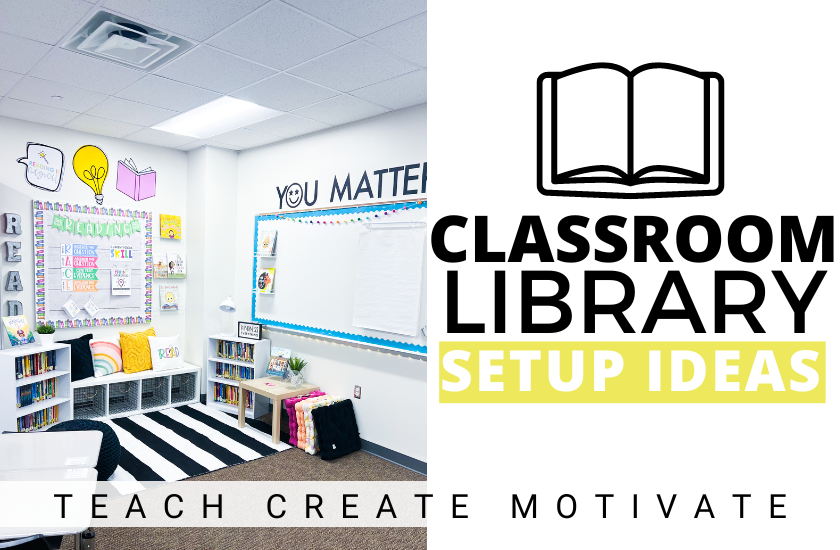 Classroom libraries are such an important part of classroooms. But lets be honest, sometimes they get a little messy and can use a few new ideas to freshen up! Creating an organized and bright classroom library is one way to make the space inviting.
MAKE YOUR CLASSROOM LIBRARY INVITING
A cute but functional library doesn't have to be hard to achieve. A classroom library is often a main hub of student activity. That is why it is important to make the area welcoming and inviting for students (and you!) Making the space appealing so students want to use the space can be as easy as adding a few pillows and flexible seating options. Who doesn't love curling up with a good book on a comfy pillow? A cozy library is one small step that can have a big impact on students!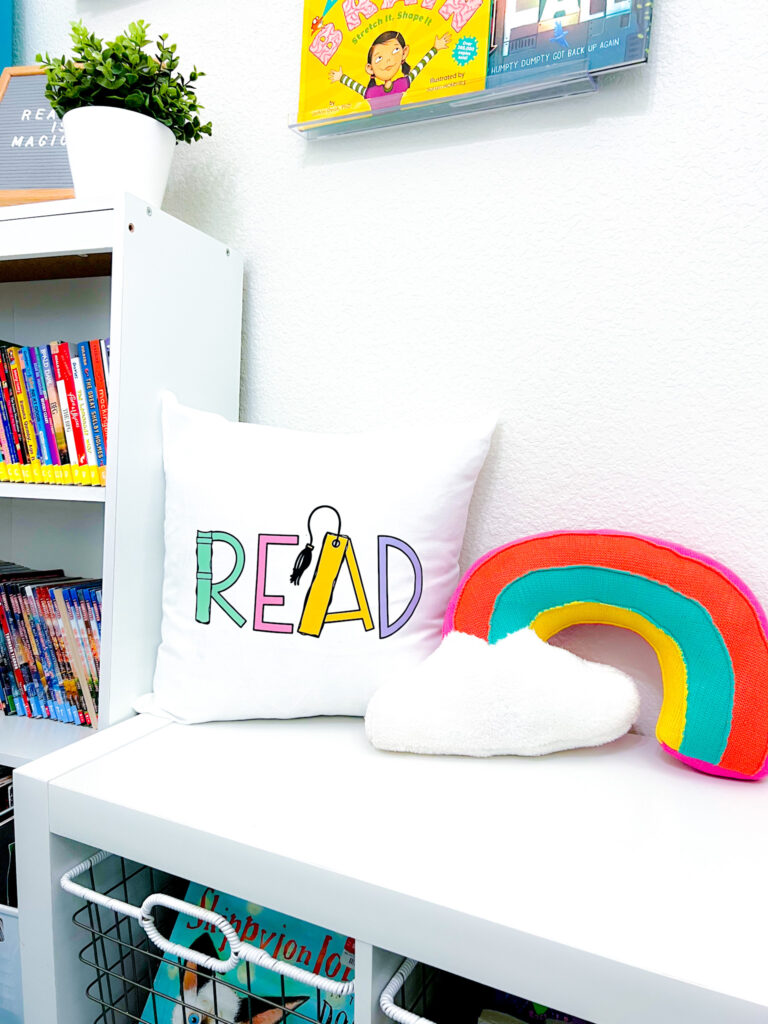 BULLETIN BOARD – CUTE BUT FUNCTIONAL
Classroom library setup is important! Using bulletin board space (or creating a "bulletin board" space in your library) can give your classroom a space that is immersive in reading.
A few beautiful AND functional ideas to make the perfect classroom library…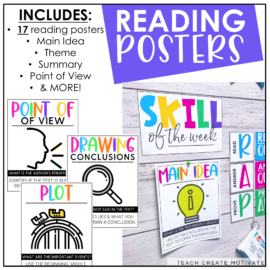 Reading Skills Posters
These simple and bright posters are perfect for showcasing your skill of the week or a reading bulletin board! Each poster includes a question stem, a coordinating image, and information about the skill.
A reading themed bulletin board creates a space that is skill driven but in a welcoming and inviting way.
DISPLAY BOOKS IN A FUN WAY
The goal of a classroom library is to keep students interested in books. One fun way to display books is acrylic shelves.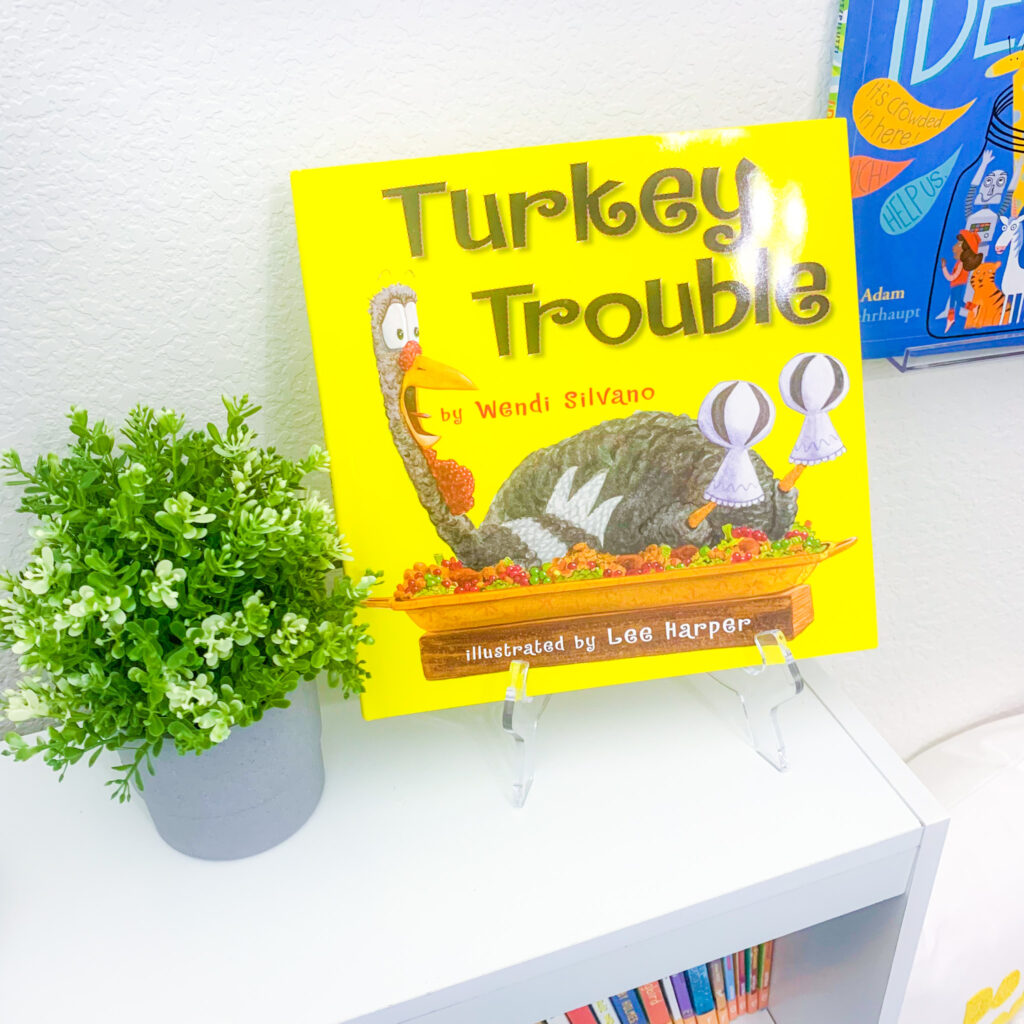 They are cute, functional AND fairly inexpensive. Putting a read aloud on display keeps the focus on the book. It will be flying off the shelf! The shelves are also great for displaying seasonal books. Quick and easy to swap them out! Another way to use the acrylic shelves is books that are the focus for an author study, genre or another topic. Books on display always seem to be the first to get read!
FREEBIE READ ALOUD LABELS!
A classroom library offers so many benefits for students. It is a place so many lessons are learned. Teachers also deserve their own organized "library" system. Finding a system that works for you AND is easy to maintain is the key to success. If you're like me, you love labels! Using these (free!) book bin labels can help you keep your classroom books organized and make finding them so much easier. The book bin labels include…
Favorite
Picture Book
Growth Mindset
And MORE!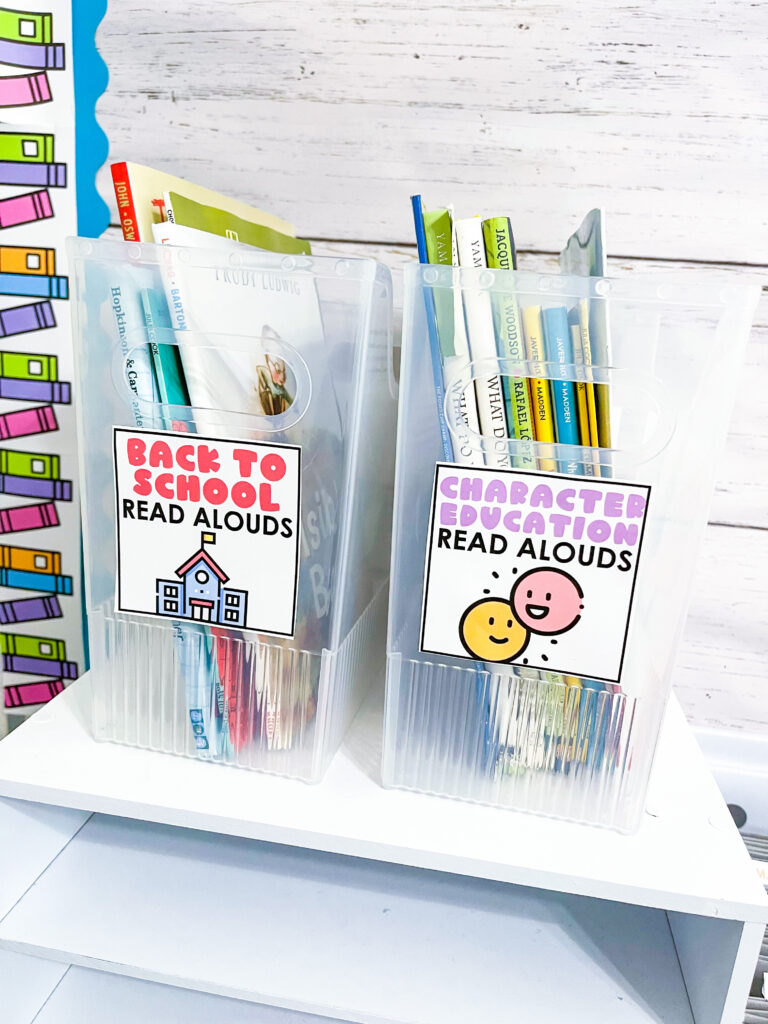 Fill out the info below to get the freebie!
Pin this image to come back later and read the blog!