Hey friends!
I am so excited to share this new book with you! The Little Linebacker by Steven Tulloch and Maria Dismondy is such an adorable book of determination! It has a great message of never giving up on your dreams and goals, even when things set you back or you fail!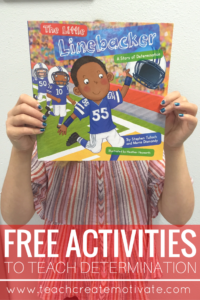 This is something I always want my kids to remember, both in their academics and in life! One of my biggest things I always say is that I am not just a teacher of content! I teach EVERYTHING! We all want our students to succeed and stick with their dreams!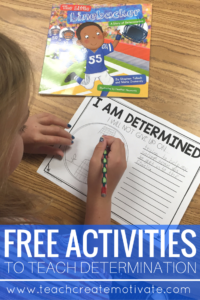 I am using this sheet with my students after reading this book to them. It makes a great end of the year reflection activity! You can grab it HERE for free!
Also, don't forget t0 see it online here!
Grab your book for your class! I also love love her books Spaghetti in a Hot Dog Bun, Chocolate Milk, Por Favor, and The Potato Chimp Champ. Check them out! 🙂
Follow my reading board on Pinterest for more books and activities I love!!