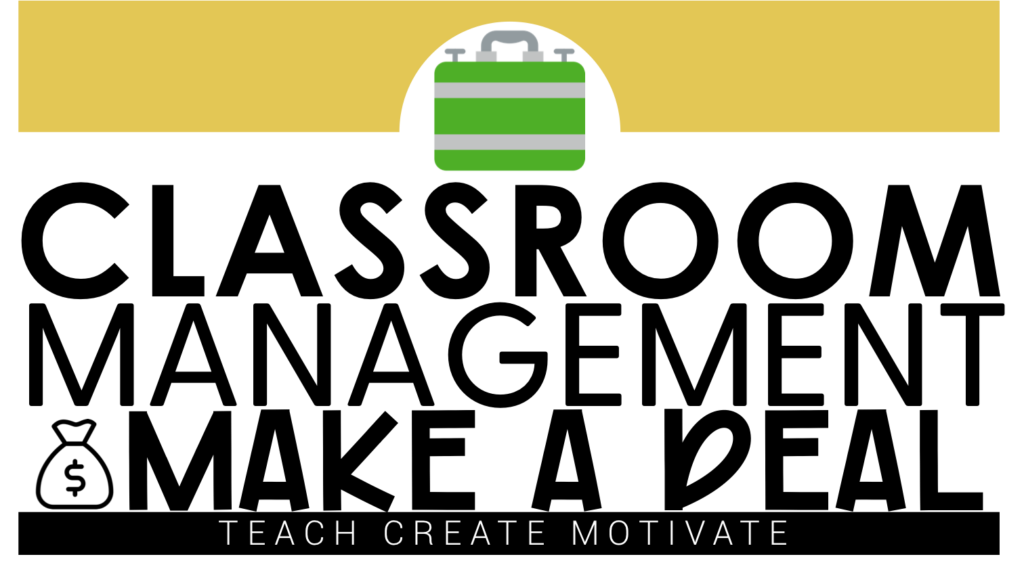 Are you struggling with classroom management? Or maybe you are just wanting something new and engaging to change things up! I'm so excited to share with you this newest classroom management game! If you know me, you know how much I love classroom management and getting students engaged and excited about classroom management.
This classroom management is a triple threat because not only is this a great classroom management tool that will target specific expectations, but it also hits on money and math skills! There is a ton of excitement when you keep the cases and prizes hidden as students work to uncover money amounts!
How to play:
Once you have everything prepped (steps below!), you will start with the closed cases on the game board. You want it to be an exciting factor of opening a case and revealing the amount. This keeps your students on their toes! When your students are showing the expectation you are working on, you can choose a case to open. You do not have to open in order! Once you uncover the money amount under the case number, fill up the money meter to that amount and then write the total in the "Money in the Bank" card (As you open more cases, you work on adding and total money.) Once they earn the amount on the prize case, your students can open your prize case and reveal the prize. Here's a fun twist: you can have two different cases, a lower and higher amount and when you have reached the prize, your students could choose to continue playing for the higher case amount.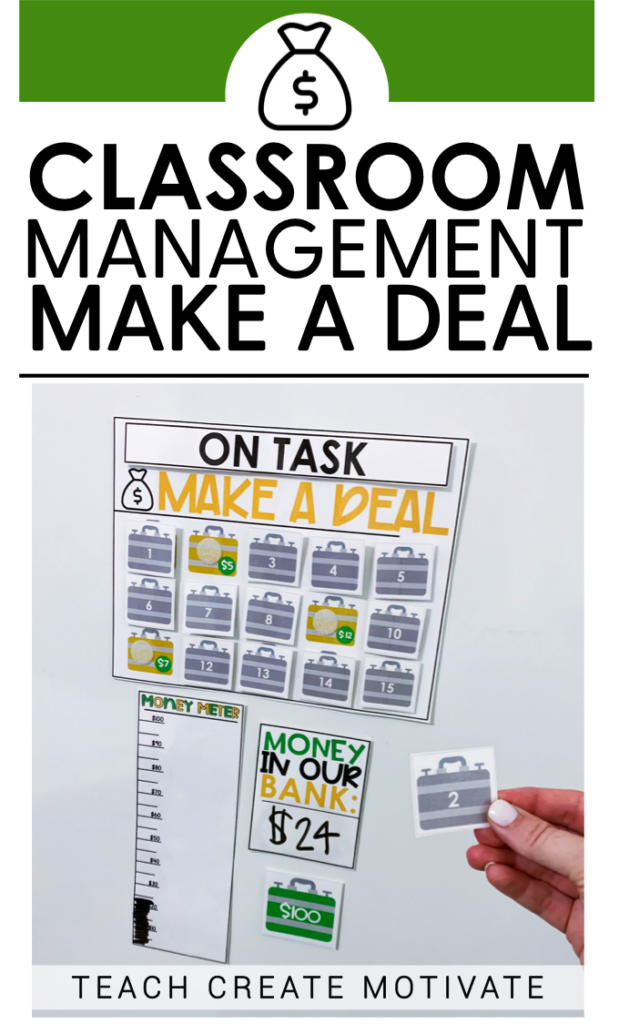 How to prep Make A Deal:
Decide on what expectation you and your students want to work on (I love having a classroom discussion on what my students THINK we can improve on! Again, creates student buy in!)
Print board, cases, prizes, expectations, money meter/bank cards, and laminate, and add velcro/magnets. This ensures you can use all the pieces AGAIN AND AGAIN! Prep once and you are good to go!
Each board shows the total amount of all the cases when opened, so you can know what value cases to choose to work up towards. EXAMPLE: If a board's total value is $90, you can choose a prize case anywhere up to $90. You don't have to have students open all the cases to earn the prize. This gives you a lot of flexibility and choice with this classroom management game!
Display on whiteboard or anywhere around your classroom!
There are total of 60 boards for both velcro and magnet options, 16 expectation cards, various money meters PLUS editable options so that you can customize to fit your classroom needs!
FAQ about Make a Deal:
Q: Should certain prizes be worth "more" than others?
A: Yes, you can make them different based on the "level" of the prize.

Q: How would you decide who gets to pick which case to open?
A: You can open them yourself, pick a random random student, or let them vote. There's no one way to do this!
Q: If I teach a younger grade, can I edit the amounts to make it more age appropriate?
A: Yes! There are editable boards, prize cases, money meters, expectations and prizes!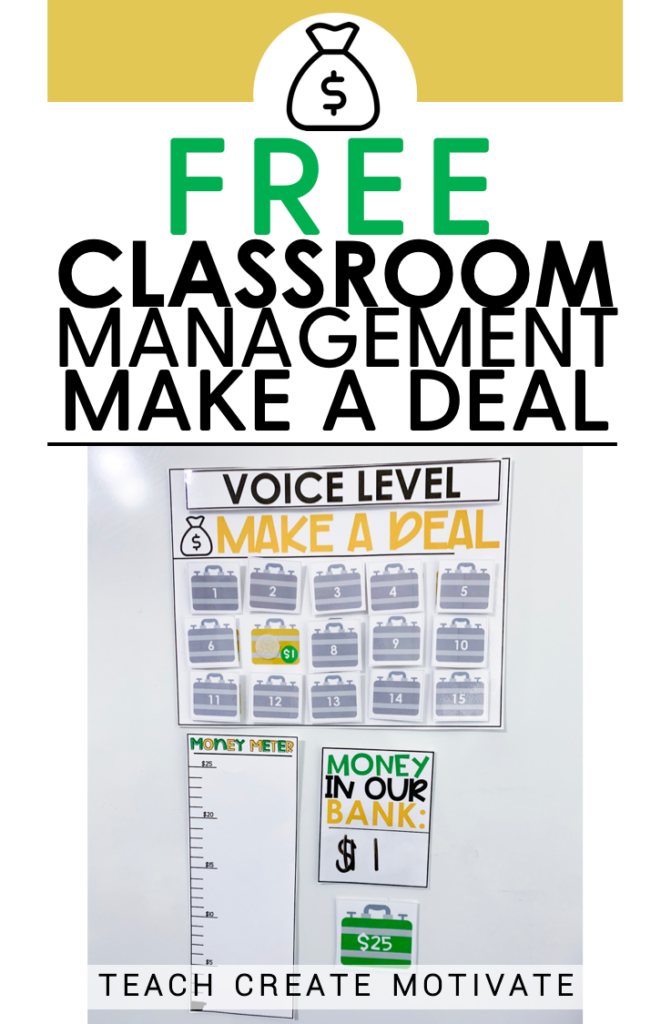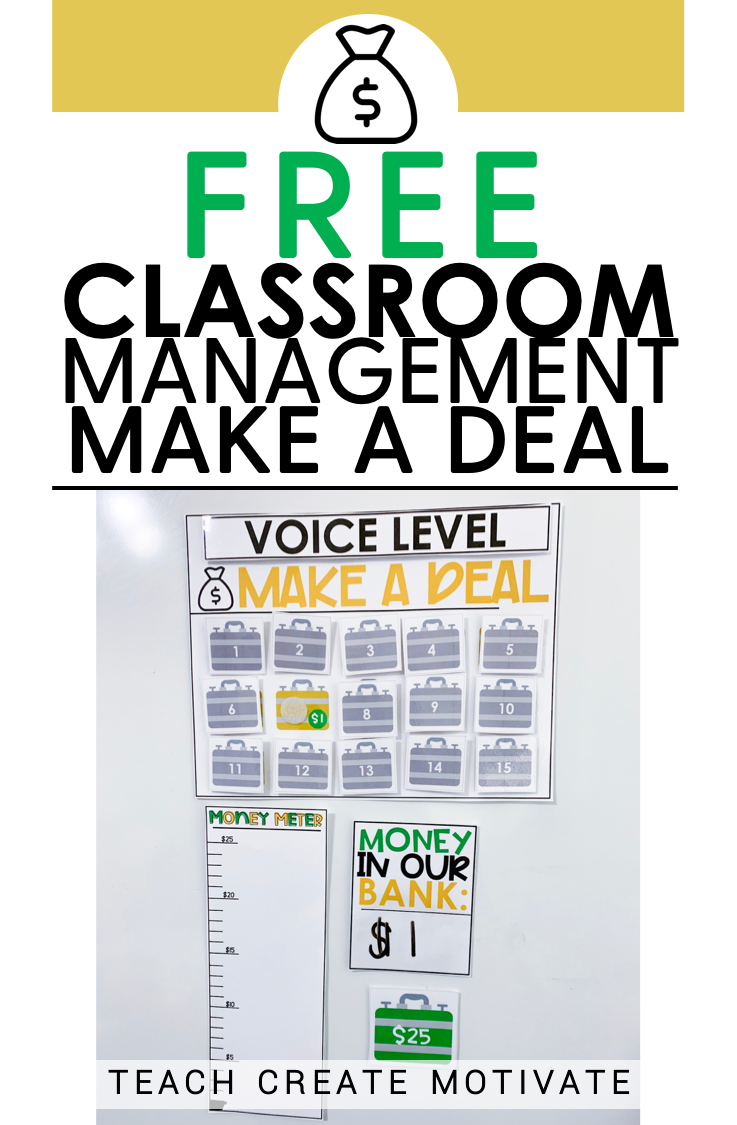 Grab the Make a Deal Classroom Management Game right here! You can also snag "Voice Level" Make a Deal FREE by signing up below!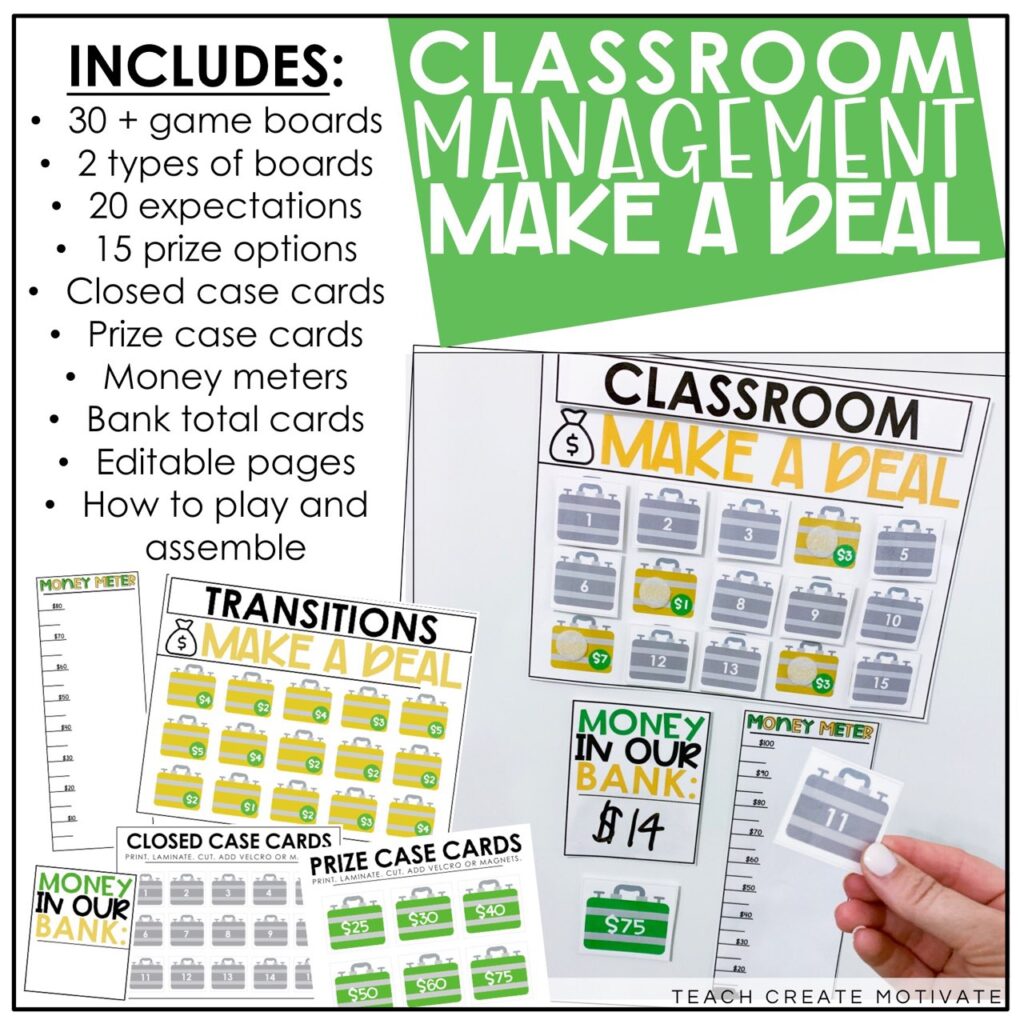 You can check out my entire classroom management games bundles below and more about how to use my other classroom management games on this post!
Classroom Management Bingo
Classroom Connect
Tic-Tac-Toe
Classroom Management Games Bundle