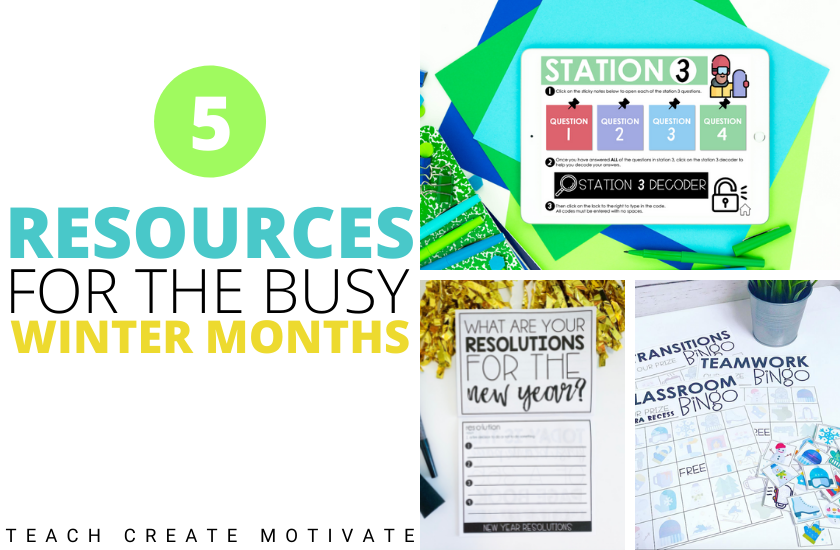 Winter is full of fun holidays and long breaks that bring swirling excitement to the room! This can mean student engagement and classroom management may be a little off. And that's okay, we're ALL there!
Here are some of my favorite winter resources to keep students engaged and focused during this busy time and help keep your classroom management top-notch!
1. New Year's Activity Bundle
Getting back into the swing of things after a long break can be tough. Try these fun New Year's activities the first week back after the holiday break!
Discuss resolutions and goal setting during morning meeting and reflect on the previous year together. Have students share things they thought went well in class and things they want to change in the year's second half.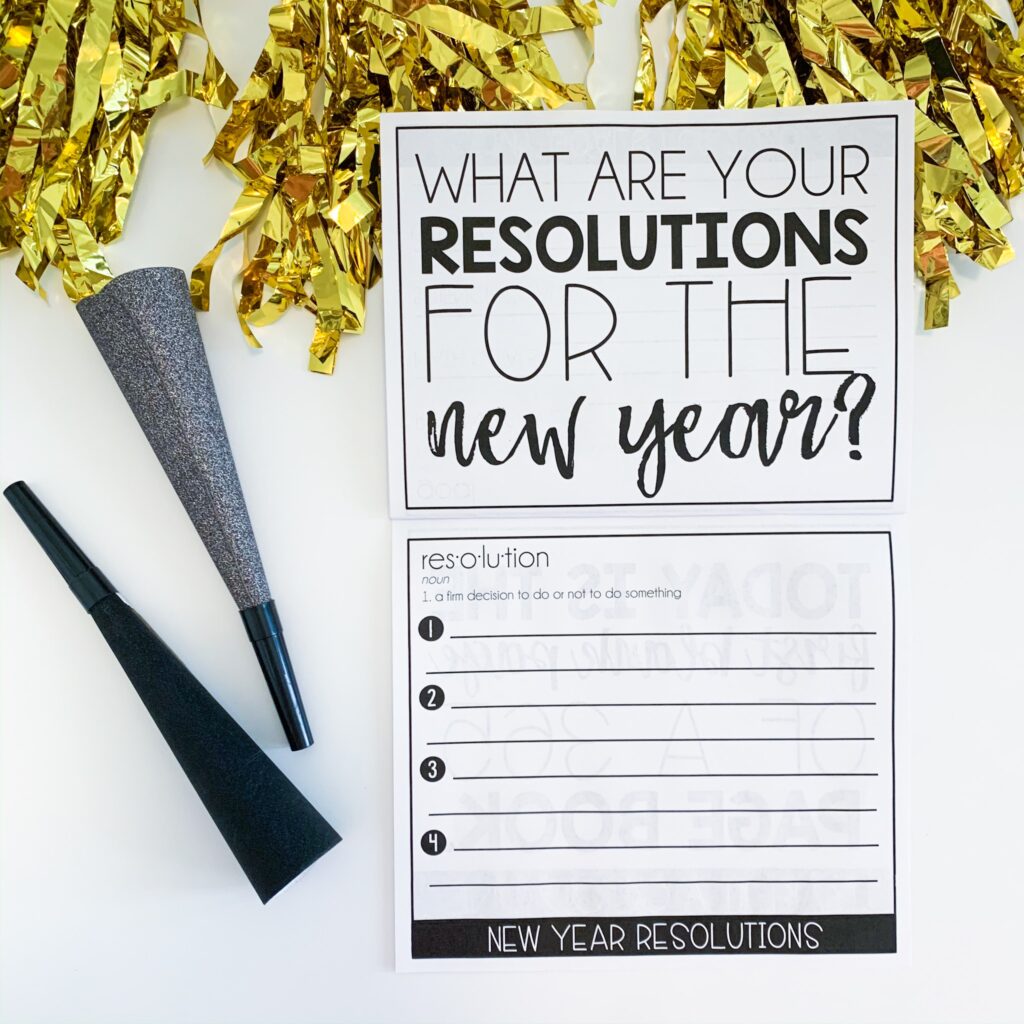 Assign the New Year Activities for morning work the first week back after having New Year's discussions. Students can set whole group and personal goals in the activity pages and flipbook.
Writing in the activity pages and flipbook make a good transitional activity between the excitement of the holidays and getting back to business at school.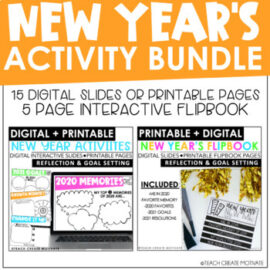 New Year's Activity Bundle
This bundle includes printable & digital New Year Activities and Flipbook! Have your students reflect on the previous year and set goals for the new year with this READY TO USE resource.
2. Winter Selfie Writing
Your students will love these themed seasonal writing slides! These selfie writing pages can be used in print or digital writing. Include this activity in many parts of your day!
stations
morning work
fast finisher option
writing warm-up
typing practice
The finished product would make a great winter bulletin board/hallway display!
3. Winter Bingo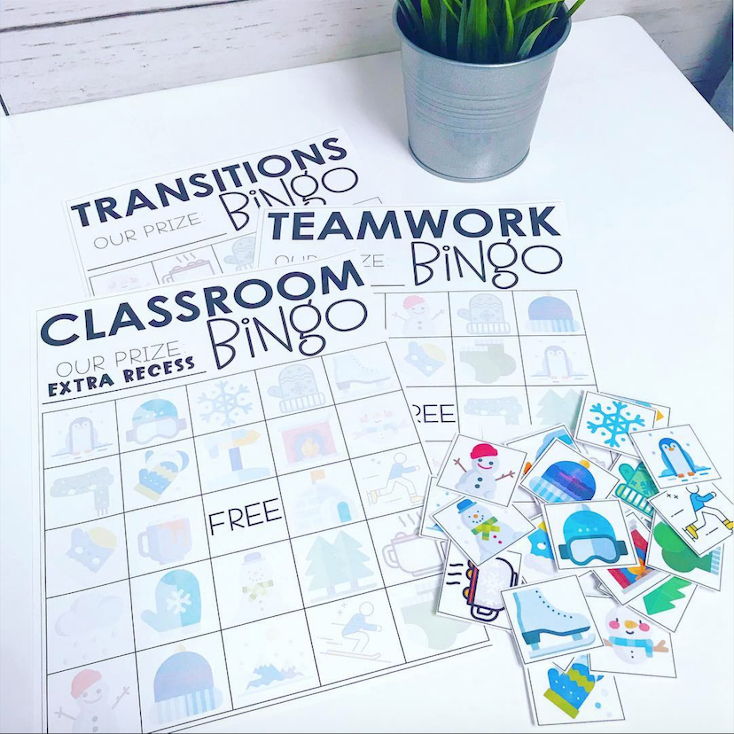 We all know this time of year can be a bit challenging in the classroom management department. Or maybe you have your classroom management down and just need to polish a certain expectation?
Classroom Management Bingo is the perfect winter resource to use when excitement is high, and behaviors may need a little TLC. The trick is to implement it right away and be consistent!
Pick a prize together and discuss what behaviors you WANT to see. When students exhibit these behaviors, they get to pick a bingo piece. Once the whole class gets a bingo, they get the prize. Student buy-in will be at an all-time high!
4. Class Slides
If you haven't used class slides with timers already, after the holiday break is the time to start! Class slides can help you organize your whole day, keep students on task, and provide clear expectations.
I like to use class slides by having directions on the board to start the day. Then, when students walk into the room, they know exactly what they need to do and how much time they have to do it. Spending time repeating directions again and again as students trickle in is sooo last year.
Enhance your classroom management with clear expectations, directions, and time management in all other parts of your day too!
stations/centers
transitions
independent reading
indoor recess
writing
math
science
social studies
Let class slides manage your day for you in all of these areas and more! Your classroom will be full of independent learners and essentially run itself after establishing this routine.
5. Winter Themed Escape Room
Looking for a way to engage your students? Escape The Mountain is just what you need! It's a winter-themed escape room template meaning you can add ANY content. This is perfect for:
test review
stations/centers
math
reading
science
social studies
enrichment
unit review
After you add your own questions and answers, the escape room is completely ready to go! Print it out and use it as task cards or assign it digitally on your learning platform. This would make a great collaborative activity or independent work and will keep your students engaged and busy!
Pin the image below to revisit this post later!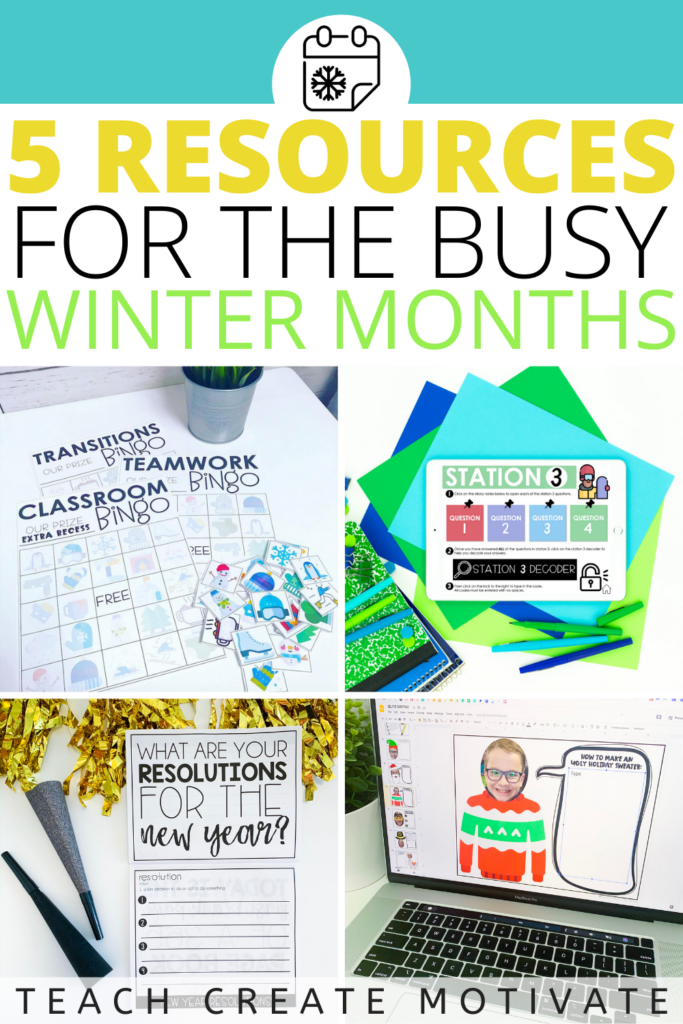 CYBER SALE
The TpT Cyber Sale is happening over in my shop! Get all of these must-have winter resources and more for 25% off!
Use code CYBER21 at checkout to take advantage of this deal now through Tuesday, November 30!