The few weeks between breaks can be such a tricky time. Of course, you don't want to start a new unit and leave it in the middle, but you also need to keep your students engaged and use your instruction time wisely!
Collaborative projects don't always fit into our day-to-day routine, but they are great for times like these! They keep students engaged and focused while making the most of instruction time through review, enrichment, or an extension of learning.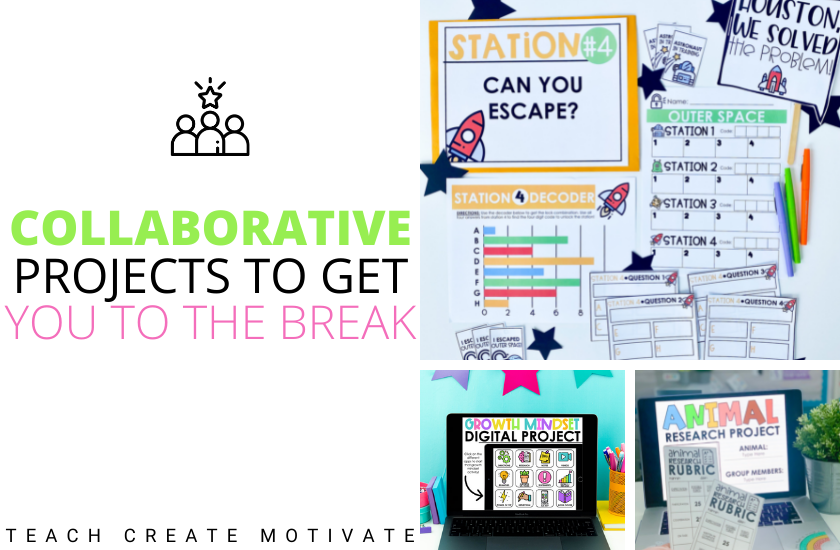 Here are 7+ collaborative projects to get you to the break. All of these projects are digital, so you can easily assign and go!
Social Emotional Learning Project
Growth Mindset Digital Project
Now that we are deep into the school year, you may have explored growth mindset with your students during morning meeting through read alouds and other activities. However, the Growth Mindset Digital Project really allows students to research and reflect on growth mindset and go even deeper.
Linked in this project are:
Introduction to growth mindset videos
Growth mindset songs
Growth mindset TEDx Talks
Articles about growth mindset and people who have a growth mindset
Interactive activities
Student reflection responses
Students can work on this project individually or with a partner. It is available on Google Slides, so it is easy for students to collaborate!
Research Projects
Research projects are great extension, review, or enrichment activities for this time between breaks! They are the perfect way to reflect on what your class has learned this year while still having fun. Here are four research project ideas to use with your class:
Animal
Weather and Climate
Environment
Hero
All of these research projects can be differentiated and are editable to fit your needs. I love using research projects as collaborative projects and seeing students grow together. It's such an easy way to build classroom community!
Animal Research Project
If you recently wrapped up an information writing unit, the Animal Research Project is the perfect way for students to apply their knowledge. First, students pick 1 of 25 animals to complete research on. Then they complete slides on their chosen animal.
They'll research things like:
Appearance
Habitat
Diet
Adaptations
Life Cycle
Interesting Facts
The best part is an article and video are already linked for each animal, so once you pick the slides you want your students to complete, the project is ready to go!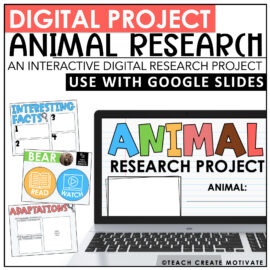 Animal Research Project
There are 25 animal research options with links & 65 research templates! Rubrics are provided to help you assess (editable ones provided, too!)
Digital Weather and Climate Research Project
This Weather and Climate Research Project is the perfect extension activity to a weather or meteorology unit. Students will research the weather and climate of a vacation location!
Pair students up to research one of the 20 vacation locations. Present all the locations to your class first and have students tell you their top 3 location picks and group students that way. It's an easy way to randomize groups and still have a little say over who is with who.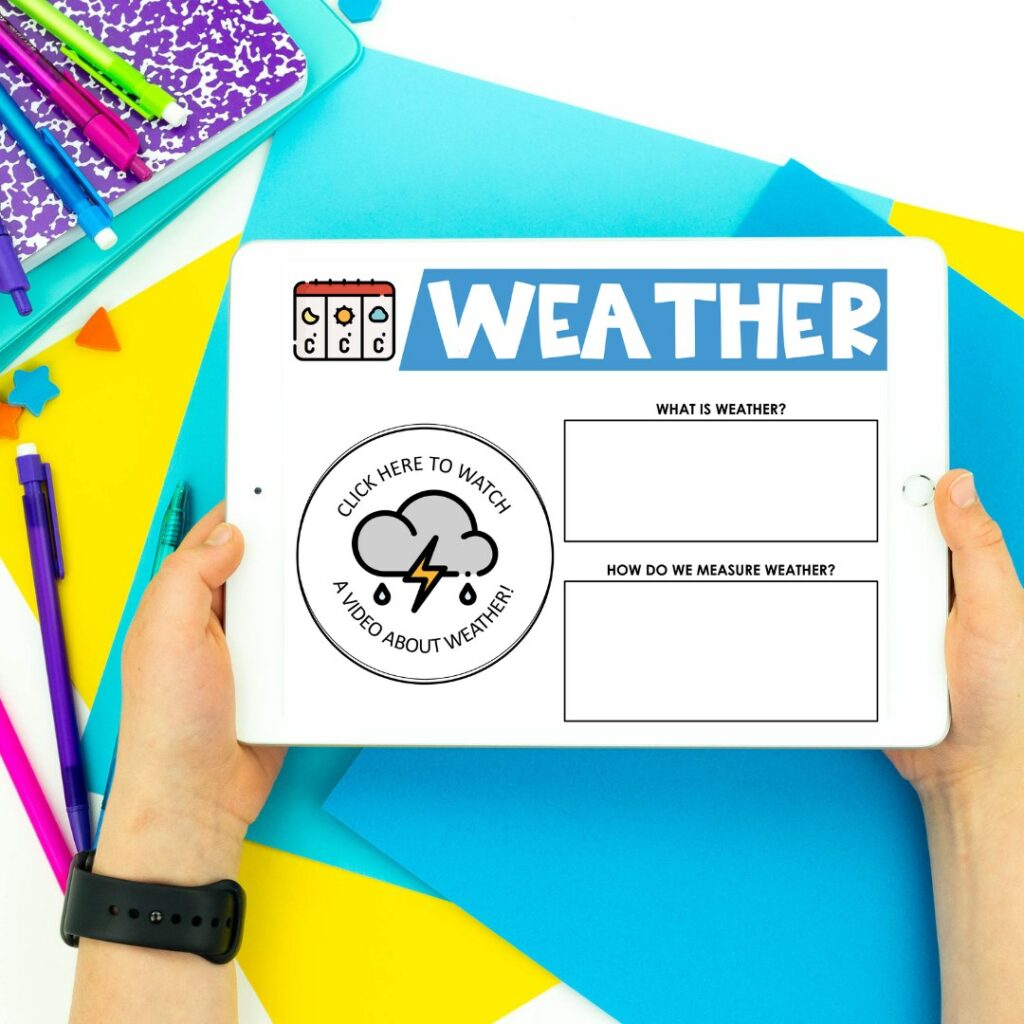 Environment Research Project
Listen to your students apply new vocabulary when discussing how organisms interact with their environments in the Environment Research Project.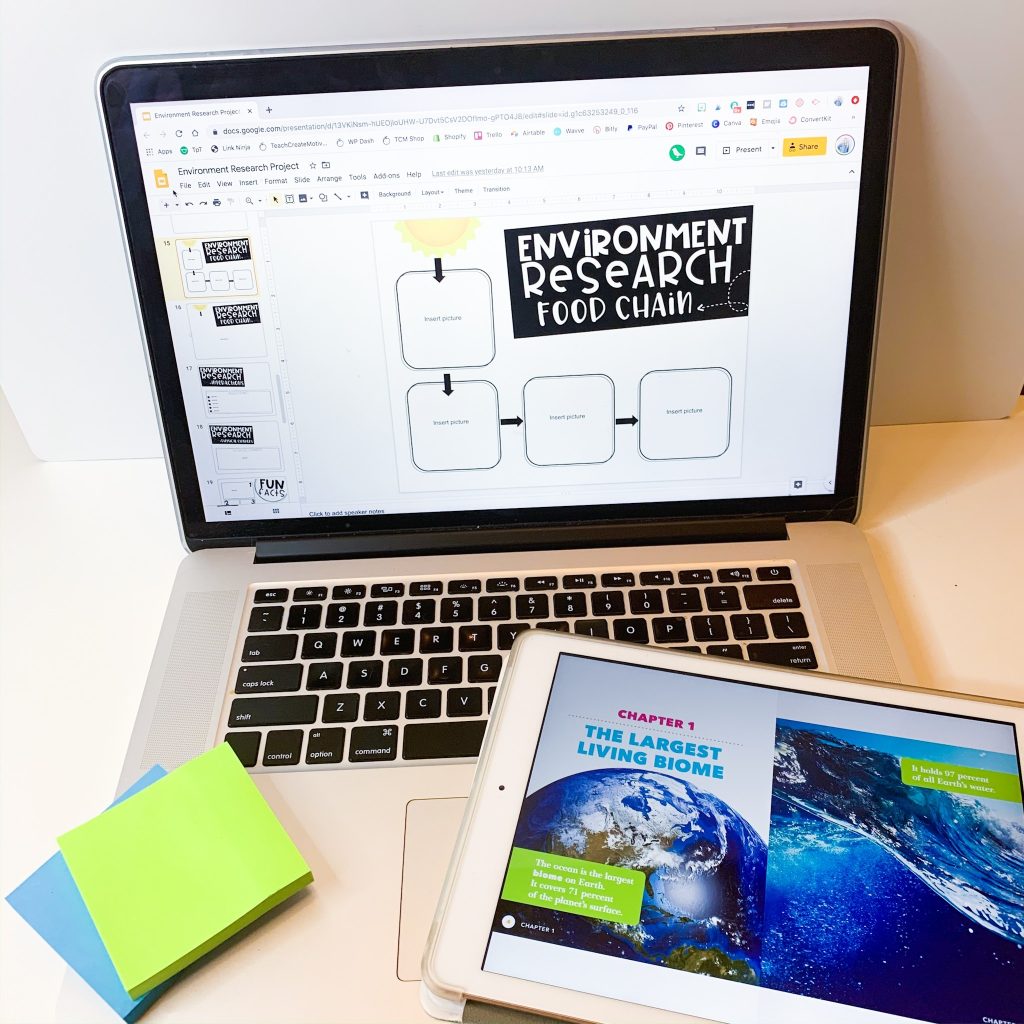 This project is printable or digital and can be used as a review or extension activity. Students will research different environments and apply vocabulary learned earlier in the year and/or in this project.
Hero Research Project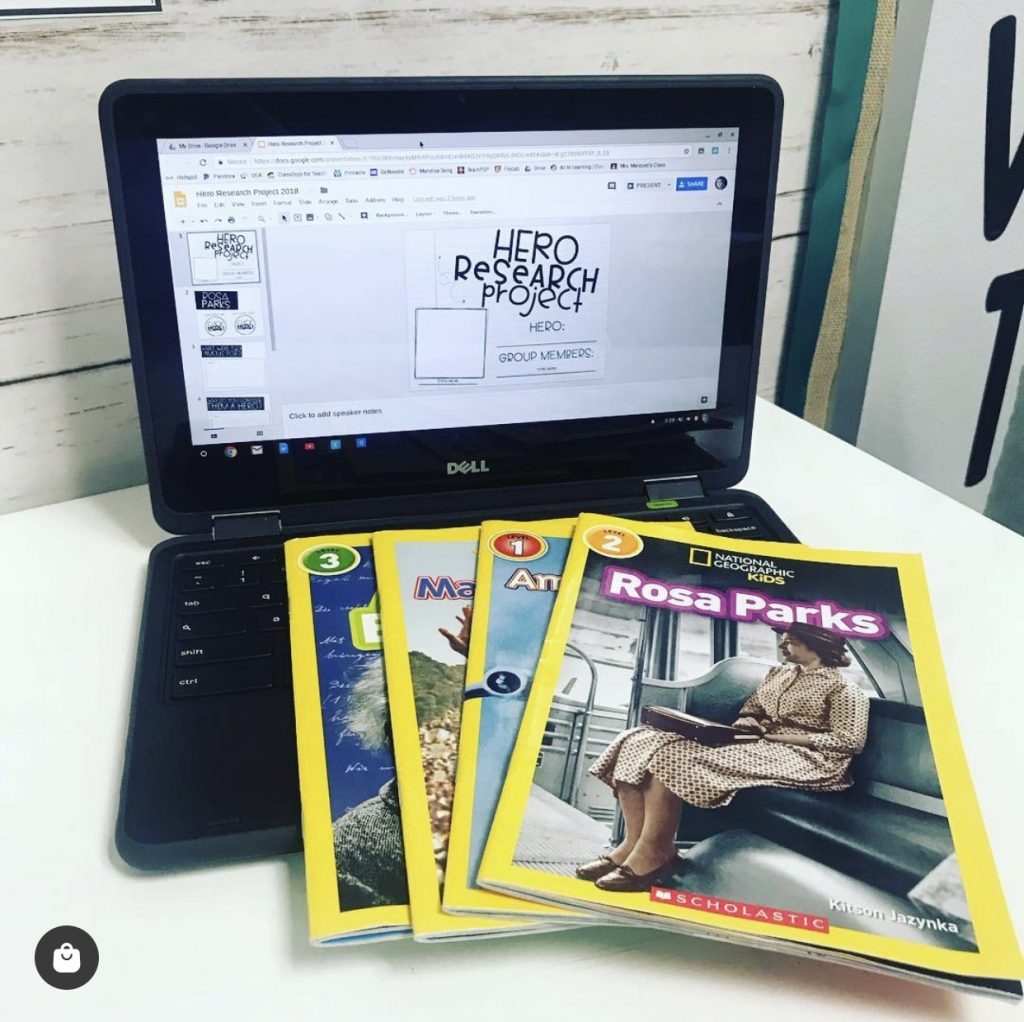 The Hero/Important Person Research Project can be used to extend a biography unit, a social studies unit, or both.
Like the other research projects, students pick a hero/important person and complete slides on that person. A video and article are already linked so students can learn more about their person.
Escape Rooms
Escape rooms are another great way to keep student engagement high during this time of year. Students have so much fun answering questions and using the decoders to unlock each station. It's a great way to mix up the day-to-day routine.
You can use them as a digital escape room or a printable escape room to use within your classroom!
Use the printable versions as task cards to get your students up and moving! The digital version is on Google Slides so it is super easy to collaborate.
Escape Room Templates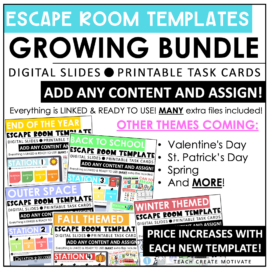 Escape Room Templates
This is a GROWING bundle of the escape room templates! There is currently the END OF THE YEAR , BACK TO SHOOL, FALL, WINTER, and OUTER SPACE themes with more to be added. All templates are printable and digital.
Escape room templates are the perfect way to add some fun to the classroom. Simply use the editable files to add your own questions, correct answers, wrong answers, etc., for your students to work on and review.
Reading Escape Rooms
Review essential reading skills with the complete ready-to-use reading escape room set! Here are the skills that are included:
Cause and Effect
Main Idea and Details
Inferencing
Theme
All the skills above are included in bundles specific to grade levels!
Grab the 2-3 Reading Escape Room Bundle HERE
Grab the 4-5 Reading Escape Room Bundle HERE
PRESENTATION DAY
If you decide to do the research or growth mindset projects, hold a presentation day to showcase all of your students' hard work! Give students time to practice as they finish their projects.
Model how to present with a group and give pointers like presenting every other slide so everyone gets a chance to share.
Another option for presenting is using Flipgrid! Students can record their presentations on Flipgrid and share them with the class that way. This is great for shy students who may not feel super comfortable presenting in front of the class. This allows them to present and share their ideas in movie form. Play the Flipgrids as part of the presentation day!
Pin the image below to revisit this post later!