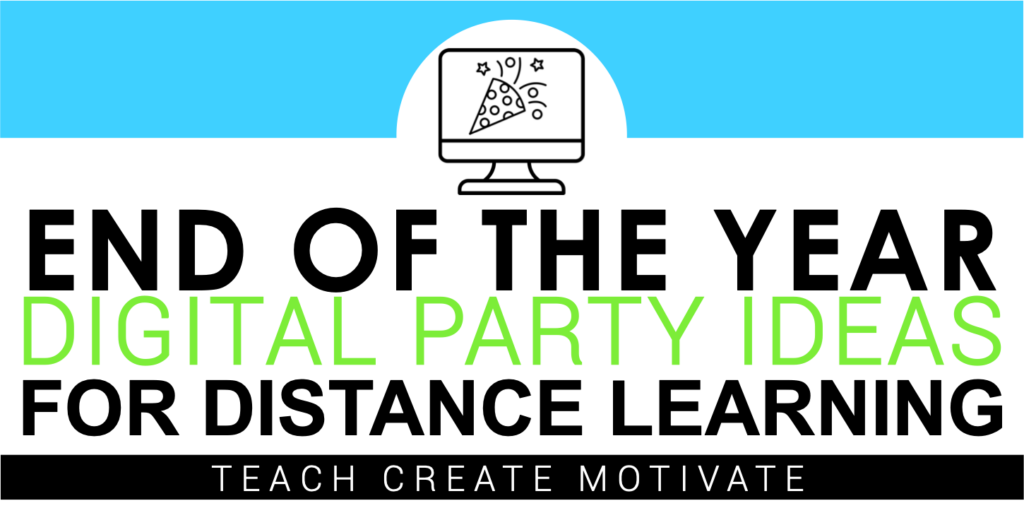 Although the end of this year might look different than expected, the festivities must go on! The following ideas will help you plan a memorable virtual celebration for your students.
1. Use Zoom or Google Meet
Your tried-and-true meeting platform is the perfect place to host your end- of-the-year party! After scheduling it, send out an invite to your class. You can even add a fun virtual background to display during your class celebration!
2. Make it themed
Give your class a list of party themes and have them vote on their favorite!
Here are some theme ideas:
Pajamas
80's Flashback
Tie Dye
Crazy Hair
Sports Attire
Mismatched Clothing
Disco Dance
3. Host a virtual awards ceremony
Roll out the [virtual] red carpet for your class while recognizing your students' distinct personalities! Play graduation music and have students attend in formalwear. You can announce your student awards live by sharing your computer screen.
Once the meeting is over, email your students their digital certificates. You can also print and mail them as a special keepsake.
4. Throw a dance party
End the year on a high note and dance it out! Take music requests as the DJ and create fun memories with your class. You can even have your students participate in a virtual dance-off!
5. Coordinate a talent show
Allow your students' unique abilities to shine!
Give your students a few days to prepare and practice for the talent show. Once it begins, set a timer for 1-2 minutes per student . Your class will love cheering each other on as they share their special skills!
6. Attend a virtual field trip
No permission slips required for this field trip! Make the most of this last teaching opportunity by virtually exploring a new place with your students. Making learning fun is always a win-win!
I hope these ideas get you excited about organizing a virtual celebration for your class. Pin this post for later inspiration! Happy planning!