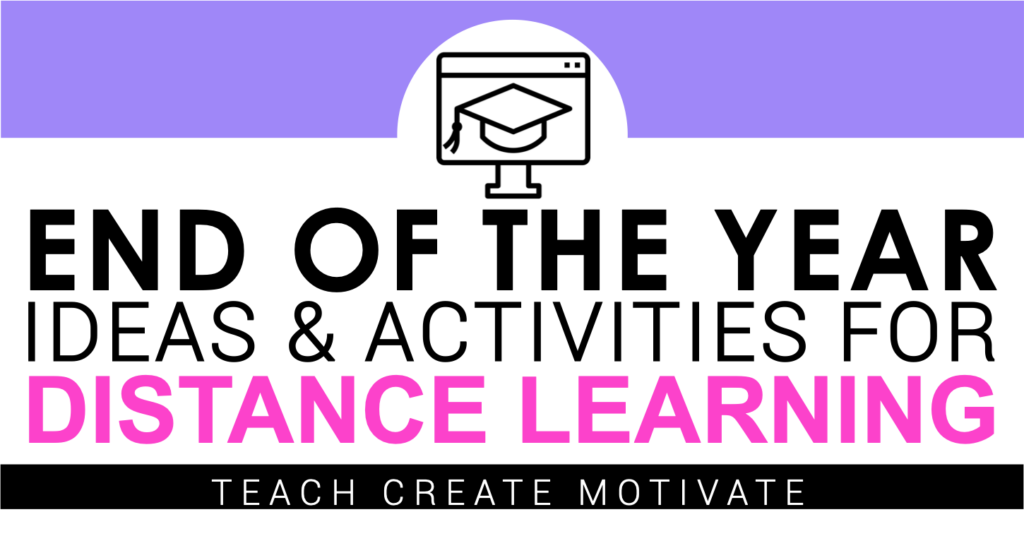 Even though you're not in your classroom right now, there are still many ways to make the most of these final days with your students! These 7 ideas will help you plan your own virtual end-of-the-year activities with your class.
These memory books will keep your students writing as the year winds down.
Assign one page per day or have students work on the entire digital memory book at their own pace. Once completed, you can print them out and mail them directly to each student. You can also email the personal digital link or QR code so your students can access their memory books.
These will serve as treasured mementos of your year together.
Digital selfie writing is another simple way to keep students engaged (and writing!) during your final days together.
Choose from over 100 fun writing prompts! Topics include favorite field trips, why this year was the best, and plans for the summer.
Each page of this Google Slides project includes a themed selfie, making this a certified hit with students! My personal favorite is the "Dear Teacher" writing prompt in which students reflect on their time spent in your class.
Give your students some normalcy by continuing fun traditions like your end-of-the-year awards ceremony!
With over 40 different awards (including a fully editable version), you can celebrate all the unique individuals in your class! You can also add a personal touch to these awards by inserting your personalized Bitmoji.
After sharing your computer screen during your virtual awards ceremony, email each student a copy of their special award! These are a great way to end the year with positivity and laughter.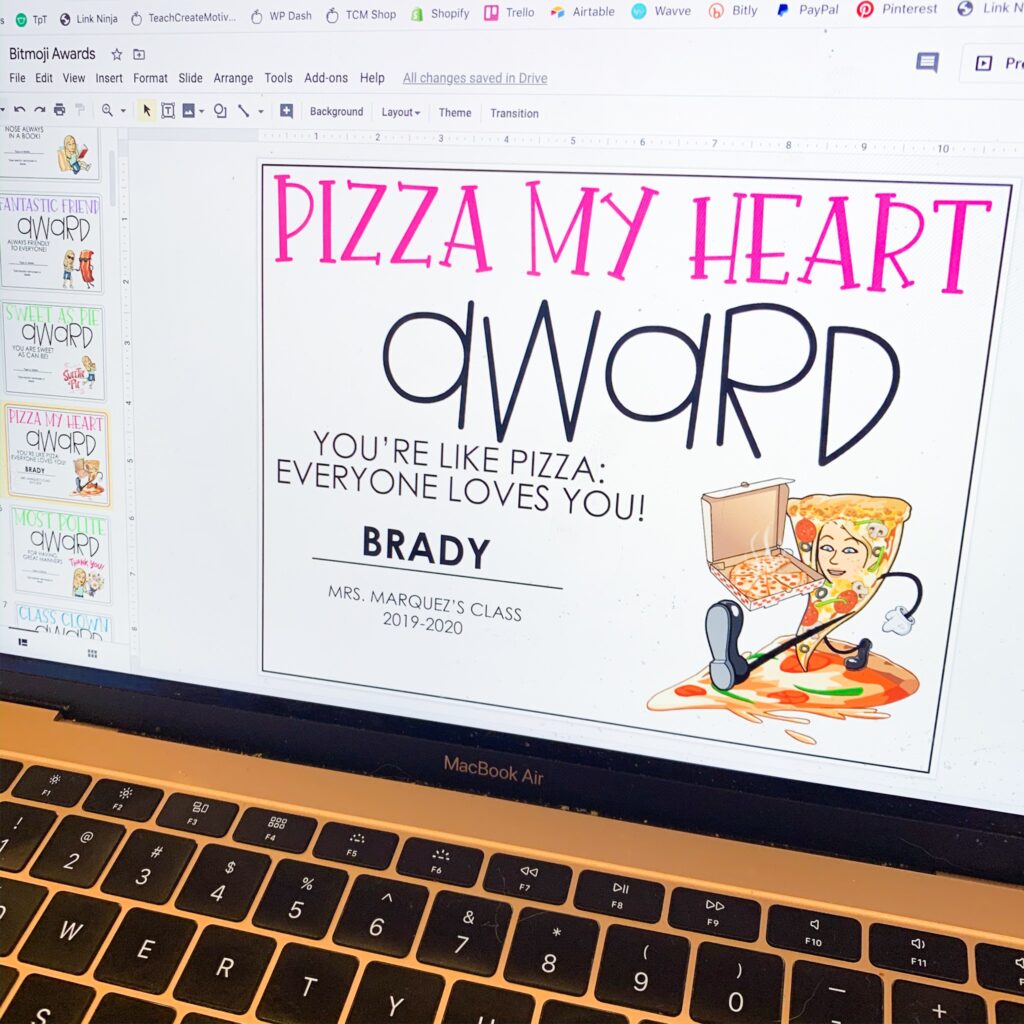 Your students are sure to love this end-of-the-year class gift!
After you've added memorable photos from your year together, share it with your class! You can mail out a copy to each student or digitally share the link with your class.
This personalized keepsake will definitely put a smile on your students' faces!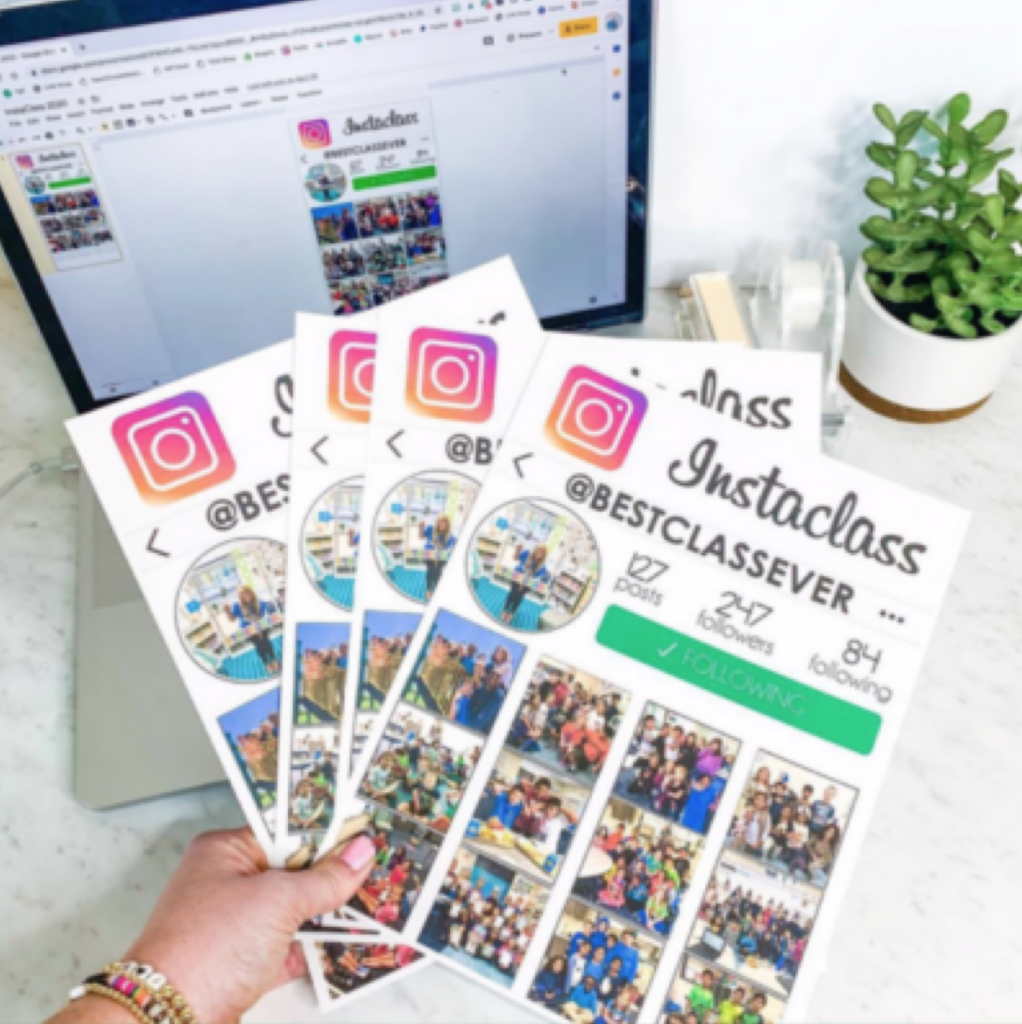 Encourage your students to continue reading this summer with these fun, colorful bookmarks! Your students will love receiving these in the mail, and you'll love how easy they are to prepare!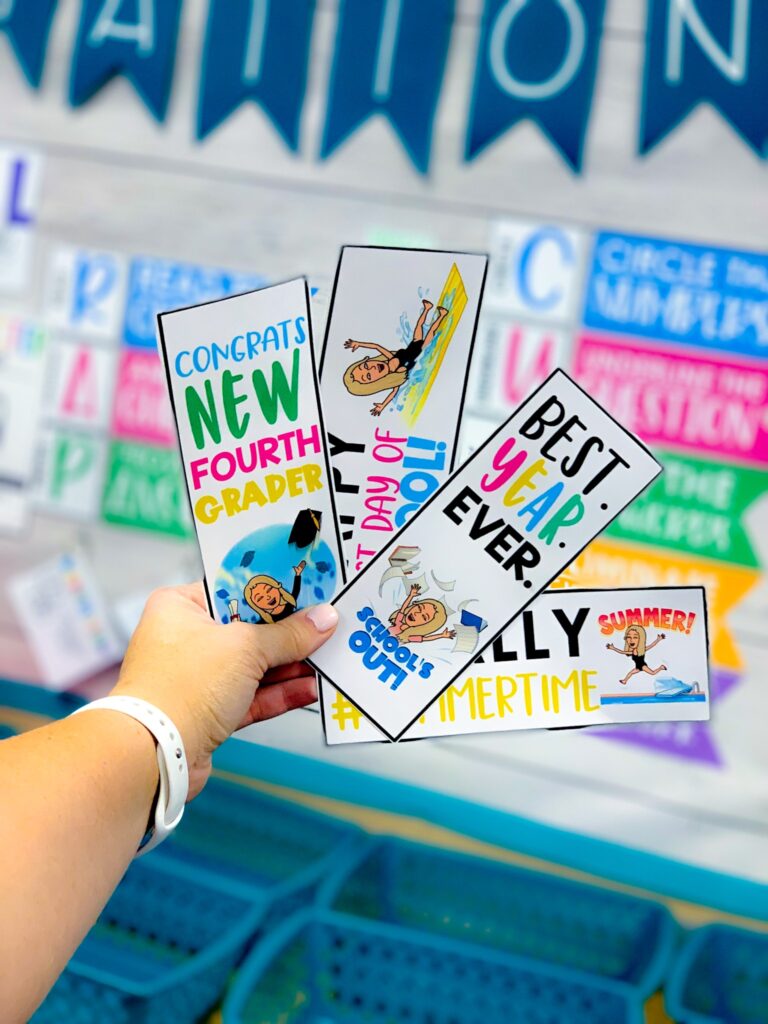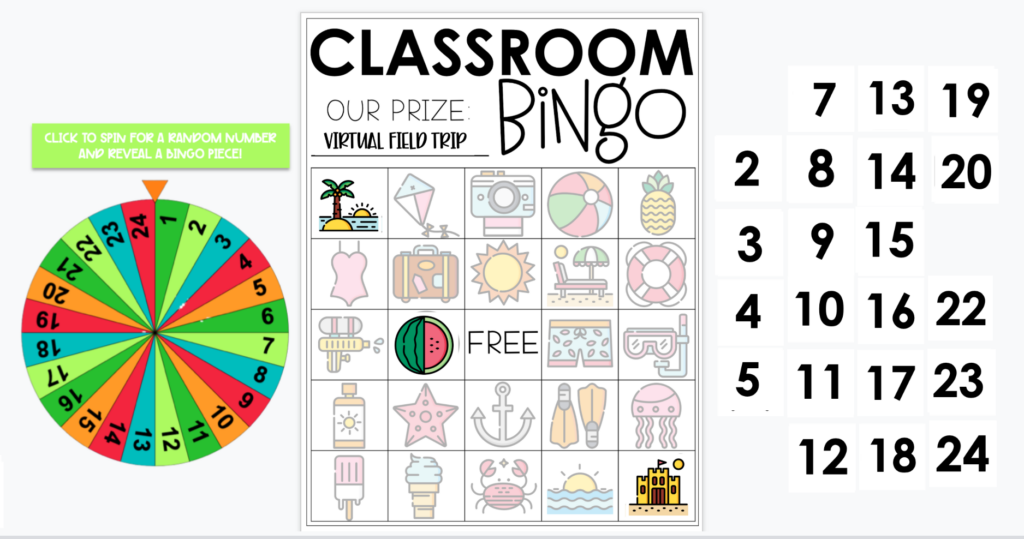 Keeping your students motivated and on task can be especially challenging during remote learning. Use Digital Bingo to keep your students focused and engaged!
This behavior management tool can help:
reinforce student expectations
strengthen your classroom community
hold your students accountable
promote consistent, positive behaviors
7. Digital Balloon Pop Activity (FREEBIE!)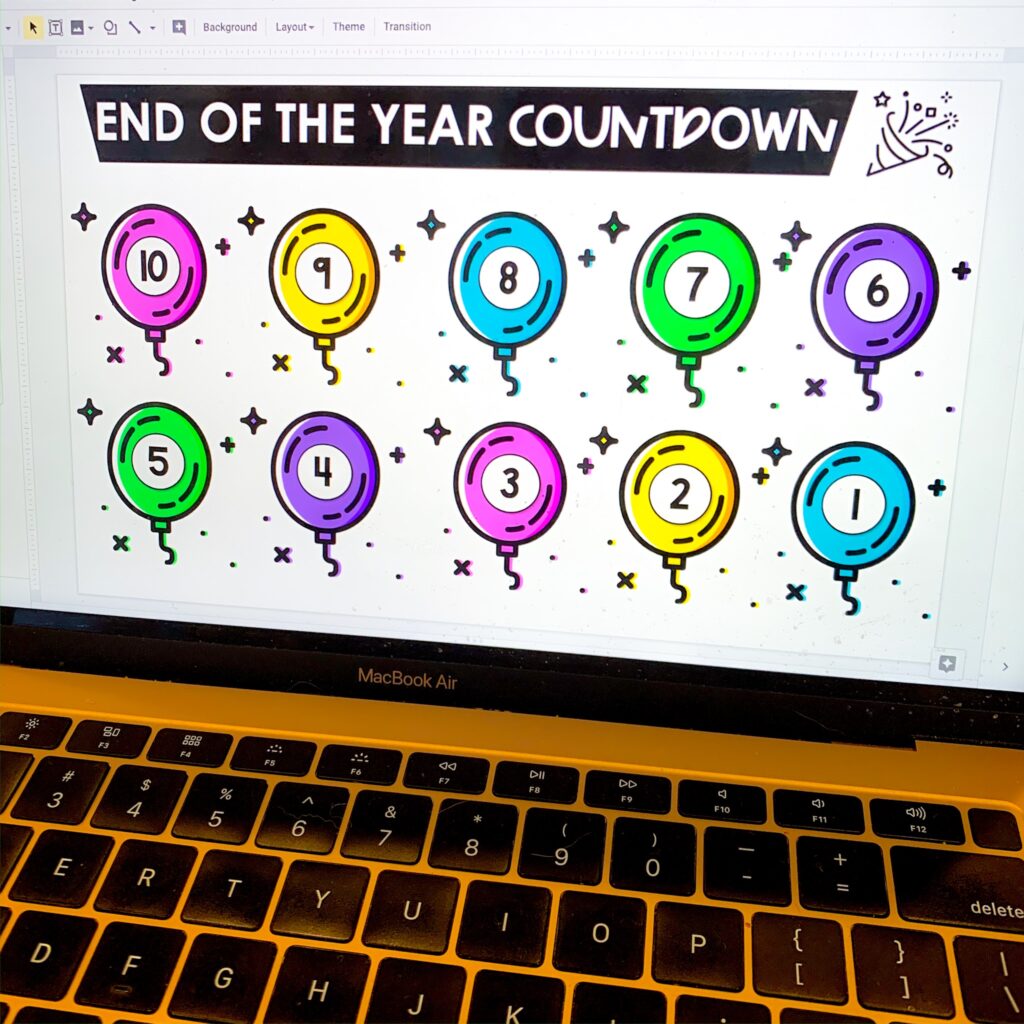 Keep enthusiasm high during the last days of the school year!
Start your countdown when 10 days remain. Use it to drum up excitement for your virtual class meetings, or include it in a daily Google Classroom post.
Each popped balloon will reveal a fun activity for your class to do together. It's the perfect way to continue building classroom culture!
The following 11 virtual (and editable!) activities are included:
field trip
pajama party
lunch bunch
game time
show and tell
dance party
costume party
talent show
story time
award ceremony
end-of-the-year party
Grab this Digital Balloon Countdown for FREE by entering your name and email below.
Click HERE to see all my digital end-of-the-year activities!
Pin this image to keep these ideas handy for your end-of-the-year plans!