Whether this journey of digital teaching has been rougher than expected or smoother than predicted, we all deserve to celebrate! These 5 student gift ideas will help make the end of the year memorable for everyone.
Turn your class pictures into a fun Digital Classgram! Ask parents to email you photos of students' home learning. Additionally, try contacting your school secretary to see which pictures can be shared for this project.
Next, make this a team effort! Have your students brainstorm and vote on your "Classgram" handle. You can choose to share the details or keep the final product a surprise.
Meeting via Zoom or Google Meet will allow you to watch your students' reactions during the big reveal. You can also share the digital file link with students and their families for a virtual gift, or print the pages to distribute to your students as a class yearbook.
Your students (and you!) will treasure this memento for many years to come.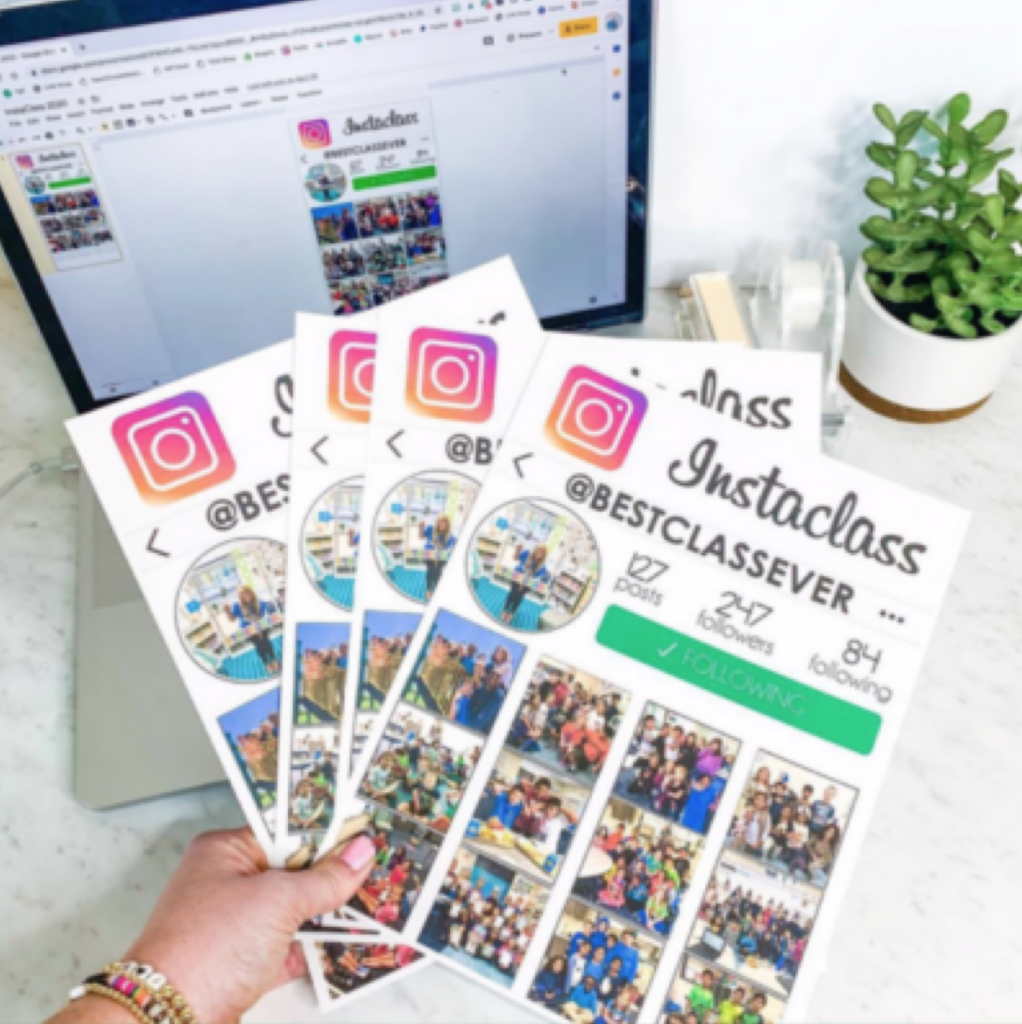 2. Game Day
Take a day off to play games with your class!
Kahoot! offers thousands of quizzes and is accessible from any device. Select from a variety of topics like video game trivia or Disney movies. You also have the option of creating your own Kahoot! with questions about your students and memories from the year.
Host a Kahoot! Live with your class once your games are ready to go. Not only will your students love this end of the year gift, but you'll also appreciate the fun memories you'll create when playing together.
Celebrate your students with these customizable Student Awards! With over 40 certificate choices, you can easily recognize each of your unique learners.
Add your own images to these editable awards, including your personalized Bitmoji! Share them during your online promotion or graduation ceremony.
Other options include sending students the digital link or PDF version via email, Google Classroom, or Seesaw. These student awards are sure to brighten the end of the year!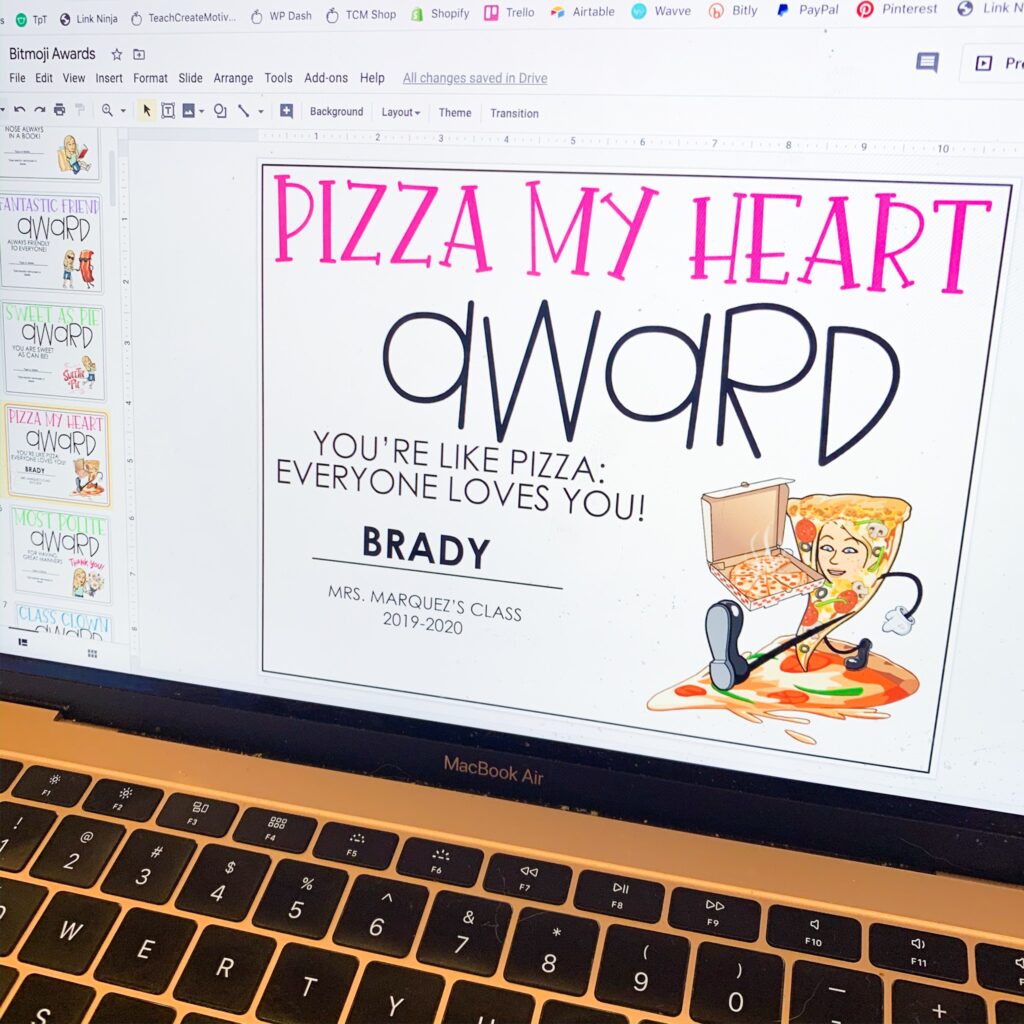 4. DIY Personalized Notes
Sending handwritten letters to your students adds a special personal touch. While this gift requires more time and effort, it allows you to communicate with your students in a meaningful way.
Personalize your letters by thanking your students for their specific contributions to your class. This end of the year gift will remind your students that they are loved and valued.
At the end of each year, I create end of the year memory books for my students. I also include my students' selfie writing at the back of each book. I use my binding machine to fasten each student's completed pages together. My students always love this special gift!
You can print these memory books out out and have them ready for your students to pick up from school, or share them digitally to students and their families with a Google link.
While any of the above options will be special for your students, remember that the memories you and your students have created are the most important gifts of all. Make this your focus and you'll be sure to end the year on a positive note!
I also have a fun digital countdown free activity for you! Download it below!
Pin this post as a handy reference as you plan the end of the year!