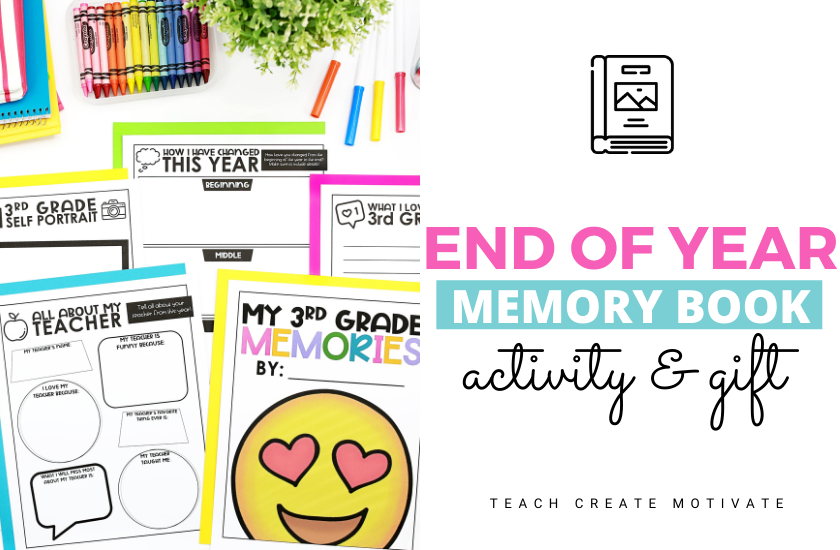 Are you looking for a fun and engaging keepsake for your students to create at the end of the school year?! An end of year memory book is a great project to do in the last weeks of school when you're looking for fun things to do.
Printable End of the Year Activity
Use this printable memory book template for morning work, fast finishers, station work, or just for a great activity for the end of the school year! It will be something they can keep forever to remember the year.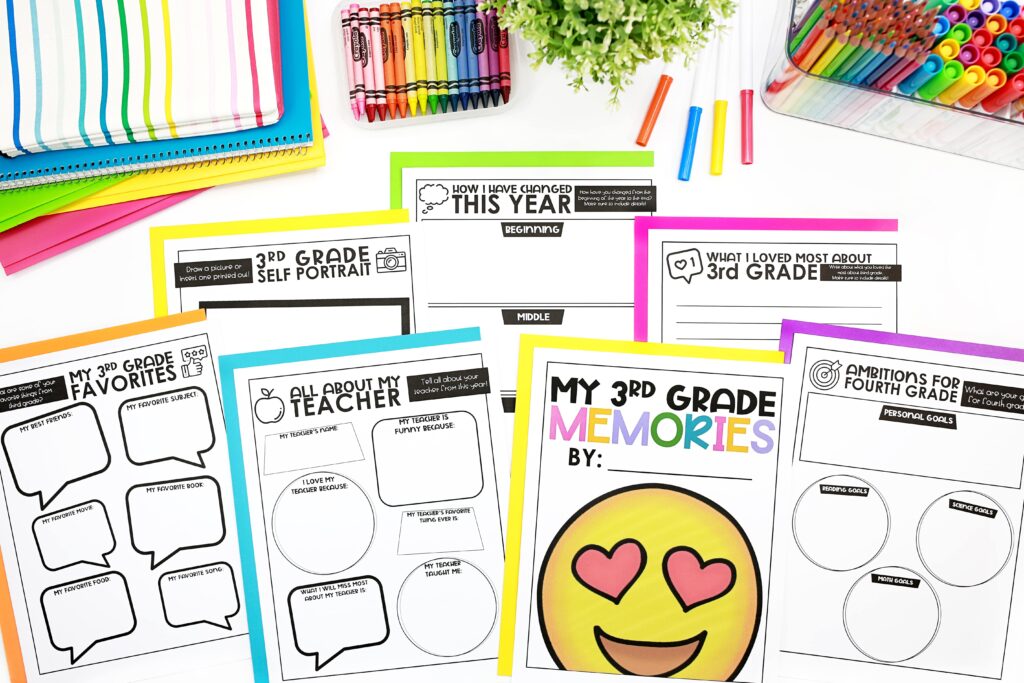 This end of the year memory book includes 13 print and go themed pages to get your students reflecting on their year and EVEN more excited about going on to the next grade level!
Here's a peek at the activity pages inside:
Why I Loved __ Grade

My __ Grade Memories
How I've Changed This Year
Teacher Memories
Autographs
To the Future ___ Graders
___ Grade Self Portrait
Ambitions for ___
When I Grow Up
Favorite Field Trip
Students can write and draw pictures about their memories. All of these fun pages are included for 1st through 6th grade. These printables are perfect for reflection and is an engaging end-of-the-year resource. All you have to do is print and go!
You can add anything to this memory book to make it extra special. Two of my favorites to add are Selfie Writing and ClassGram.
Selfie Writing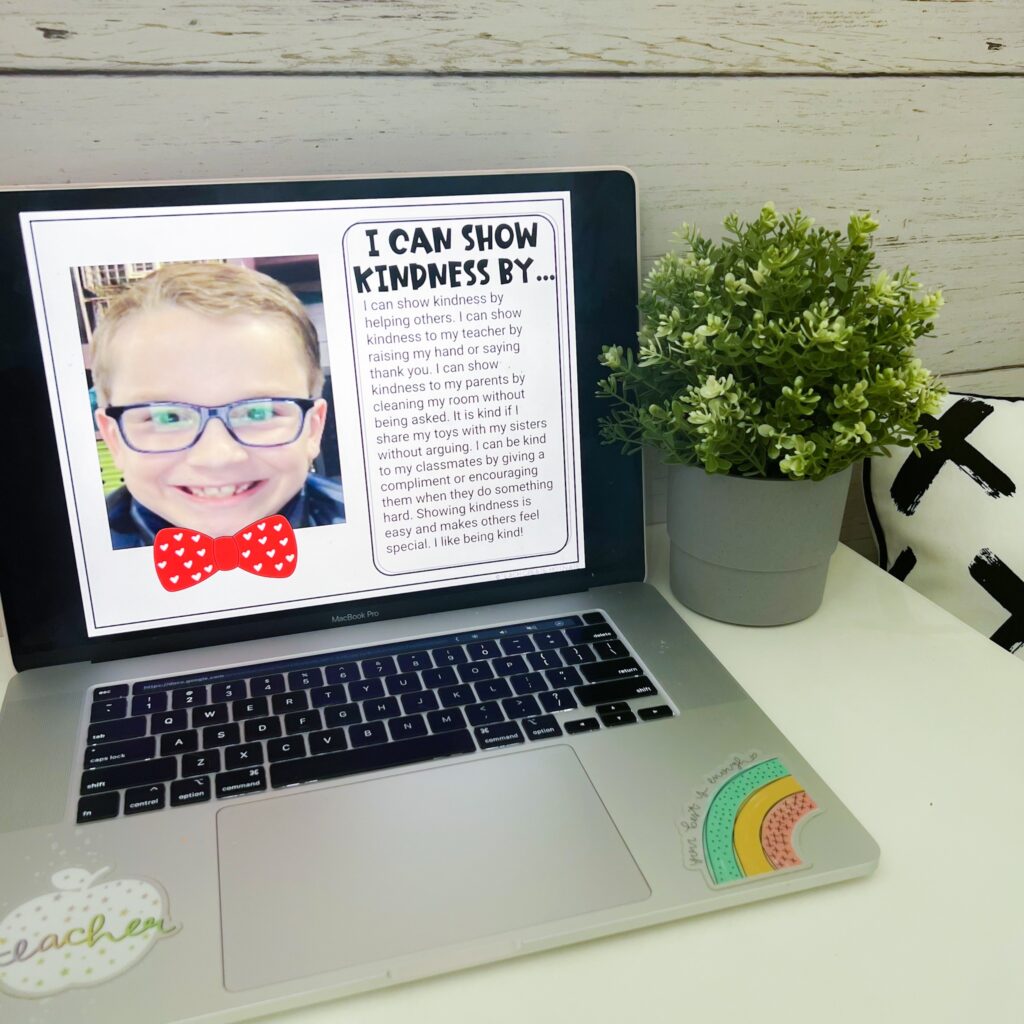 Have students choose 2 or 3 of their favorite selfie writing pieces throughout the year. Then, print them out, and stick them in the memory book!
ClassGram
Put all the pictures you take of your students learning over the year to good use by turning your class pictures into a fun ClassGram. Then, add it to your memory book for an extra special keepsake. It is the perfect way to add photos from the entire school year.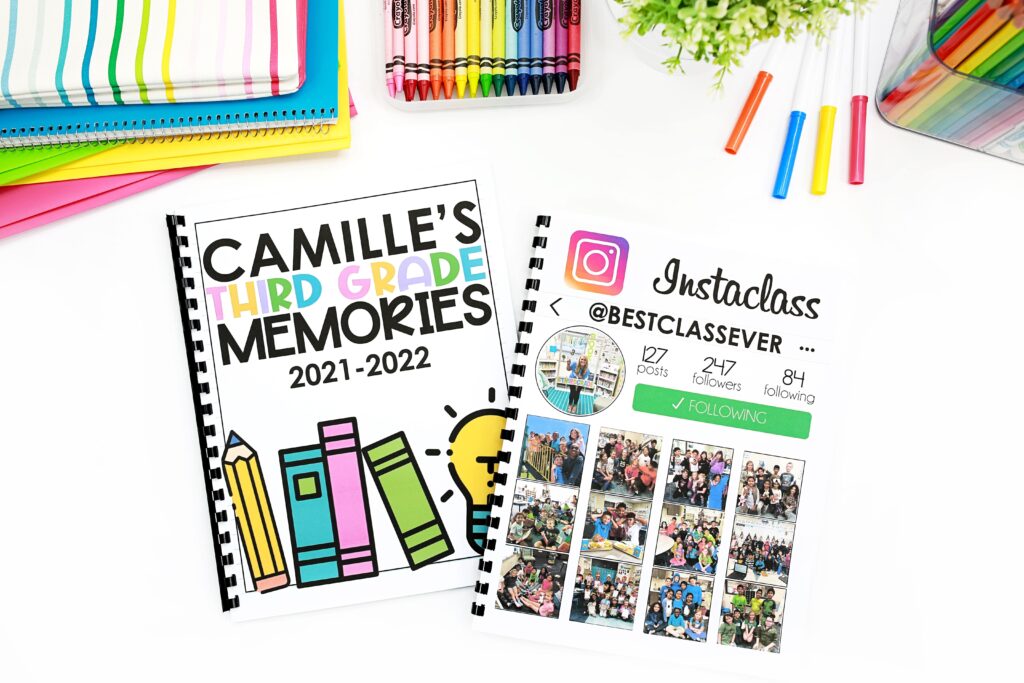 Simple Steps to Create a Memory Book Gift
Using all of the activities to create the memory book gift is super easy!
Get together all of the printed memory book activities your students completed and anything else you want to add to this keepsake (ClassGram, Selfie Writing, etc.)
Laminate the cover page (printed on cardstock to keep it sturdy) and the back page (I like to use blank cardstock for the back)
Use your school's binding machine to bind all the pages together. If you don't have a binding machine, hole punch with a 3-hole punch and use binder rings to keep it together. After it's bound, you have a memorable student gift for the last day of school!
Digital Memory Book
Sometimes supplies like crayons, markers, and even pencils run thin at the end of the year. But, the good news is all of the activities above for students to capture their special memories can be completed by students digitally too!
Assign the digital memory book on Google Slides, SeeSaw, or OneDrive, and your students can get to work! After they're all finished, you can still print their final product and bind it into a memory book, just like the printable version.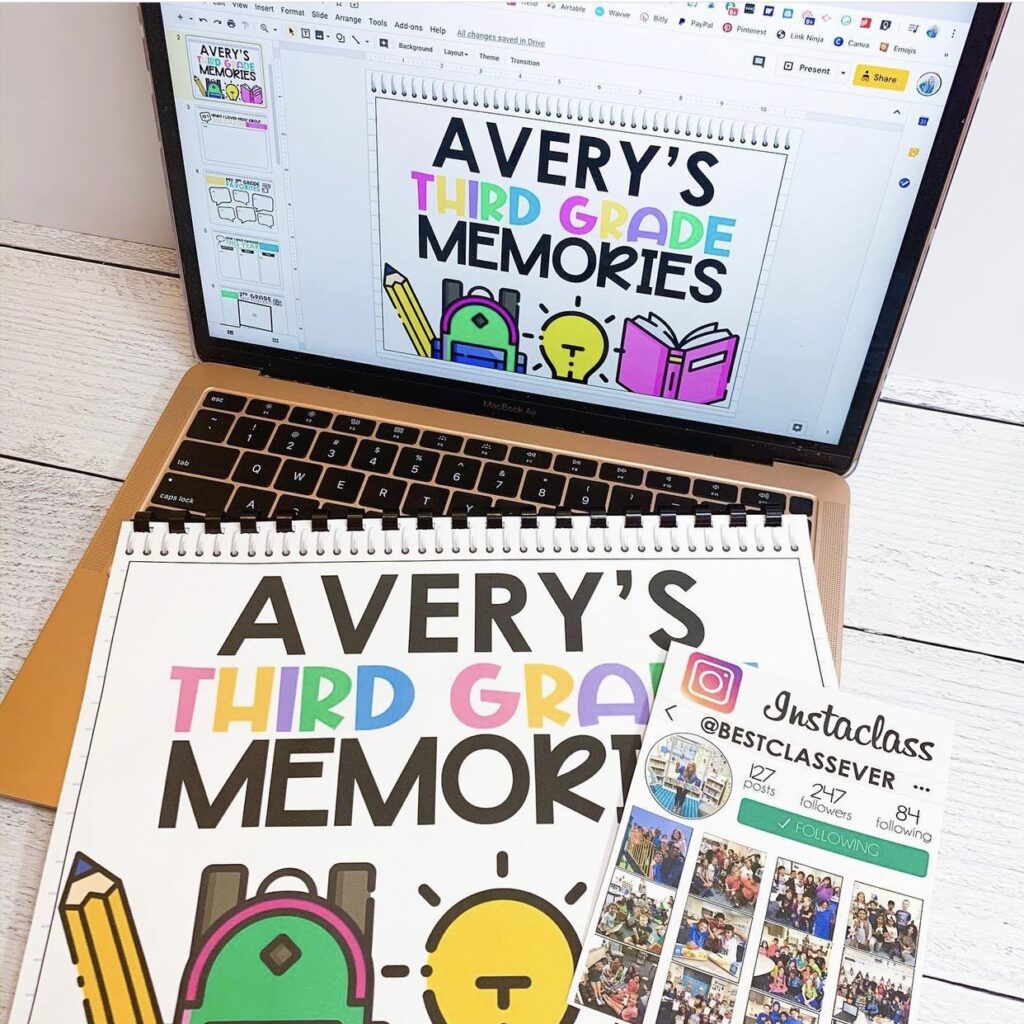 Pass out the finished product with your student awards or at any special events you have planned. Make it extra special by including a special note for each child in their memory book. A memory book is a meaningful way to send your students off into the next school year.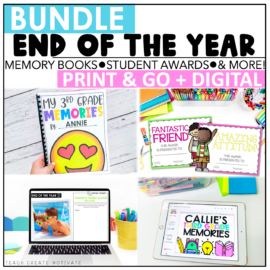 End of Year Bundle
Want a one stop shop for the End of the Year?! This bundle includes EOY themed resources perfect for activities, gifts, awards, and more!
While a memory book will be special for your students, remember that the memories you and your students have created are the most important gifts. Make this your focus, and you'll be sure to end the year positively!
Pin the image below to come back to this blog post later!