As the end of the school year approaches, you might be looking for projects or meaningful activities for this time of the year. You've covered your curriculum, testing is over, and you're looking for something to enrich your elementary students through the last days of school.
Digital projects are the PERFECT activity for students to showcase all they've learned throughout the past year. They promote student choice and fill your lesson plans with a quality engagement activity.
They are a great cumulative activity for the last weeks of school, but you also don't need many supplies, just a computer or tablet! So if you are running low or ready to send items home, digital projects are great this time of year!
Students can easily work on digital projects individually, with group members, or with a partner. They are all on Google Slides, so it is an easy way for students to collaborate!
Animal Research Project
The Animal Research Project is a student favorite! First, students pick 1 of 25 animals to complete research on. Then they complete slides on their chosen animal.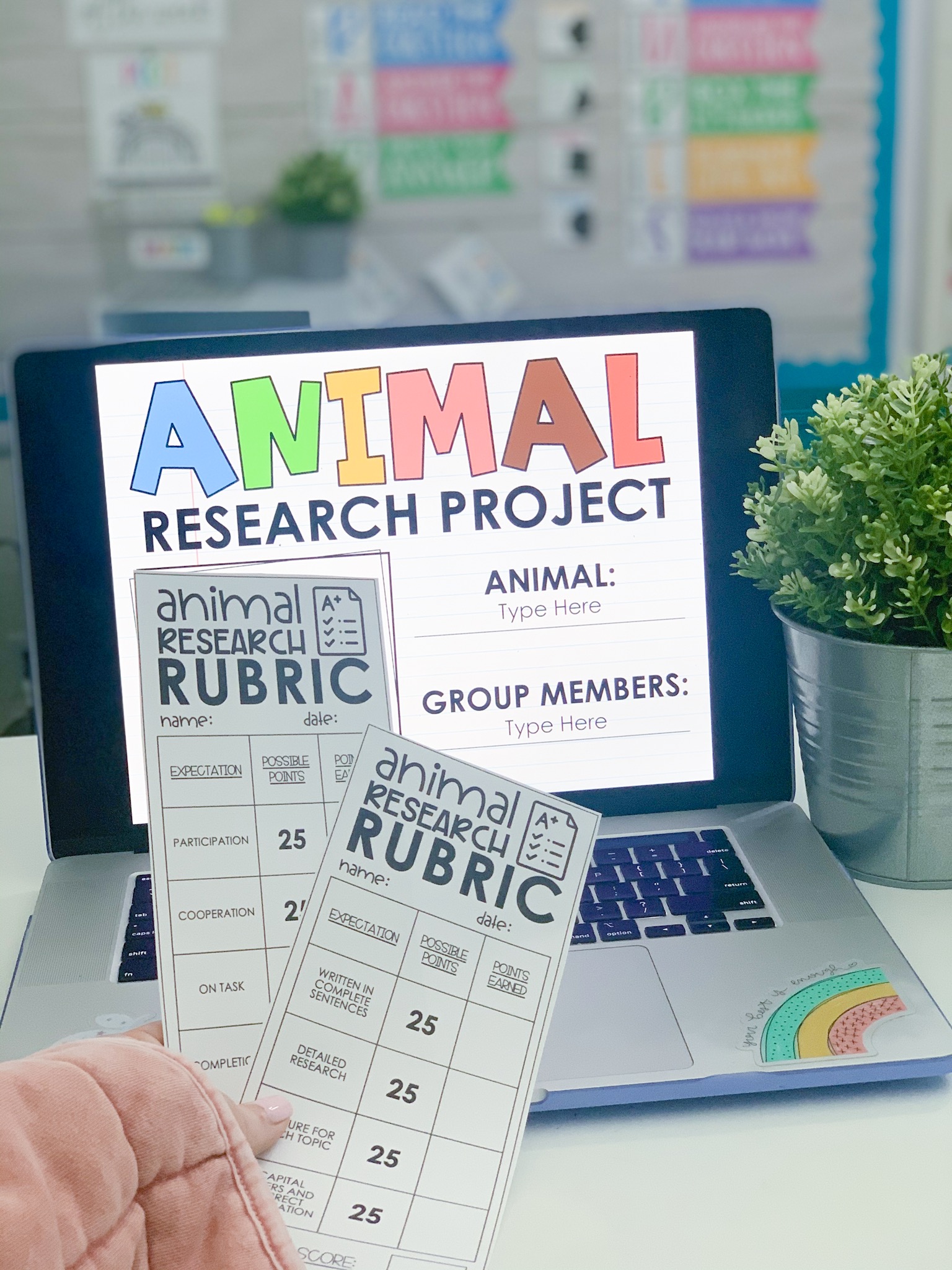 They'll research things like:
Appearance
Habitat
Diet
Adaptations
Life Cycle
Interesting Facts
The best part is the article and video are already linked for each animal, so once you pick the slides you want your students to complete, the project is ready to go!
Growth Mindset Digital Project
Now that we are wrapping into the school year, you may have explored growth mindset with your students during morning meetings through read-alouds and other fun activities. However, the Growth Mindset Digital Project really allows students to dive into and reflect on growth mindset.
Linked in this project are:
Introduction to growth mindset videos
Growth mindset songs
Growth mindset TEDx Talks
Articles about growth mindset and people who have a growth mindset
Interactive activities
Student reflection responses
Important Person/ Hero Research Project
In the Hero/Important Person Research Project, students pick a hero/important person and complete slides on that person. A video and article are already linked for each person so students can learn more about their person.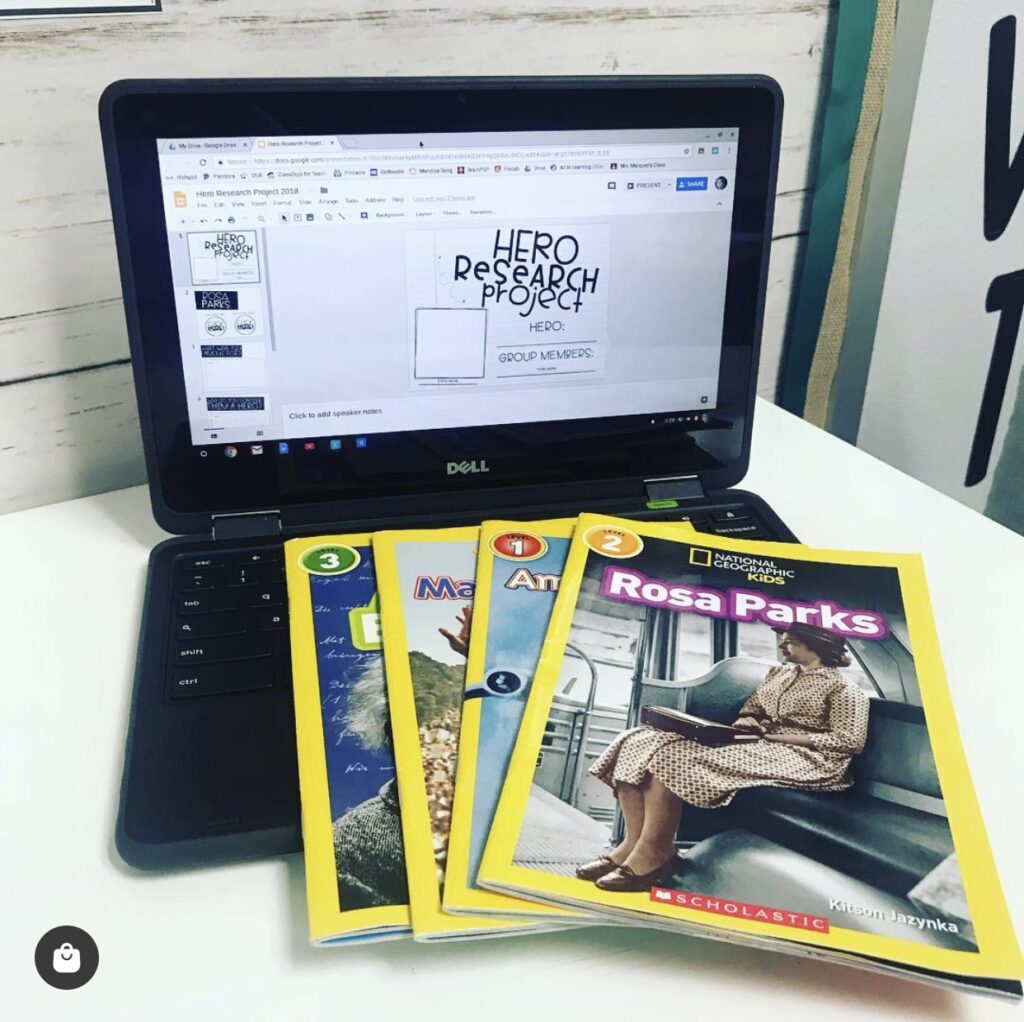 Provide biographies you have in your classroom library or have your students find books on Epic about their person to go even deeper in their learning.
Weather and Climate Research Project
This Weather and Climate Research Project is such a fun activity for the end of the year because students choose a vacation destination and research all about the weather and climate of that location. Maybe one location will match up with their summer plans!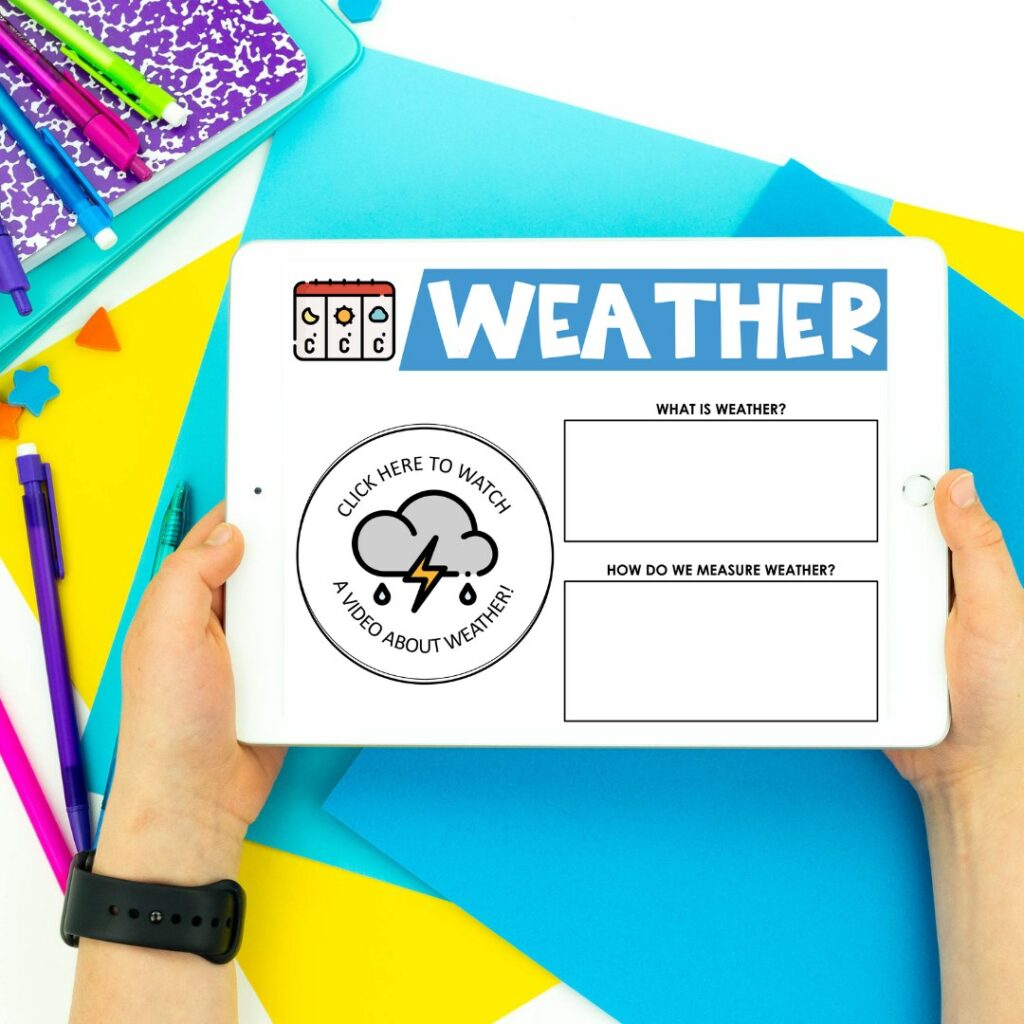 Present all the locations to your whole class first to give students time to think about what site they want to research. Then, have students tell you their top 3 location picks. Next, you can pair or group students up to research one of the 20 vacation locations based on their selections. It's a great way to randomize groups and still have a little say over who is with who.
Environment Research Project
In the digital or printable Environment Research Project, students will research different environments and apply vocabulary learned earlier in the year and/or in this project.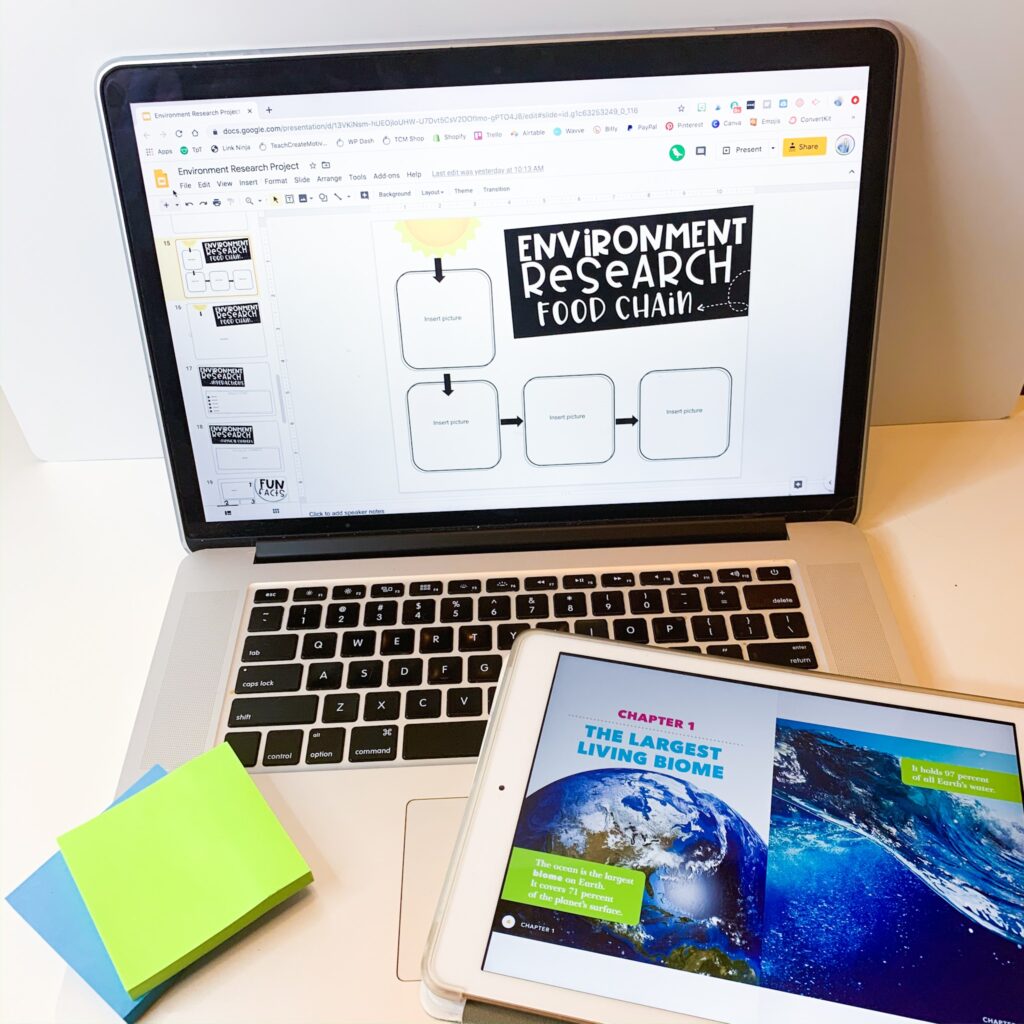 Women in History Research Project
The Women in History Digital Research Project allows students to learn all about influential women in history and apply the research, reading, and writing skills they've learned throughout the past school year.
Every part of this project is linked and ready to assign to students. All you have to do is pick and choose what slides you want to use with your class!
27 women in history (spanning multiple decades)
linked articles & videos for each woman
5 reflection questions corresponding to the article & video
ready-to-fill research slide for each woman
extension activities
additional research slides you can choose (or not) to assign
writing prompts
rubrics
Presentation Day
If you decide to do the research or growth mindset projects, hold a presentation day so students can show off their hard work! Give students time to practice as they finish their projects. You could even invite families for an end-of-year showcase before you give out your class awards!
Model how to present with their small groups and give pointers like each student speaks every other slide, so everyone gets a chance to share.
Another option for presenting is using Flipgrid! Students can record their presentations in many creative ways on Flipgrid and share them with the class. This is great for shy students who may not feel super comfortable presenting in front of the class. This allows them to present and share their end of year activity in movie form. Play the Flipgrids as part of the presentation day!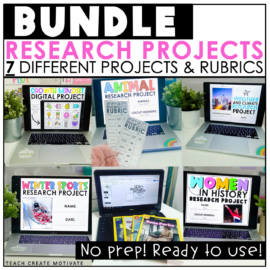 Digital Research Projects Bundle
Digital research projects are the perfect activities to keep your students ENGAGED in learning and to review topics they have learned about. This BUNDLE include 6 DIGITAL research projects that have articles and videos LINKED and ready to use. Just assign in Google Slides and go! Rubrics are included for every digital research project!
A digital project will be one of your student's favorite end of the year activities. They are all easy prep for you and students can stay engaged in learning in a meaningful way right before the summer break.
Pin the image below to revisit this post later!