Classroom management strategies can have you feeling like you are being pulled in so many different directions. There are SO many tools out there to try, but sometimes you are left feeling like your classroom is still out of control.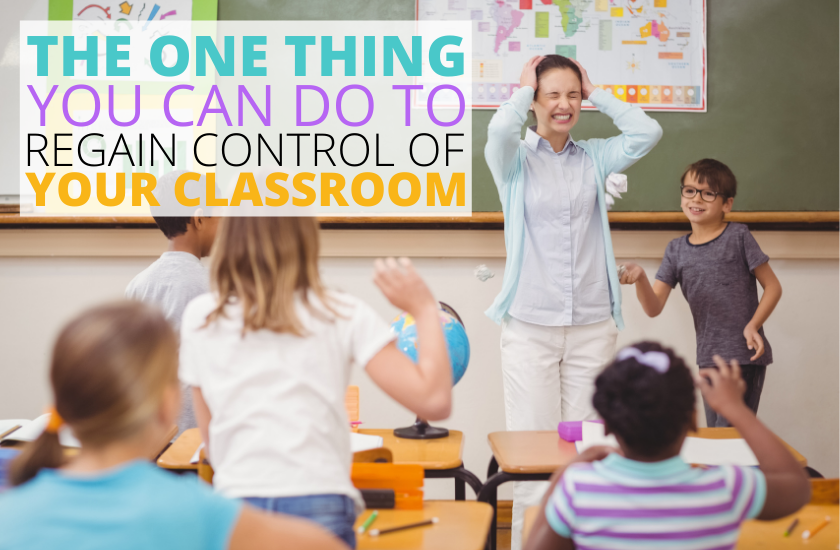 It doesn't have to be this way! You can regain control of the classroom.
Pick just ONE thing you want to implement and stick with it. Consistency is the key to regaining control of your classroom!
Trying to do so many things at once will overwhelm your students and makes it hard to stay consistent. So instead, start by picking one area where you and your students would benefit most from a consistent management strategy that works.
Whole Class Behavior
When you think of whole class behavior gone wrong, you might think of a class gone wild with inappropriate behavior leaving you in an unideal situation.
Focusing on one specific skill with your class can do wonders for classroom behavior. Think, "where do I need to regain control the most?"
Transitions
Participation
No Blurts
On Task
Homework
Classroom management bingo is a powerful tool to build a positive and engaging learning environment while practicing specific skills and celebrating student success. Your students will be super motivated to follow through with the expectation and hold each other accountable. All you have to do is keep it consistent and hype it up!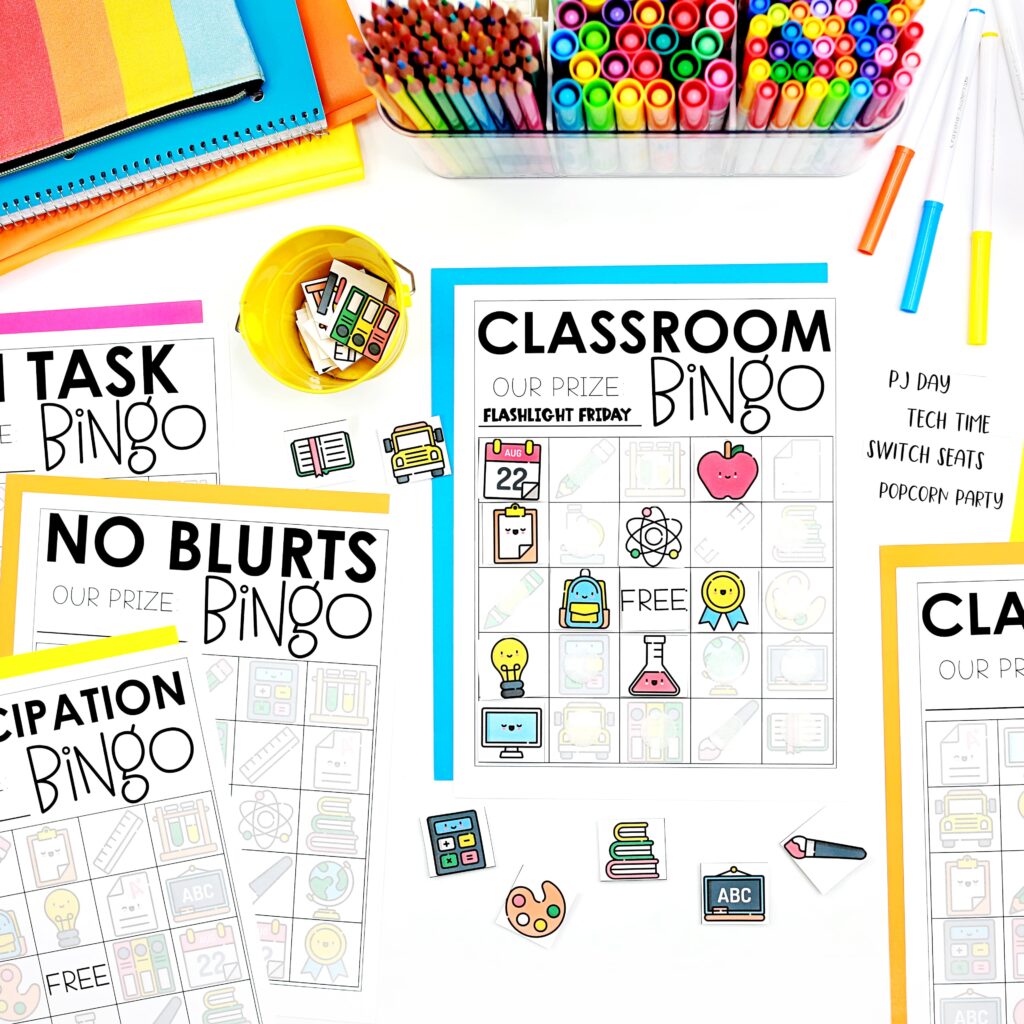 Using bingo to manage your students is simple. Here's how:
Introduce Bingo
Decide on one expectation to really practice. You can have this decided beforehand or have your students VOTE on what is most needed! (participation, transitions, raising hand and waiting to be called on, walking silently in the hallway, etc.)
Model the positive behavior & discuss what it looks and sounds like
Vote on a reward the class will get when they get a bingo
When students show that behavior during the day, they earn a bingo piece
Continue until there is a bingo and students earn a class reward
This is one of those classroom management techniques that will work for multiple grade levels and increase student learning by working out disruptive behavior that gets in the way.
Independent Work Time
Do you have students who struggle to stay on task during independent work time? This is a common problem with an easy solution… slides with timers!
Projecting classroom expectations on a slide in front of the class during independent work time can make a huge difference for many students! Having directions, supplies to use, and what they can do when they're finished can help students stay engaged and focused. Add a timer to all of that, and big things happen!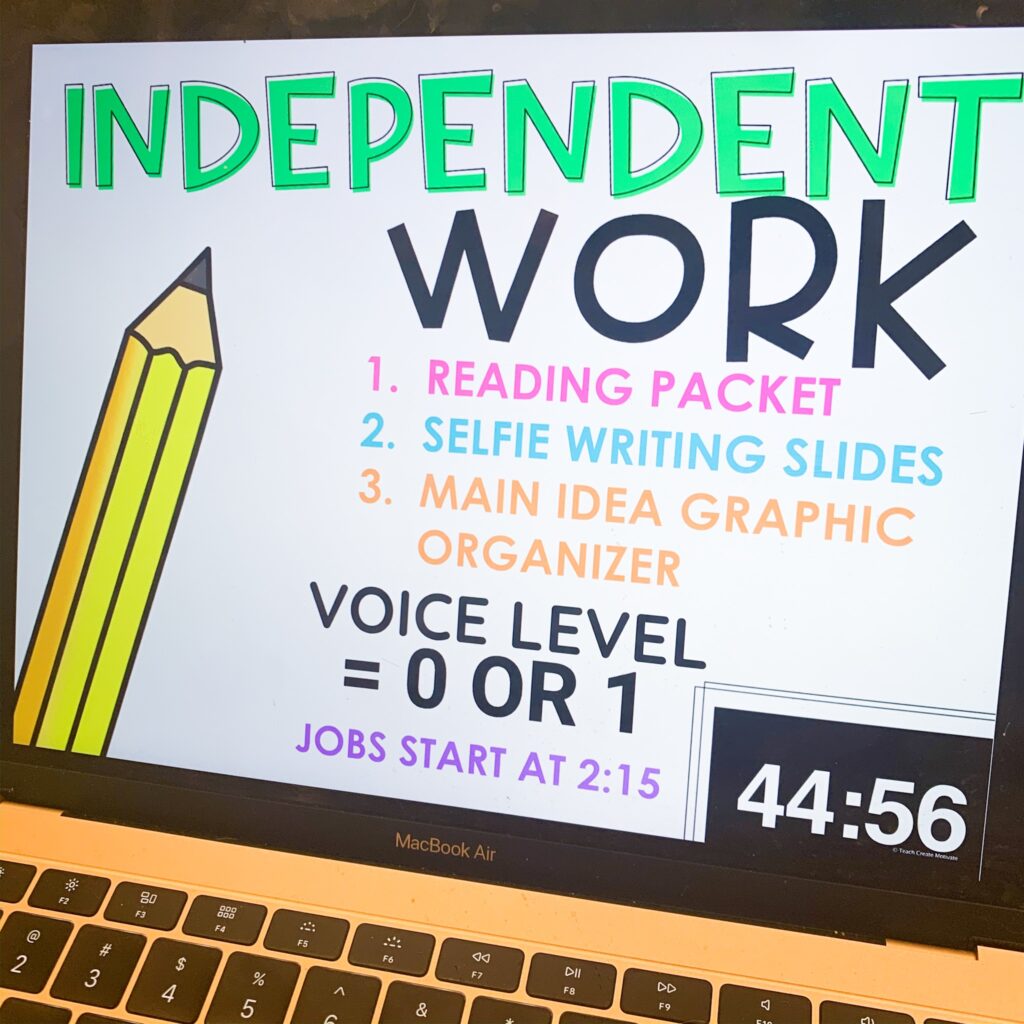 A timer supports students' time management, so they know how long they have to complete an assignment or task. Class slides with timers set up students for success and are easy to implement to solve your independent work time woes.
This is one of the best classroom management strategies to implement because it can be used for different subject areas, special class activities, the entire class, or for group work.
Classroom Community
Maybe one of the biggest struggles for your class is how they treat each other. Morning meetings can be HUGE for this! Social emotional learning can turn unwanted social behaviors right around!
Holding a morning meeting every morning doesn't have to be super time-consuming. It can last 10-15 minutes if you want! What's more important is the content of that time. Morning meeting is the perfect opportunity to work on growth mindset, set goals as a class, or discuss things like character traits.
Grab this respect freebie that is perfect for a morning meeting! It includes lots of interactive pieces to use throughout the month or week to help build a positive classroom environment.
Here are some quick ideas on how to use it:
interactive slide with definitions and examples done in morning meeting one day
introduce Respect Bingo and how they can earn pieces by showing respect at school
choose a discussion slide or two a day to facilitate a turn and talk about the prompt
You can easily spread these ideas out through the month by only focusing on the character trait once a week and fill the other days with other activities.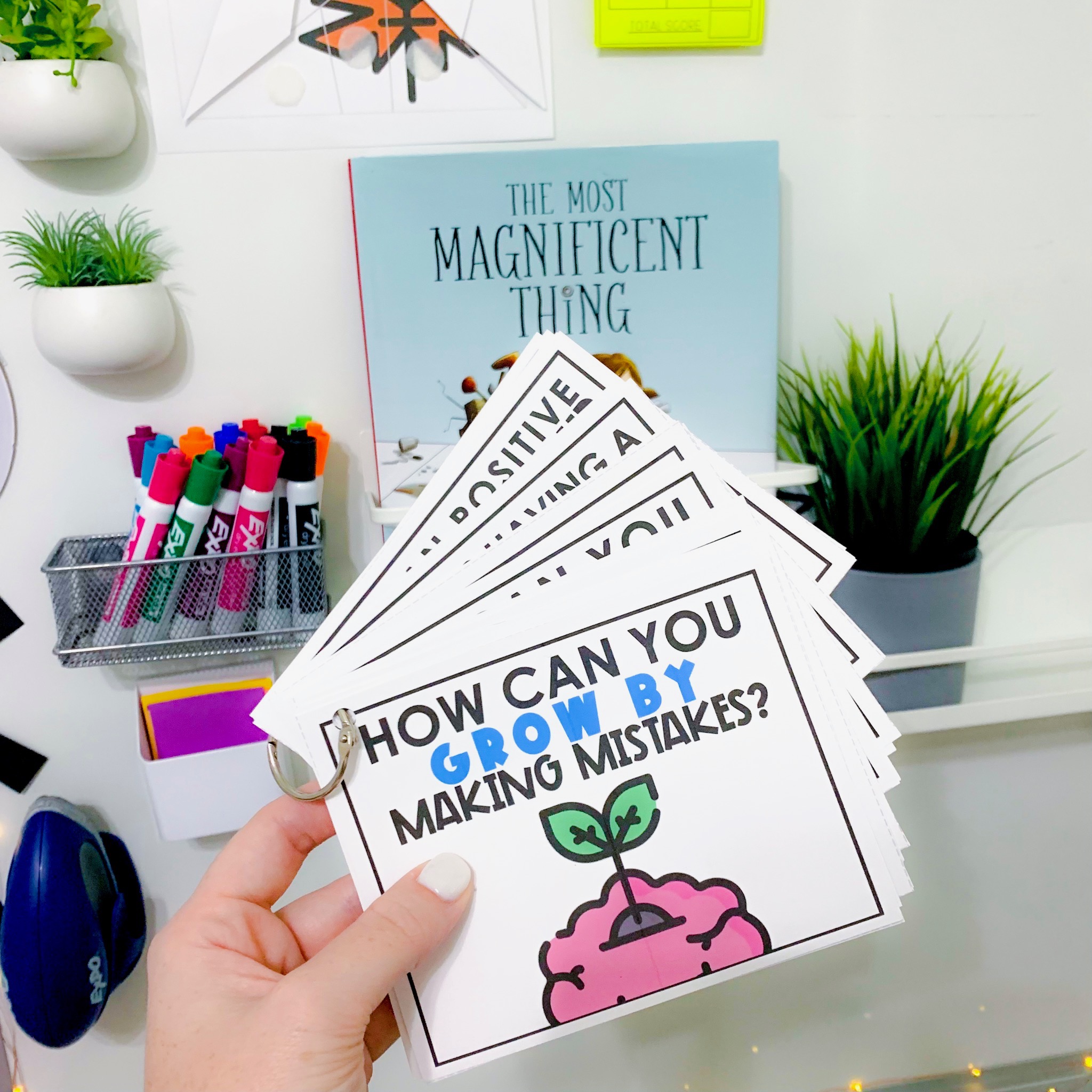 Establishing a classroom morning routine that includes morning meetings allows you to set the tone for the entire day. Starting each morning on a positive note will help you build strong relationships with your students and foster a positive classroom community. Visit my post on Morning Meeting Ideas & Activities for more tips on running morning meetings in your classroom.
Let's face it, all classrooms come with classroom management challenges. Implementing a classroom management plan that focuses on one thing at a time can be an extremely effective way for classroom culture and academic success to grow. Which one of these classroom management strategies are you going to try out first?
Pin the image below to revisit this post later!