Inside: Free monster writing slide is the perfect way to get your students writing during the Fall season along with other fall writing ideas
Happy fall y'all!
I'm popping in to hopefully give you some inspiration for F A L L writing in your classroom! Even if you teach mid to upper elementary and themed and seasonal "fun" stuff isn't at the top of your to do list, you can still incorporate these ideas into your students writing! That is one of my favorite things about writing: the opportunity to make it exciting for our students!
In my classroom we do a few different writing activities in the fall. Some are all together/whole group, where every student is working on the same thing at the same time. Others are independent and worked on during our weekly and daily station time. If it's during their stations, they choose when to work on what as long as it always gets done!
1. Selfie Writing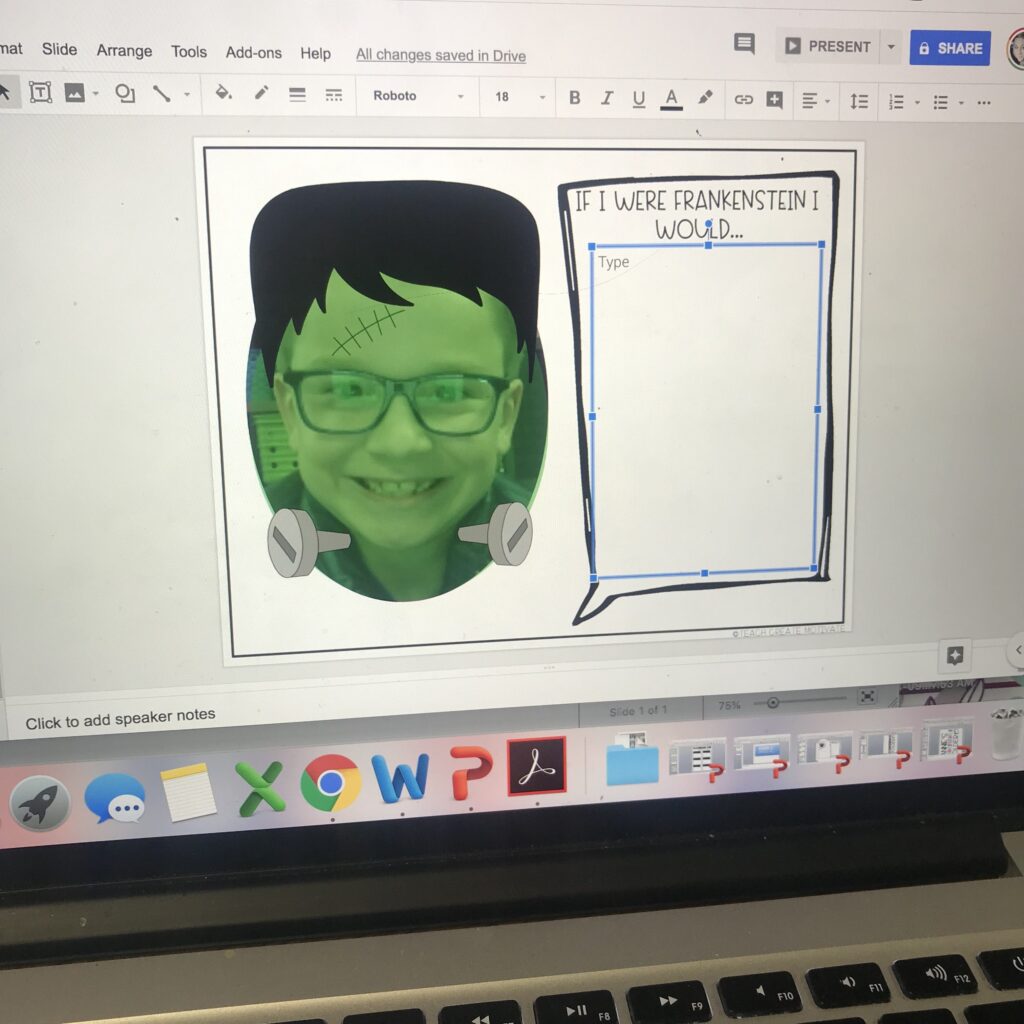 Yep. You heard me. I always love using an app to make my students look 100 years old to engage them in a writing activity. I looked everywhere for something similar for the holidays and couldn't find anything! so.. SELFIE WRITING WAS BORN. It is one of my absolute favorite classroom activities. Students work on a writing prompt digitally through the google slide (or pic collage) then they snap a selfie to insert to make themselves an elf/cupid/scarecrow/etc! (printable versions are available too!) For fall I use the Frankenstein prompts as well as the fall themed ones! More than 10 writing opportunities for the fall season!
2. Fall Writing Cards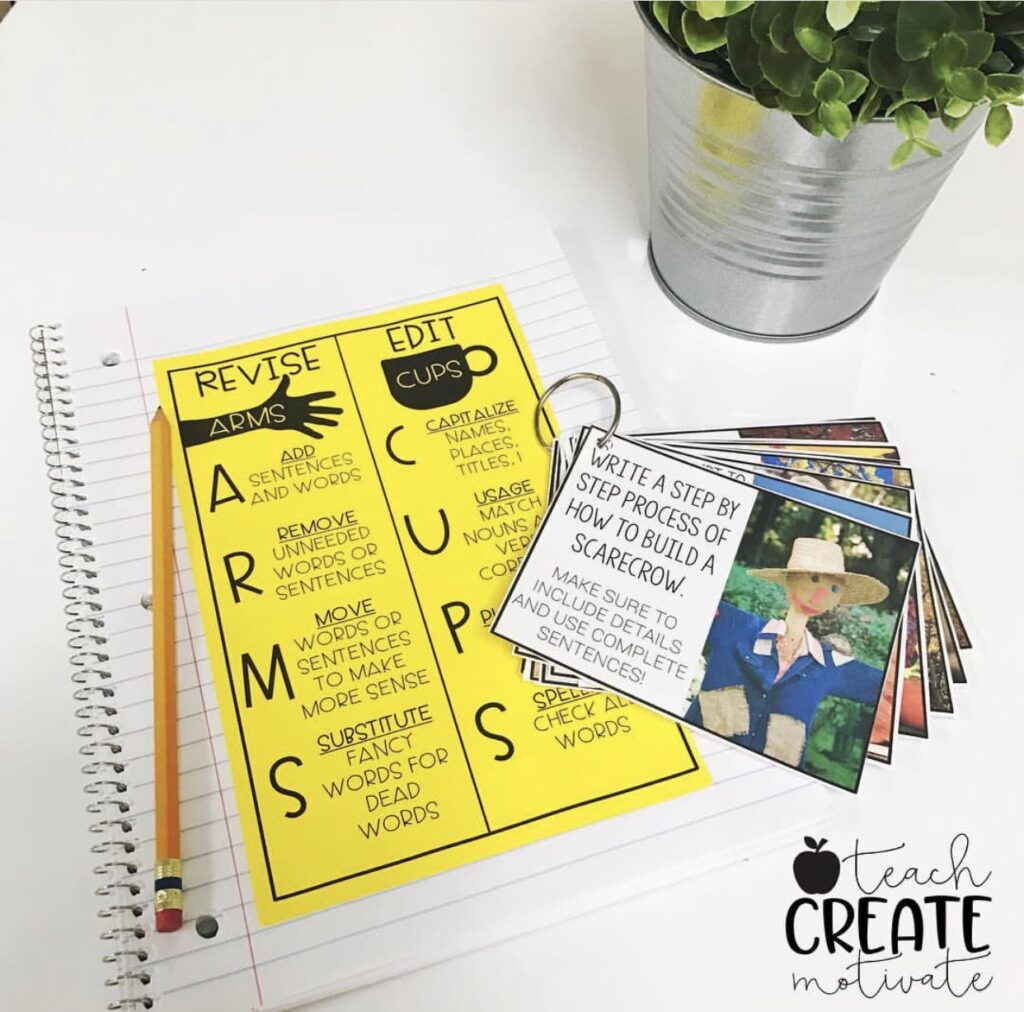 I use these writing prompt cards all the time in our station activities! They are perfect for quick writes, whole group writing time, or an independent station to complete in writing notebooks. The fact that each prompt has a real photo on the card really helps my struggling writers or ELL students! I usually put these out for all seasons, but the fall ones are some of my favorites! The prompts include things like the fair, fall foods, activities, and Thanksgiving.
3. Monster Writing (along with the entire writing process)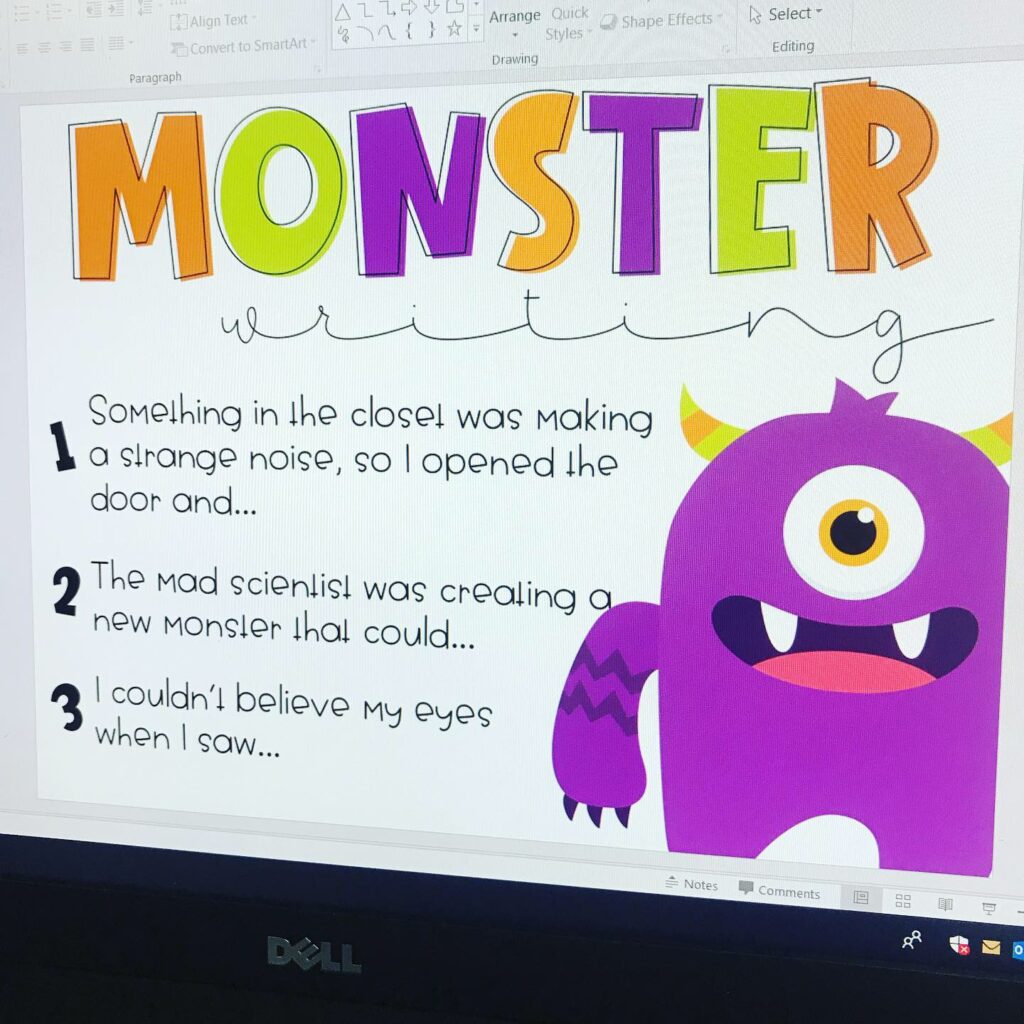 I am always looking for opportunities to give my students to go through the entire writing process. This is important because students need to practice fully revising and editing a piece of writing before publishing it. These monster prompts are fun and engaging to use for this purpose. I use this slide to get my students thinking about what they want to write about! I tell them to be as creative as possible and to make their story unique.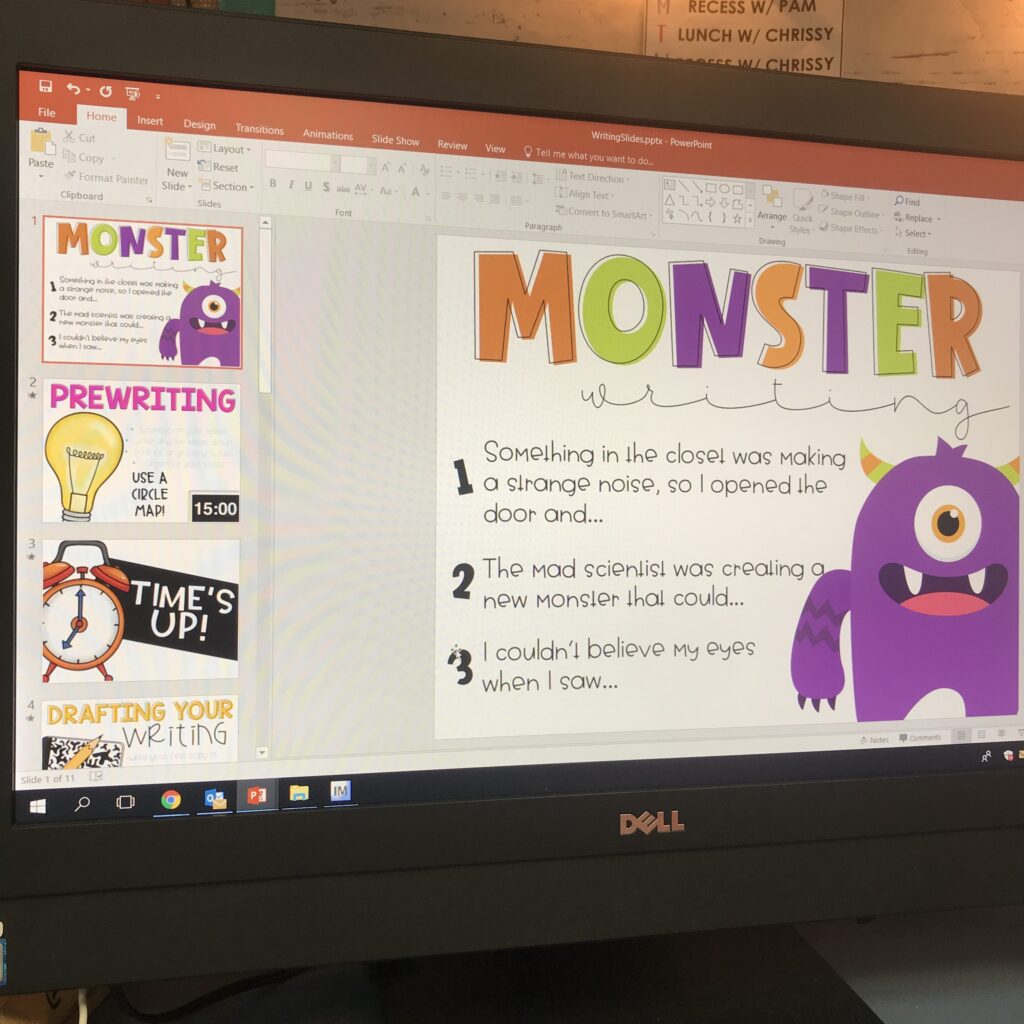 I add it to my writing timed slides that we use to keep track of our writing time. Then as the week goes on we use these slides to manage our time during the complete writing process. These are a perfect visual for them and timers keep all of us on track! I love the time management it teaches my students.
Join our email community to get this Monster Writing Slide for FREE!

Happy Teaching!