I love anyway to spread staff sunshine! This sunshine cart is easy and your staff will LOVE it!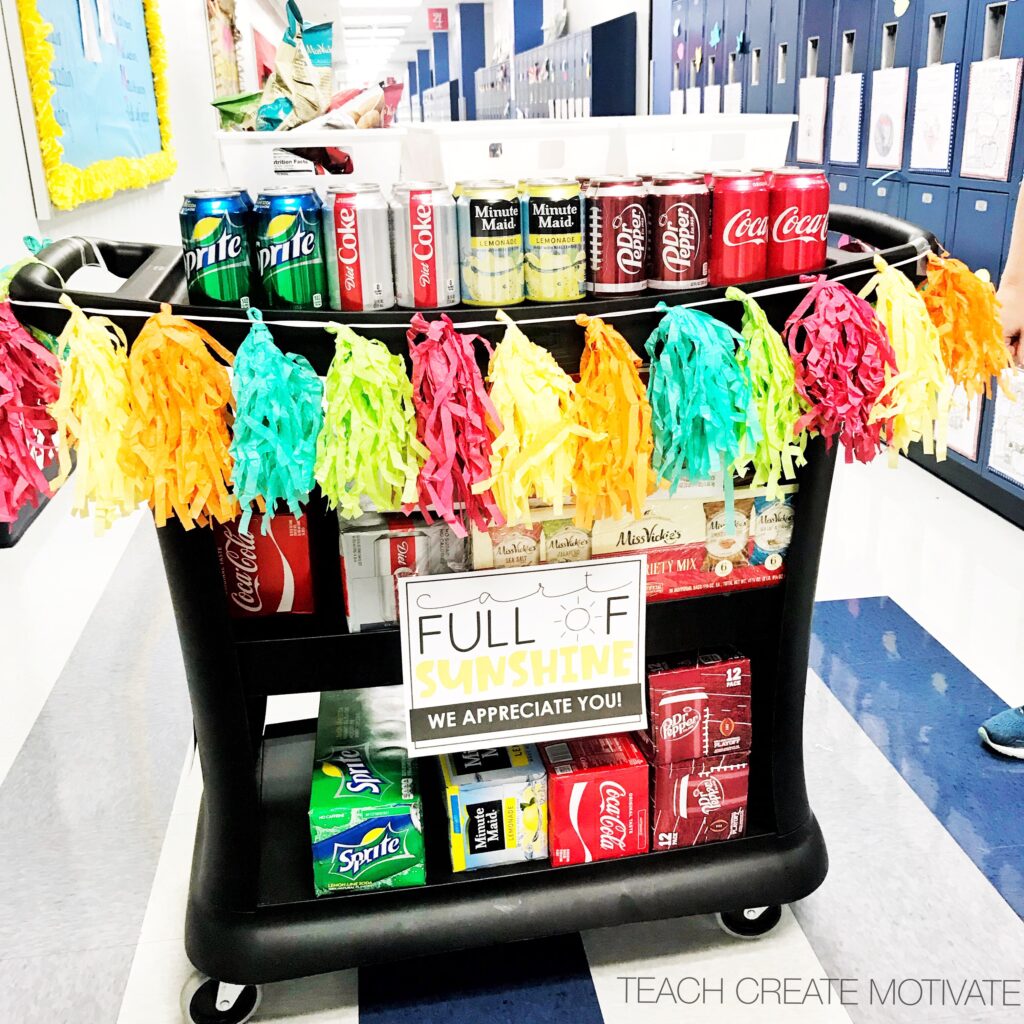 We grabbed some sodas, water sweeteners, chips, candy, and nuts from the store. We made sure to get enough for one drink and one snack per person. Our sunshine committee collects dues every year so we used some of our budget for this. Our library had this handy cart so we borrowed it! I added some target dollar spot banners to the sides and this cute sign and BAM! We were ready to roll!
We just took the last few minutes of the day to deliver sunshine to our teachers! You could easily do this during your planning period or after school! Your staff will LOVE you for it!
Grab the sign F R E E below! 🙂
Happy teaching!