This post contains holiday Gift guides for teachers, him, her, and kids below!
Happy HOLLA-days!!  This time of year is so fun! If you have been following me for anytime at all, especially on Instagram, you know how much I looove sharing my favorite Amazon finds! I thought it would be fun to do a holiday gift guide post for yall-full of amazon links! Easy shopping? YES PLEASE! Everything pictured in the guide is numbered and linked below…shop for teacher friends, your husband, MIL, or yourself! BONUS: send this link to anyone shopping for you so they know what to get you! 🙂
Now for the fun stuff!
*I will add more to this guide as I find good amazon deals for men!
KIDS GIFT GUIDE COMING SOON!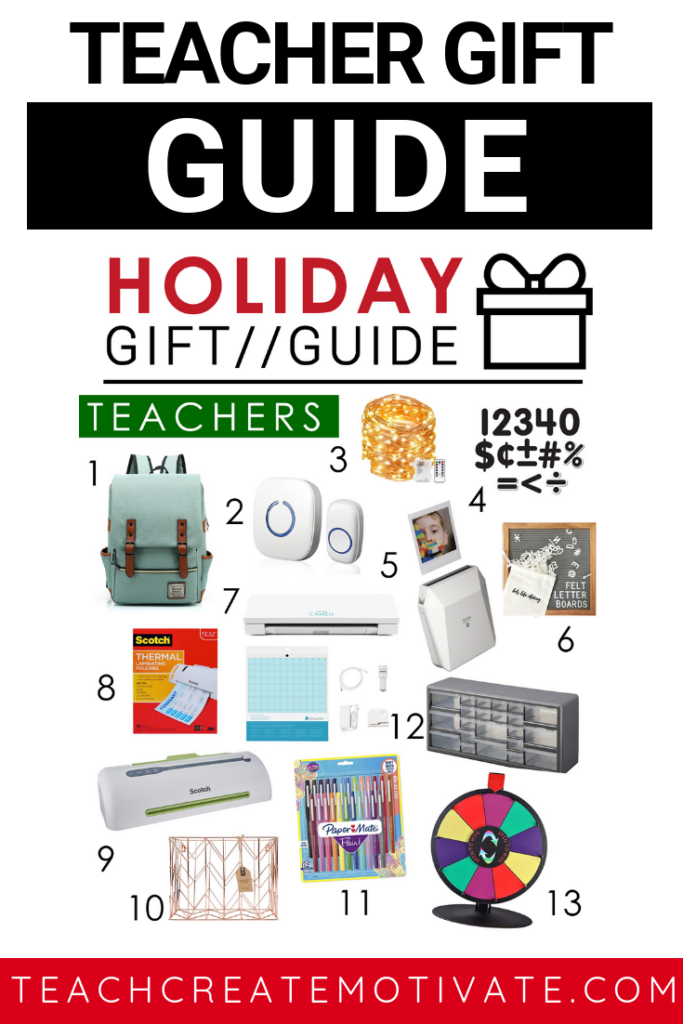 Teach Create Motivate is a participant in the Amazon Services LLC Associates Program. If you use a link from this post to purchase, I may receive a small commission at no additional cost to you. You are not obligated to make your purchase using these links but if you do, it does support my blog  and my business. I am very thankful if you choose to use my links, and I only share products that I use and love.