I love any excuse to make our learning environment festive! Here are some of my favorite holiday ideas for the classroom!
Elves at Work
I added these cute signs above work spaces in our classroom where my students frequently work. They love it for the month of December! (freebie below!)
Wrap desks and tables
This great idea came from my good friend, Ashley from Texas Lonestar Teacher. I wrap some tables in our room where students work (under the elf signs) and then I allow my students to pay to get their desk wrapped for the month of December. This is part of our class store and is a great classroom management idea for the holidays!
Themed Slides
Our class slides with timers are used on repeat all day! I love using the holiday versions for the morning slides all month! It's a fun special touch.
Classroom Management Bingo
I am always looking for fun and new ways to tackle classroom management. What better way to get your students to buy into positive behavior than with some games?! Classroom Management Bingo is so engaging, creates instant student buy in and can be adapted and individualized. And I love anything that makes teaching life easier – and this does just that!
Spread Kindness with the Grinch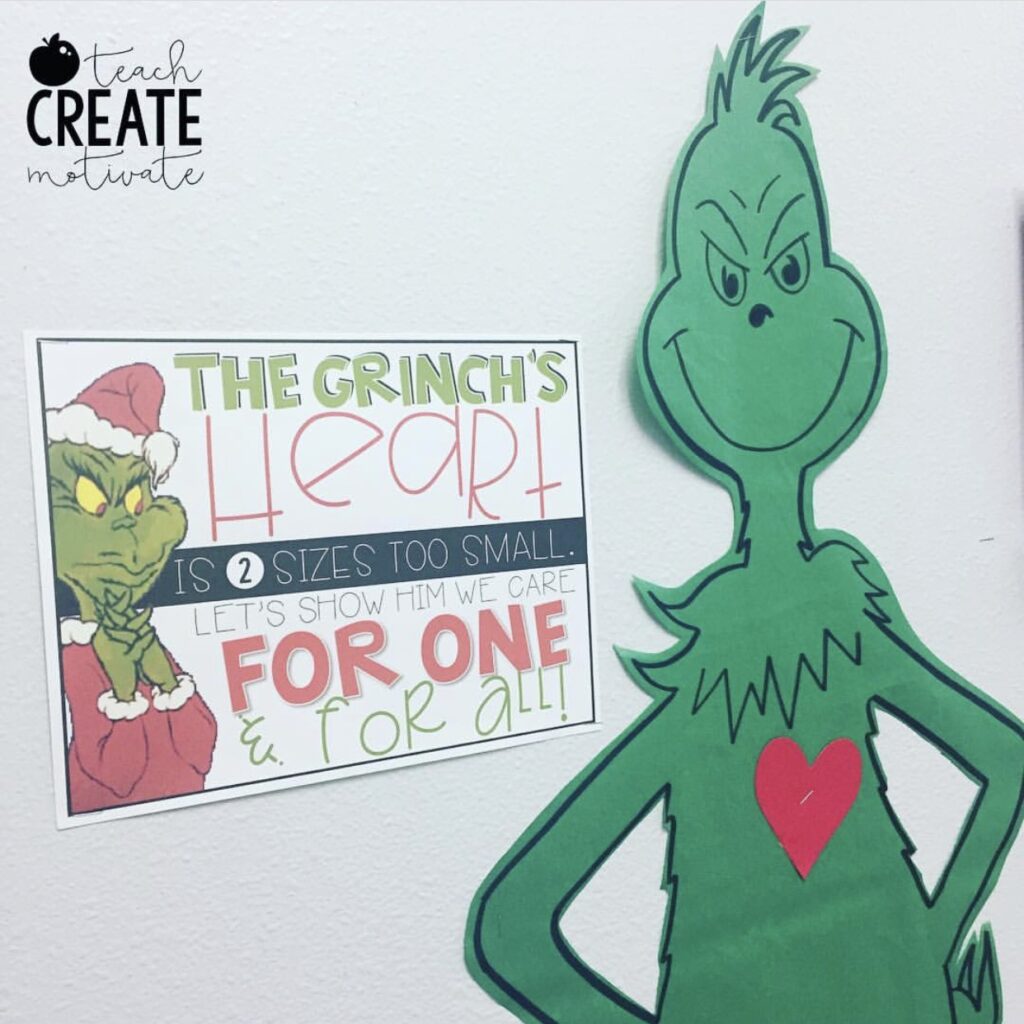 Pinterest for the WIN! Simply trace and cut a grinch with green butcher paper. Any acts of kindness your students see they can write it on a heart to staple up! (freebie below!)
Holiday Decor
Adding little touches of holiday decor can make your classroom feel so cozy and festive! I love getting holiday banners from the Target Dollar Spot and a small classroom tree with bright ornaments! Plus our favorite string lights that are up all year add to the look!
The stretch to winter break can seem long but these fun classroom ideas help keep your environment festive and engaging! Grab both the elf and grinch sign for free for your classroom below-sign up and they will go straight to your inbox!!

Happy Holidays!