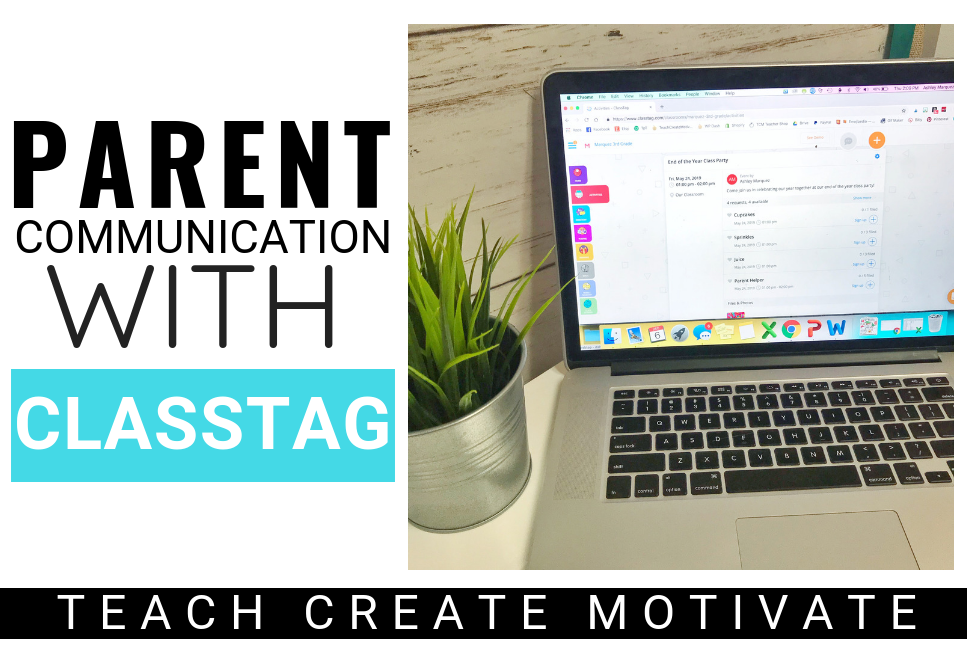 I love anything that helps make my job as a teacher easier and more effective. Parent communication with ClassTag does just that! When I first heard of this website/app I was blown away! ClassTag provides so many functions to make communicating with your parents seamless! It is like a hub with all the tools you need in one place. Plus, it is super user friendly for you and parents1 You can access it anywhere, from home or school using the app or website.
Here are my favorite tools it offers:
Events
ClassTag gives you the option of creating classroom or grade level events. Simply click, add event and fill out the necessary information. My favorite part of this is that right there on the event page you can attach photos and files. Also, another perk is it allows teachers to ask for volunteers and/or items.
This is seriously perfect for so many things we have going on throughout the year! So for example, for our upcoming Winter party this month, I simply created an event and asked for everything we needed all on one page. We need things like icing, cookies, juice, as well as parent volunteers to help out with the party day. You also have the option of "announcing" the event which means it gets sent to the parents emails and phone numbers! I love that this can be in the same location as all other communication to my students' parents!
Photos
ClassTag also allows you to upload classroom photos for parents to see. It categorizes them by photos you have uploaded or event photos. So easy!
Conferences
The parent conference tool is by far one of my favorites. I have used a website for online sign ups for my conferences in the past. I love how easy it is to send a link and access the information for conference times anywhere. Now, with Classtag the conference sign up is all within the website! This means that I can create a sign up with time slots for conferences, add any details, and tell them to access it directly from ClassTag to sign up to come in. Again, this not only saves me time and makes my life easier, parents are not having to access different websites for multiple things. They simply go into our ClassTag account to find it all!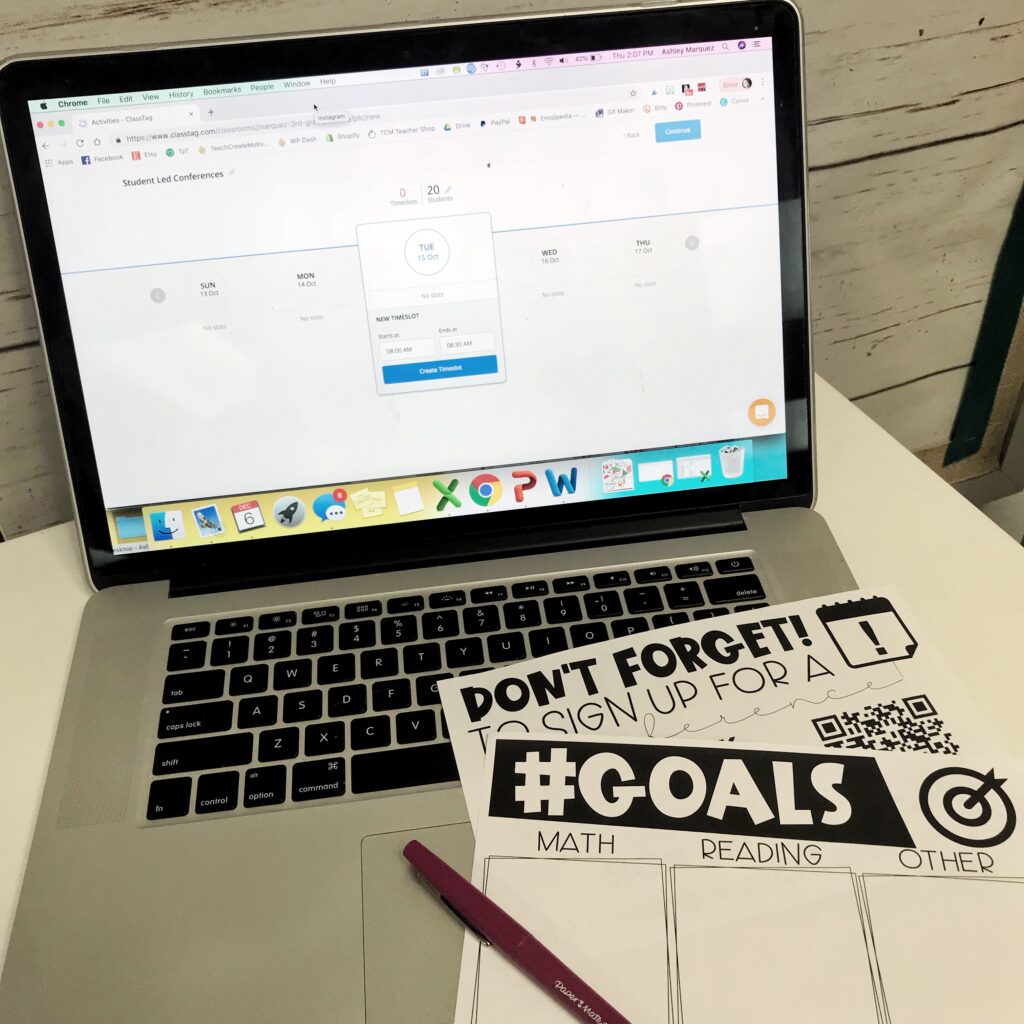 Stories
This is the easiest way to quickly share out to your parents. I love this feature for sharing pictures throughout our day, field trip or school event reminders, and any quick announcement i want to give my class.
Parent Volunteers
Another thing I like that ClassTag offers is an option to request parent volunteers outside of an event posted. We use parents to help with reading with students, math small groups, and various needs for our grade level, so this tool makes it very easy to quickly request a certain amount of volunteers for any activity.
I am so excited to have found ClassTag as a way to communication with parents in my classroom. Having everything I need at my fingertips and accessible anywhere is priceless! I highly recommend checking out this amazing tool for your future communication needs!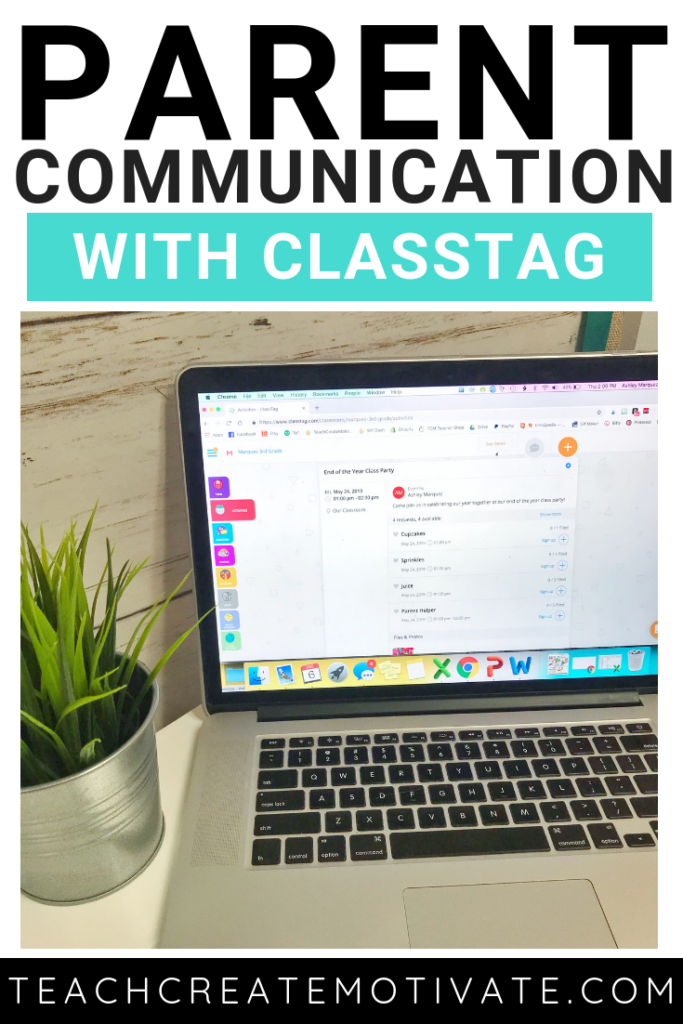 This blog post was written in partnership with ClassTag, and the ideas and reviews are honest and completely my own.