Book clubs are a great way to foster student-led learning, build classroom community, and create excitement around reading. The hardest part for many of us is how to get started!
Getting Started
Start by modeling what a book club will look like and sound like with your class. There are different ways to do this depending on your routine, curriculum, grade level, and class.
You can model what a book club will look like with a chapter book or picture book. Then create an anchor chart of norms or expectations for book clubs with your class. Make sure to discuss:
How long book clubs should meet
Where the group should meet
How to facilitate discussion
Participation in the group
Staying on task
How to apply skills they learn in class
Create Excitement Around Reading
Starting book clubs in your classroom can create so much excitement around reading! Students love opportunities to chat about what they're reading and work with classmates.
I like to introduce book clubs by giving the groups a choice of which book they would like to read in their group. Obviously, not all students will vote for the same book, but you can go off of what the majority wants.
One of my favorite ways to create excitement around reading is to do an unboxing with the class. Scholastic is a great place to get book club books since you need a set of 5 or so books and that can get expensive. All you have to do is create a teacher account, students can order books through you, and you get points for every order. The points translate into FREE books that you get to pick!
When our order comes in, I put the box somewhere special in the room and hype it up. Later that day, we open it together and I surprise them with what book club books are inside! I read the synopsis on the back and display them in front of the room to get students excited to read them.
Grouping Students
When your students have an understanding of how book clubs will run, put them in their groups! You can group them by reading level or book choice, or both. You can even group them based on the skill you want them to focus on.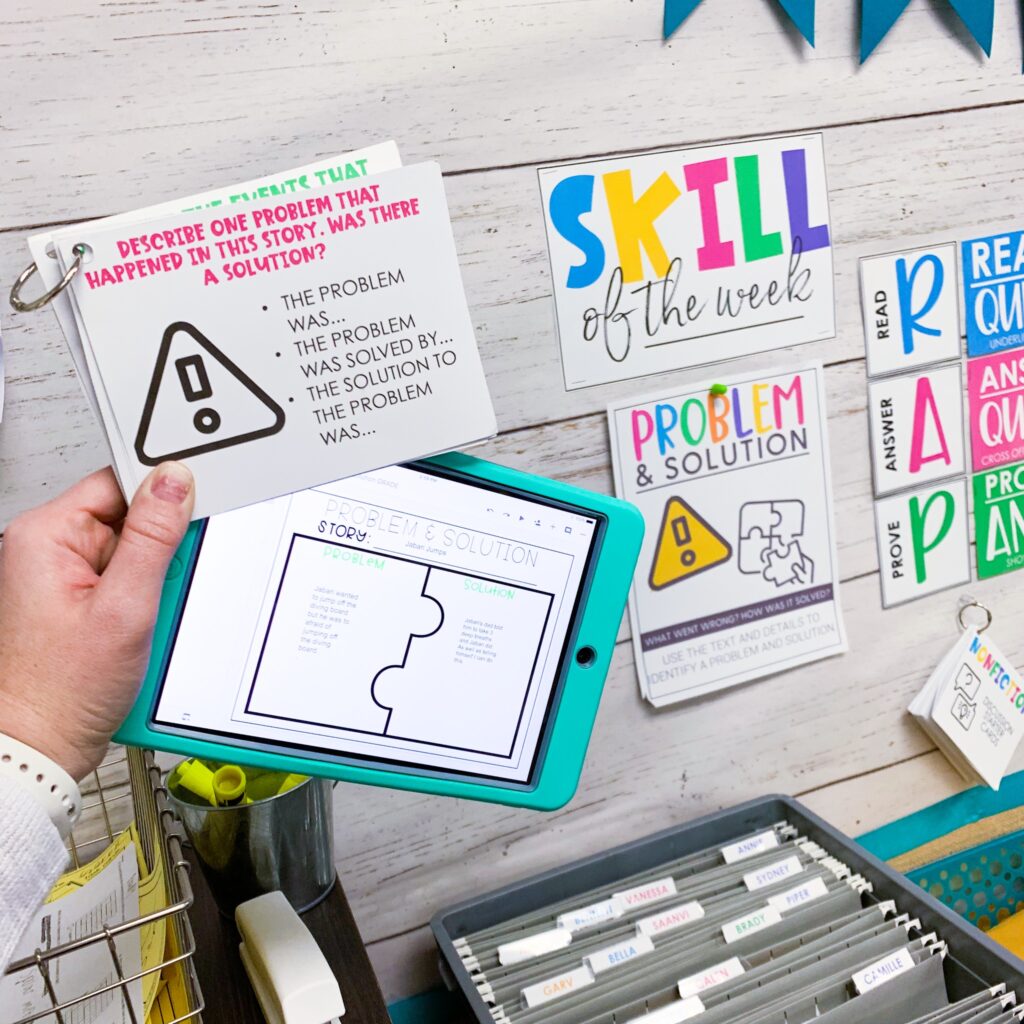 Book clubs can and should be interchangeable throughout the year. Allowing students to work with different classmates and groups will help expand their thinking and social skills.
Depending on your class size, set up 4-5 different book clubs so you can assign each group a day of the week to meet. Display a schedule on the board for the groups to follow and remember their day.
Schedule
I recommend creating a weekly book club schedule where students only meet one day per week on the same day each week! This not only helps them get other work done and have time to devote to their book, but it also helps you have time to pop in and meet with the groups as well. If everyone meets at the same time, book clubs can get hard to manage.
I have seen great success when clubs meet on their assigned day during stations for about 15-20 minutes. If everyone in the group is finished with stations, they can meet again later or on another day if time allows.
What's worked best for me is having students lead the book clubs themselves. The idea is that they essentially run themselves while you are meeting with small groups or conferencing one on one. The first week or two, you may want to be part of the group to help facilitate the discussion and keep things moving and after that, popping in for a few minutes is all you will need to do as long as the groups are following expectations.
Book Club Activities
Students read a specific chapter or a section of their book on their assigned day during independent reading time. In addition to the chapter/section, there is also a slide for students to complete.
Students use reading discussion cards during the meeting time to talk about the section of the book they all read. The discussion cards have a sentence stem that helps guide the conversation.
Reading Discussion Cards
These discussion cards are perfect for book clubs, book talks, and guided reading groups, including reading questions for either fiction or nonfiction texts. You will create reading independence and engagement with over 36 reading questions.
Members of the group can take turns picking a card and starting the discussion. You can also assign a specific card based on what skill you are learning in class that week.
Students also receive a slideshow of graphic organizers or reading response slides to complete while they are reading their book. I pick a few slides and combine them to make a slideshow. They can complete these with their group members, independently, or a little bit of both. All students have their own slides to complete, but they can absolutely bounce thoughts off each other. Take the slides for a grade at the end.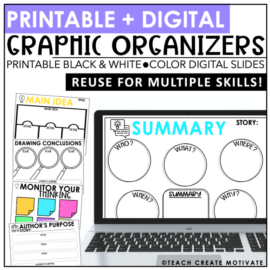 Digital & Printable Graphic Organizers
These graphic organizers are perfect for any text. Use for writing, reading or reading comprehension. You can create as digital graphic organizers as well. Vocabulary, story elements, author's purpose and many more are included.
The graphic organizers and reading response slides are in Google Slides so you can pick and choose what skills you want students to work on. You can easily delete the slides that don't apply to the book the groups are reading.
This is also a great way to differentiate. Maybe one group would be more successful if they just had 2 or 3 slides to focus on, where another group would be successful with 5 slides. These slides are completely customizable to your students' needs!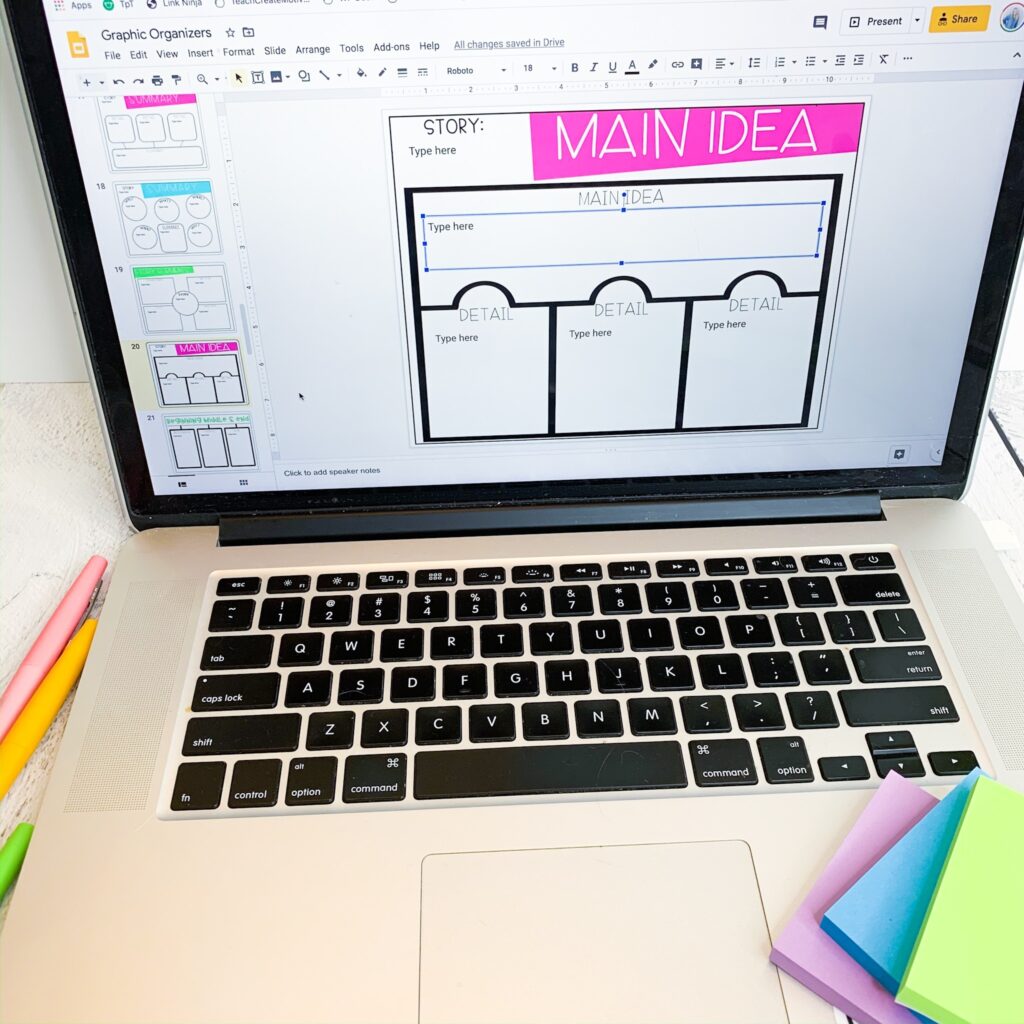 A Twist on Book Clubs
Podcast groups and brochures are also a twist on book clubs with just listening! This is a great way to practice those listening and speaking standards, foster student engagement, and exercise reflective thinking. Find inspiration from the post, Using Podcasts in the Classroom.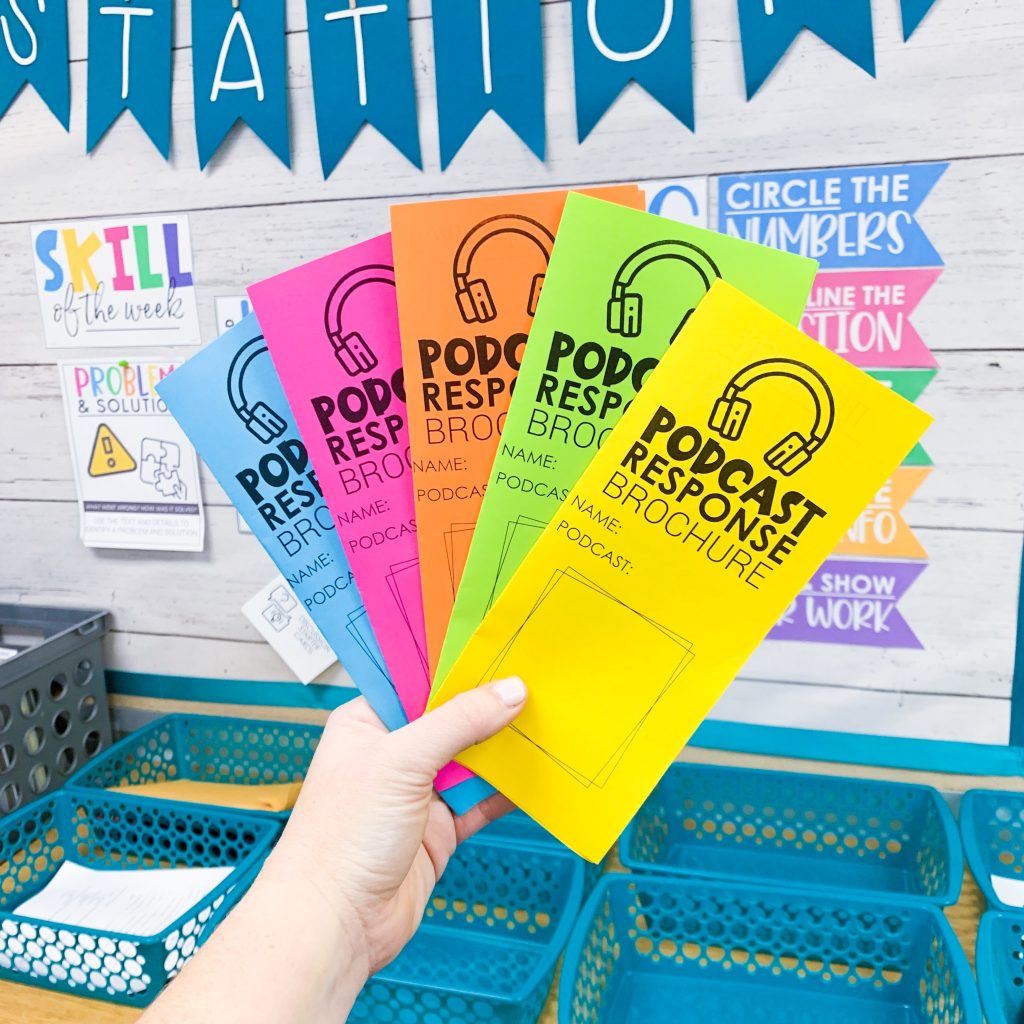 Starting book clubs can be intimidating at first! Remember to take it one day at a time, establish high expectations, and create student buy-in. You'll be so proud when students are running them with minimal support from you!
Pin the image below to revisit this post later!