Happy March friends!
I am bringing you another staff sunshine idea to add to my series! If you want to see other ideas I have blogged about, click
here
!
This post is all about spreading sunshine at your school on St. Patricks day! I have 2 freebies for you to use at the end of this post too!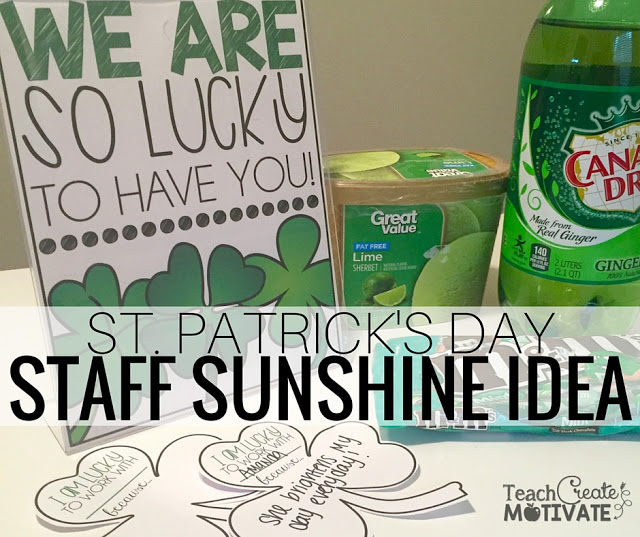 We just HAPPEN to have a staff meeting the day before St. Patrick's Day next week, so during the meeting everyone will get a shamrock with someone's name written on it. This way everyone gets a message (versus picking who to write it to). The shamrocks say "I am lucky to work with ____ because…" Each teacher/staff member will write at least one reason they are lucky to work with the person on their shamrock! Then, I will collect them and hang them up in the lounge for everyone to see. 🙂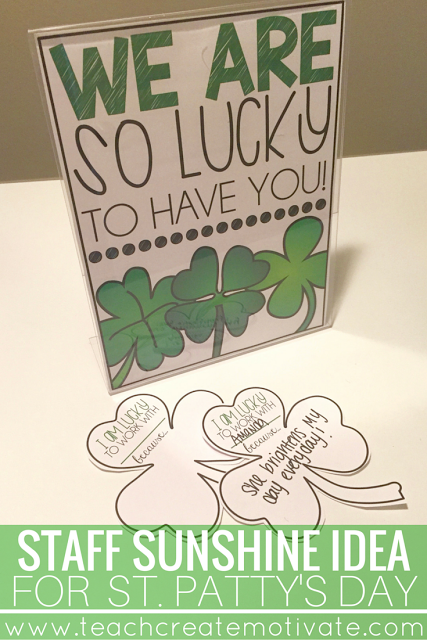 On St. Patrick's day I am making a super easy green punch and a fun green themed snack for everyone. Pinterest is a life saver when it comes to these things! 😉
The punch I am making is from this pin below–You only need 2 ingredients! 
The snack I am making, I adapted from this recipe! I bought my caramel corn instead of making it! 
I will have the punch and snack in the lounge with this cute sign that says "We are so lucky to have you!" I also may or may not have bought green chevron straws and cute cupcake liners for them too. 😉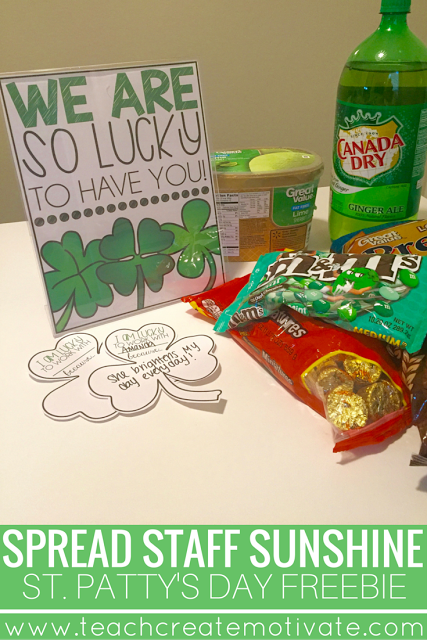 Everyone deserves to feel appreciated all the time!! I love helping build staff morale at my school and just plain making their day with a special treat!!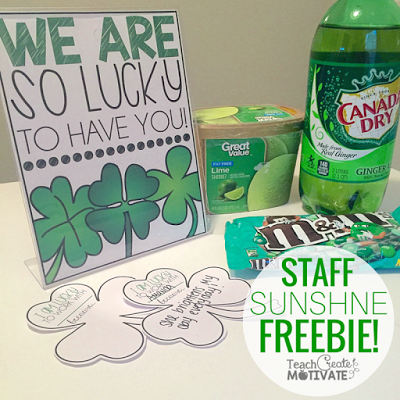 I hope you can use these ideas and freebies to spread staff sunshine at YOUR school! Grab the sign and the shamrocks for free
HERE
!! 
Holiday ideas on Pinterest!