This month's read aloud is perfect for the month of January! Martin Luther King Jr. Day is January 16th. For this specific holiday, we read many books that help teach us about Martin Luther King Jr as well as his importance to our country.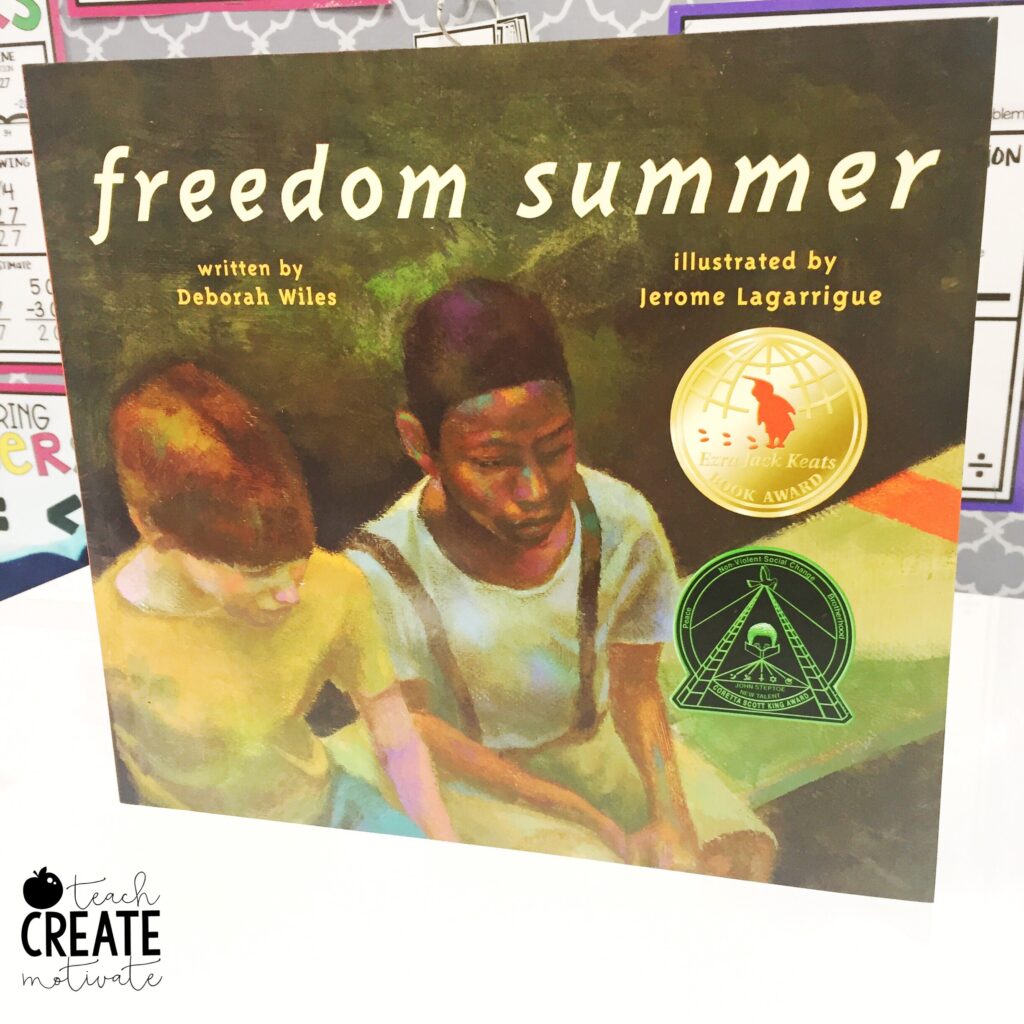 I love this story, Freedom Summer by Deborah Wiles, in particular because it is very easy for students to relate to. The story talks about a young white boy and an African American boy who are friends. The African American boy's mother works for his friend's family. They spend time together each day in the summer. Unfortunately they can't do everything together in town because of segregation laws. They still play together at home and don't let that ruin the special friendship they have. One day they learn that a new law has passed and they will finally be able to swim together in the city pool. They wake up early to swim there and see that it is being closed up due to people not agreeing with the new law. The story ends with the boys walking into a store together, arm in arm, to buy ice cream. Despite what others may think, they know their friendship is something special. You can grab this book on Amazon here!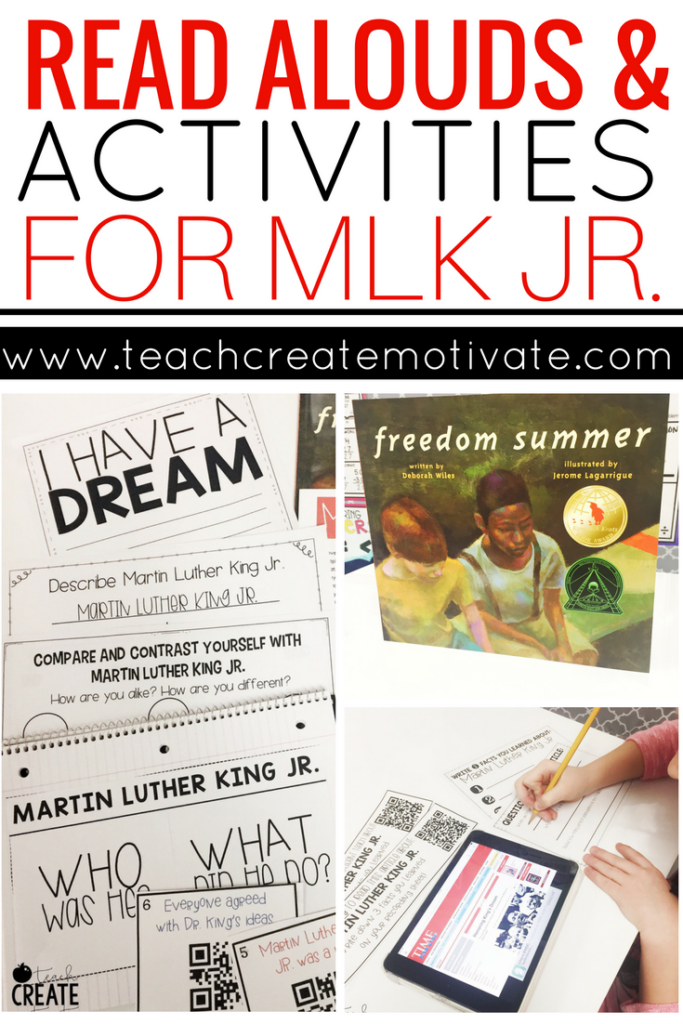 This story will be used in my class to open up a unit about MLK Jr. and how he has made a difference both in the past and in our lives and classrooms today. I have many activities I plan on using some of them whole group and many of them in stations for a few weeks. They provide great opportunities to integrate reading, writing, and social studies.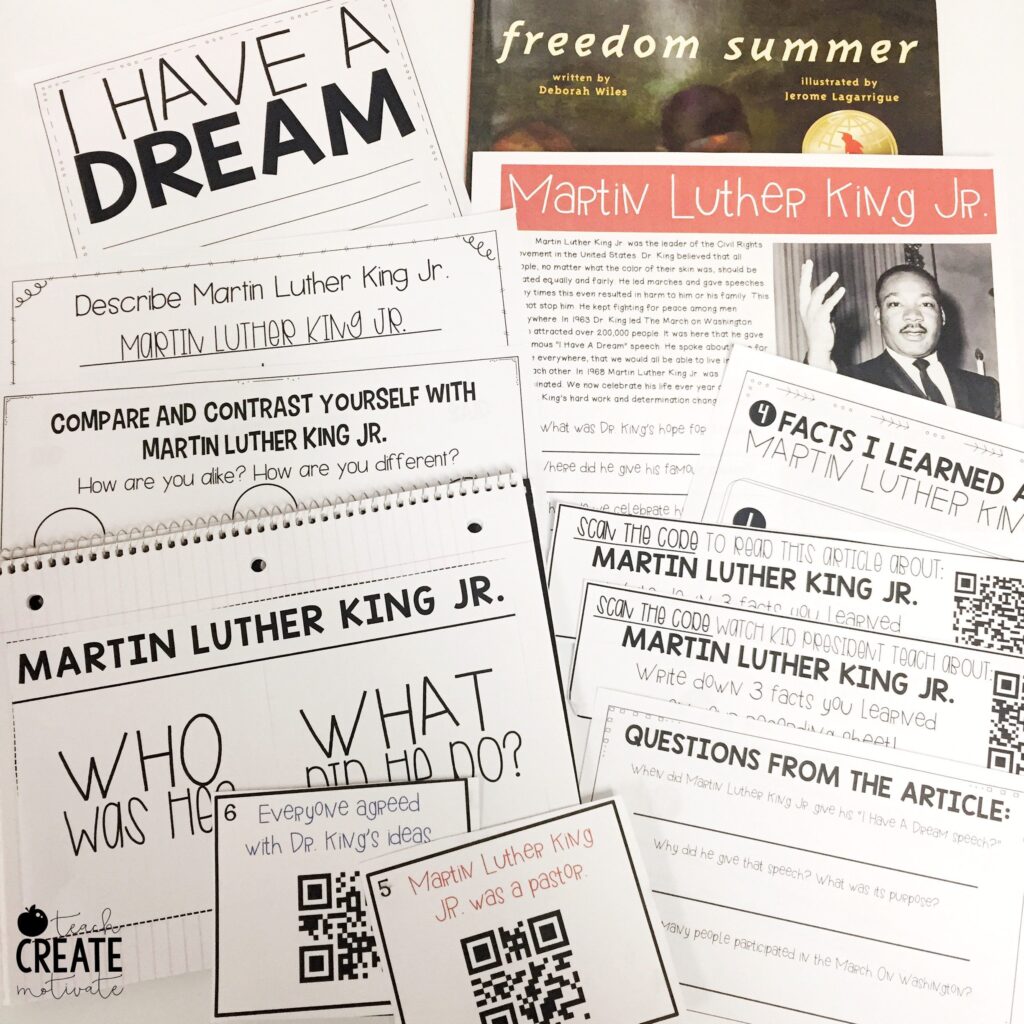 Flipbooks are perfect to use while introducing a topic or unit. Click here to get this page for FREE to use with your students!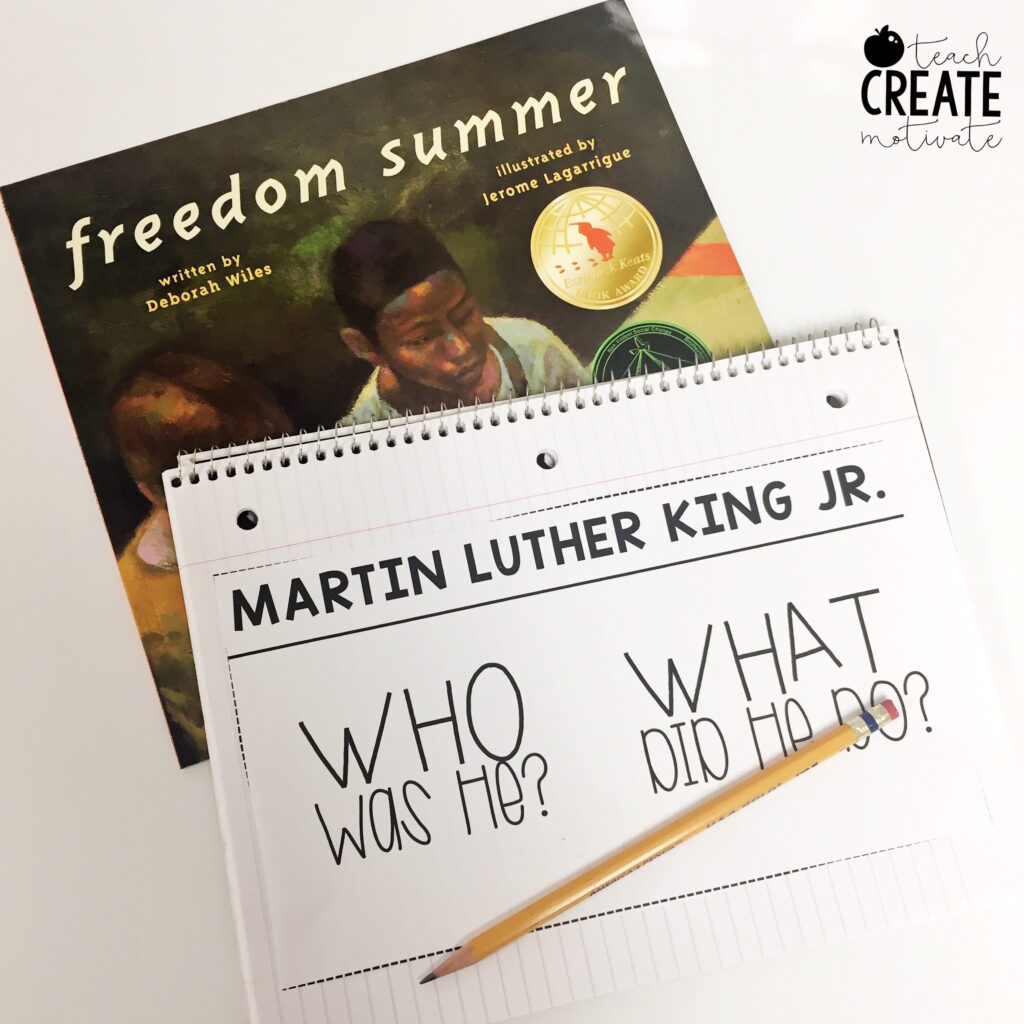 My students love taking webquests when learning about a topic. They simply scan the code and answer the questions or write facts.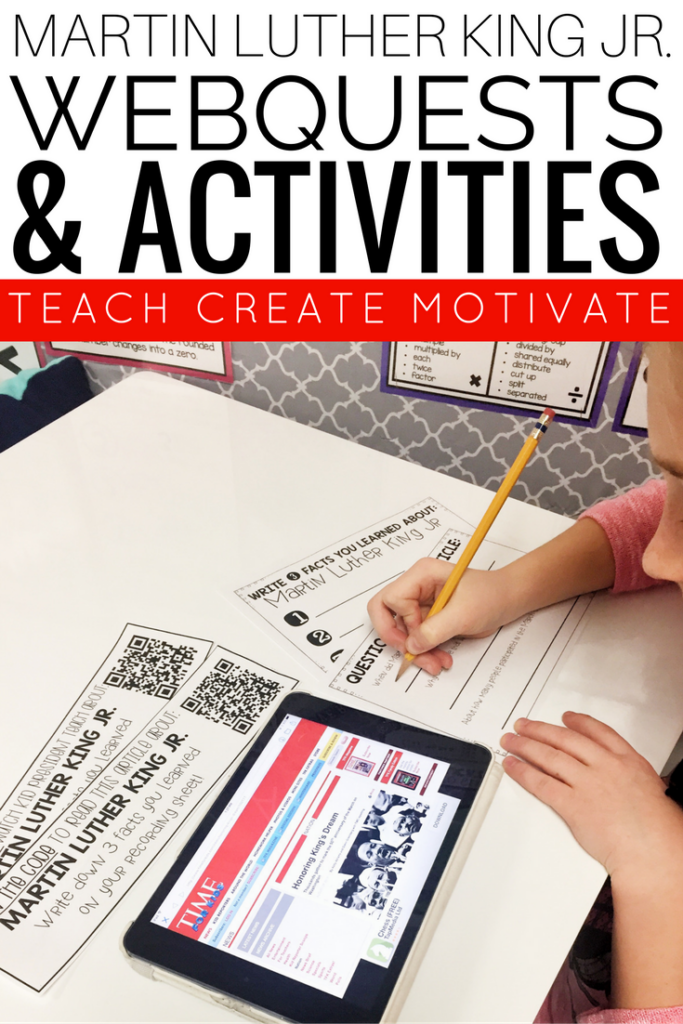 I love having some writing prompts for work on writing time each day.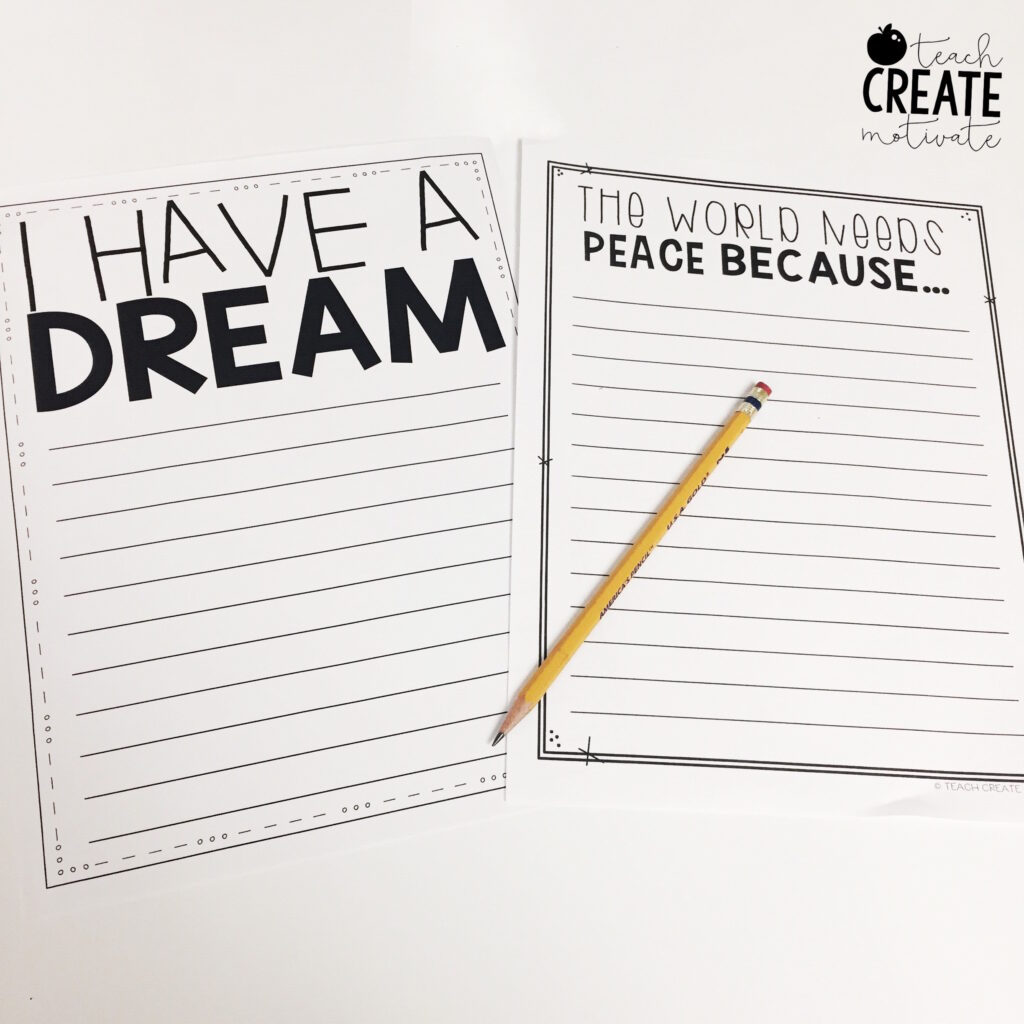 One of my favorite activities to do with our MLK Jr. unit is our "I have a dream" project. After listening to MLK Jr's speech, students write their own I have a dream. I have them write a line about themselves, their family, city, country, and the world. Then we make our face and write our dream speeches in a thought bubble. It is the perfect activity to put up in our hallway! 
We also do non fiction reading passages and true and false questions! 
If you are interested in these activities you can see them in my store here!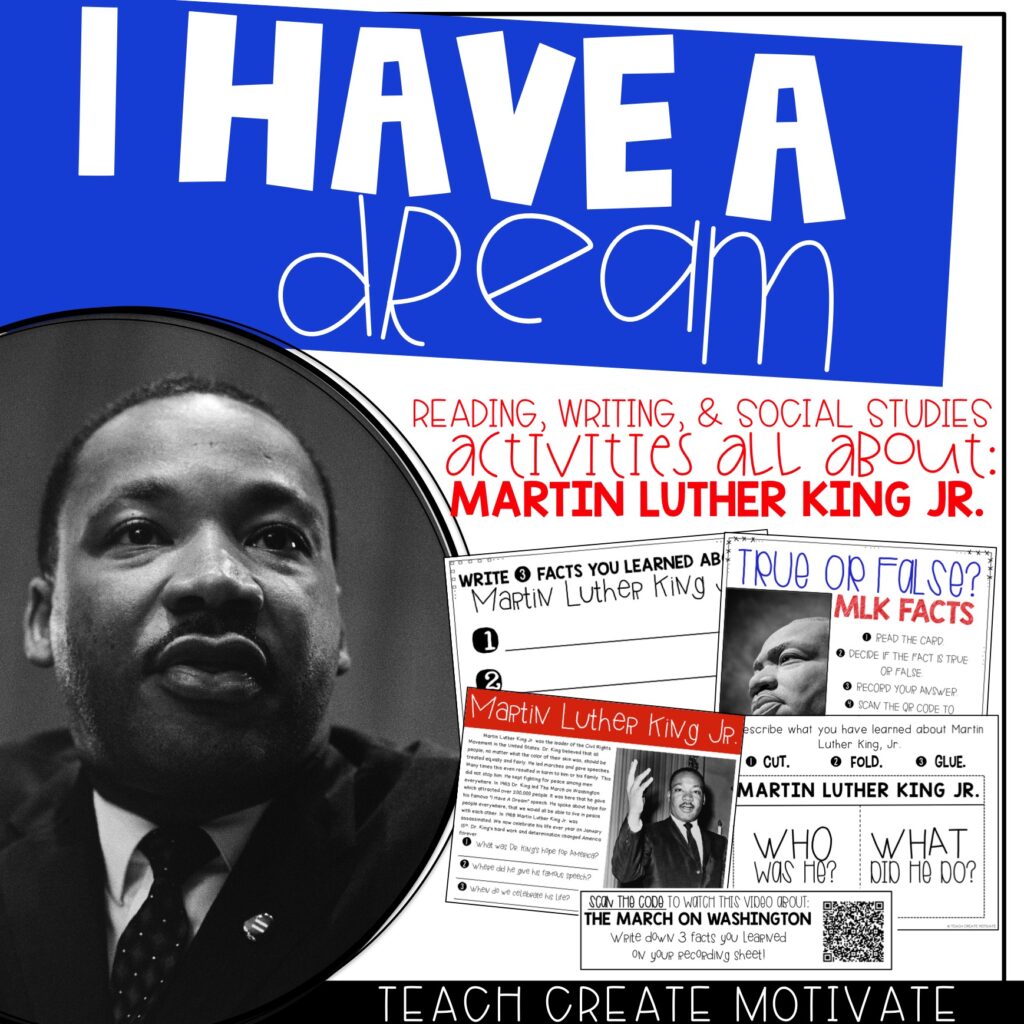 To see another read aloud I use with these activities this time of year click HERE! 
Follow my Reading board on Pinterest for more ideas!
Don't forget…enter to win FOUR books of your choice!!
See other great read alouds for January below!