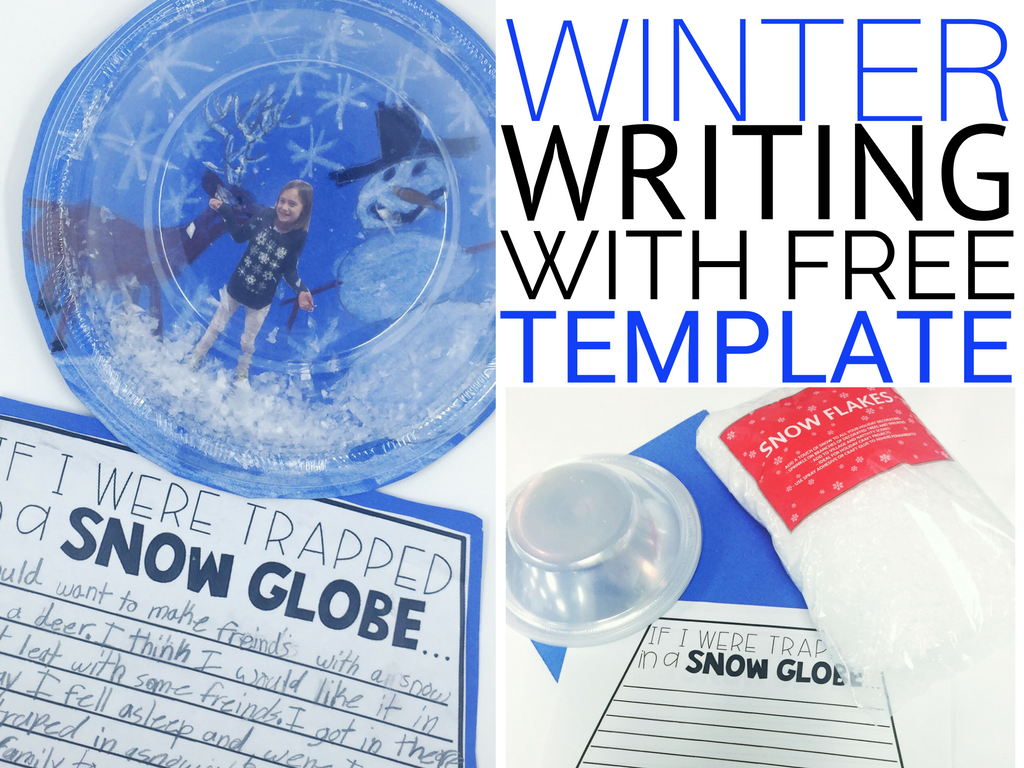 Okay if you have ever been on Pinterest during the winter you have most definitely seen this adorable winter writing craft to do with your students: If I were trapped in a snow globe.. AH-dorable!! I finally got around to doing this cute writing activity with my class this year. I am not going to lie to you…. it was easy, a great way to get some writing in the last week before break, and SO so cute!! This is also perfect for anytime the month of January. I wanted to share the materials I used, how I made mine, and of course the template for free!!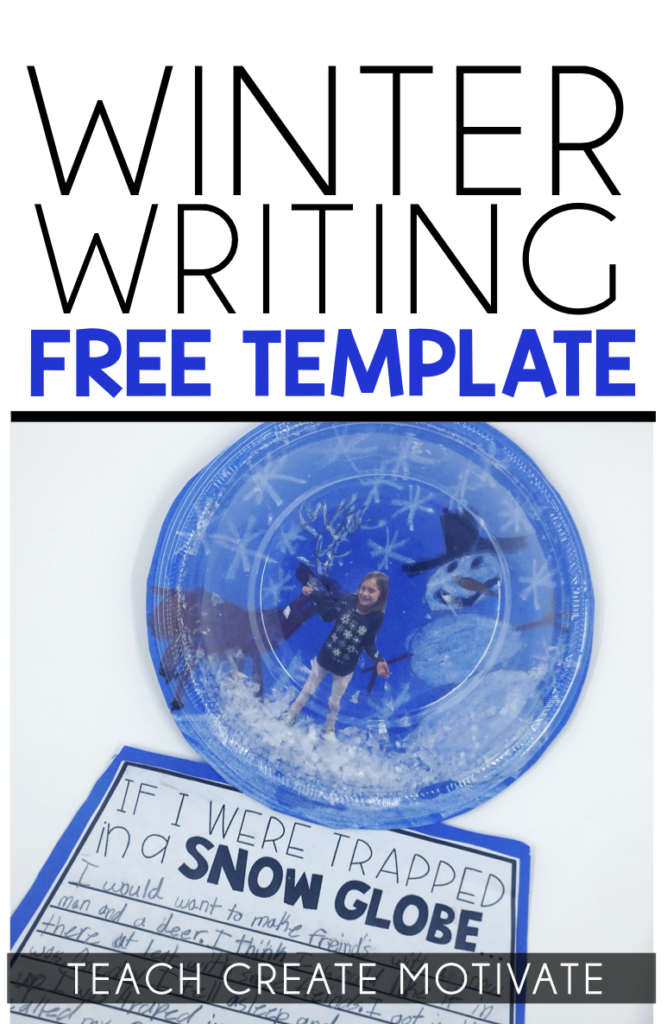 SO..this will be super quick so you can grab all of these materials and do this cute craft with your kiddos! 
Here is ALL you need to do this activity, minus the glue gun! I could NOT find clear bowls or plates anywhere…but then I remembered…duh. AMAZON! These were 100 bowls (12 oz) for $15! It was enough for our whole grade level! Here is the link if you want to grab them! The fake snow was from target for $2 and was enough for 4 classes! I got 2 bags just in case. (You can also get this on Amazon here!) We just used some blue construction paper for the background. 
First I had my kids brainstorm their writing and pre-write. I wanted them to be very creative with this prompt, as well as write enough to fill the template but not too much that they needed more space. We used our timed writing slides for every step of the writing process.. they work like a CHARM! See them here! 
Once they were ready for their final copy I had them write it on the template, cut it out, and glue it on the blue paper. Then they cut that piece out. Then, they traced the wide side of the bowl on the other piece of blue paper and cut that out. I took their pictures as they were writing, tracing, and cutting. I had them pose in a way that would fit their stories. I quickly uploaded them to my Google Drive account and inserted them into Powerpoint. I resized them to about 3 inches tall. Then, my students cut themselves out of the picture with no background showing (so it really doesn't matter where you take the pictures!). After they had them cut out they glued themselves into the center of their circle and drew their snow globe scene all around their bodies.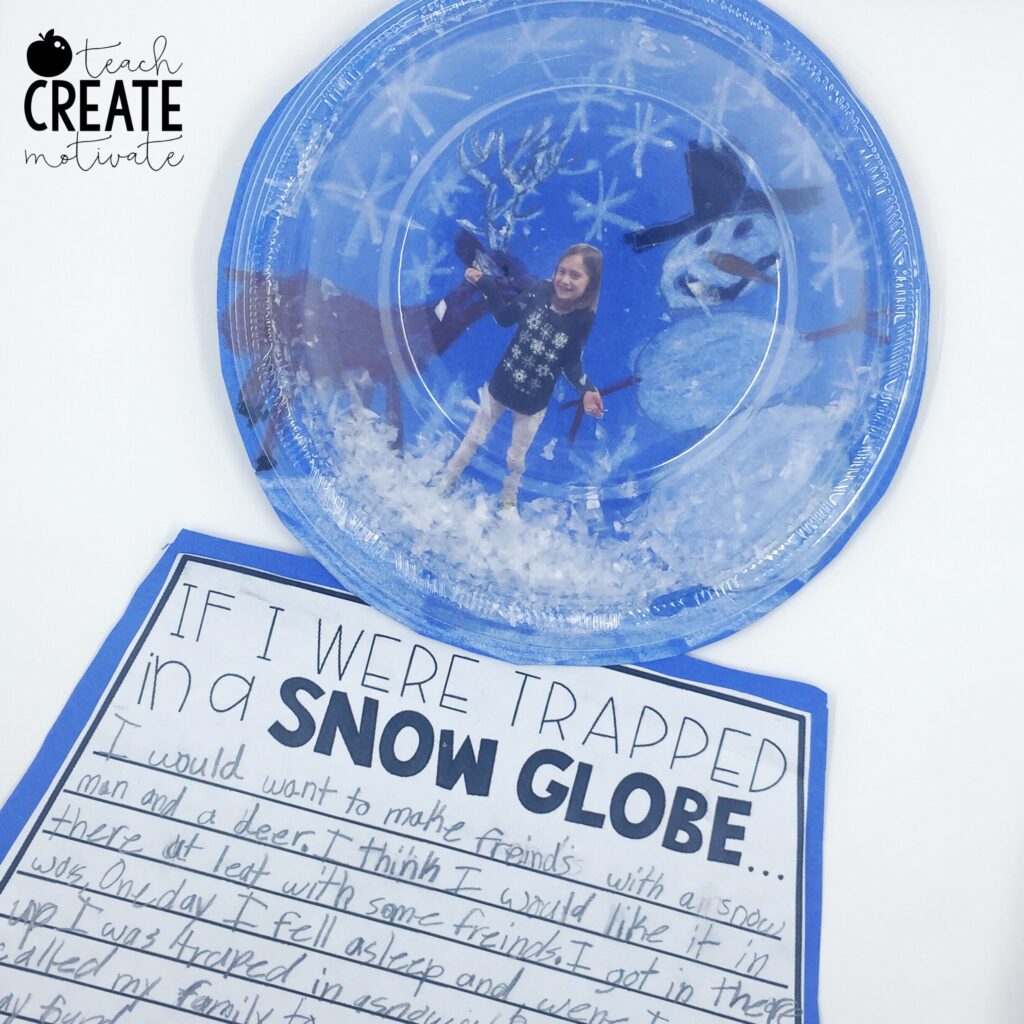 After all of these pieces were finished I sprinkled some snow on top of their circle, put some hot glue around the rim of the bowl and stuck it on the blue circle. Then, I glued that piece to their writing! That's it!!
It really was so easy and didn't take too much time at all! They are going to look so cute in the hallway! I have the snow globe writing template for free in my store here! 
I hope you have a great last few days with your kiddos! 🙂