I thought it would be fun to compile a list of the best selling Amazon items I share on my Instagram or here on my blog! These are the TOP 25 items purchased from my favorites I share! Get ready to *add to cart*!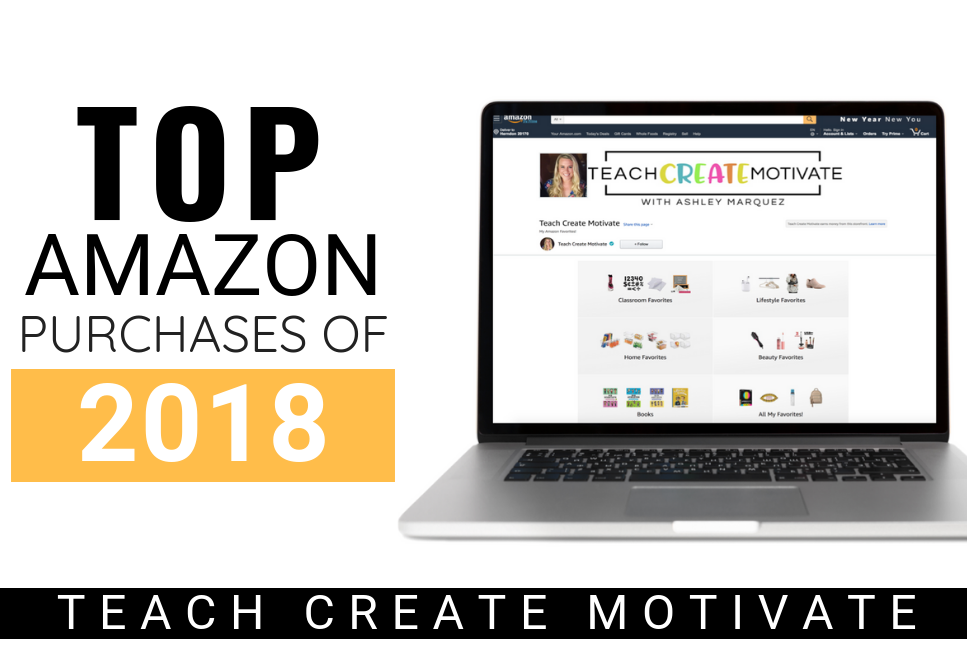 25. Oversized Sweater-the best!
24. Shermie Sweater-a fav!
23. Laminator-a must for EVERY teacher!
22. Henley Front Tie Shirt
21. Astrobrights-yes please!
20. Disco Party Lights-a must for every classroom celebration
19. Magnetic Numbers-I use these for the date on my whiteboard
18. Crossbody Purse-amazing quality and so cute! also only $12!!!
17. Caldrea Countertop Spray-my love for this stuff runs deep. It is TOO good
16. Laminating pouches
15. Hanging File Organizer
14. Velcro Dots–you can never have enough!
13. Dry Erase Pockets-perfect for station activities
12. Exercise Balls-flexible seating LOVE
11. Jenga-use for tons of classroom activities
Here are the top 10..get ready..these are GOOD

10. Classroom Doorbell-my favorite call and response tool!
9. String lights-these make your classroom SO cozy
8. Expo markers..need I say more?
7. Backpack-I have two of these and LOVE them so much!
6. Leggings-allll the leggings, 1. workout leggings & 2. soft leggings
5. Ceiling hangers-these are for your classroom photo booths and other student work!
4. Mr. sketch markers-anchor chart LOVE
3. Flair pens-D U H
2. Teacher Toolbox-don't forget your labels!

drum roll please…..

1. Magnetic curtain rod-to hold your anchor charts up on the white board!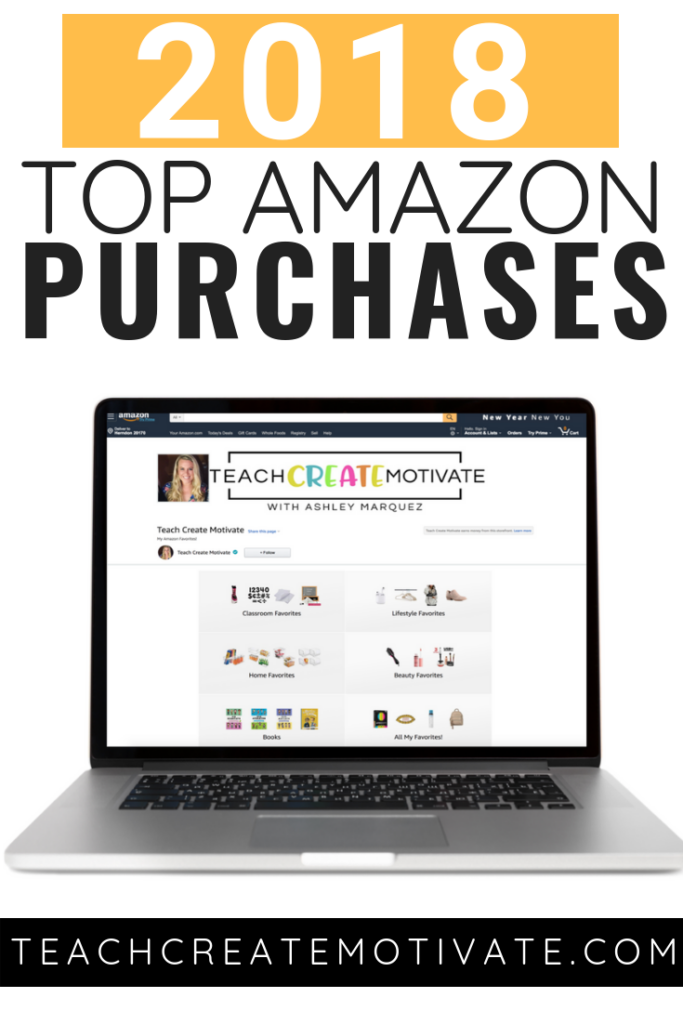 Teach Create Motivate is a participant in the Amazon Services LLC Associates Program. If you click on an ad or on an affiliate link, I may receive a small commission at no additional cost to you. You are not obligated to make your purchase using these links but if you do, it does support my blog and my business. I am thankful if you choose to use my links. I do only share products that I use and love.