This blog post was written in partnership with Brother Crafts USA, and the ideas and reviews are honest and completely my own.
Crafting is a teacher right of passage. Every teacher loves a fun DIY project! The ScanNCutDX from Brother Crafts USA is every teacher's dream when it comes to making cute things for the classroom!
Why I love the ScanNCutDX:
-it is SO quiet! No seriously…you can barely hear it cutting!
-it cuts any fonts you have or any creations you make on your own computer
-you can send your designs to it wireless #teamnocords
-it cuts tons of different materials and even can scan designs!
-Brother Crafts has lots of different tools available to help you complete your project!

Here are a few of my favorite projects I have completed so far!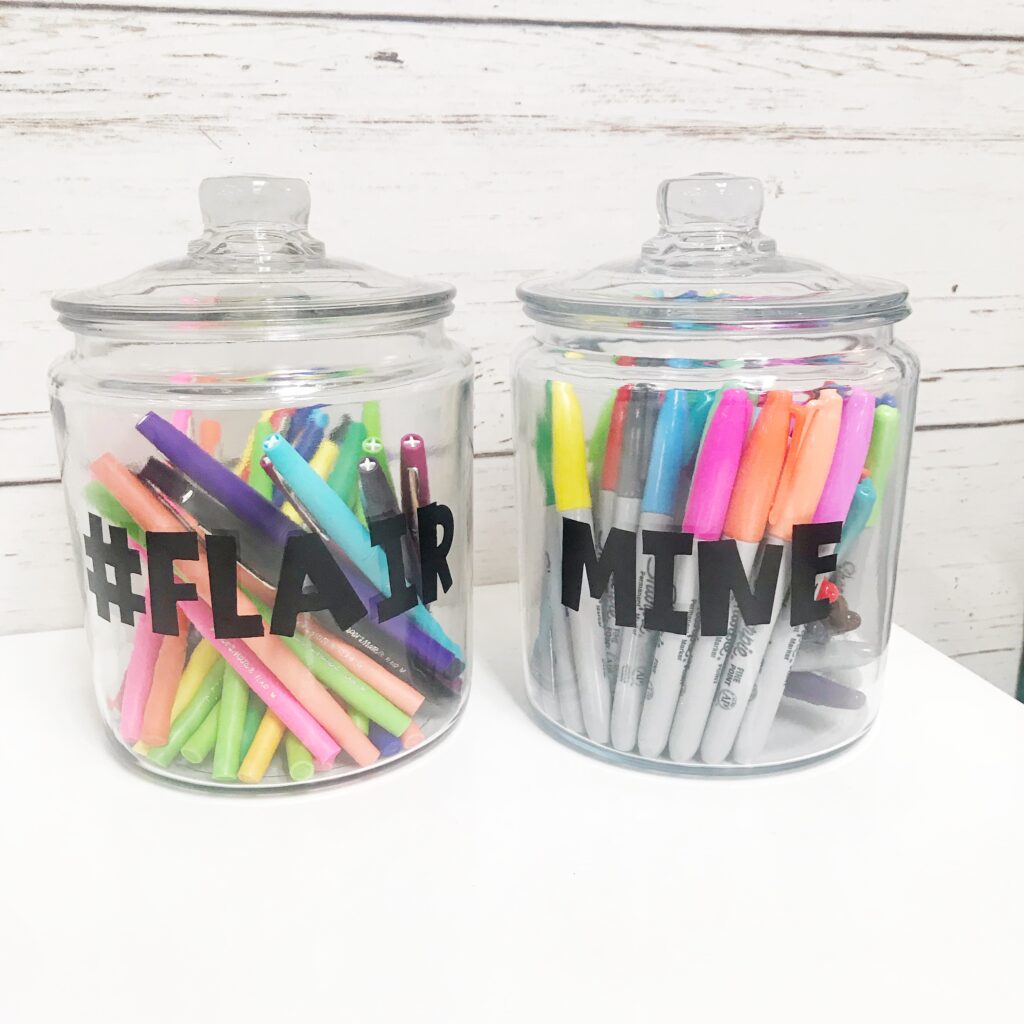 Hands off my flairs and sharpies! Every teacher LOVES classroom supplies! I wanted some cute supply containers for my classroom so I knew my ScanNCutDX Innov-is Edition was perfect to help me get to crafting! I love how easy this project was! I simply created the design using a font on my computer and cut it out using vinyl. Cute school supplies are every teacher's favorite thing!
These pillows are my FAVORITE new addition to our classroom library! This project took me less than 15 minutes with this iron on fabric. All you need is the fabric material and a blank pillow case from a craft store and you're good to go! Your students will love that you added this homey feel to your classroom.
As you can see the possibilities are endless with the ScanNCutDX Innov-is Edition from Brother Crafts Usa! It's a teacher's dream. Stay tuned for future projects I create for my classroom!