Hey everyone!! Thank you for visiting my new website!! This site has been in the works for many months, and I am excited to finally show it to you! Besides loving teaching my adorable 3rd graders, I have a passion for many different things. I wanted a way to have it all in one place and I couldn't be happier with how it turned out!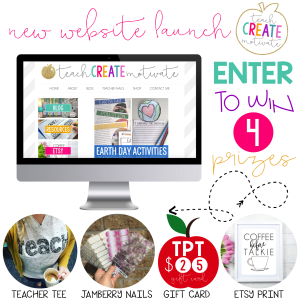 I thought it would be fun to do a little giveaway! I am giving away 4 things: one item from each of my passions and businesses! 🙂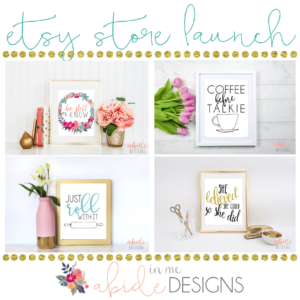 Along with the launch of my website, I am launching a brand new Etsy store!! I love creating digital prints for the home and office. So the first giveaway is ANY print from my etsy store of your choice! 🙂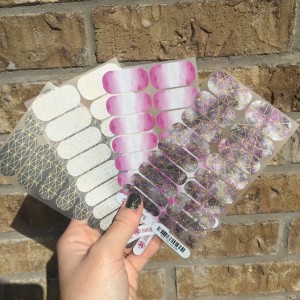 If you didn't know, I also sell Jamberry Nails. I love love love Jamberry so much! As a teacher it gives me an affordable lasting mani that is better quality from a salon. You can read more about Jamberry here! Enter to win a free sheet of Jamberry nails below!
The third giveaway is a $25 gift card to TpT...because who couldn't use some new resources for their students?! Teachers Pay Teachers has been a lifesaver for me so many times!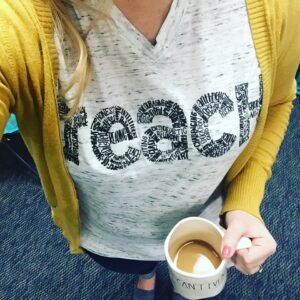 I am a huge lover of screen tees. Like.. I basically collect them! This TEACH tee from The Blue Envelope is one of my absolute favorites. Not only is it super soft and comfortable, but the message that make up the word TEACH is so true and creative! Make sure you check out their site for more adorable shirts! Enter to win this shirt below!!
I hope you love my new site as much as I do!! Good luck on entering!!!