Oh My Goodness! Am I really writing a blog post for ideas in your classroom for MAY?! That is crazy talk..but definitely exciting!

This month's book is such a sweet one! If you have never read The Gardener you need to head to Amazon quick (you can see it here) and grab it!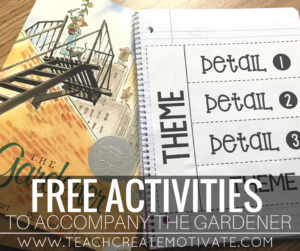 I love this book for many reasons! It is such a feel good book about how anyone can make a difference in someone's lives. It is all letters from a girl back and forth to her family as she stays with her grumpy uncle. It is fun to make inferences about how the uncle changes from the beginning to the end of the story.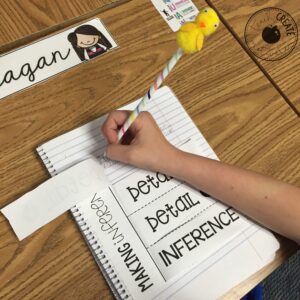 Along with inferences I like using this book to help reinforce theme. Theme is a skill my third graders always need more help with!
I plan on using these inferencing and  theme flipbooks to go along with this story. Grab it here for free! Want to see more reading and LA flipbooks? Click on the picture below!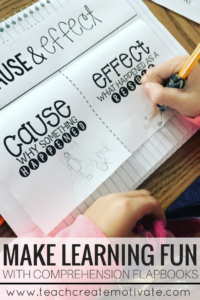 Don't forget to enter to win below!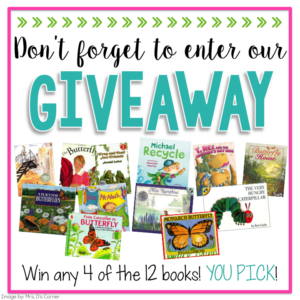 Check out my other blogging friends ideas for next month!!