November is full of holidays and many opportunities for seasonal learning. So here is a little round-up of November read-alouds. Read to discover some of my favorite books to read during this season that I use to teach about the important dates of this month.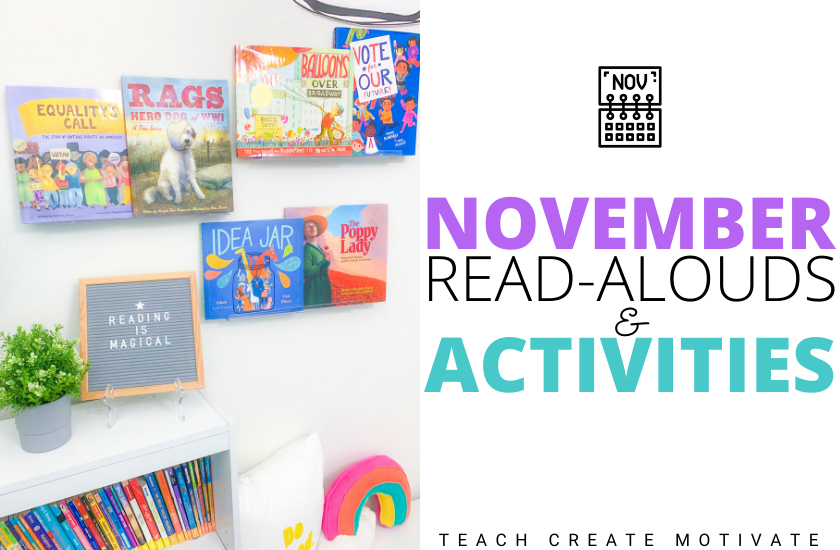 National Author's Day-November 1st
Celebrating the lesser-known holidays in the classroom can be so much fun! Switching things up for a themed day is sometimes just what you and your students need.
Use this day to practice being authors in the classroom! Here are some resources that make writing FUN for students and get them writing in all kinds of ways: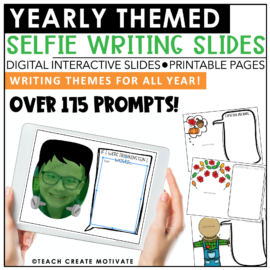 Themed Selfie Writing
Have your students "take a selfie" with over 175 seasonal and themed writing prompts.
Idea Jar
Support the budding authors in your classroom by reading Idea Jar by Adam Lehrhaupt. We all have students who sometimes get writer's block or have an idea and are unsure where we should go with it. This book is a great way to spark ideas in our students so they can get to writing! Here's the synopsis:
The idea jar is where students keep their ideas—anything from a Viking to a space robot to a giant dragon. These ideas can be combined to make new exciting stories. But watch out when the ideas escape the jar—they might get a little rowdy! Adam Lehrhaupt's newest picture book is sure to inspire creativity, imagination, and adventure."
The Word Collector
Inspire students to use a broader vocabulary in their writing with The Word Collector by Peter H. Reynolds. Use words from the book and challenge students to write a creative story with them or have them collect words throughout the week that they hear.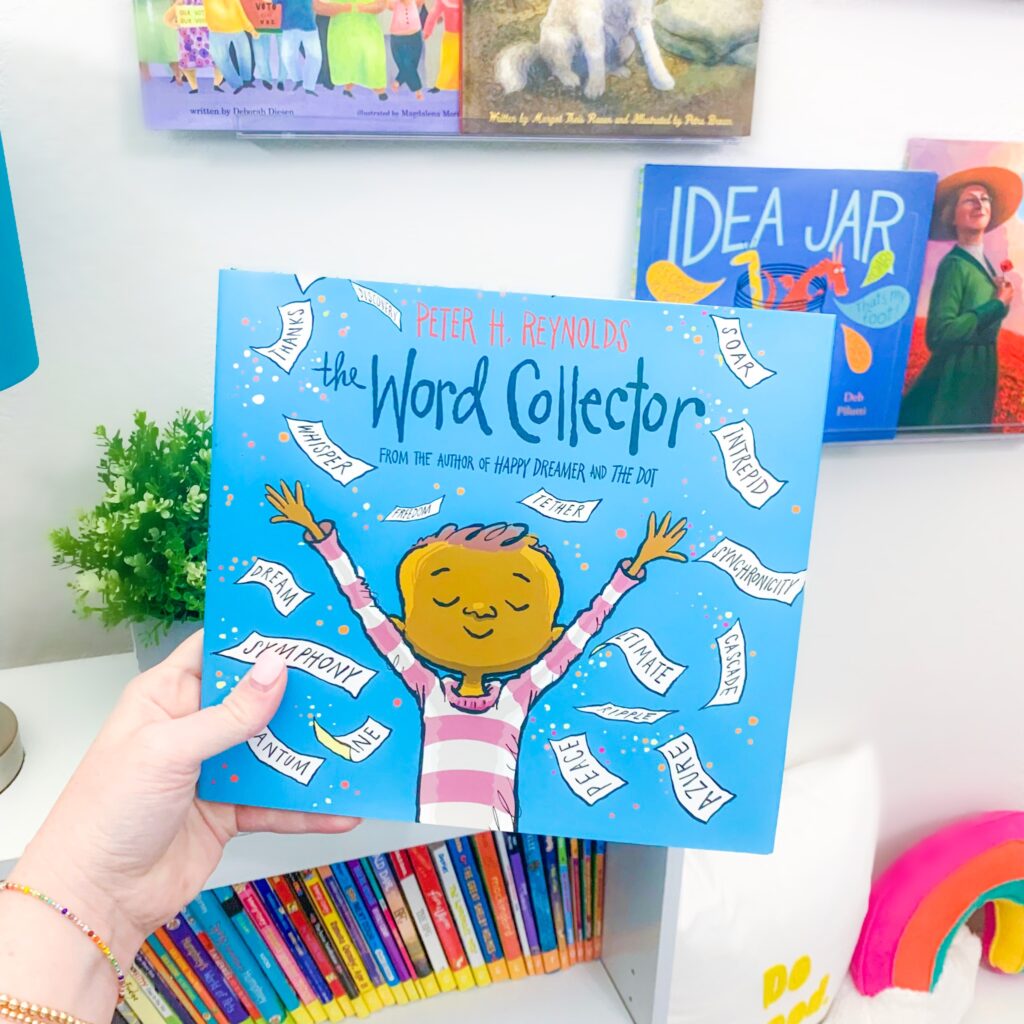 In this extraordinary new tale from Peter H. Reynolds, Jerome discovers the magic of the words all around him — short and sweet words, two-syllable treats, and multisyllable words that sound like little songs. Words that connect, transform, and empower."
Kid Authors
Kid Authors, True Tales of Childhood from Famous Writers tells the stories of the childhoods of our favorite authors. Teach students about biographies and help them to see that ANYONE can be a writer!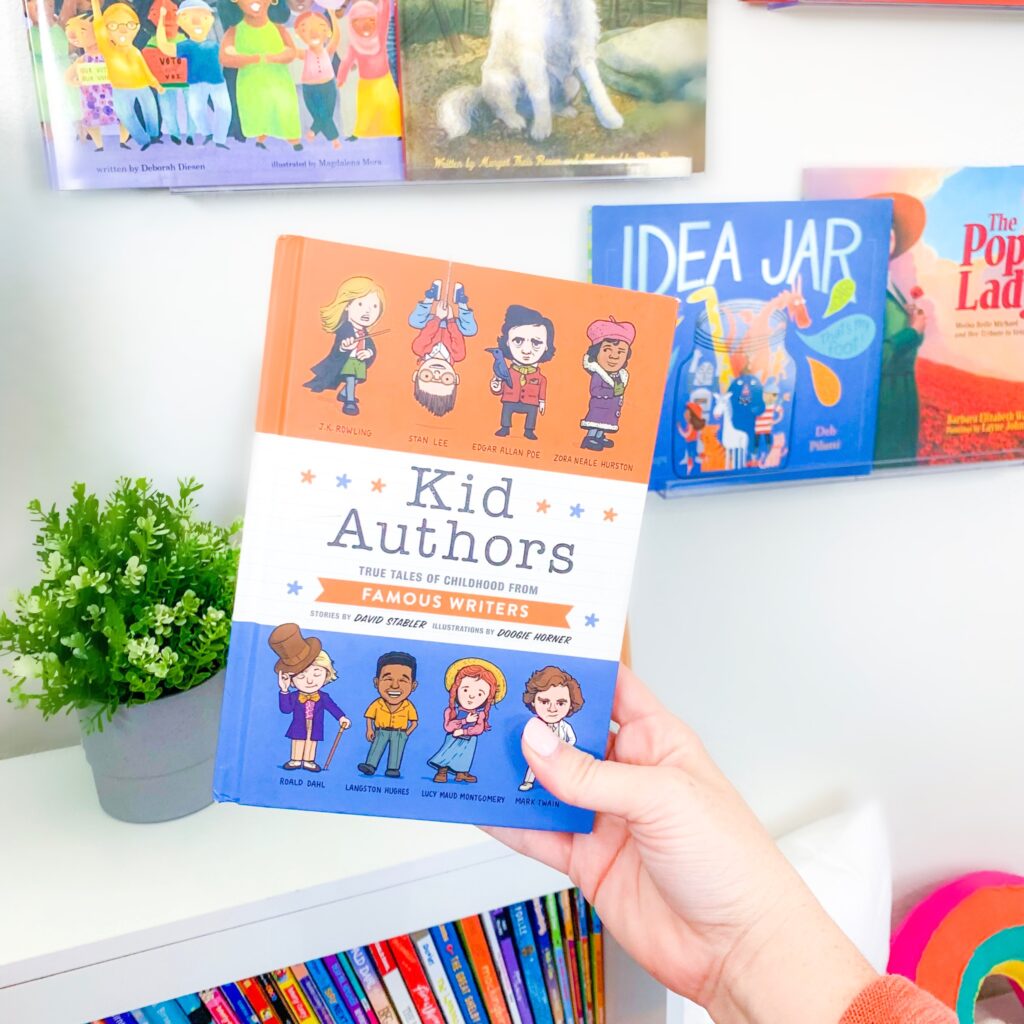 Election Day
Although this year is not a presidential election year, November is a great time to talk about Election Day! Maybe your state, city, or county has an important election going on this year.
Make Election Day the topic for a social studies lesson month. Create an Election Day center/station throughout the week. It can be something highly planned out or just a minor topic of conversation.
Here are some read alouds to use during morning meetings or social studies to spark a discussion around Election Day, voting, or even save for President's Day coming up.
Vote For Our Future!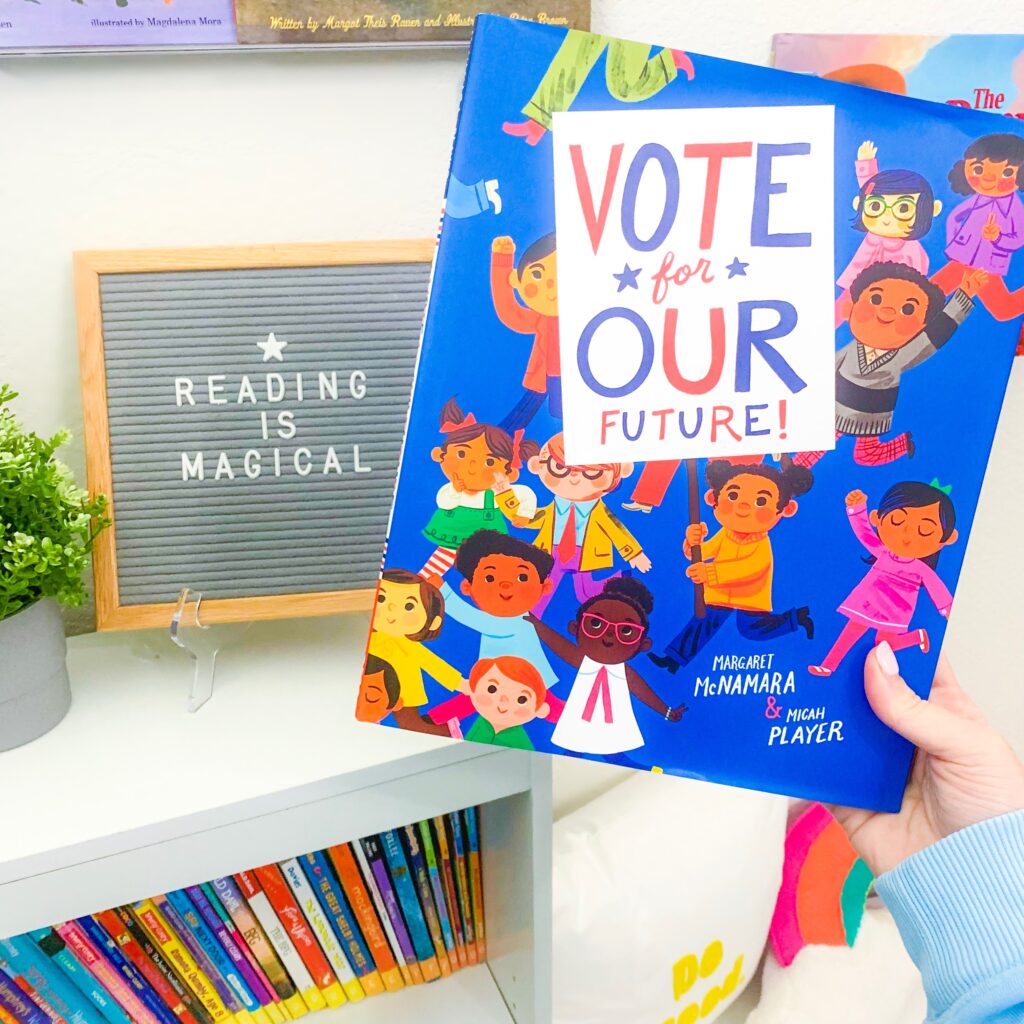 In this charming and powerful picture book about voting and elections, the students of Stanton Elementary School learn how we can find–and use–our voices."
Use Vote for our Future! by Margaret McNamara to discuss the process of voting with your class for a November read-aloud.
You can even practice voting in your classroom with this FREE Editable Voting Activity. We voted on flavors of Oreos, but you can edit to vote on whatever you'd like!
If I Were President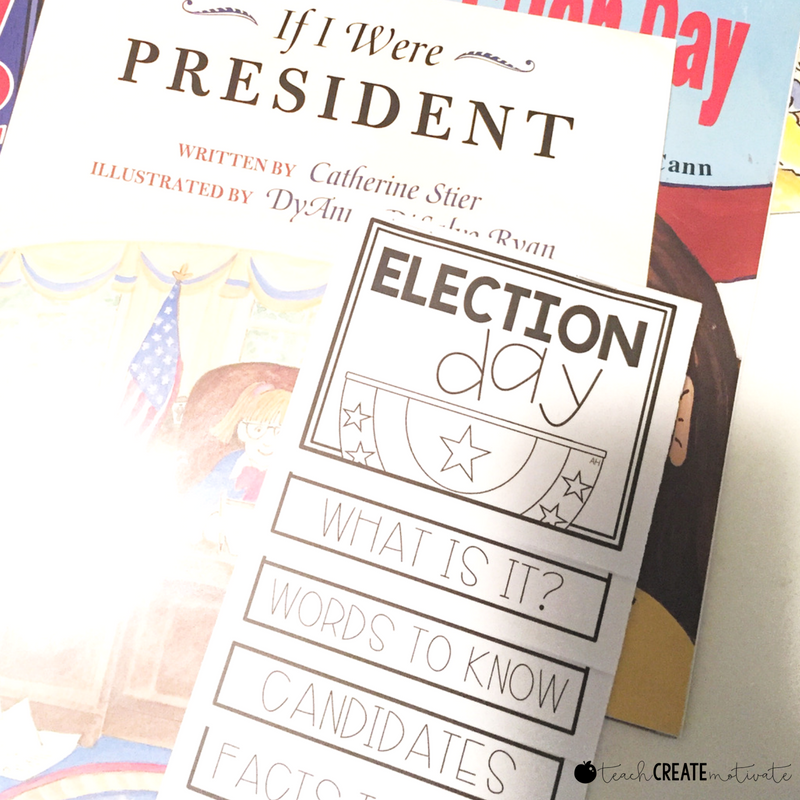 Read If I Were President by Catherine Stier to introduce the presidential election to your students and pair it with this FREE writing activity!
Students can write about what they would do if they were president. This would make a great bulletin board for the week or a way to integrate social studies and writing.
Grab your FREE "If I Were President" writing activity below!
Grace for President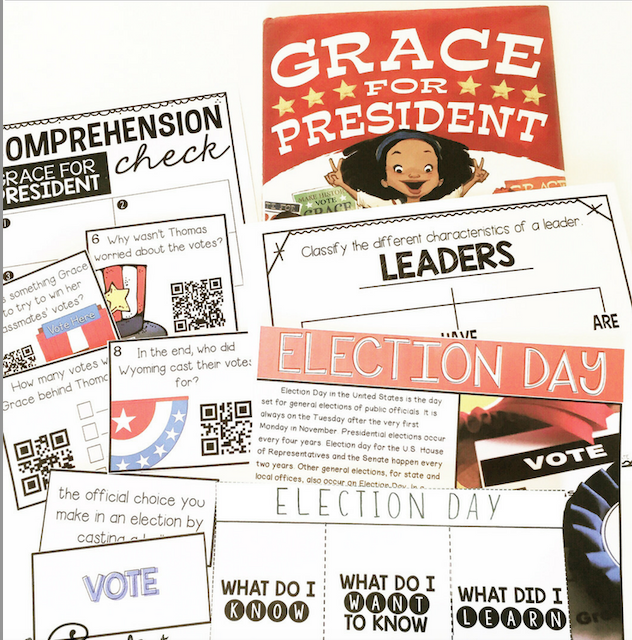 Read Grace for President to discuss Election Day with your students and practice comprehension and story elements with these election-themed resources.
Election Day
Includes general Election Day resources and activities and specific activities to pair with the book, Grace for President.
Native American Heritage Month
The entire month of November is Native American Heritage Month. Recognize the traditions, stories, and culture of Native Americans with read-alouds. Here are two of my favorites to use during morning meeting to facilitate these discussions.
We are Water Protectors
Inspired by the many Indigenous-led movements across North America, We Are Water Protectors issues an urgent rallying cry to safeguard the Earth's water from harm and corruption—a bold and lyrical picture book written by Carole Lindstrom and vibrantly illustrated by Michaela Goade."
Fry Bread: A Native American Family Story
Fry Bread: A Native American Family Story features family and friends gathering and enjoying fry bread together, a tradition that expands decades. Use the book to have a discussion about the theme and see what message your students draw from it. Morning meeting is a great time to quickly review reading skills while enjoying a book together.
Veterans Day-November 11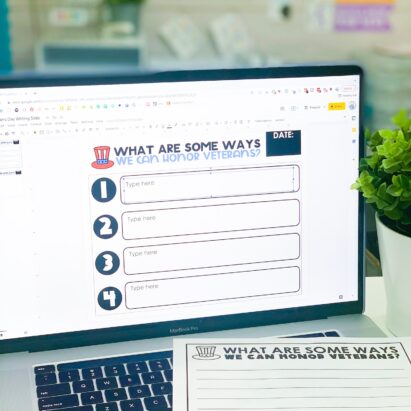 Veterans Day Writing Slide & Printable
Use this Veterans Day writing activity as morning work, a station, or an extension of learning after discussing ways to honor our Veterans.
The Poppy Lady: Moina Belle Michael and Her Tribute to Veterans
One book that I like to read on Veterans Day is The Poppy Lady: Moina Belle Michael and Her Tribute to Veterans. It's a picture book that tells how the poppy flower came to be a symbol of tribute and support for veterans.
Your school or city may hold a special day to honor veterans, and students will see this flower around. This is a great way to pay tribute to Michael's work and for students to have a deeper understanding of the meaning of the poppy and why Veterans Day is important.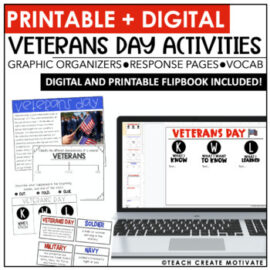 Veterans Day Activities
This pack includes flipbooks, writing pages, vocab, and more!
Thanksgiving
The Thanksgiving holiday usually means a break for most schools. It is fun to add a few Thanksgiving books in the morning meeting November read-aloud rotation leading up to the break. Here are a few of my favorites:
Complete List of November Read Alouds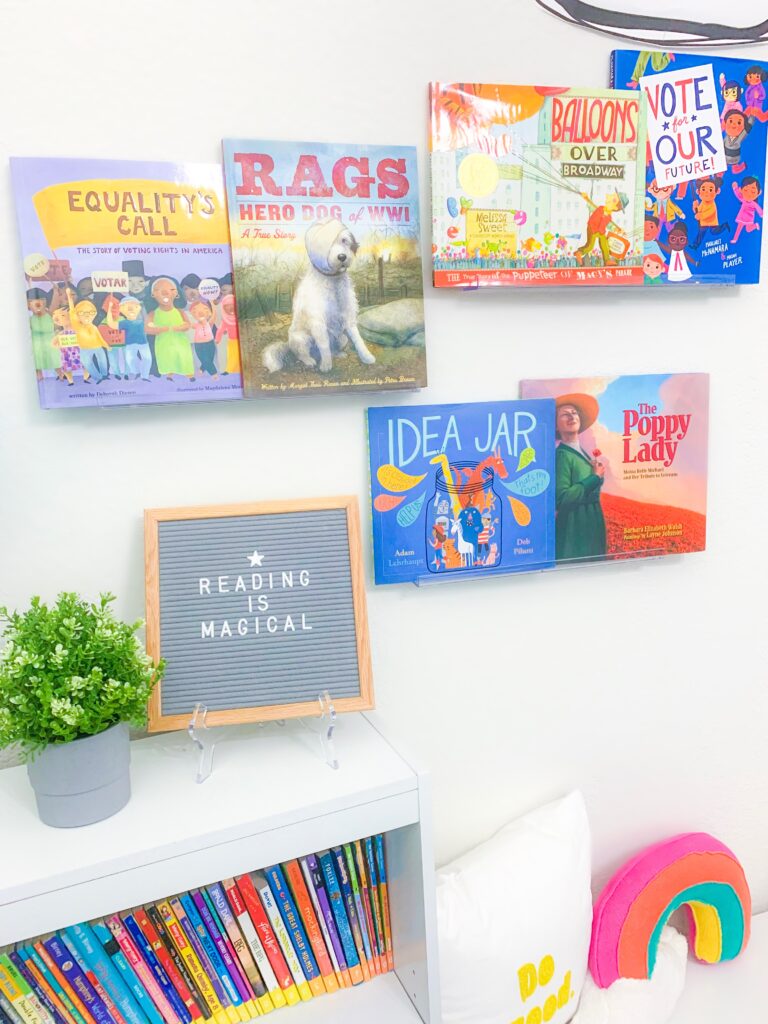 Seasonal read-alouds are an elementary classroom staple! Grab some of your favorites for your personal library and borrow the rest from your school or local library. Many local libraries will put together seasonal bundles for teachers to grab and go and have teacher-specific library cards (extended book limit & overdue/lost fees waived.)
Display these books for students to grab and read during independent reading and morning work. I suggest having a check-out system in place for this or setting the expectation of grabbing, reading, and putting back on display when time is up so everyone gets a turn and books don't get banged up in the book box.
Pin the image below to revisit this post later!