This post was written in partnership with and has been sponsored by Sanford Programs. All ideas and opinions are honest and completely my own.
You know that one teacher friend that you think is just the BOMB? You know…the one who is all about their students, has high classroom engagement, and just LOVES what they do? Ahem…or maybe that's YOU?! Did you know you could nominate them for the Sanford Teacher Award? Oh…keep reading! It gets better!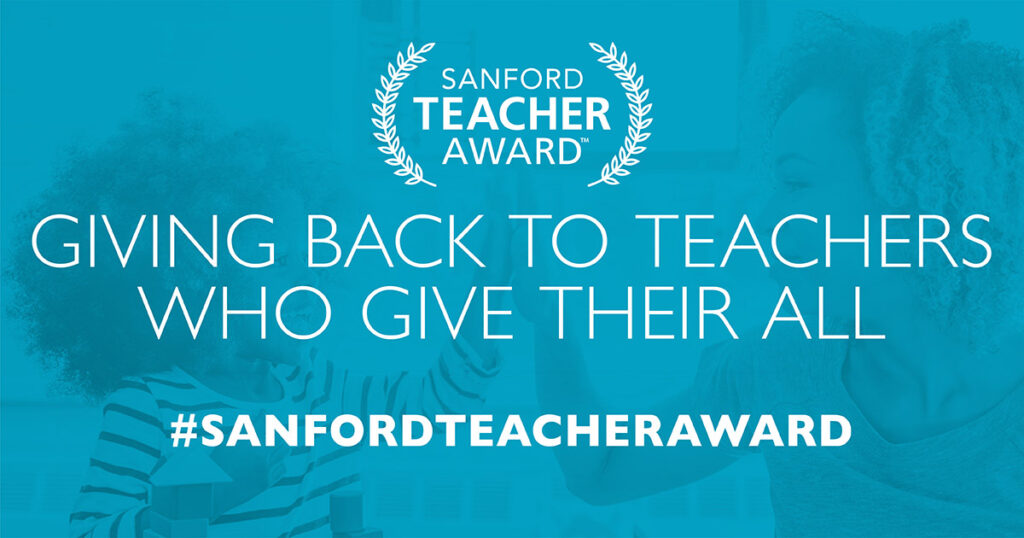 Teachers deserve the BEST! They deserve to be celebrated and recognized. So when we can nominate a teacher that is making an impact, I am all for it.
Sanford Programs is recognizing and AWARDING 51 of the nation's top inspiring teachers — one from each U.S. state plus Washington, D.C. Each winner will be awarded $10,000! In addition, one lucky teacher will win $50,000 total for the grand prize!
Nominating a teacher for the Sanford Teacher Award is SUPER easy! And yes… you can nominate yourself! Here's what you need to do: go to the link HERE! After that, create an account and fill out the nomination form of why you think that teacher deserves to win.
The deadline for submissions is November 20th-nominate today!!