I'll admit, I haven't made THAT many things this summer.. ahh! It has really flown by! But, I still have many other things I want to make before going back in just one. short. month! So this week, I made a teacher toolbox!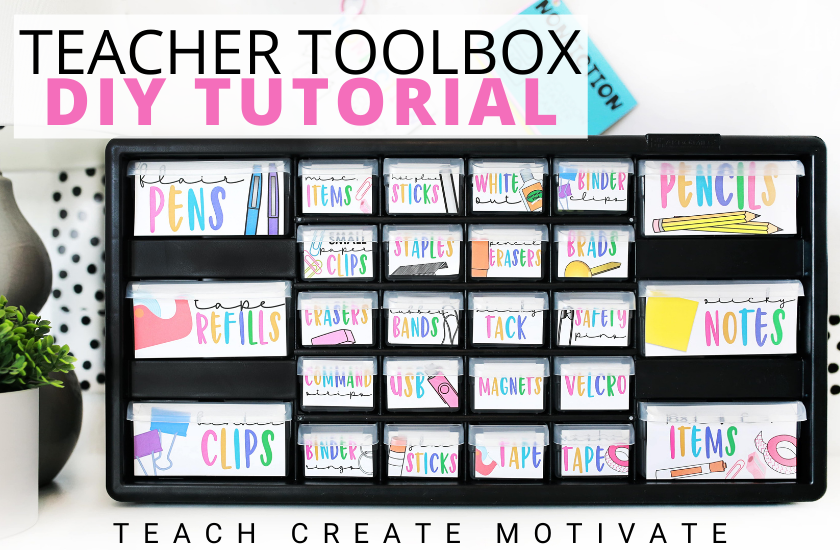 I have to say I am late to the teacher toolbox train. Like…3 years late! Haha! But I finally decided to make one for my desk! I am a bit OCD, though… I want it to match my classroom decor and not be totally random and different from everything else I have on my desk and in my classroom!
We have so many little things that take up so much space in and around our desks as teachers. A teacher toolbox is a perfect solution to giving all of those items a new home! So I purchased a toolbox and got to work! You can get one on Amazon right HERE! They also sell them at Lowes or Home Depot.
Here's all you need and the simple steps to make one of these organization must-haves for your own classroom!
Teacher Toolbox Materials
Toolbox- I like the 26 drawer toolbox with small and large drawers, but there are many different sizes to choose from on my Amazon page
Spray paint color of your choice
Laminator
Scissors
Double-sided tape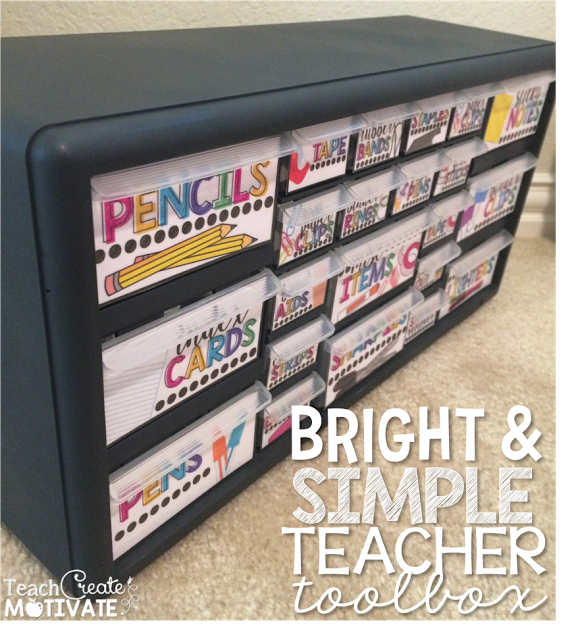 STEP ONE: PAINT THE TOOLBOX
I spray-painted my toolbox to match my classroom, but this step is completely optional! Painting it really does take your toolbox to the next level, though. I bought a matte gray spray paint. This goes nicely with my classroom, and I knew it would make my bright labels pop! Spray painting is literally the easiest thing ever! Sometimes, I mess whatever I'm working on up when I spray paint, but this spray paint luckily went on SO smoothly with just one coat! It is the perfect dark gray color.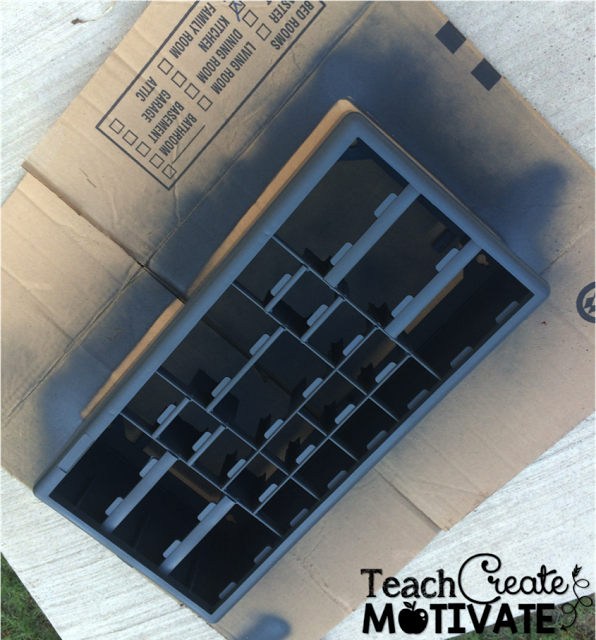 STEP TWO: ASSEMBLE THE TOOLBOX
While the toolbox was drying, I got to work making my labels! I made many different options so that I could switch them out at any time! Then, I printed them on card stock, cut them out, and laminated them.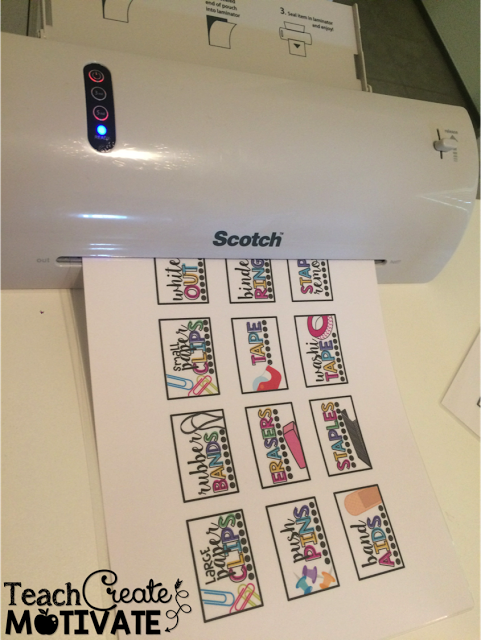 I love my at-home laminator so much! It is perfect for classroom projects like this! If you don't have one, I highly recommend it. After the labels are laminated, the color really POPS off of the page!
Once I had the labels all cut out, I used double-sided tape (straight from the heavens above!) to attach them to the front of the drawer. I wanted them on the front because they weren't as bright when I put them behind the drawer. The laminate and the double-sided tape keep them in place really well! I am not worried about them coming off really at all.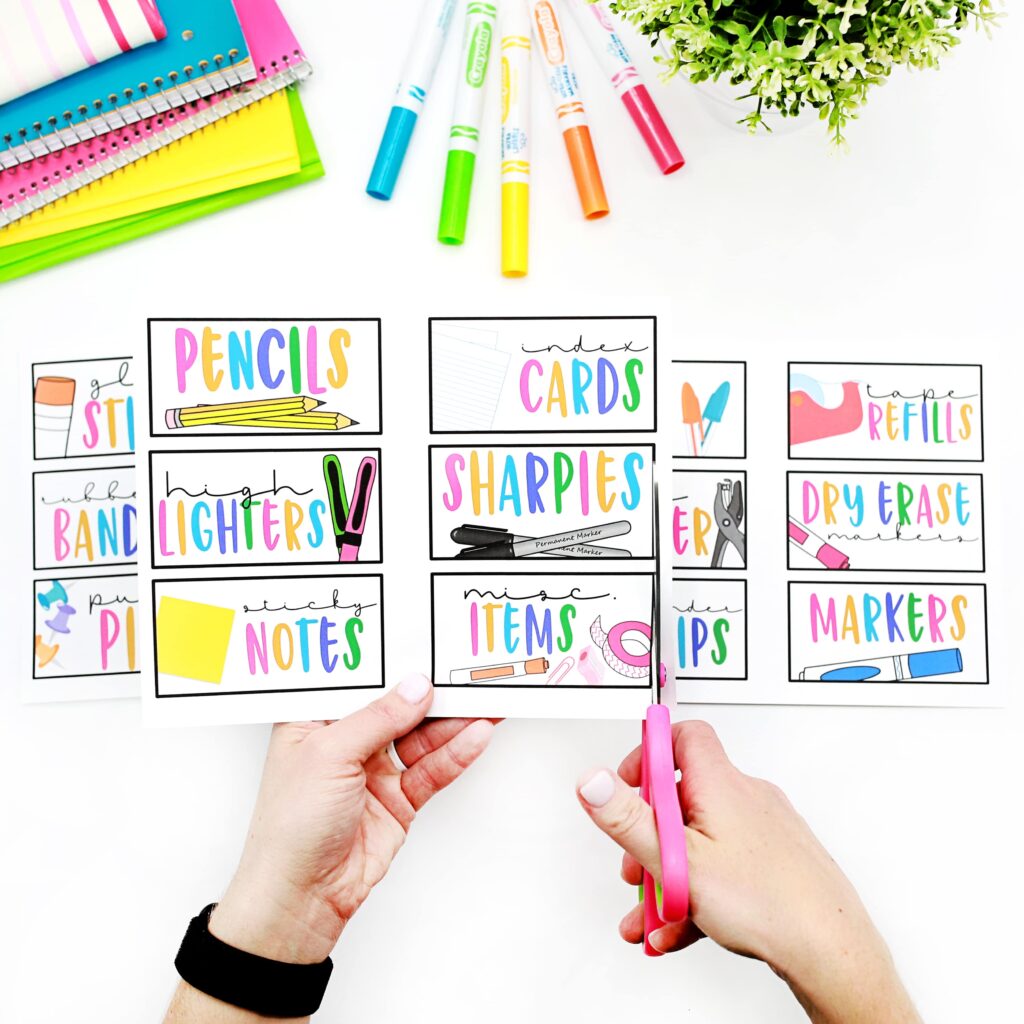 I am super excited to get this in my classroom and organize all my fun teacher supplies! (We all need a place for alllll those paper clips, am I right?!)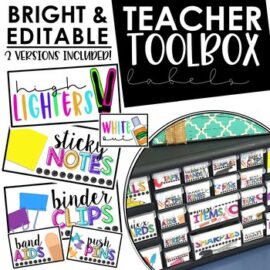 Teacher Toolbox Labels
2 different versions of ready to print labels! There are many labels included in this pack as well as a powerpoint file to be able to add your own! There is also a printing tips page and a how to video.
If you want to grab the labels for yourself to get to work on your own teacher toolbox, you can get them here!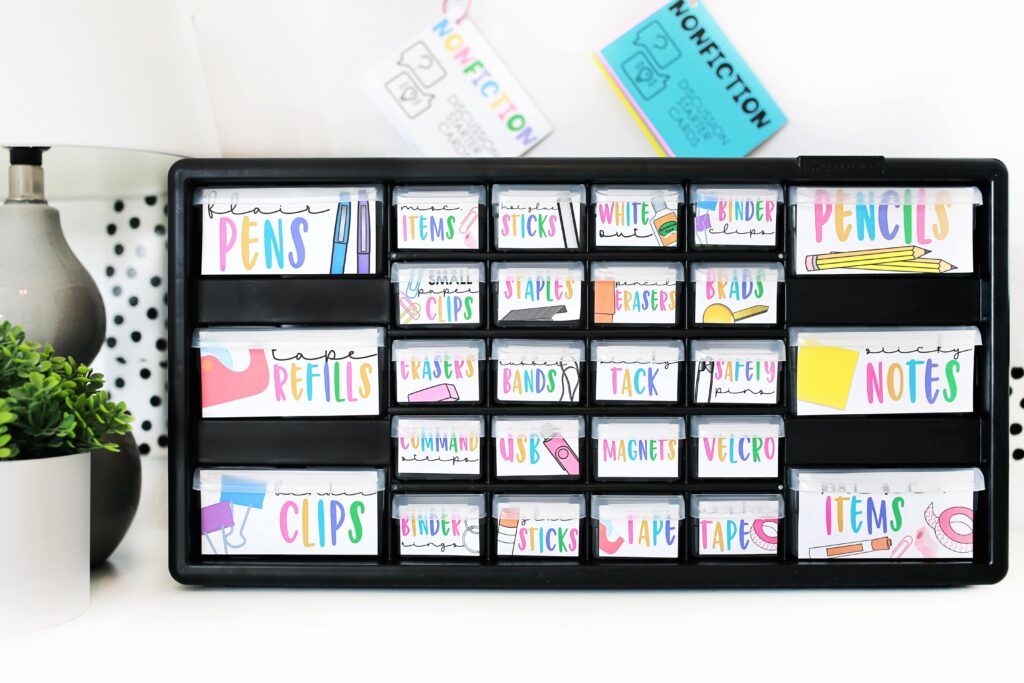 I hope you have a great week!
To see more classroom organization tips follow my board on Pinterest!
Follow Teach Create Motivate's board Classroom Organization on Pinterest.
Pin the image below to revisit this post later!