Hey friends!
I wanted to share something quick and fun I am doing in my
class with my students! We only have 1 more day until we have a week off for
Thanksgiving. I thought it would be fun to have my students' think of something
they are thankful for. I made a quick sign with some lines for them to tell
what they are thankful for.
I put it in a frame, and then had them write on it with a
dry erase marker.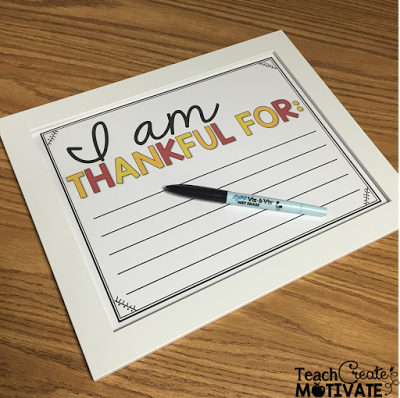 I quickly snapped their photo, and I will send it home! I uploaded them from my phone to Walgreens for $5 and will send them home tomorrow before the break!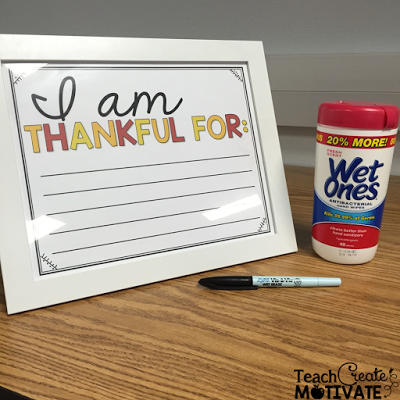 In between student's writing and taking their photos, I used a baby wipe and tissue to clean the frame off. You could also just laminate the
sign if you don't have a frame lying around!
Grab this sign for FREE in my store
here
! 🙂 Happy thanksgiving!