Guess what time of year it is? Yep. YOU GUESSED IT. The time of year where my students all of a sudden "don't remember our class expectations"…ha… RIGHT. So that means it is time to revamp my classroom management with V.I.P. students!
It's V.I.P. time!
I love love doing this in my classroom! Rachel at
The Tattooed Teacher
blogged about it—genius I tell you!!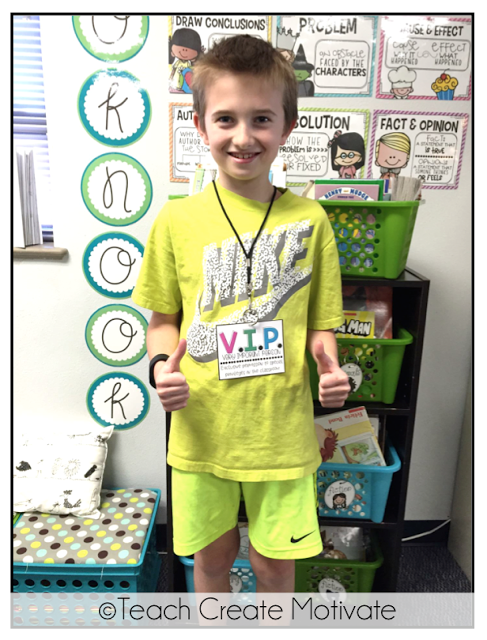 IT'S ON!
So starting Monday..it's ON. First… I moved our rug from our classroom library to the middle of the room, brought in a table, and got to work making it V.I.P.-ish! The table is labeled with big bright letters, "V.I.P." The chosen student even gets their own table sign.
Then, I put together their own set of special supplies. Things like: pens, highlighters, markers, pencils, erasers, tissue, hand sanitizer (seriously, their FAV!), sticky notes, scissors, etc.!
FREE V.I.P. Tags & Labels
This pack has everything I use in my classroom to implement a V.I.P. table. It works wonders! I hope you love it!
V.I.P. Students & Accessories
I choose 3 V.I.P.s a week, and each V.I.P. gets to wear a badge ALL WEEK. There are a few ways to choose the V.I.P.s for the week. Draw names with sticks, Class Dojo, or whatever randomization tool you have! Another way to choose is by watching for students the week before who are really rockin' it and acknowledging them by making them the V.I.P.!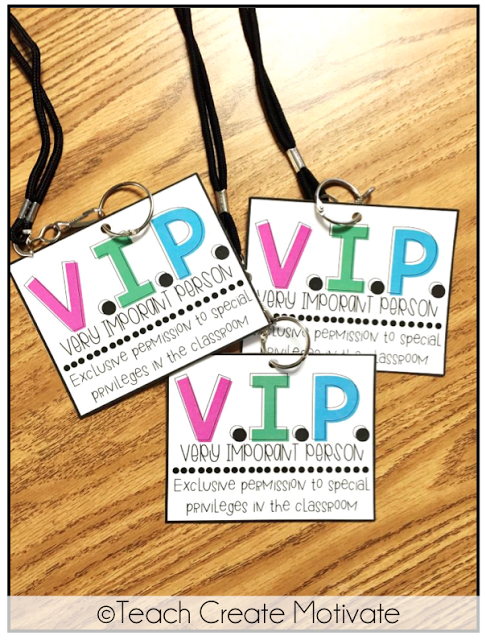 The chosen students also get these adorable baskets that we call V.I.P. luggage to carry supplies in. Students love this because it makes them feel so special and important!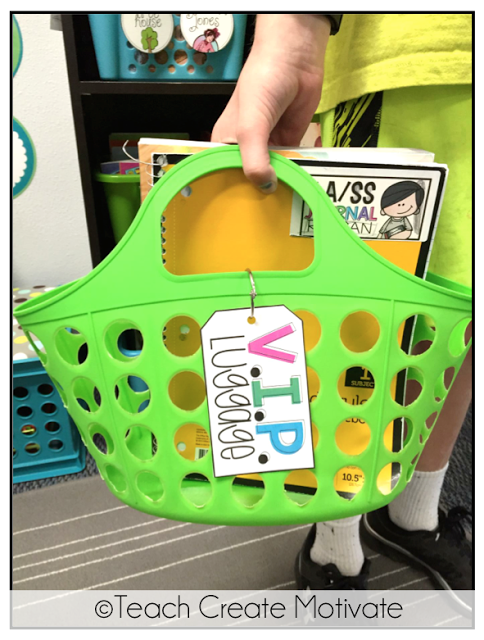 Exclusive Privileges
I also like to give them special privileges..things like: pack up first, line up first, shoes off, keep their water bottle at their desk all-darn- day! (yes, this is HUGE!) work on the carpet…oh, and you better believe no other students may walk on THEIR carpet.
A privilege that this special student has is helping with the morning meeting routine. When we have time for student shoutouts, the V.I.P. gets to read them to the class. This really fosters leadership in some students and builds classroom community.
Another job the V.I.P. loves is being my personal paparazzi! They can use our devices to take pictures for our classroom Instagram. Students love seeing their pictures on the
Class Gram bulletin board
!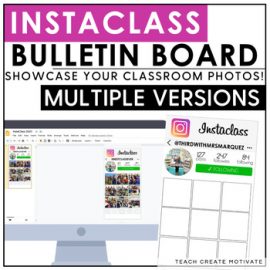 Class Gram Bulletin Board | EOY Student Gift
A bulletin board or class gift printable or digital file. Print and post pictures of what is going on in your classroom to display for your students, staff, and parents!
As a class, we will talk about what it means in the real world to be a V.I.P. and what it means for our classroom. People labeled V.I.P. are model citizens and role models, and they work super hard to earn the award or privilege. They know I will be looking for these things from them before AND during! I also told them that they could lose the privilege if they are not showing those traits during the week.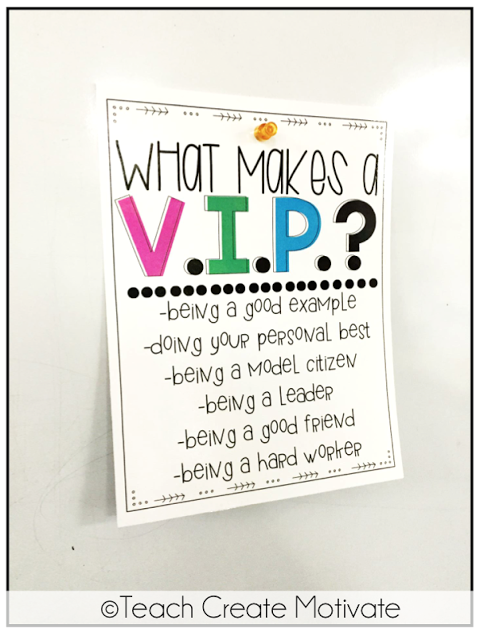 Let me tell you! My students are SERIOUS about this table. It is a BIG deal. Last year I saw a huge difference in classroom behavior since introducing it. I have seen students who don't really care about incentives work SO hard to earn this special privilege! I encourage you to think about if this would work for your classroom and try it out!
You can grab all the things I use for my classroom V.I.P.
HERE
for
free
!! 
Pin the image below to revisit this post later!