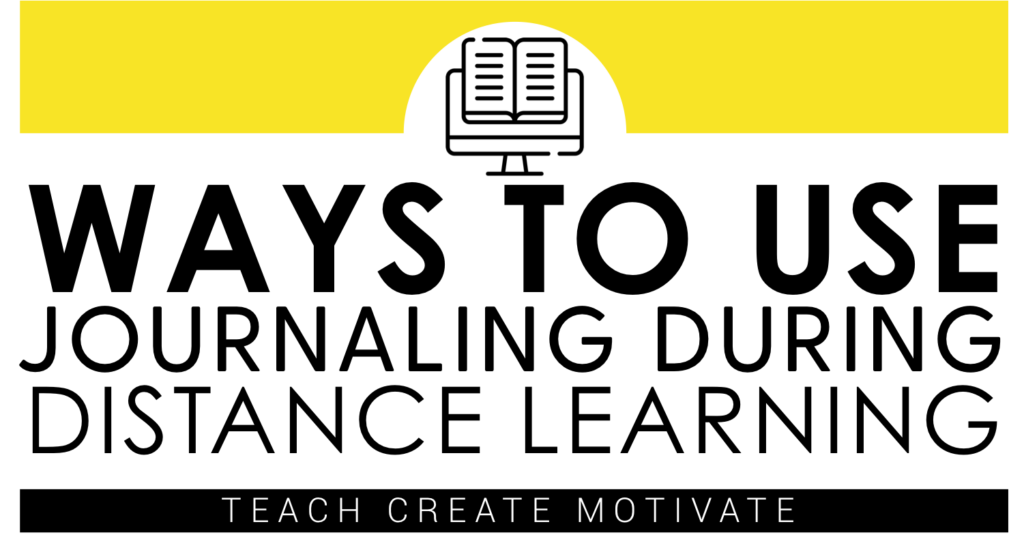 It's so important to keep your students reading AND writing during this time of distance learning! One of the best ways to keep your learners engaged is by using journals! There are so many ways to use journaling during distance learning to help your students share their thoughts, be creative, and still meet the standards for writing and reading you have in place! Here are some ways to start journaling in your distance learning classroom.
Use journaling as free-writing
Have your students start a digital or physical journal and just write! They can reflect on their day, share personal stories, or make lists. Journaling is a very personal activity, and your students definitely have a lot on their minds right now. Encourage them to write about their feelings. If you choose to have your students journal/free-write about their lives, make sure you read and respond. Sometimes students will share personal things going on in their lives, and you may need to reach out to your counseling or administrative team to help your students get through this unprecedented time. I remind my students that I will need to share their writing if I am concerned about their safety or someone else's. Otherwise, they can feel free to share with just me!
Practice writing with journaling
Free-writing is important, but distance learning can also be a time where your students can practice and review the types of writing introduced this year. With their digital response notebook, your students can practice different writing options for persuasive, narrative, and expository writing. Simply share the journal via Google Classroom, Seesaw, or OneDrive, and your students will have their own copy to use during distance learning.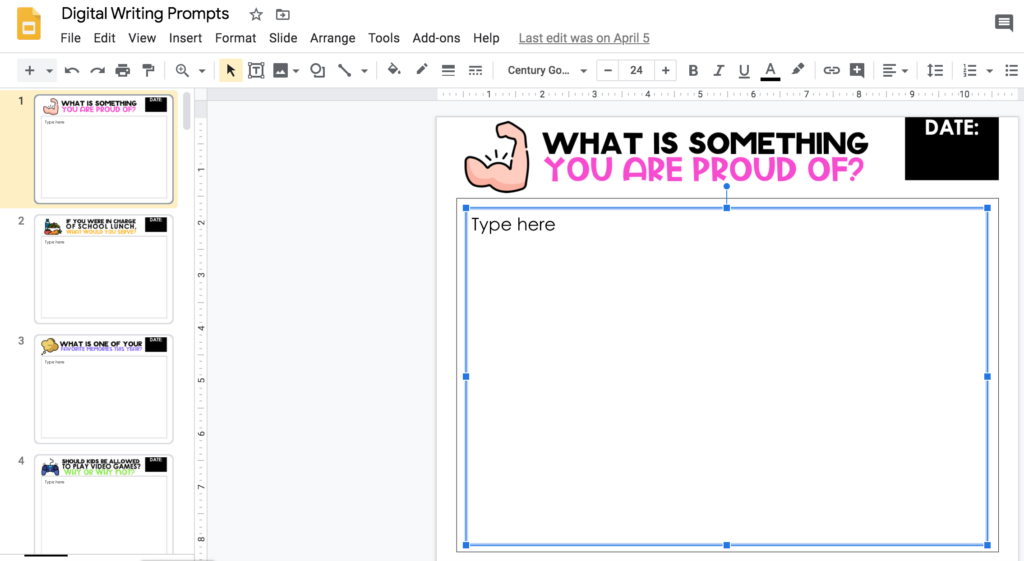 I also love just sending out engaging writing prompts. These digital writing prompts are perfect to send out to your students. Send them a specific prompt or let them choose!
Journal about books and reading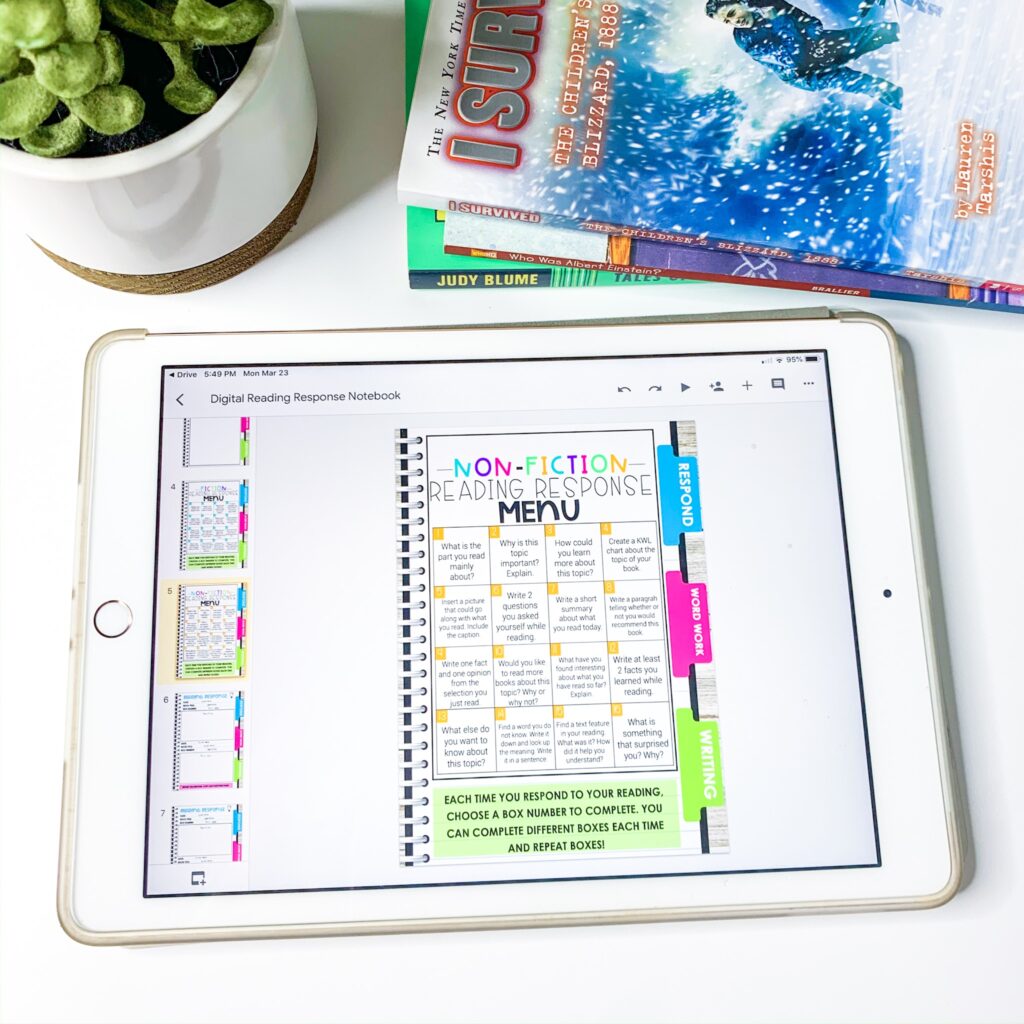 Another way to use journaling during distance learning is to have your students write reading responses! Start by having your students choose a book to read. Their text should be challenging yet engaging. For struggling readers, you can scaffold instruction by having them read along while they listen to an audiobook or suggest reading with an older sibling or a parent. After each reading session, have your students respond to the text in their digital reading response notebook! Each notebook contains a menu of responses for non-fiction and fiction texts, so no matter what your students are reading, they can journal about their book! Since the digital journal is accessible for you and your students via your online learning platform, you can give feedback to your students and see what they are reading. It's a win-win!
Use journaling for word work
Learning new words and understanding word parts is such an important part of language arts instruction. Help your students study and engage in word work during distance learning by using their digital response notebook to explore a menu of different word work options. Suggest additional activities for your students with the blank editable templates! It's time to journal! Whether your students have been participating in distance learning for weeks or they are just getting started, there's no need to stop reading and writing instruction now that we are having to teach online!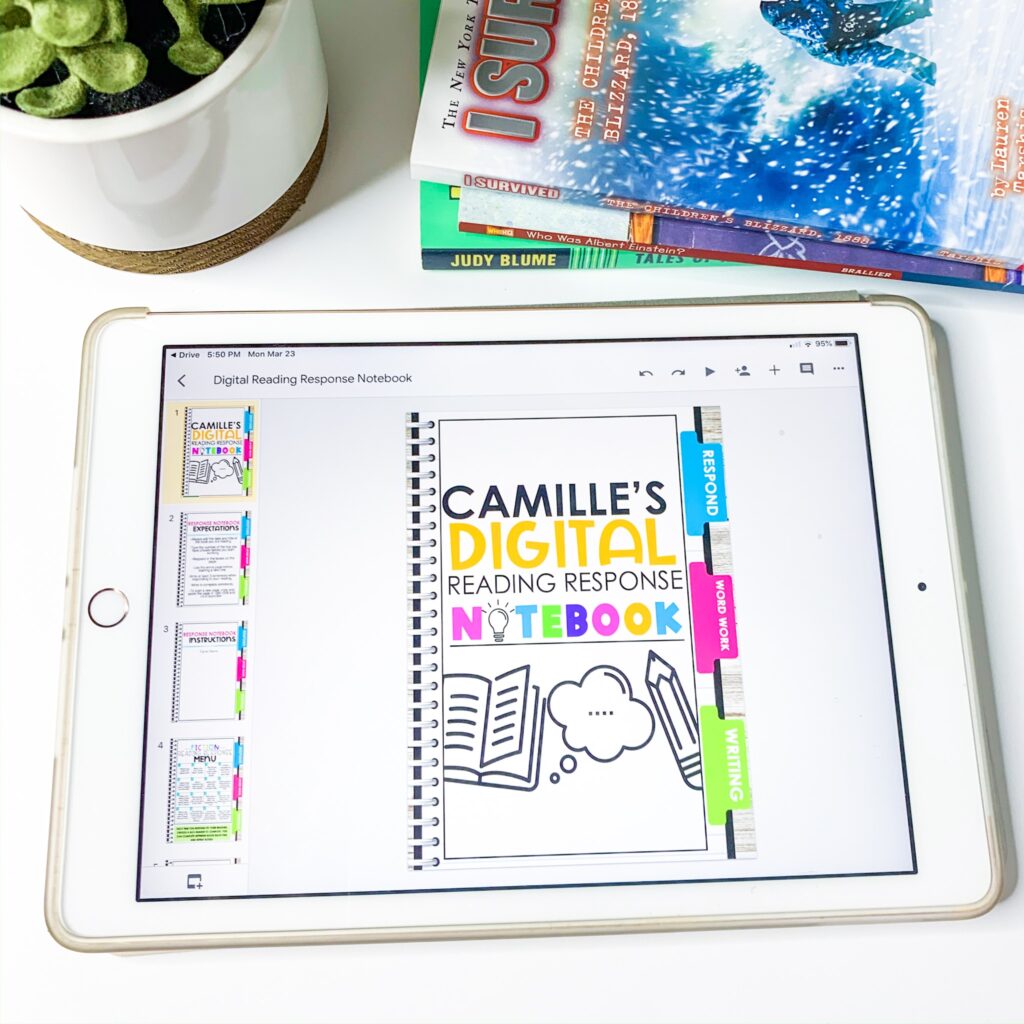 I hope these ideas and resources can help you to start journaling with your students today! Pin the image below to save this post or read it later!